Last week was steamy and rainy; a good time to stay indoors and work. But Sunday was crystalline, warm, and perfect. I headed out to the Boston Harbor Islands, a National Recreation Area.
Info:
http://www.nps.gov/boha/index.htm
Map:
National Park Service Map
It's 34 islands and peninsulas scattered across Boston's outer harbor; replete with old forts, the nation's oldest lighthouse, and abundant spectacular scenery.
There are low-cost and free ferries and water taxis for shuttling between the islands. I chose a simple plan: I'd ferry from Boston's Long Wharf to
Spectacle Island
, then ferry to
George's Island
, and then ferry back to Boston.
Here's a
zoomable GPS log
of the trip; about 20 mile in total, about 6 of which was on foot; mostly in nature trails on Spectacle Island.
I took almost 300 photos, a handful of which are below. At the bottom of this post, there are thumbnails links to several panoramic photos, including a full 360 degree view from the top of Spectacle island; the highest point in the harbor.
Enjoy!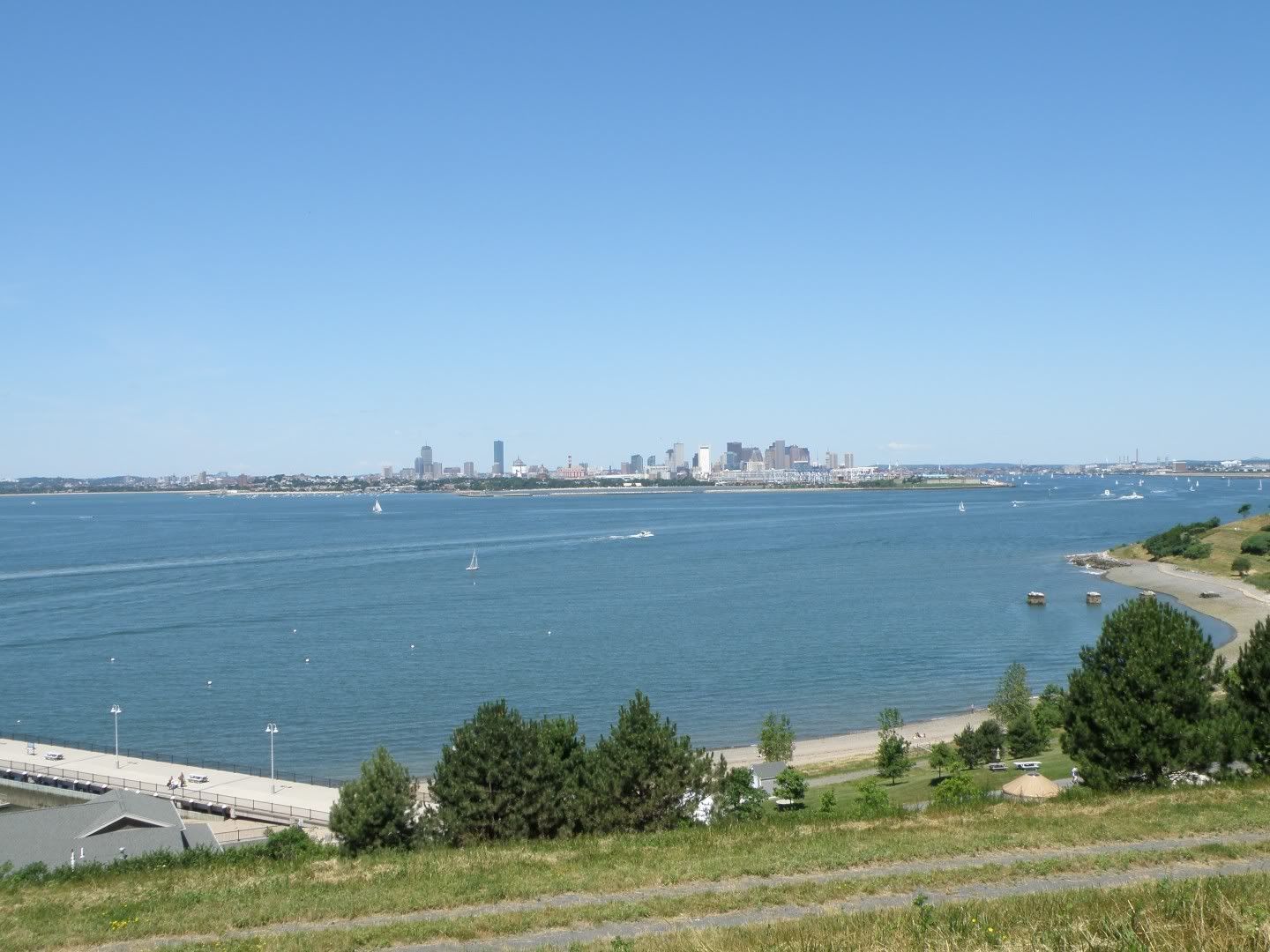 The panoramas (they're stored on Photobucket; 'way too big to fit full-sized on the blick). Click top open, then zoom in and pan around!
Photobucket album slideshow (click through for controls to stop, zoom, etc.):