Here are the rest of the photos from yesterday's long (11 mile/17km) walking loop through more of Olmstead's "Emerald necklace" in Boston.
I'm trying a different way of embedding these. if you prefer the Photobucket originals and/or slideshow option, click: http://photobucket.com/jamaica_pond_loop
The loop: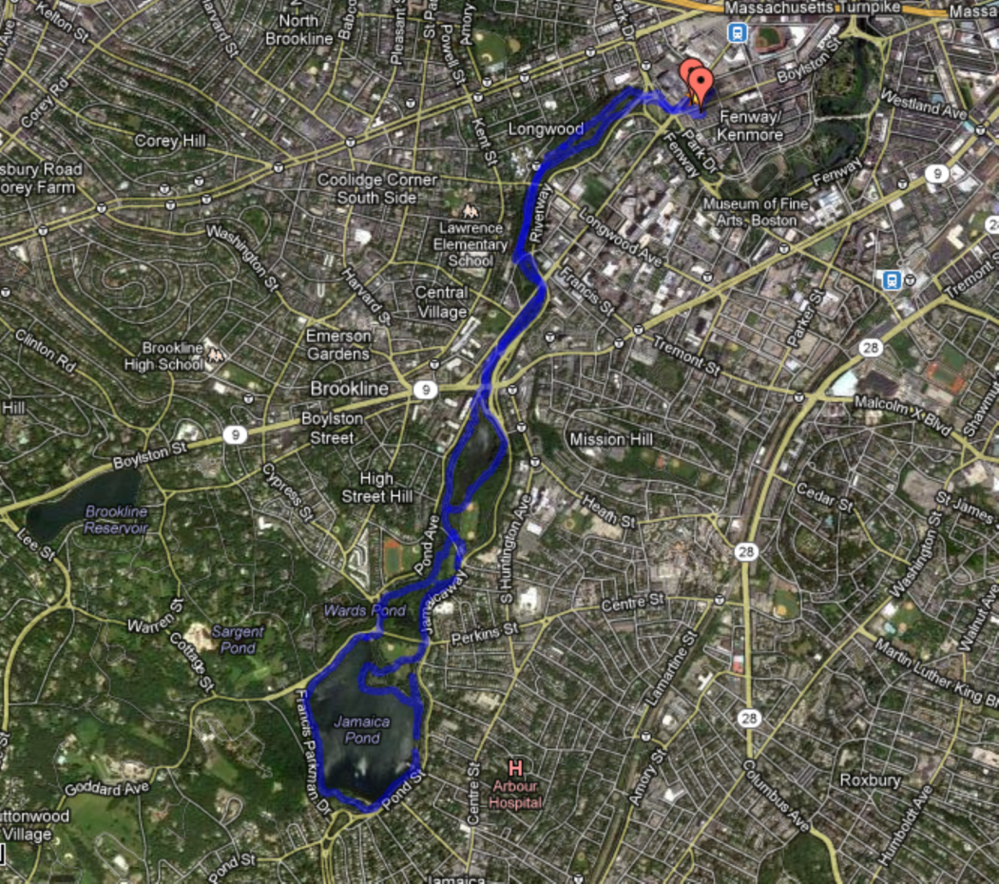 The Riverway portion of the Emerald Necklace connects the Fens with its upstream water sources.
The weather was gorgeous.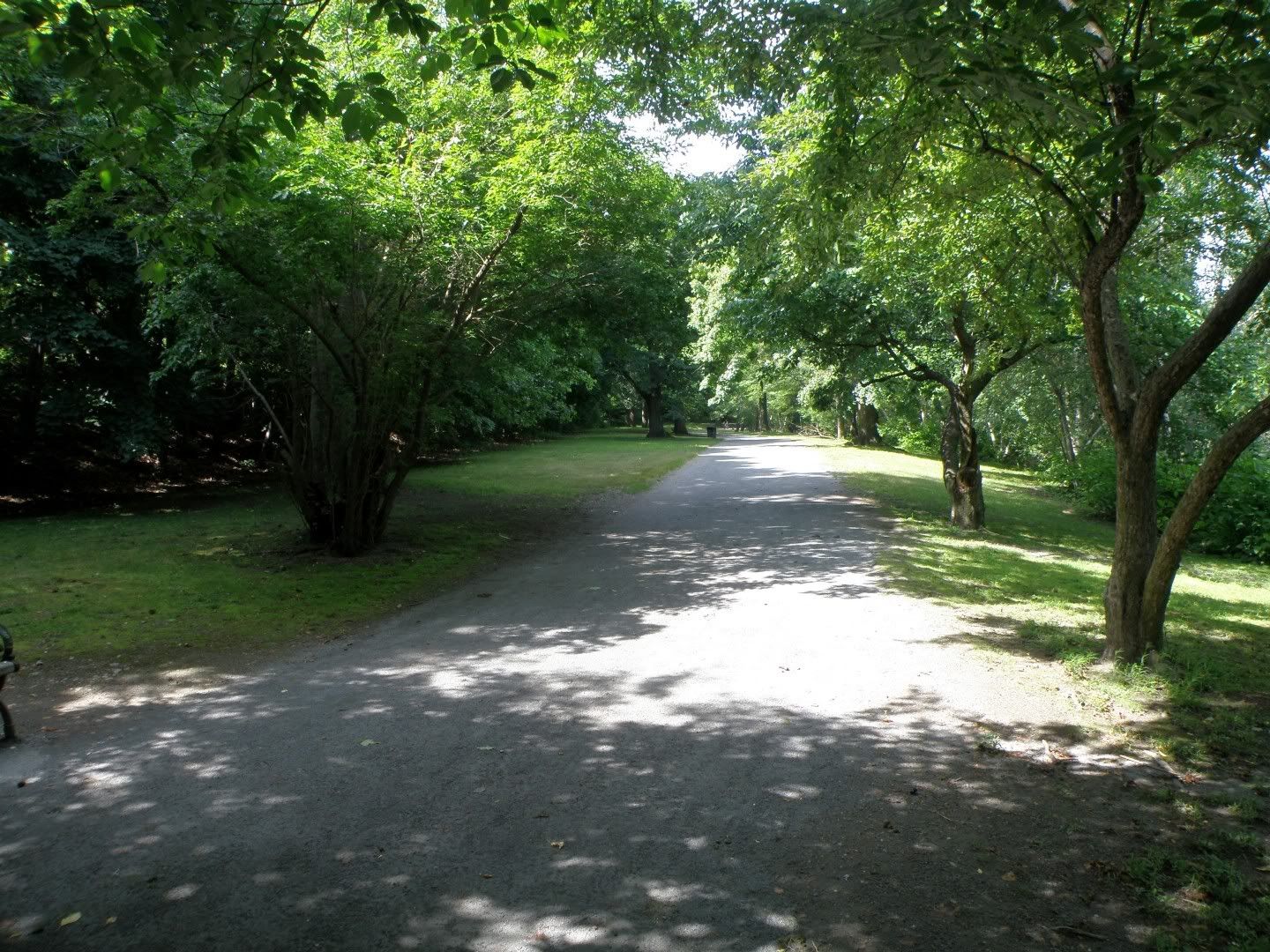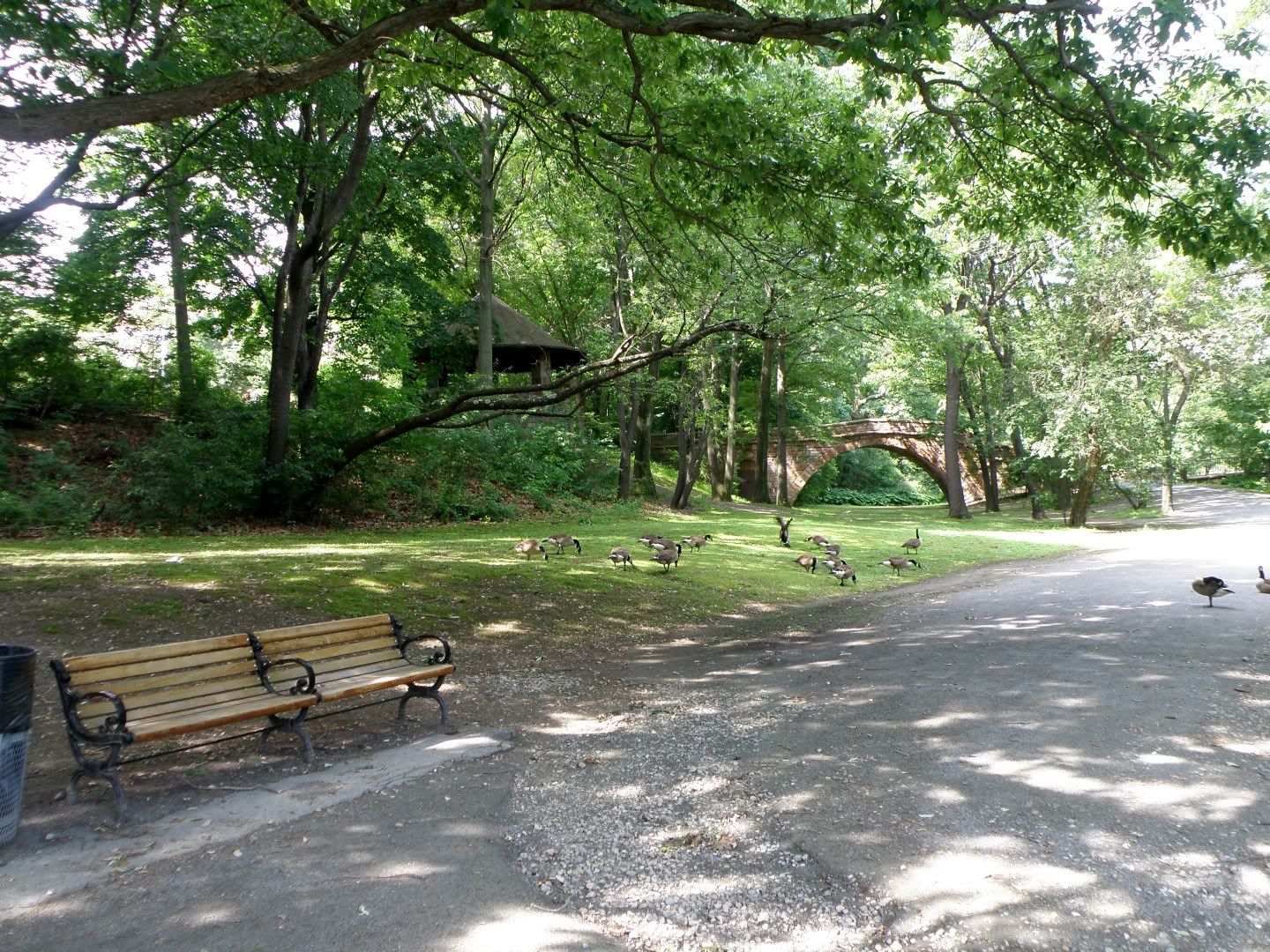 The sun angle was perfect, reflecting the water's widening ripples on the bottom of the bridge.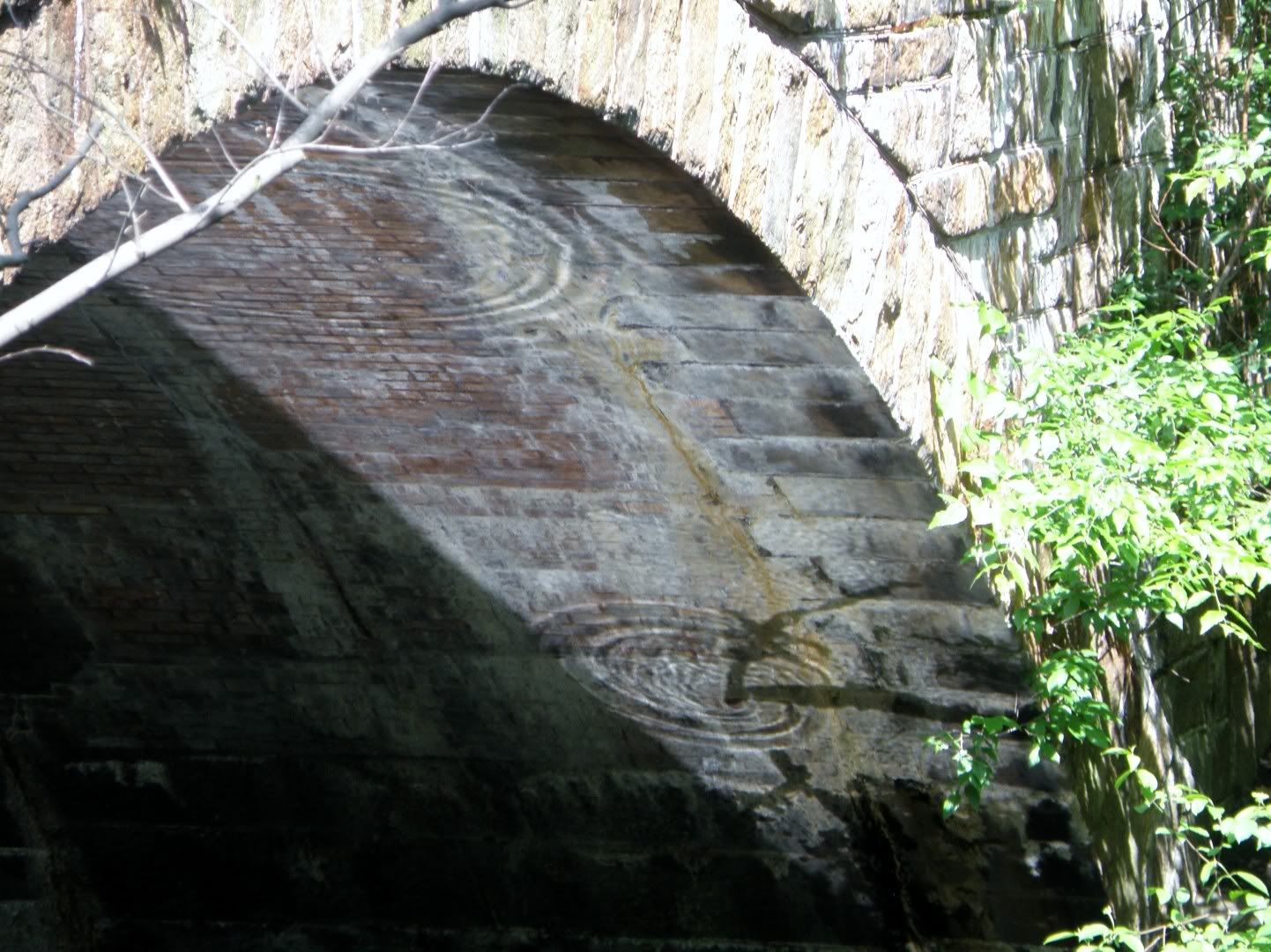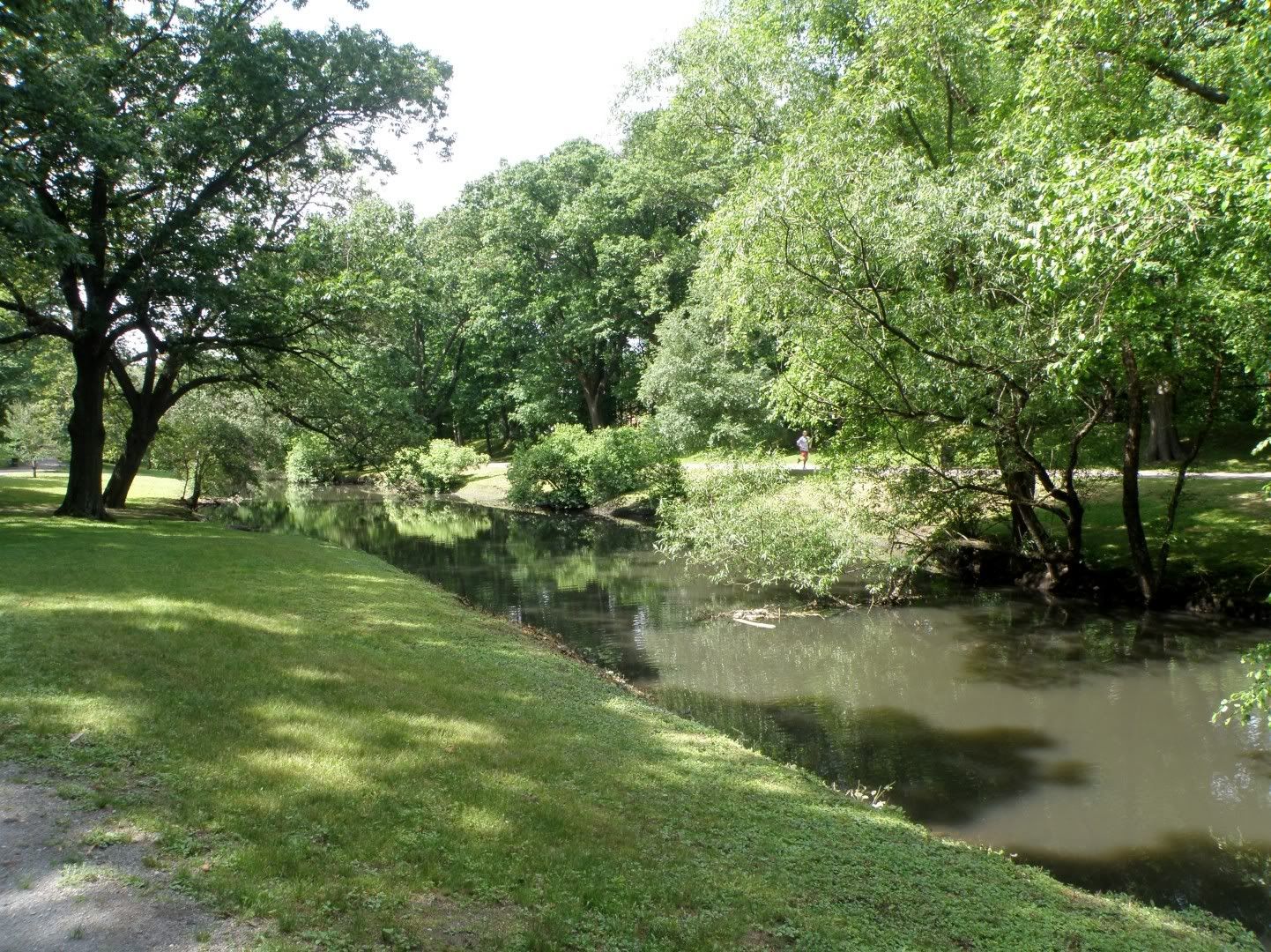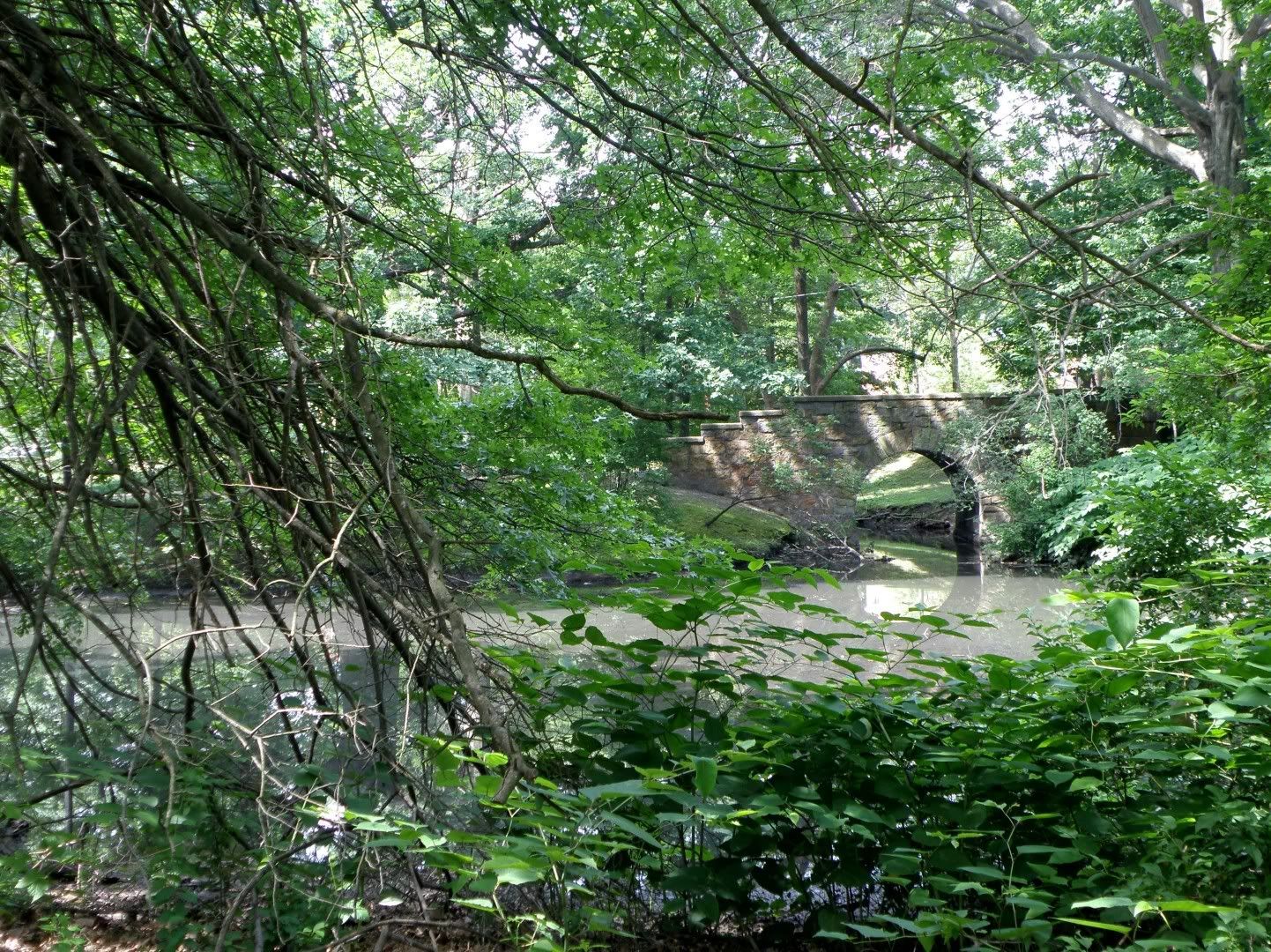 Snowbanks in June?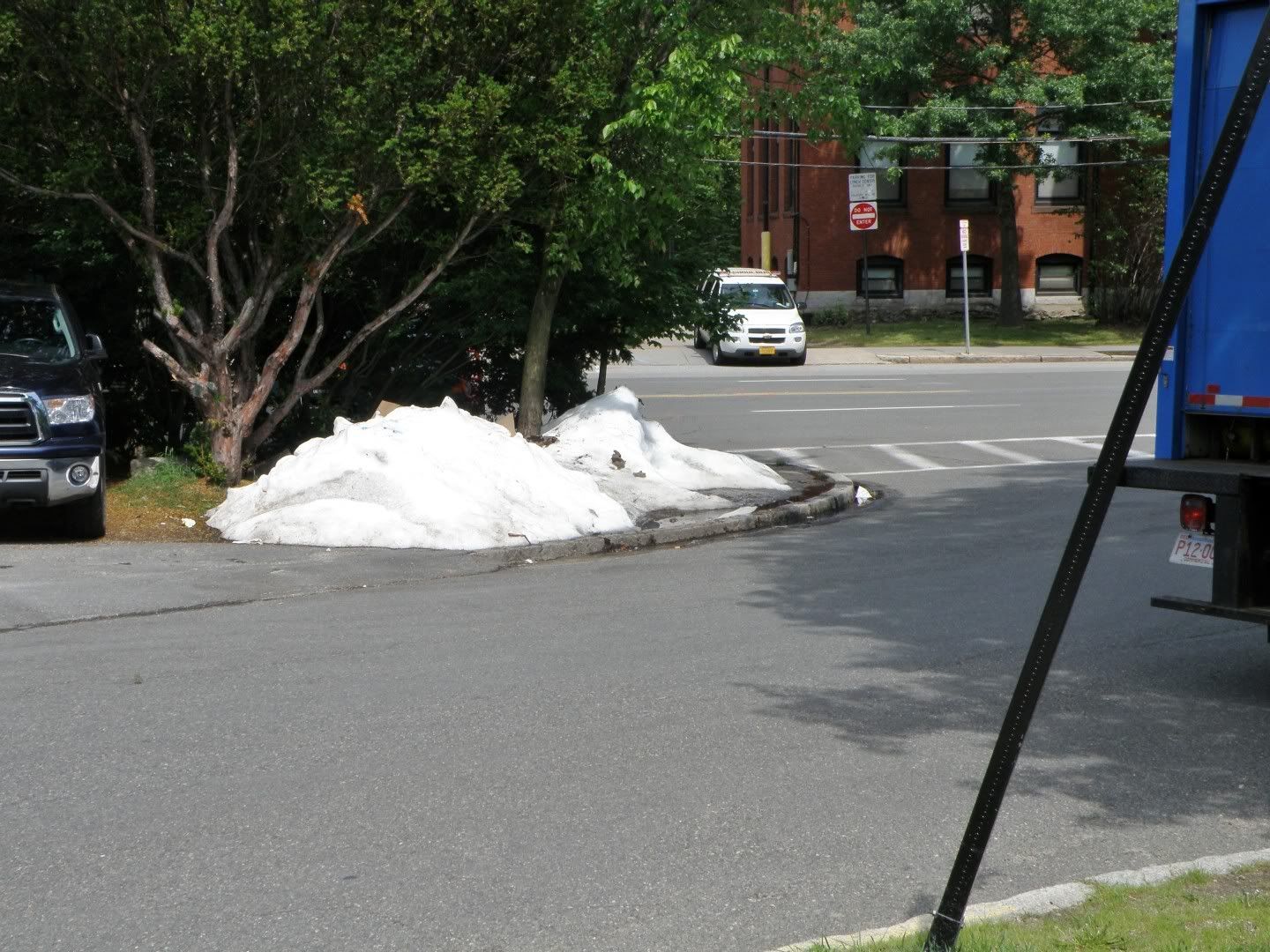 Not exactly, bit it's still weird: it's refrigerated truck cleanout debris, outside the Brookline Ice Company.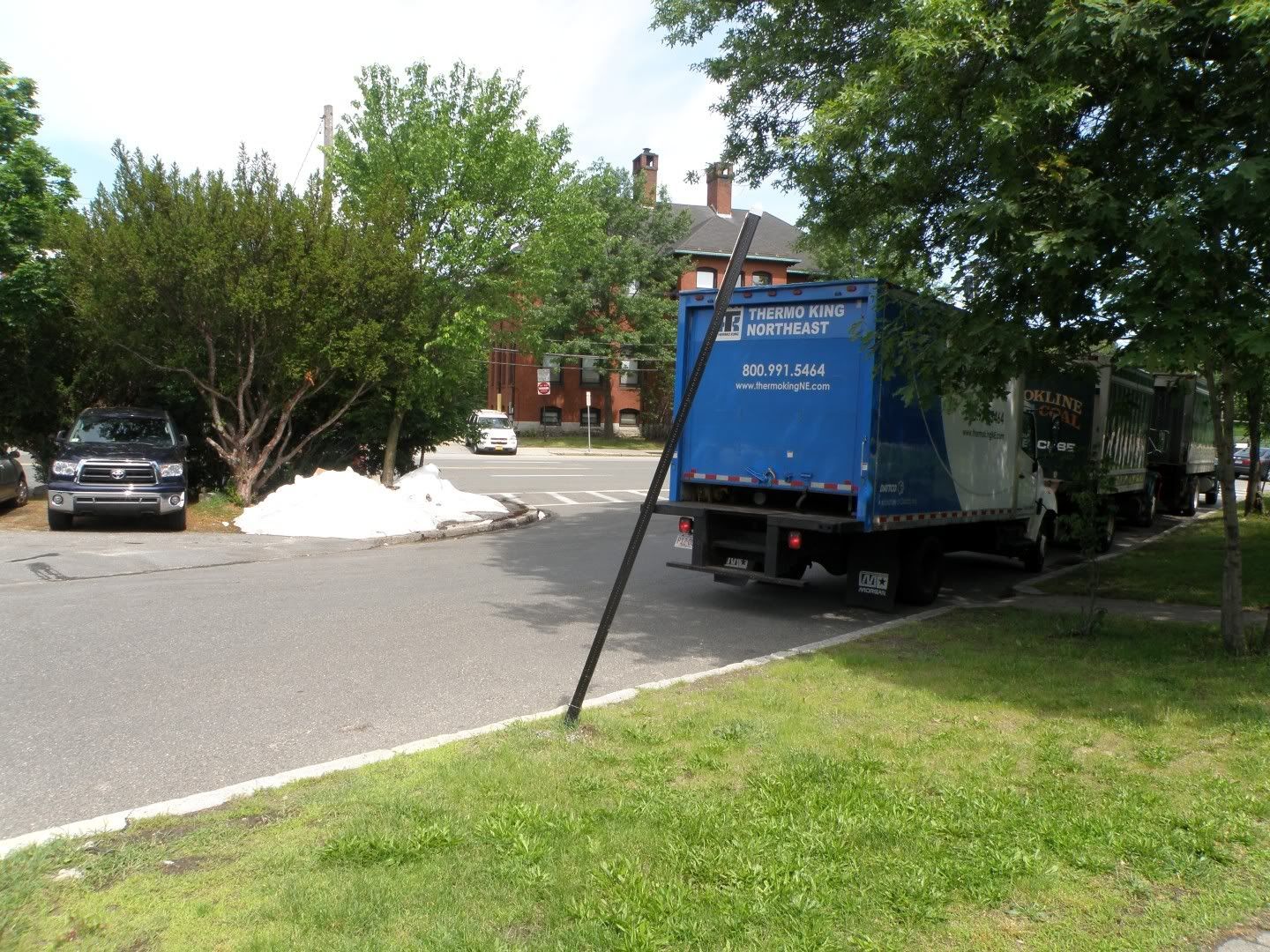 Leverett Pond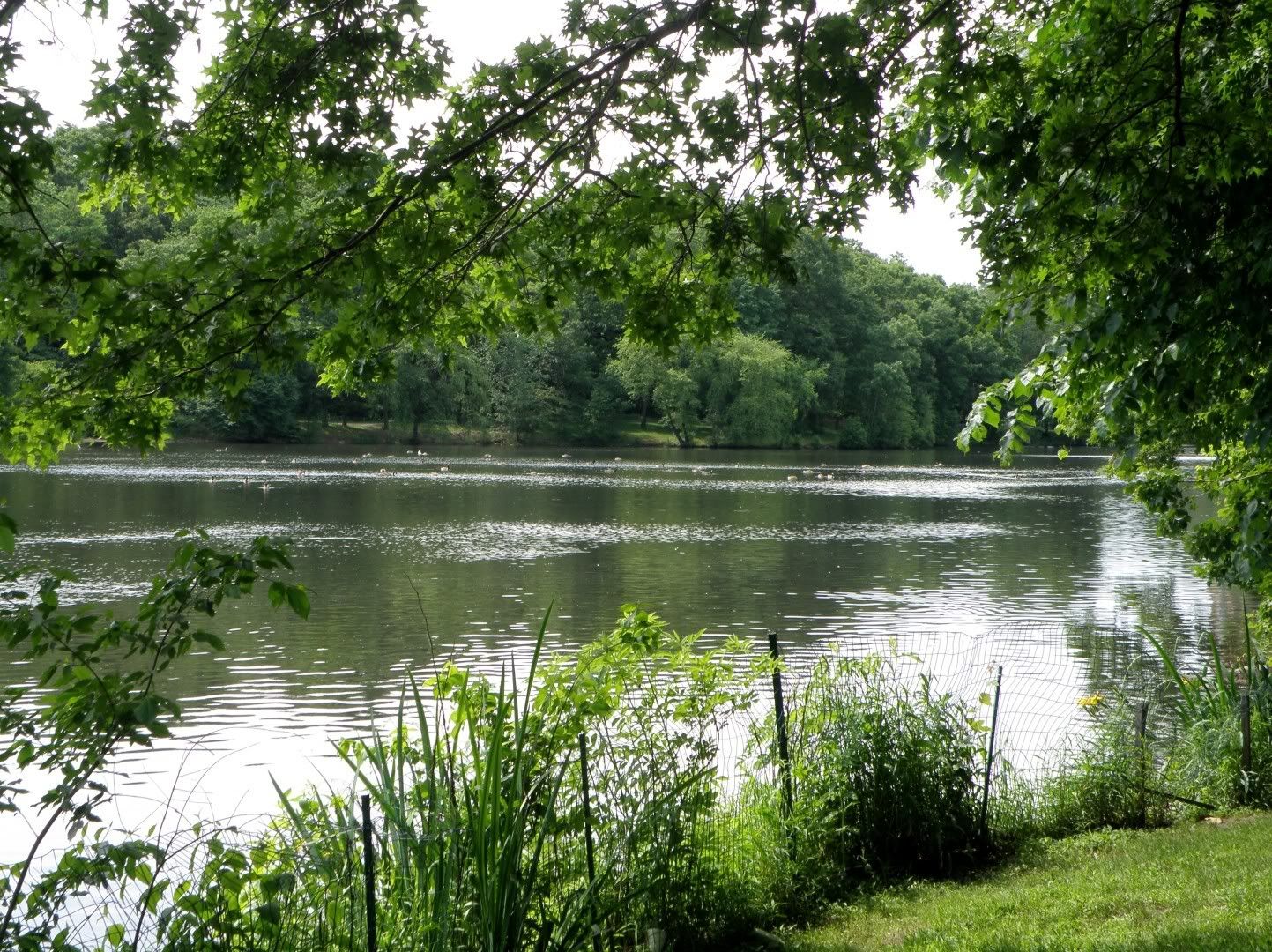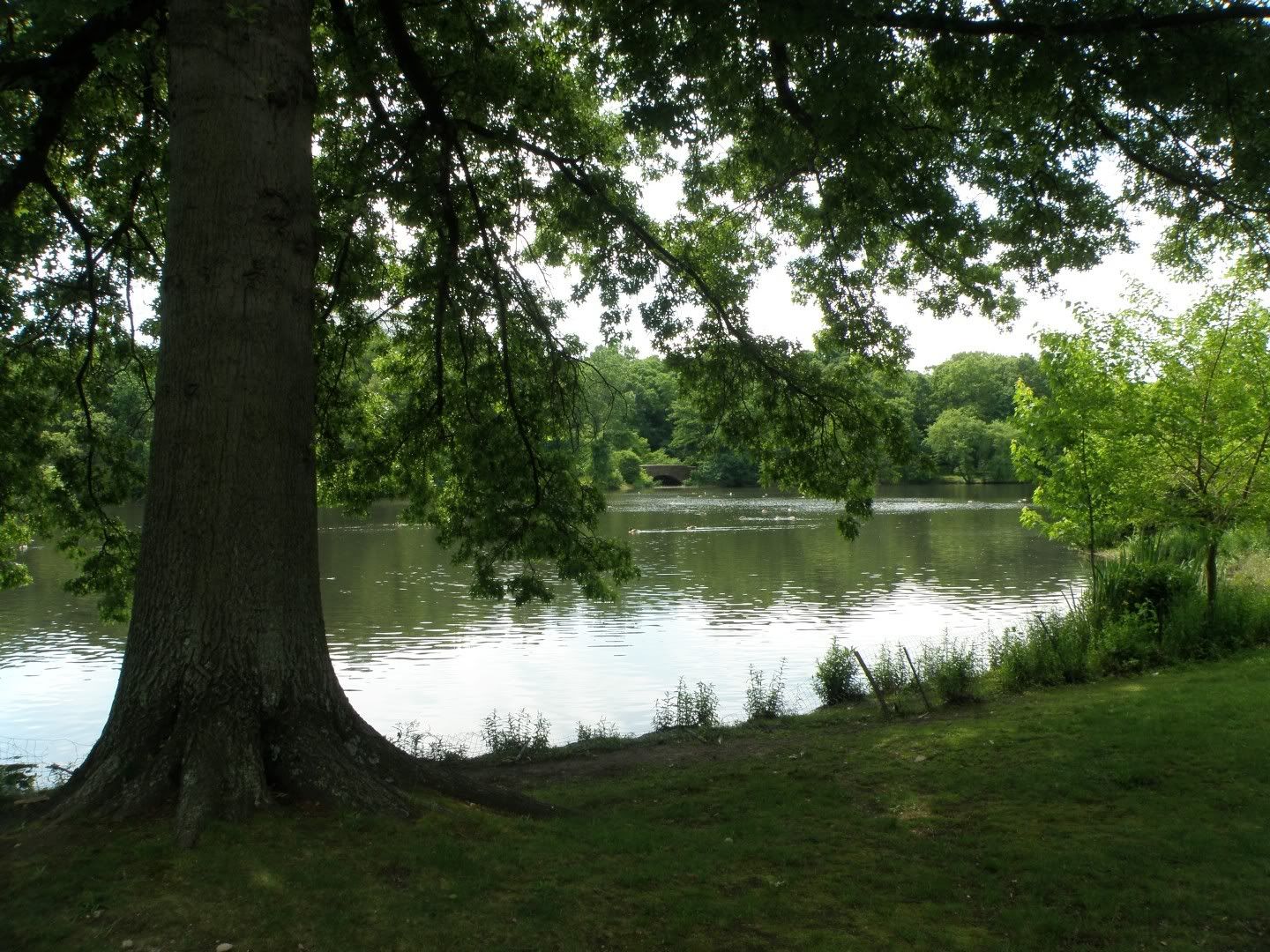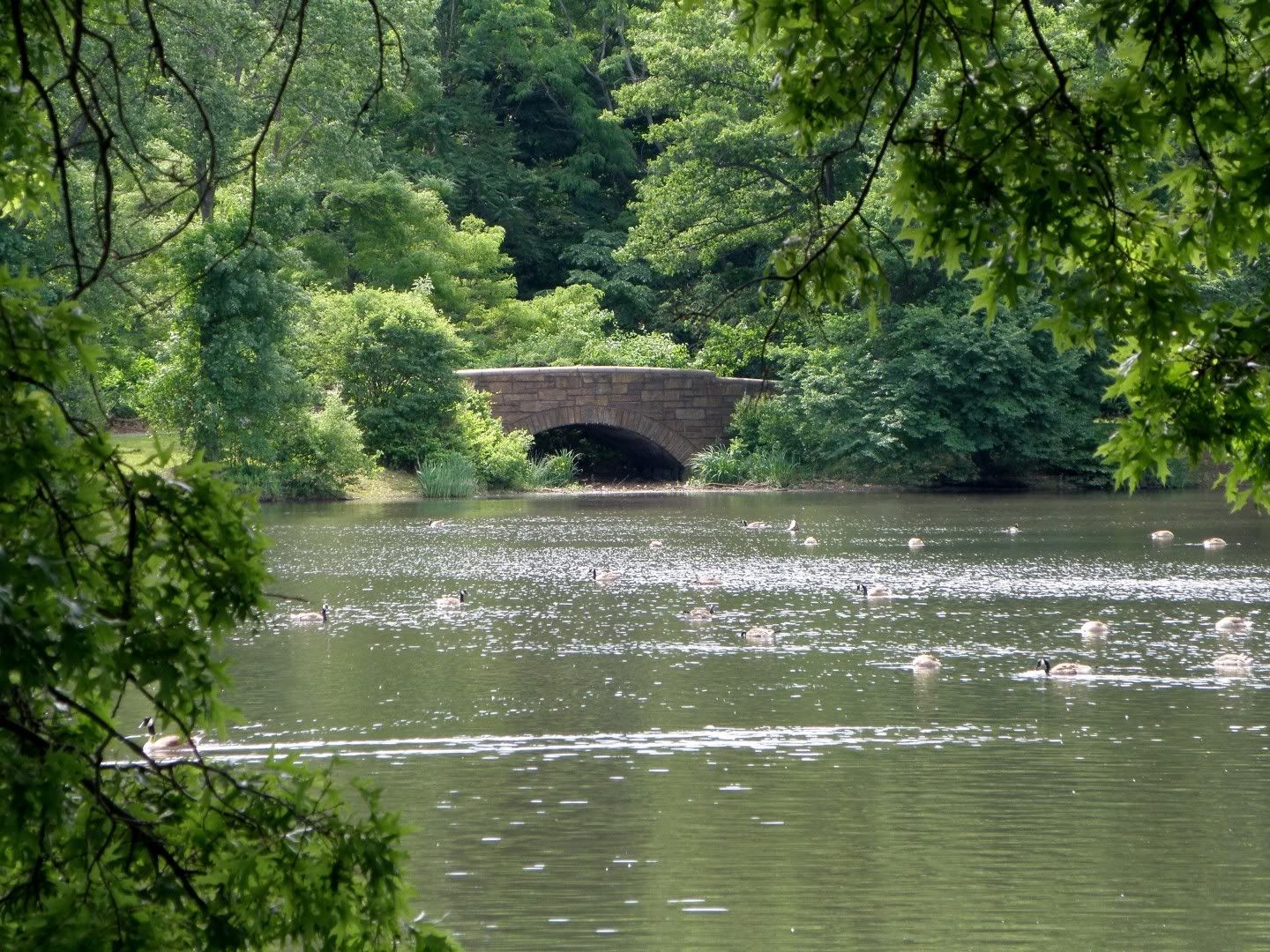 Note the Heron in foreground, duck family midground .
Backlit black-crowned Night Heron.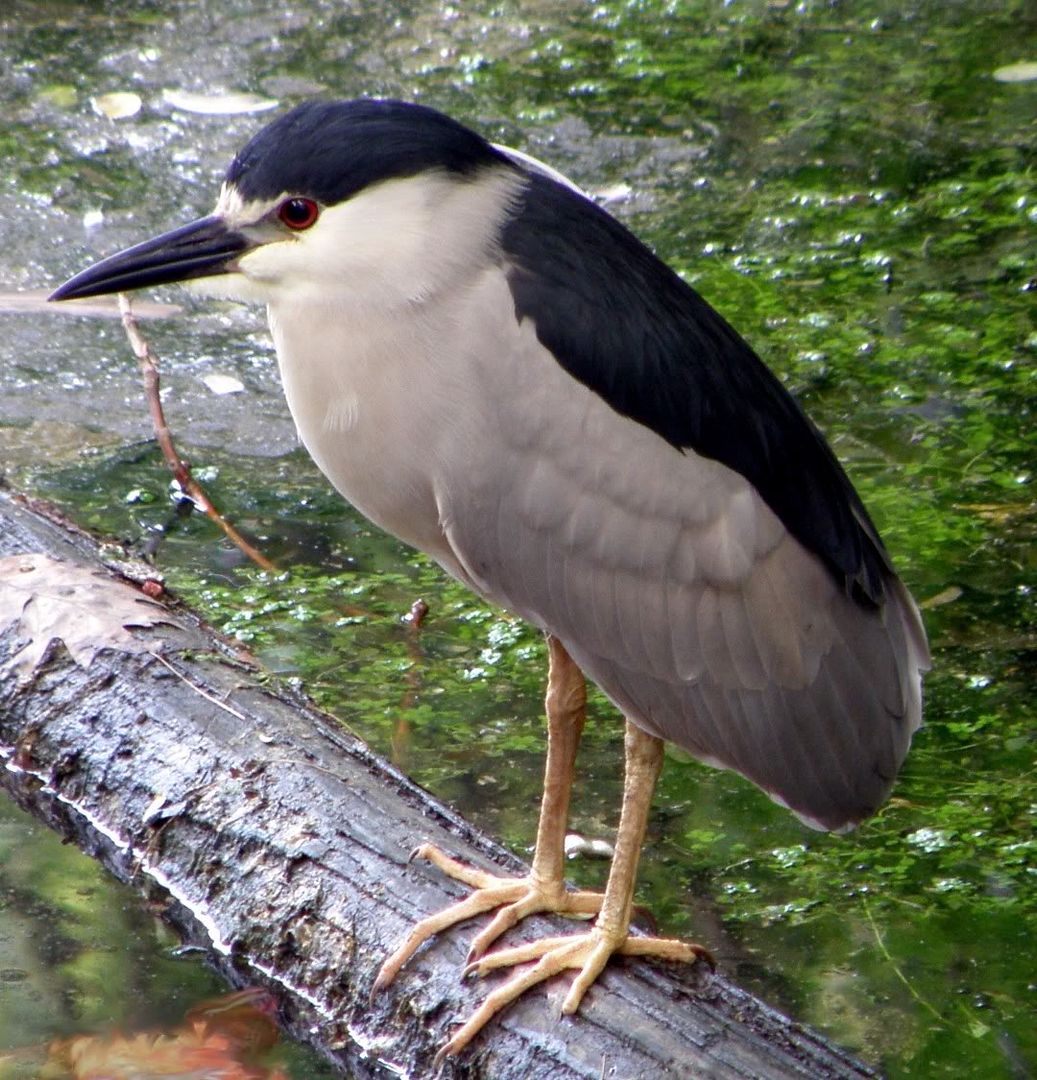 Make way for ducklings.
Parts of Olmstead park have been developed into playing fields. A boisterous Little League game was in progress.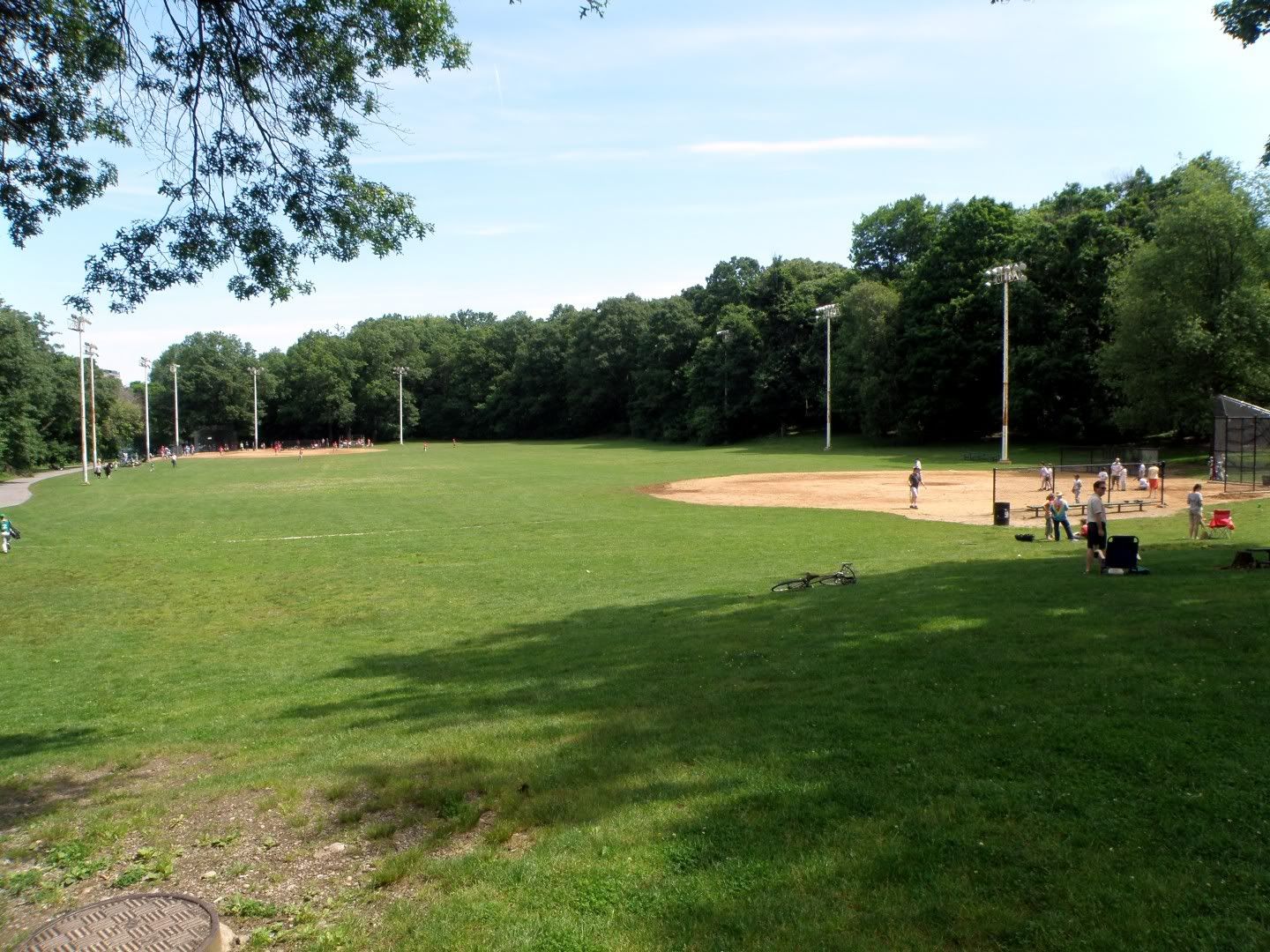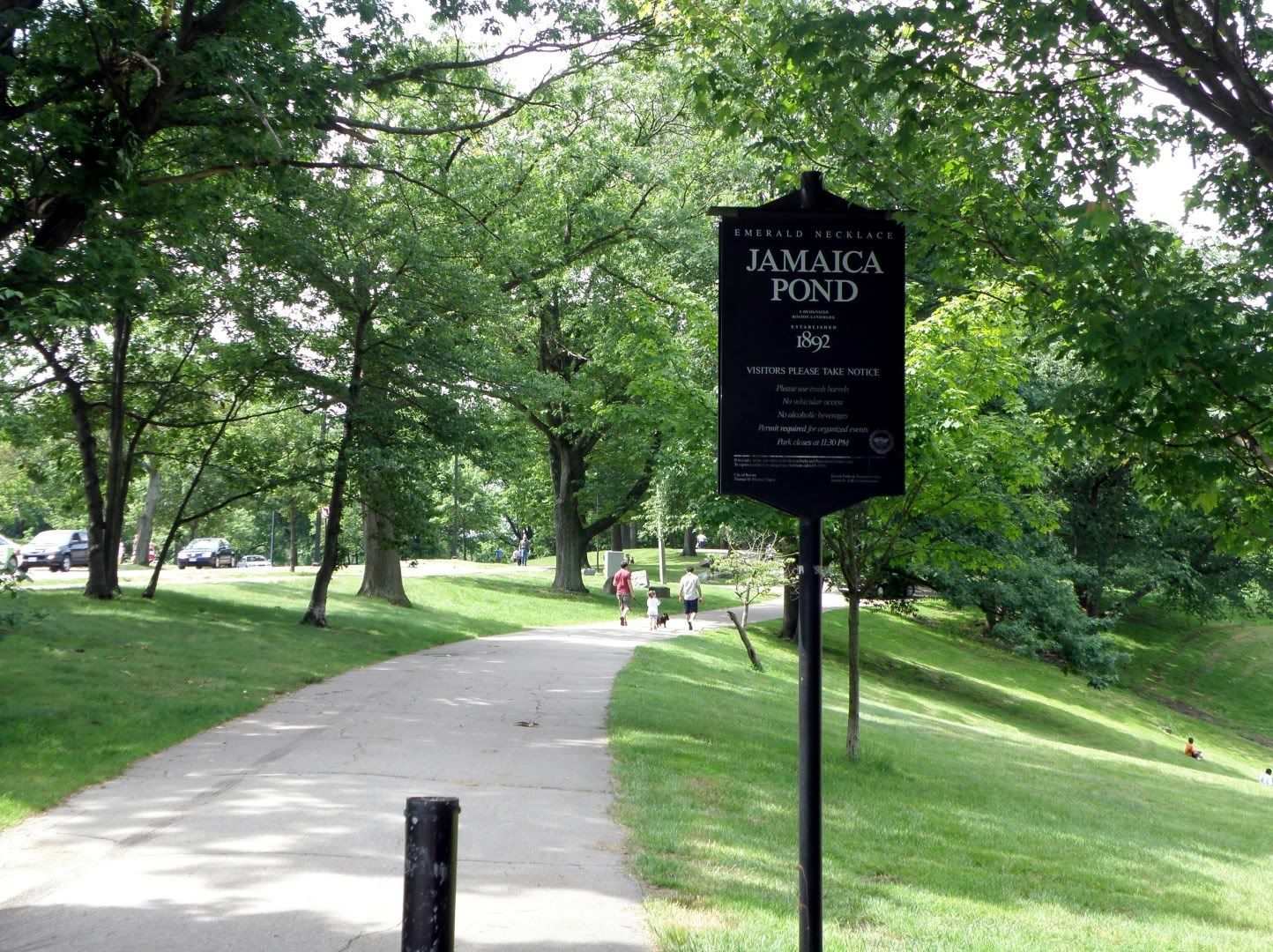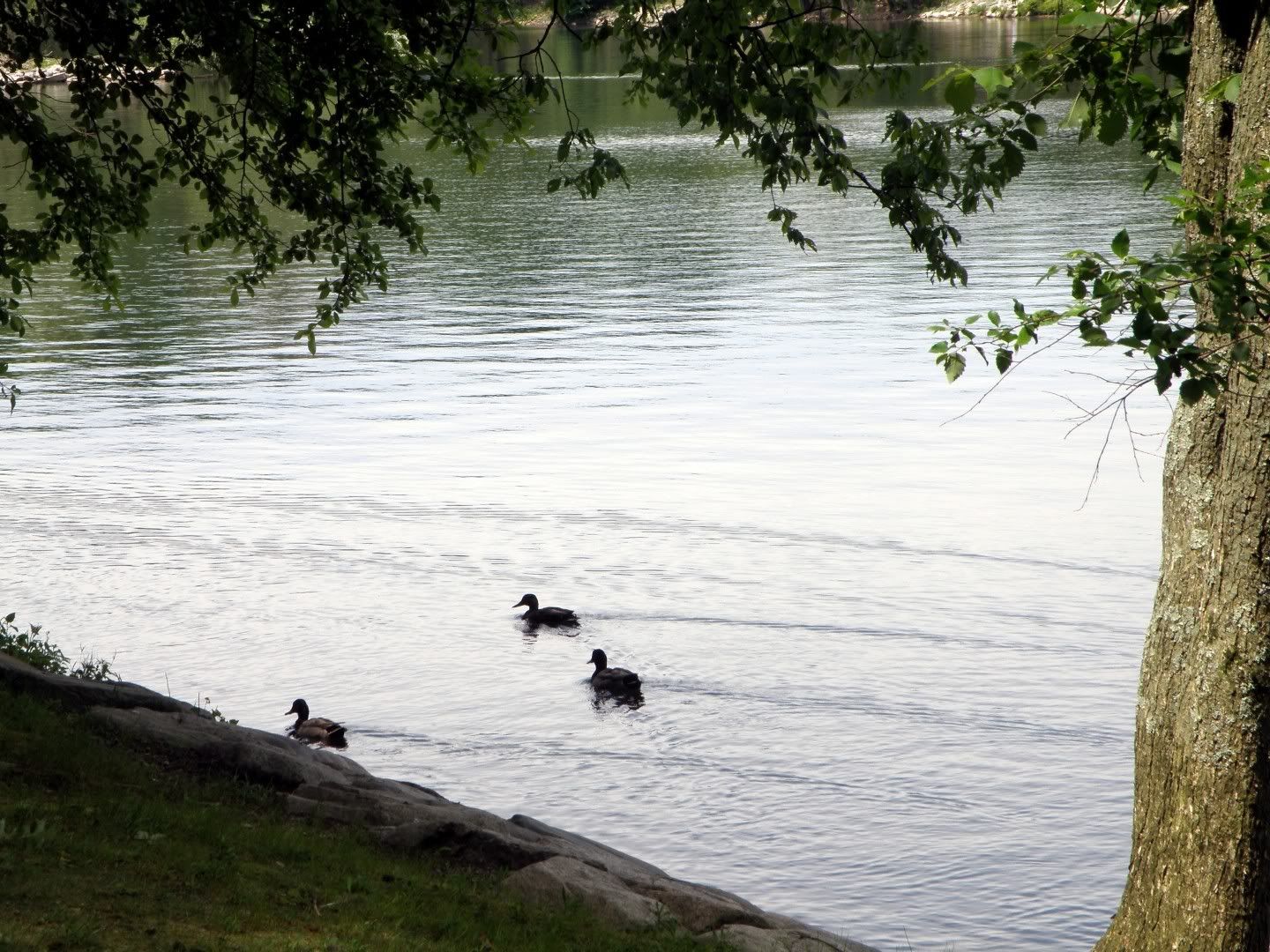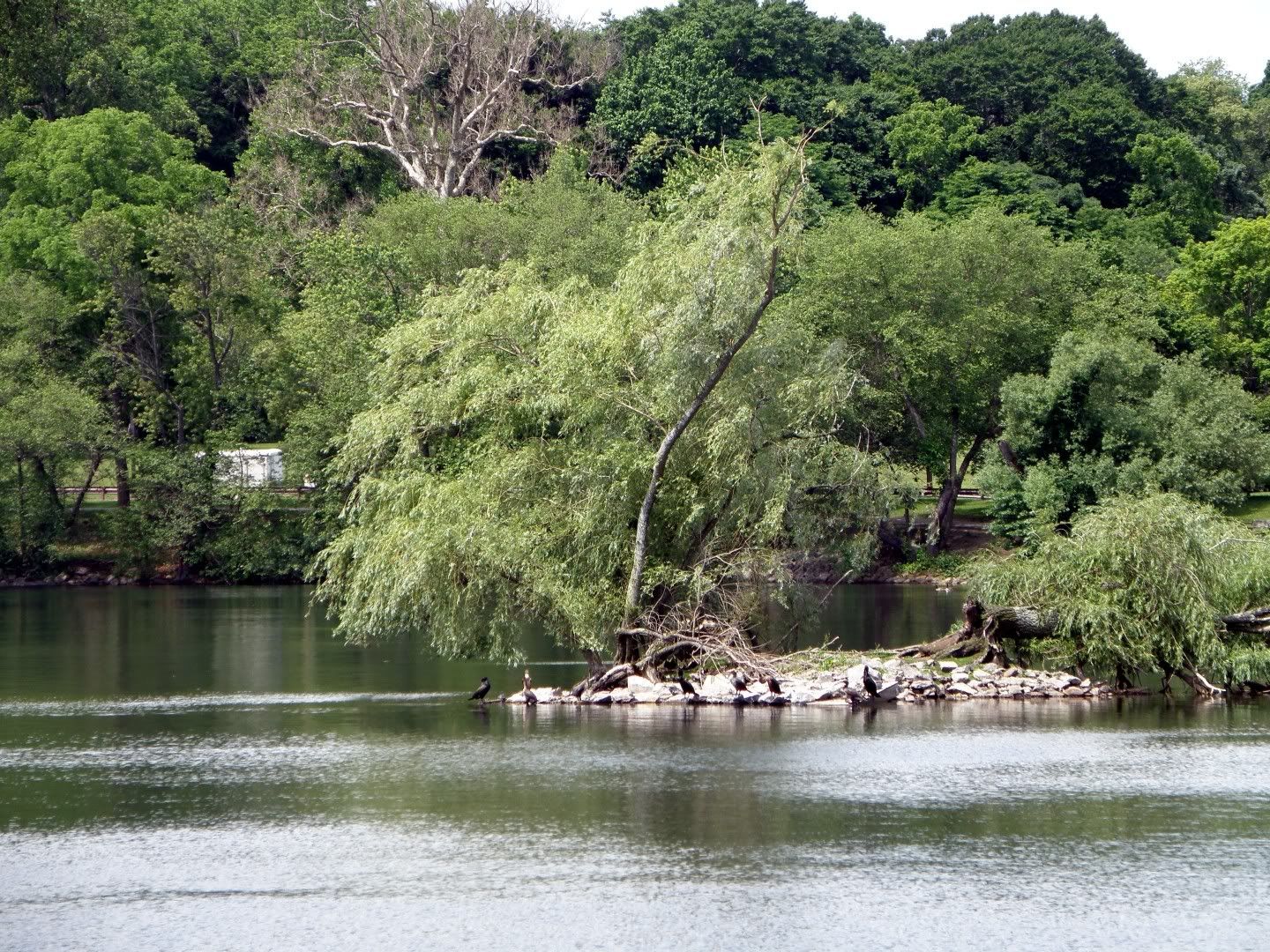 Jamaica Pond boathouse.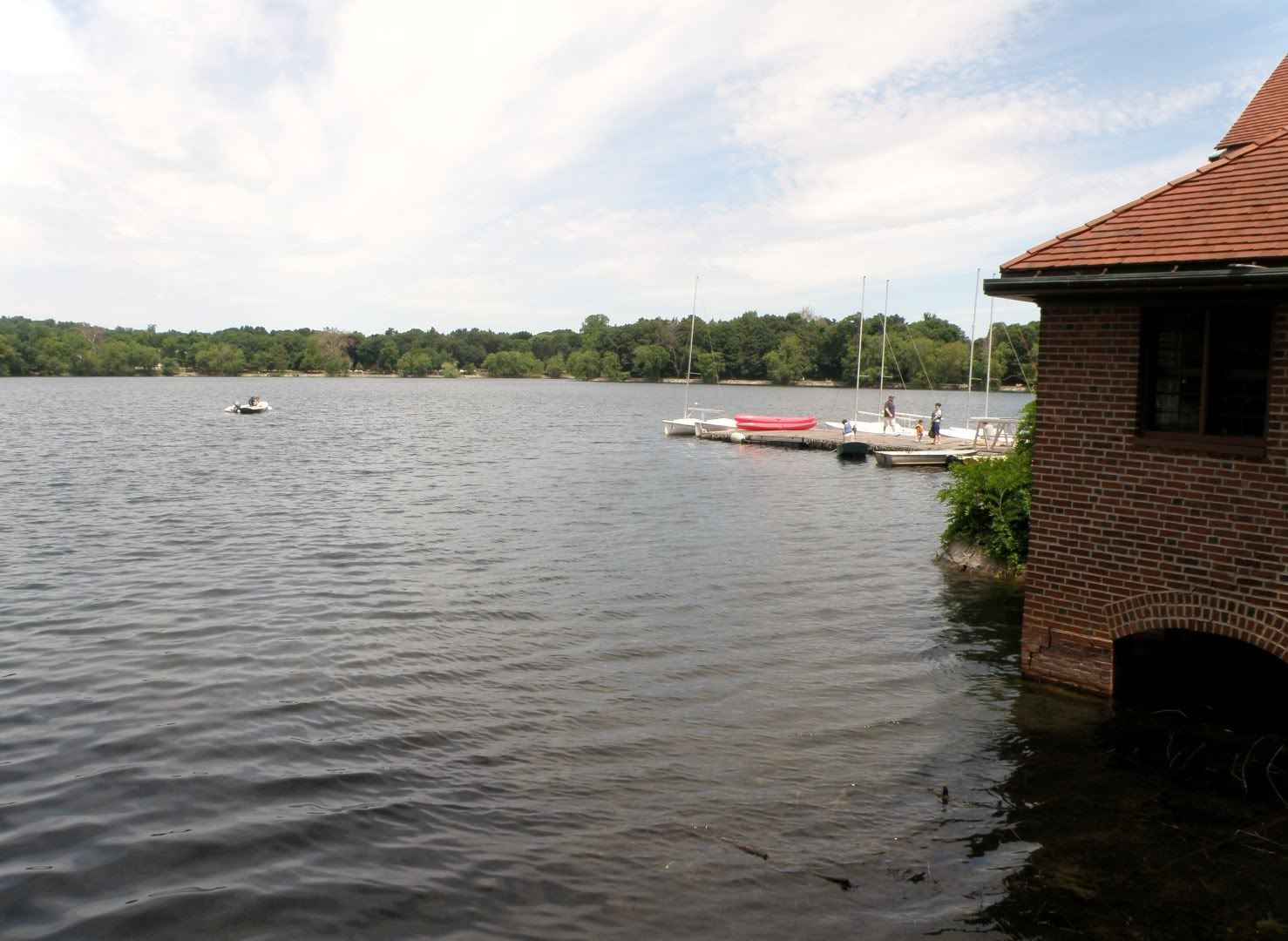 Cormorant, between dives.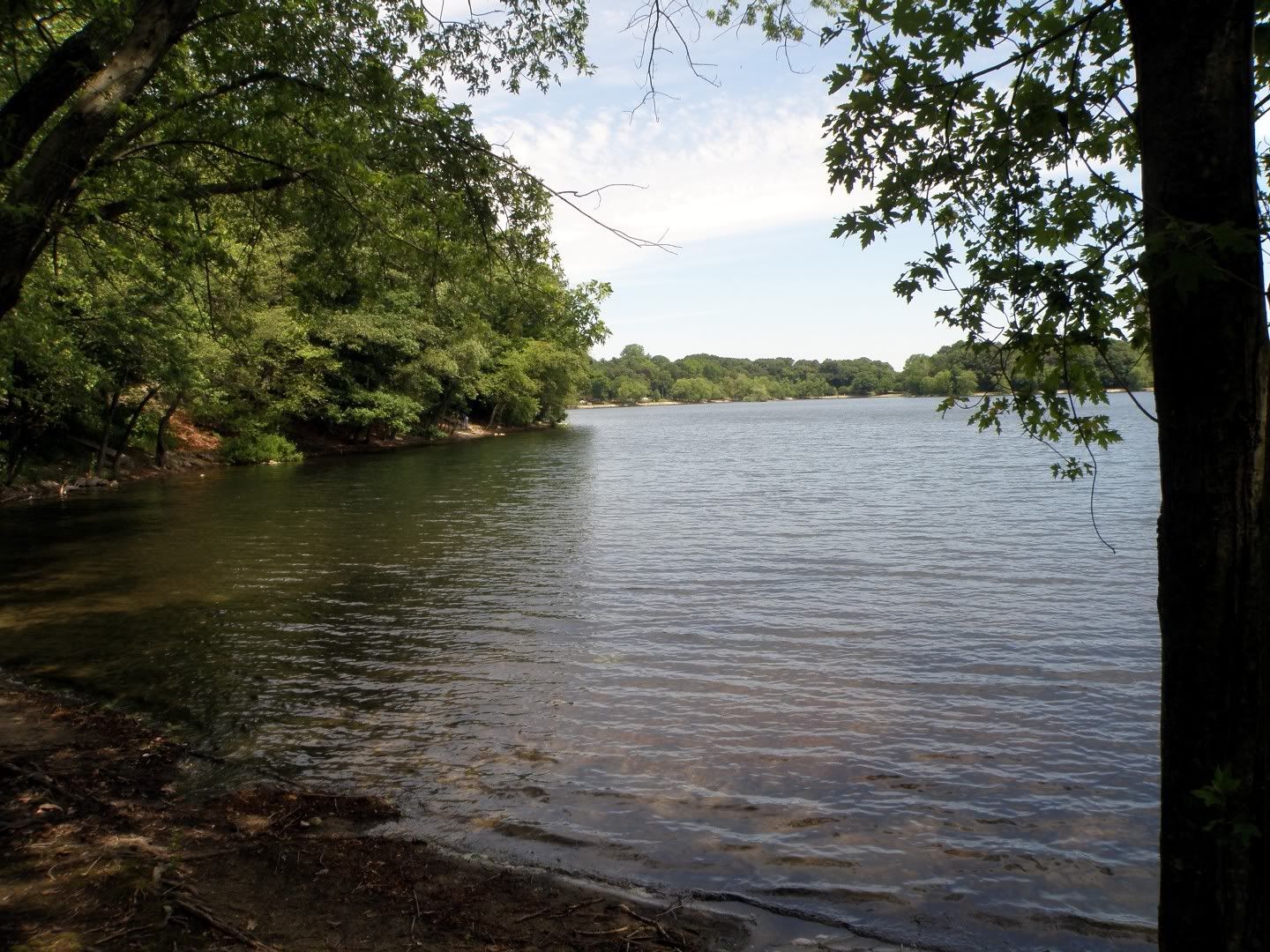 Odd flotilla of geese.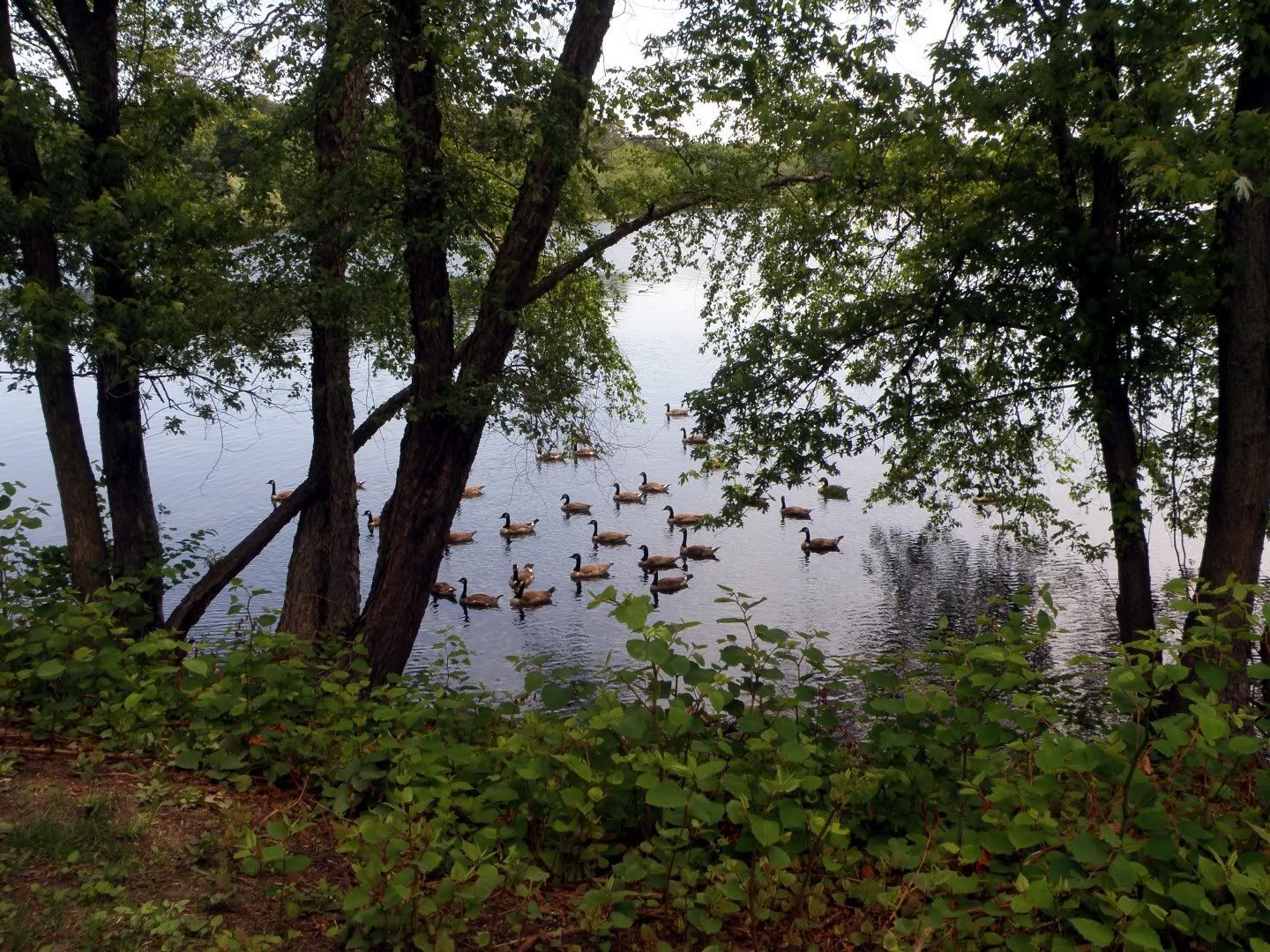 Starting the return trip; lovely side stream.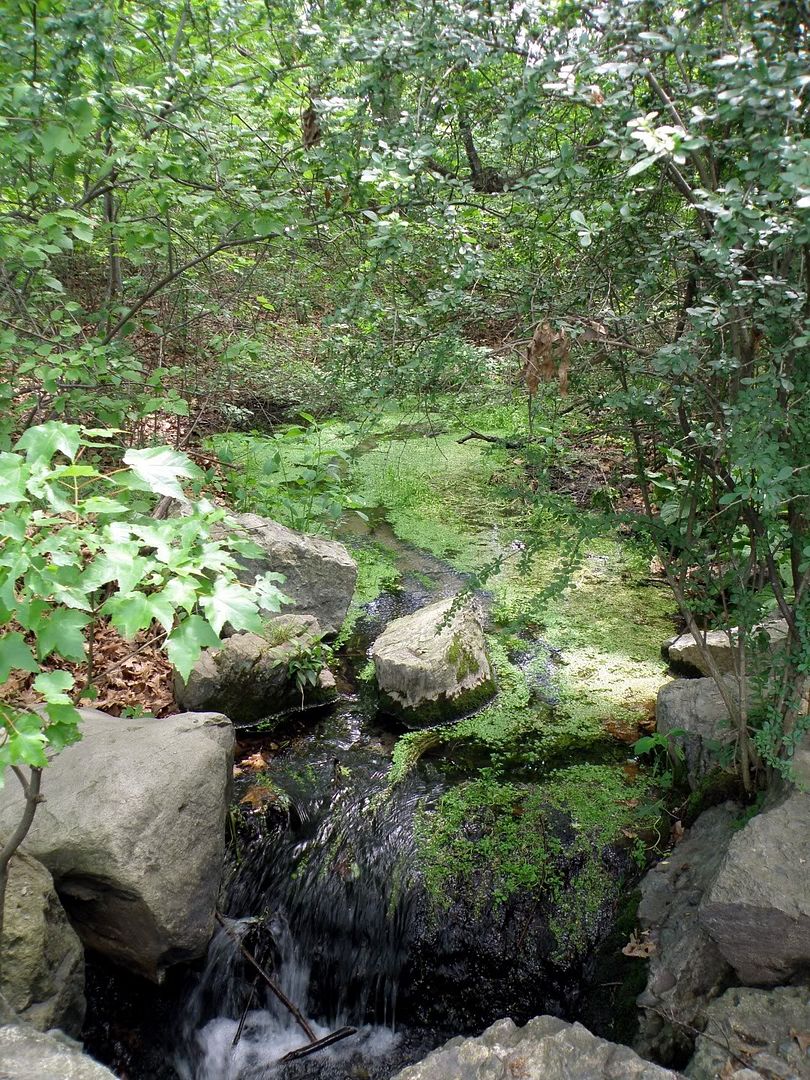 Back at Leveret Pond on the return leg.
Different bridge w/ linear ripple reflections.
One of many artists working the Riverway.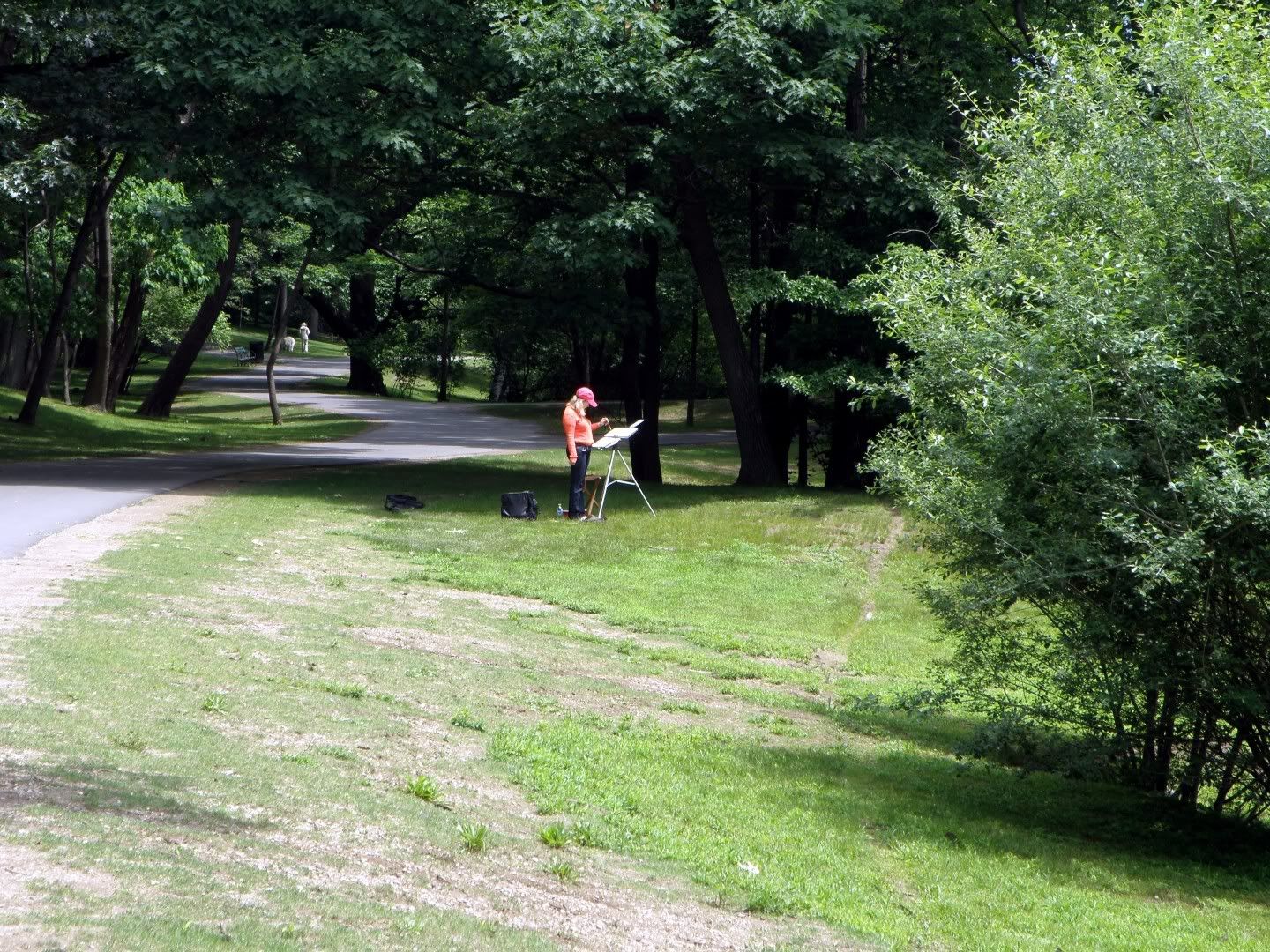 Another great walk. Thanks for coming along!