The
Boston Summer Arts Weekend
is a three-day festival of public art and music, much of it free.
I attended several events, and yesterday went mid-day to the main event area, in Copley Plaza.
Sharon Shannon
was playing on the main stage, and was excellent.
I wandered to the nearby
Public Garden
for a while; it was lovely, as usual.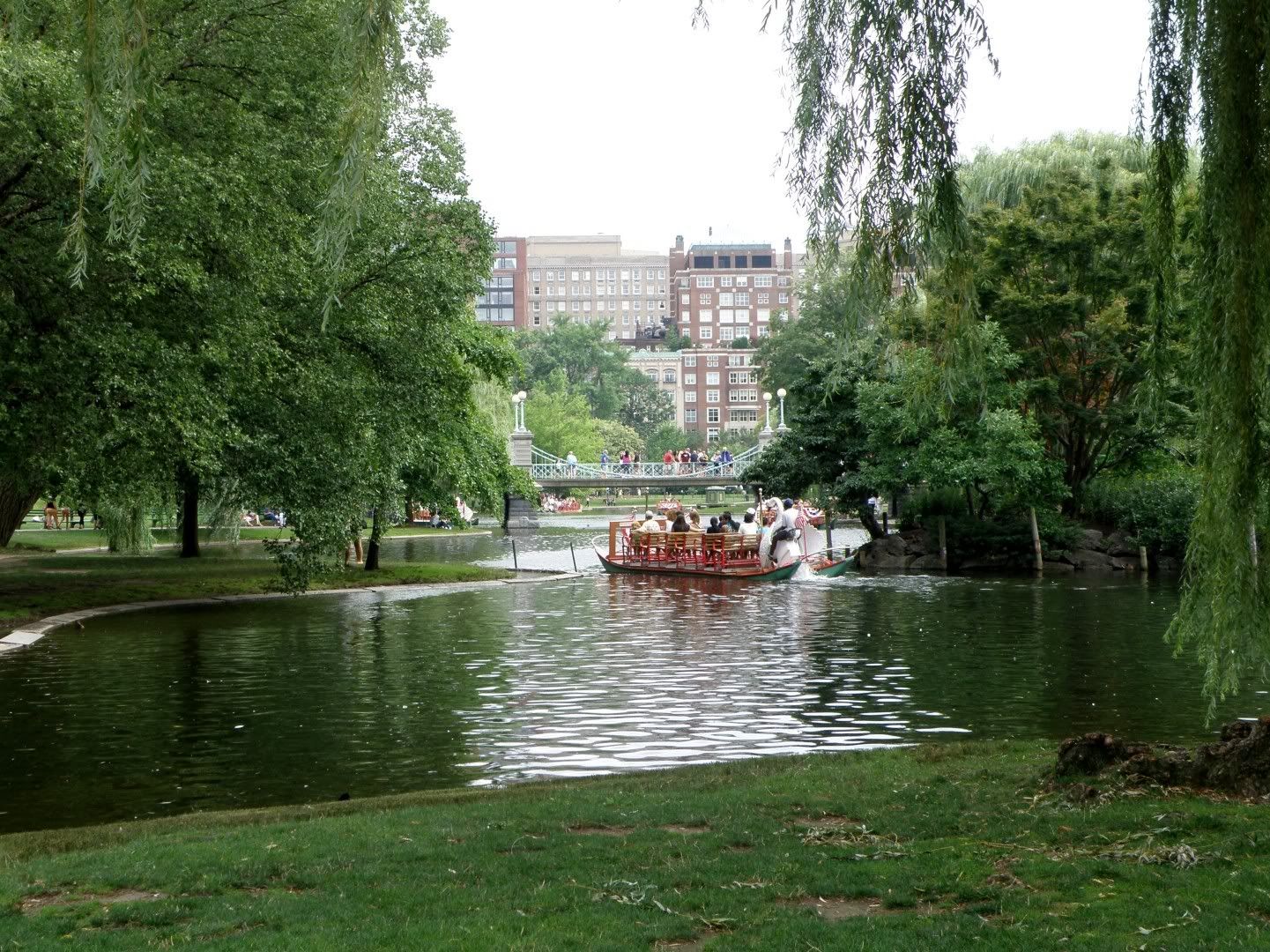 Professor World Band
was busking on the lawn, and drawing a crowd.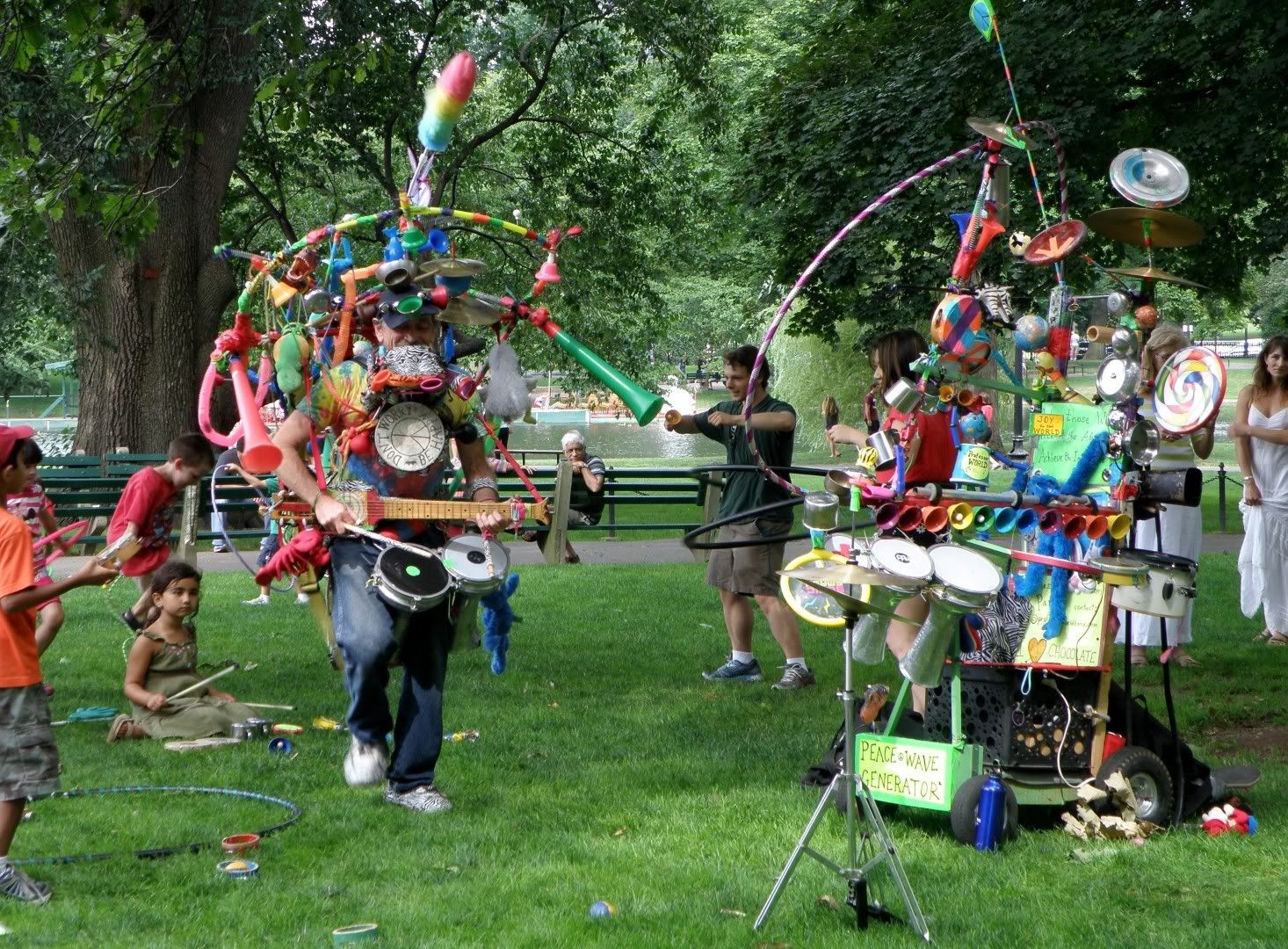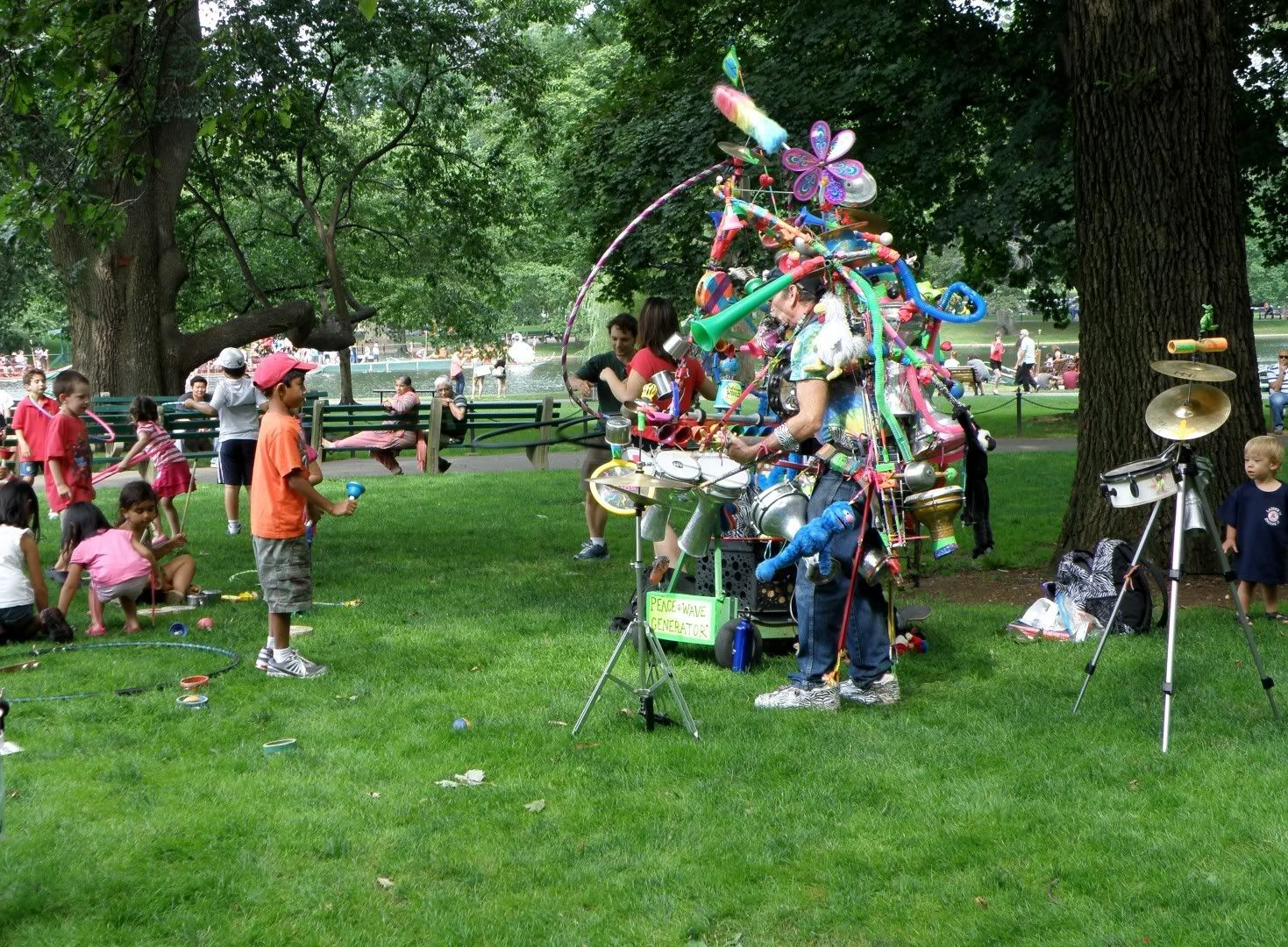 My intent was to stay for a while; Suzanne Vega was the headliner for a free concert at dusk.
I headed back to Copley Plaza.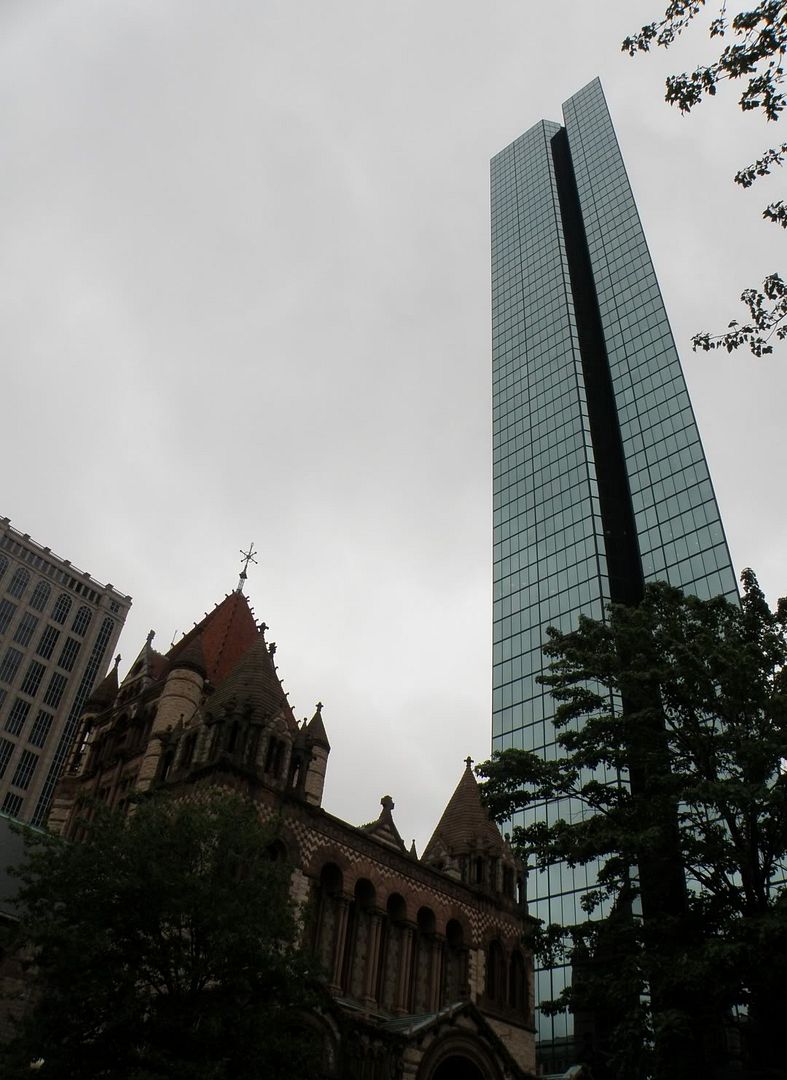 The secondary stage was odd: They'd drained the Plaza fountain to create a recessed area. But it worked well.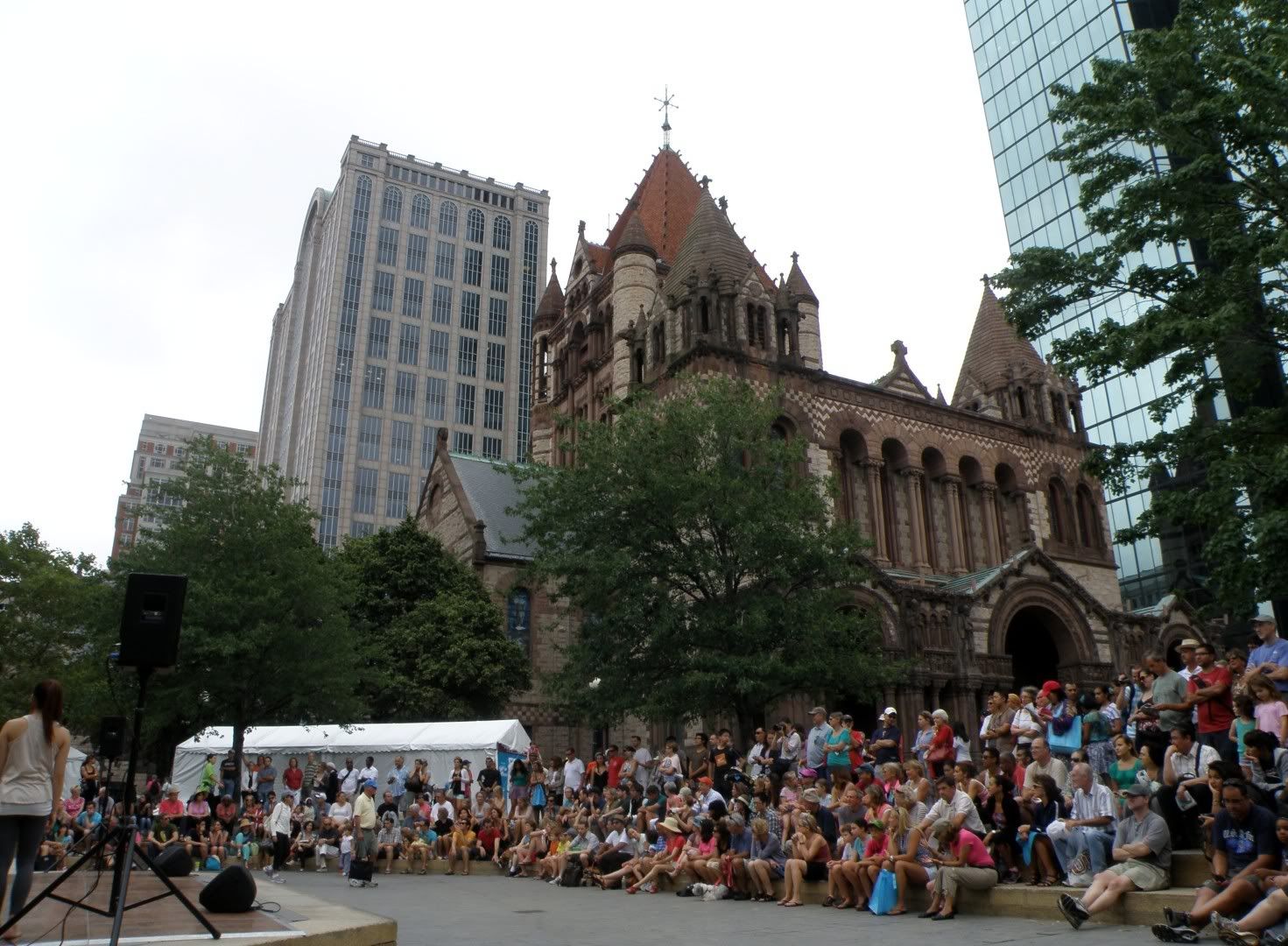 The Luminarium Dance Troupe performed an elaborate modern dance.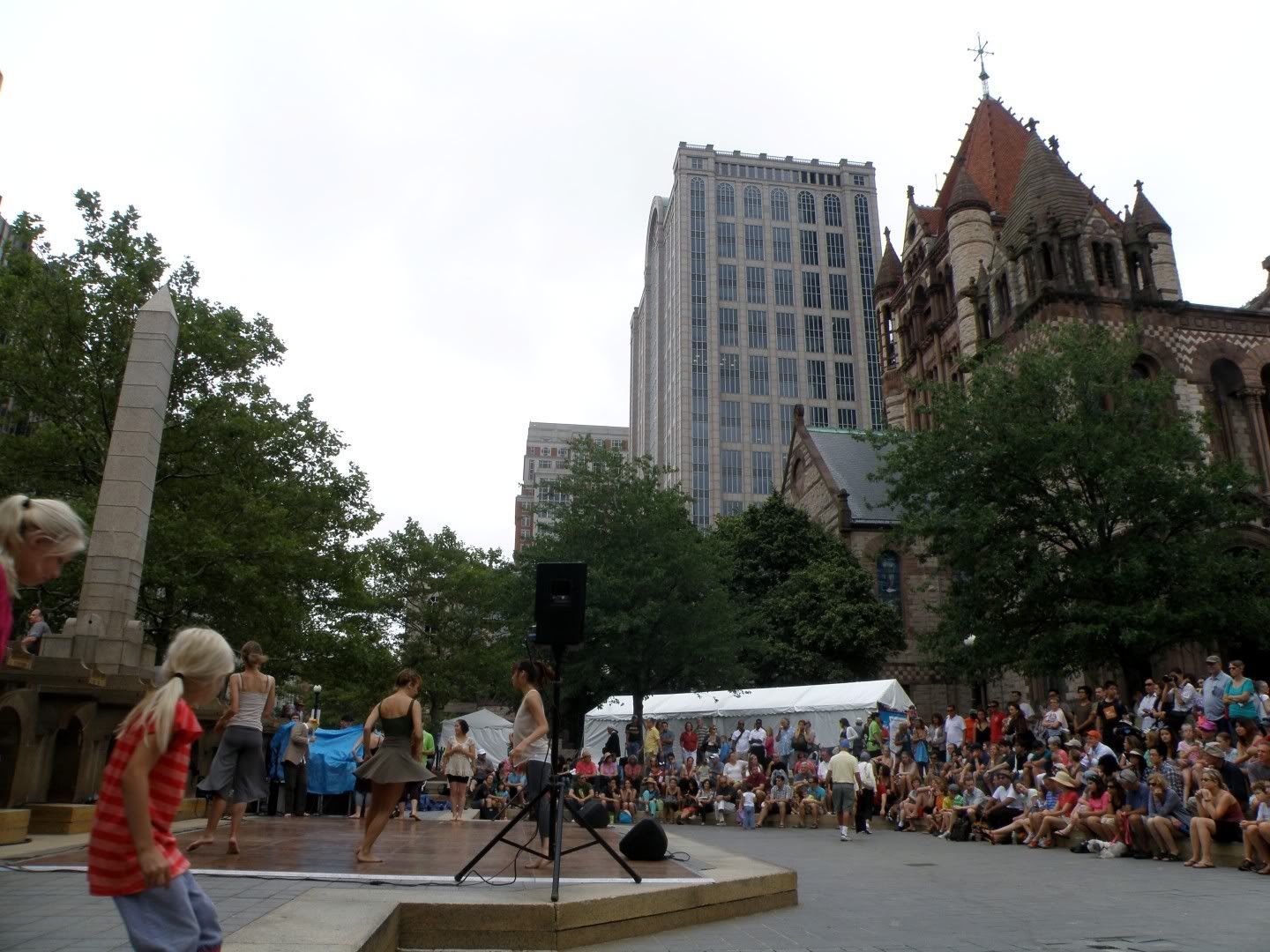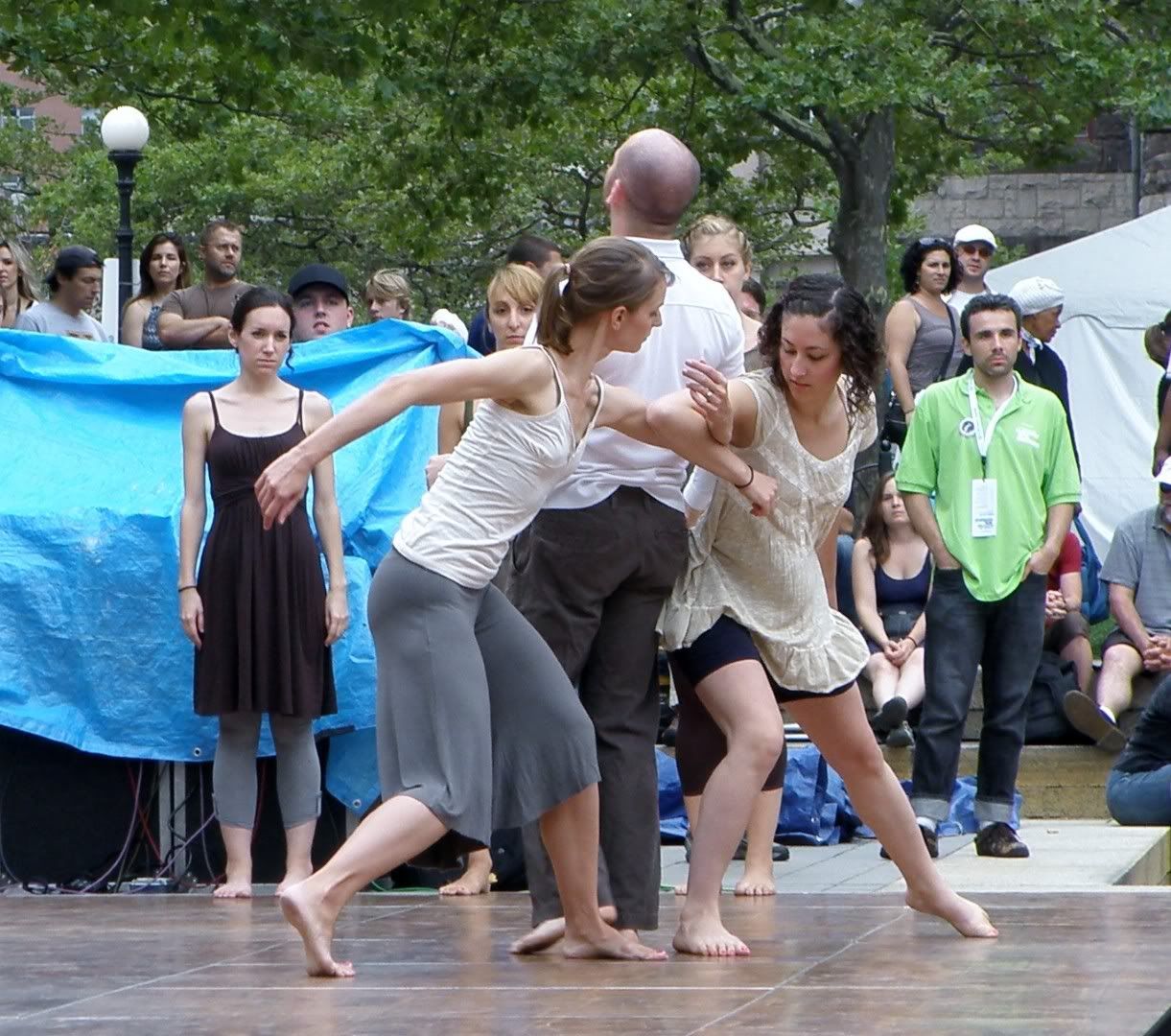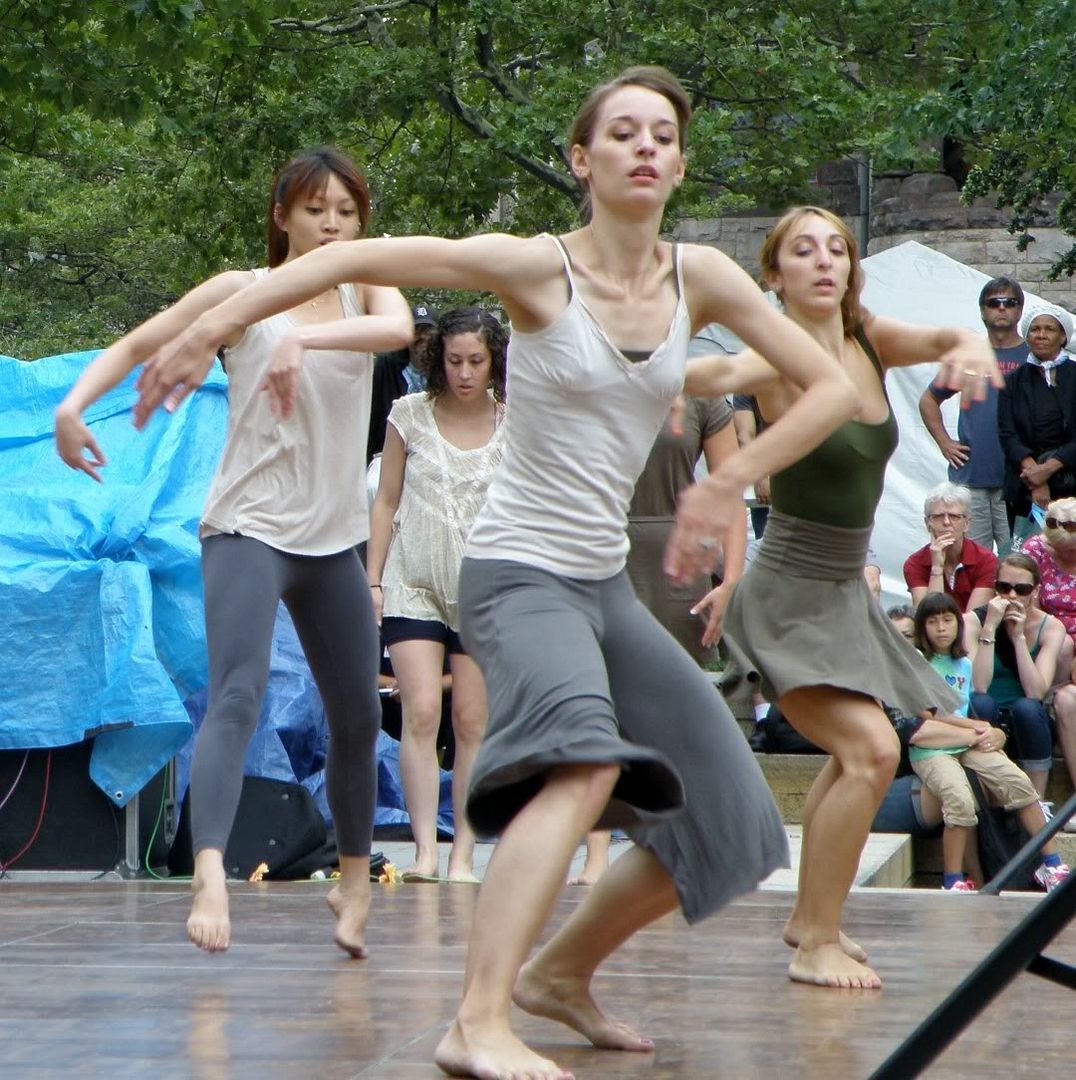 (Click for the
rest of the pix
.)
Alas, just as happened for the 4th of July fireworks, the weather did not cooperate. A huge storm moved in, stopping the outdoor performances, and scattering the crowd.
But it was nice while it lasted!