All summer, every Friday lunchtime, the Boston Public Library has hosted free concerts in its Italianate courtyard.
It's just a mile from my apartment, so I bought a bag lunch and walked to today's concert.
The performer was the violinist
Akiko Kobayashi
, who played selections from Telemann, Prokofiev and Ysaya.
The courtyard is a very pleasant space.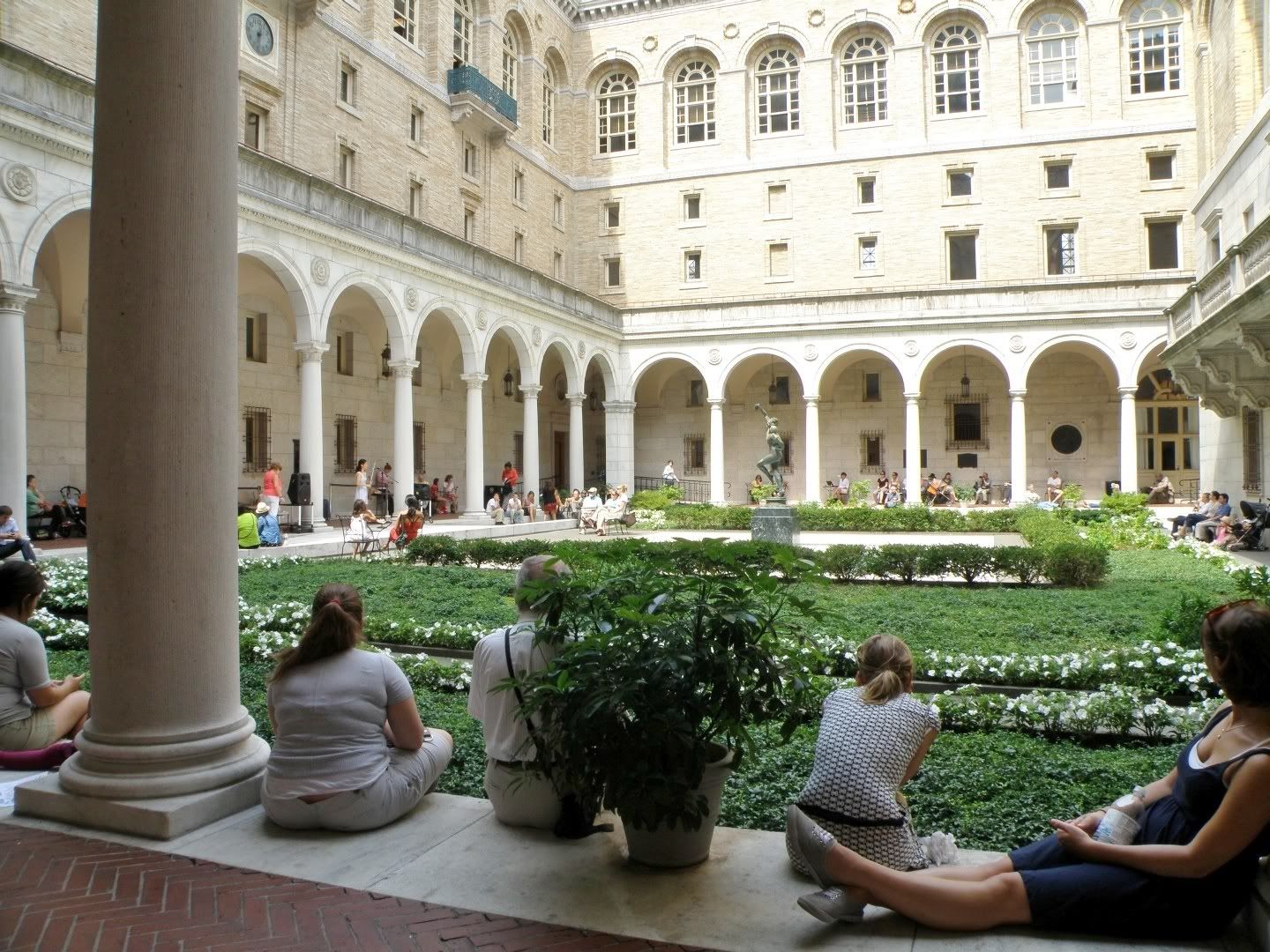 Akiko explained each of her selections, giving a little historical perspective, telling us what she liked most about them, and offering little preview riffs --- "Listen for the section that sounds like a Gregorian chant; it starts this way..." --- to enhance enjoyment of the pieces. She was excellent.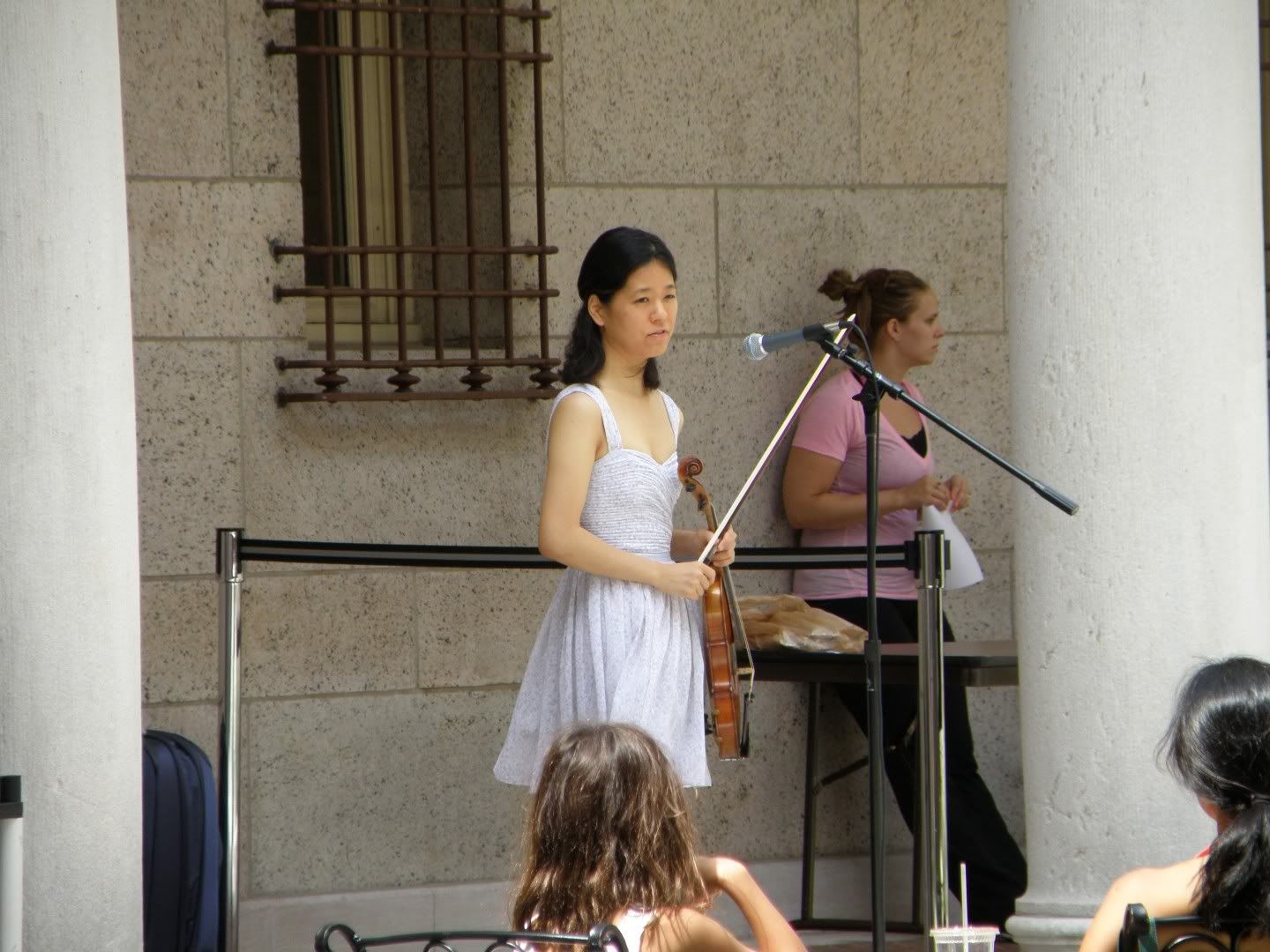 As she played, I took in some details of the courtyard.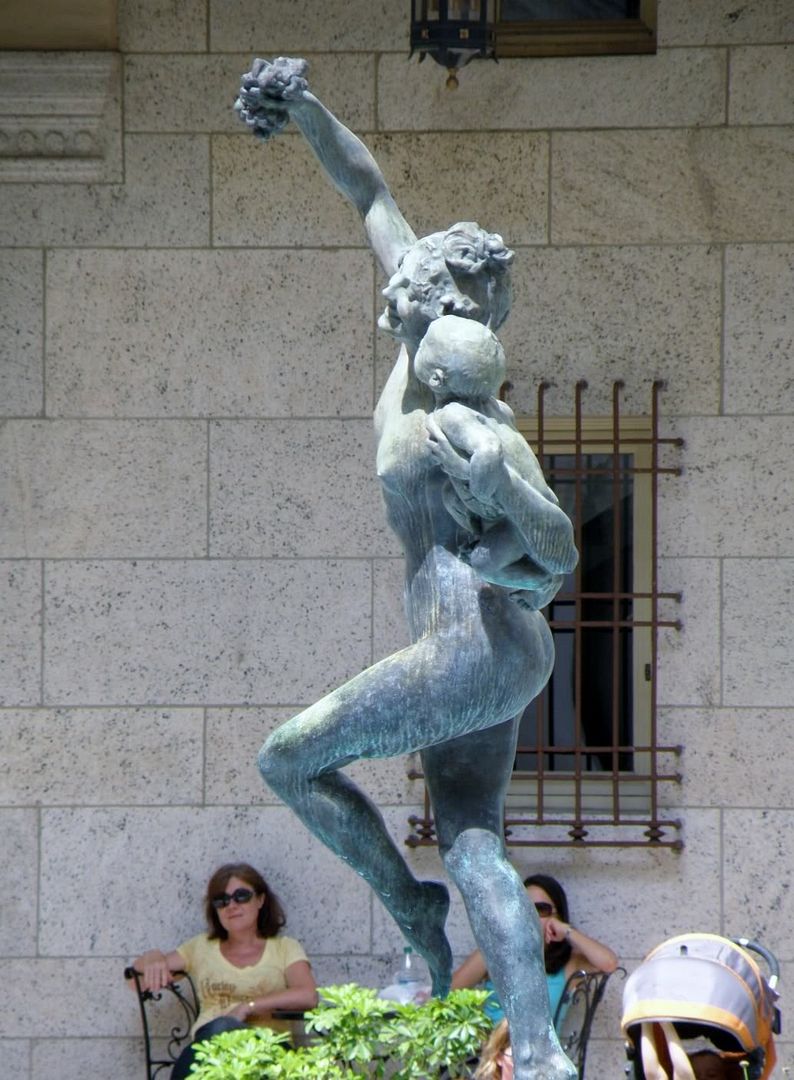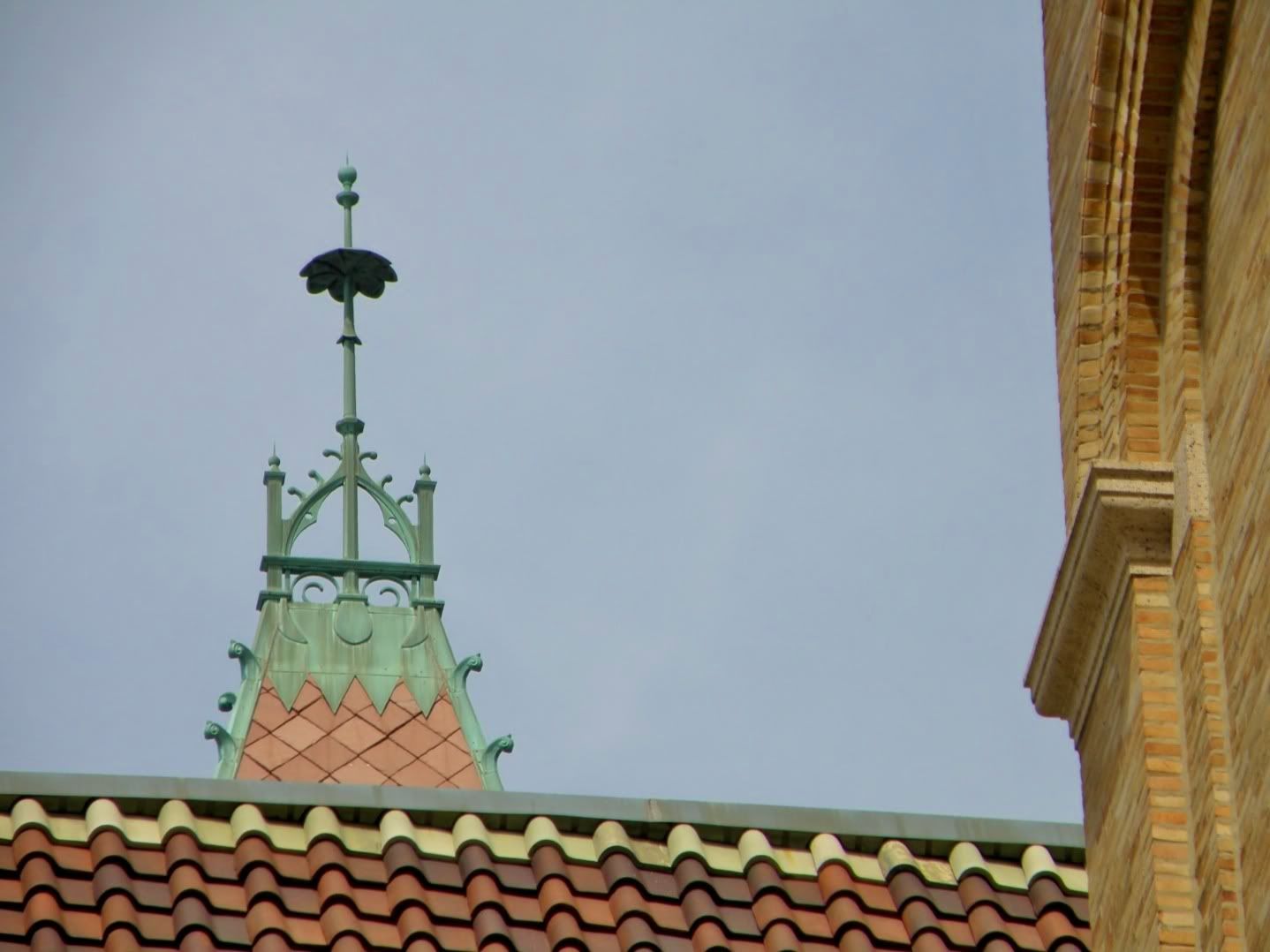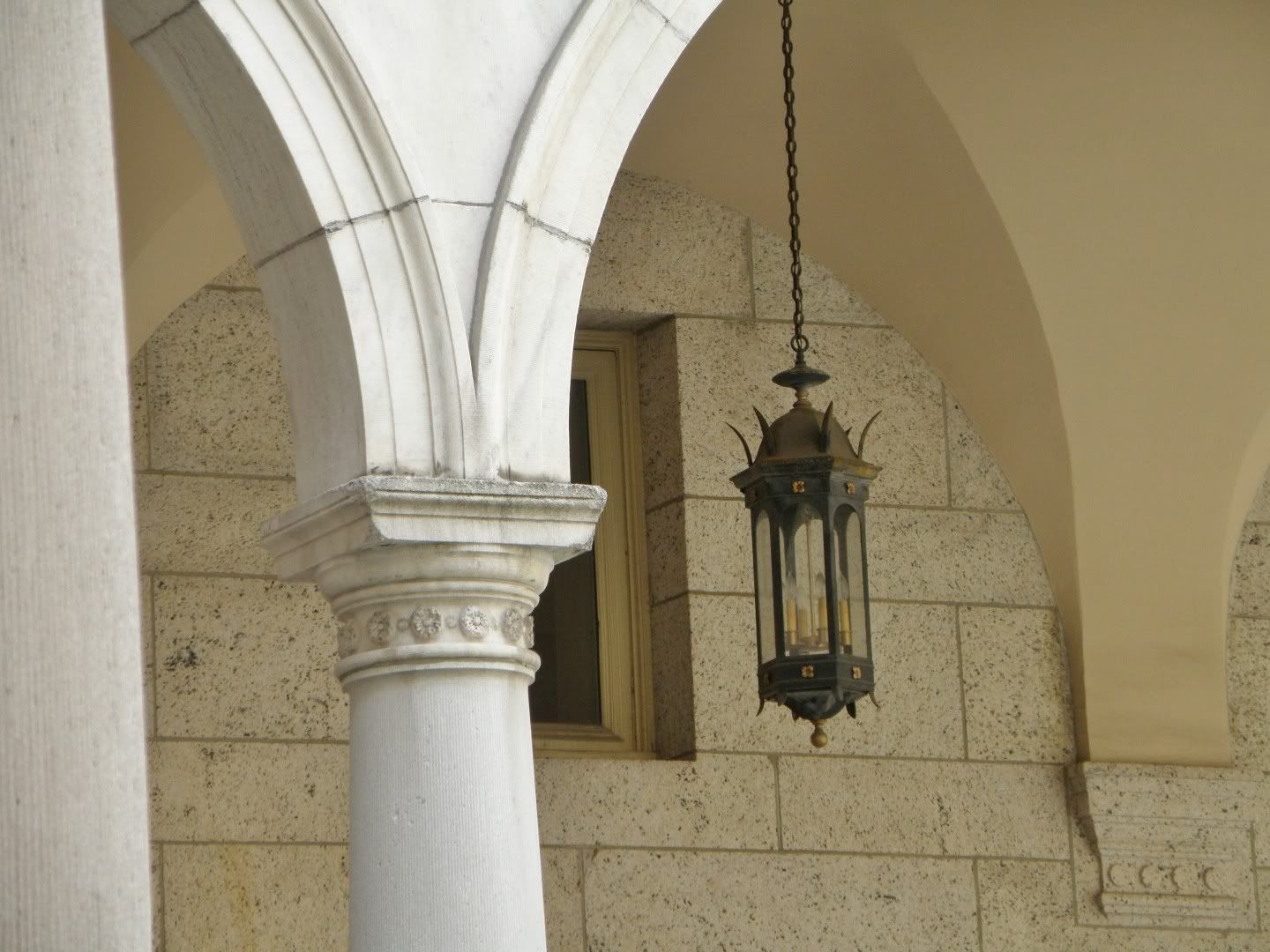 The pieces varied greatly in mood and tempo. It was a very nice selection.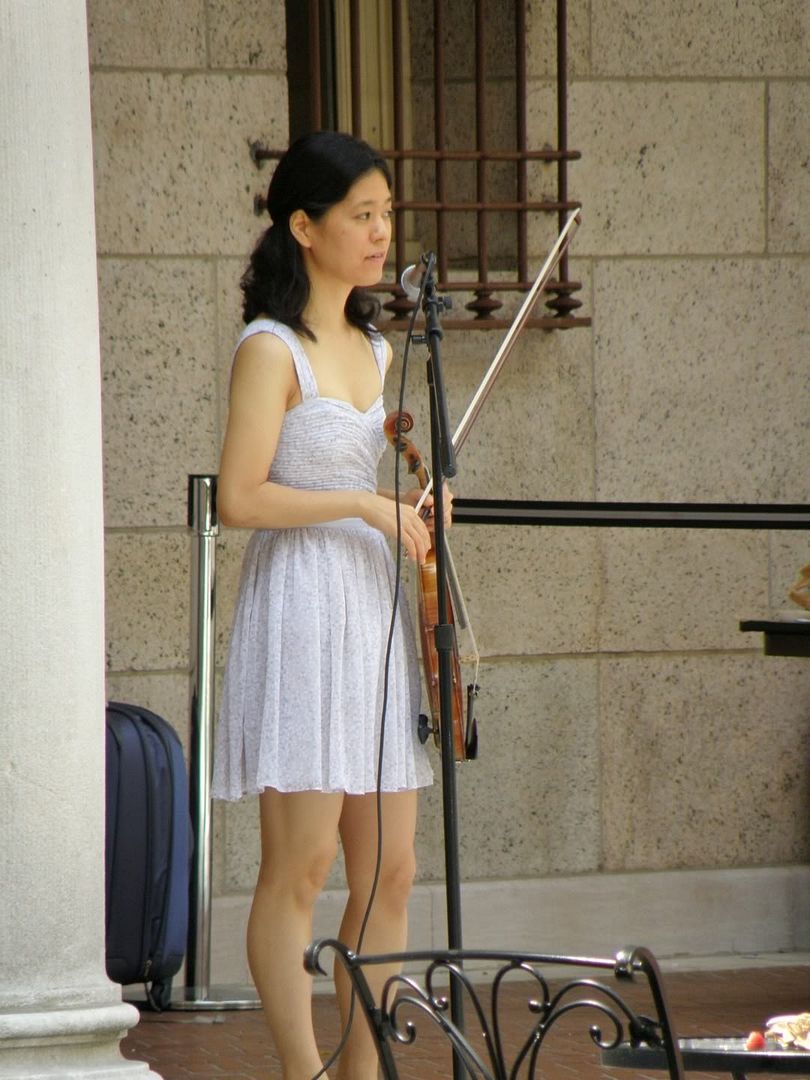 I don't know if it was the reflecting pool, the music, or the food smells, but the courtyard attracted dozens of small birds during the performance; they played hide and seek in the plants and architecture.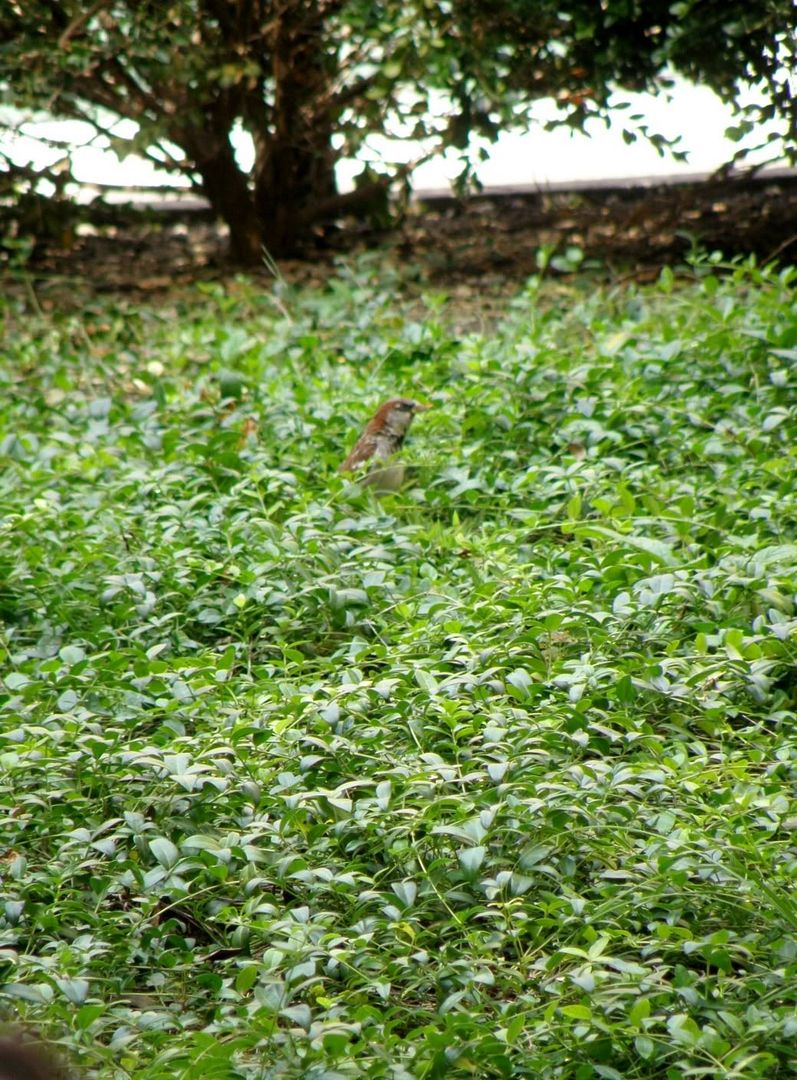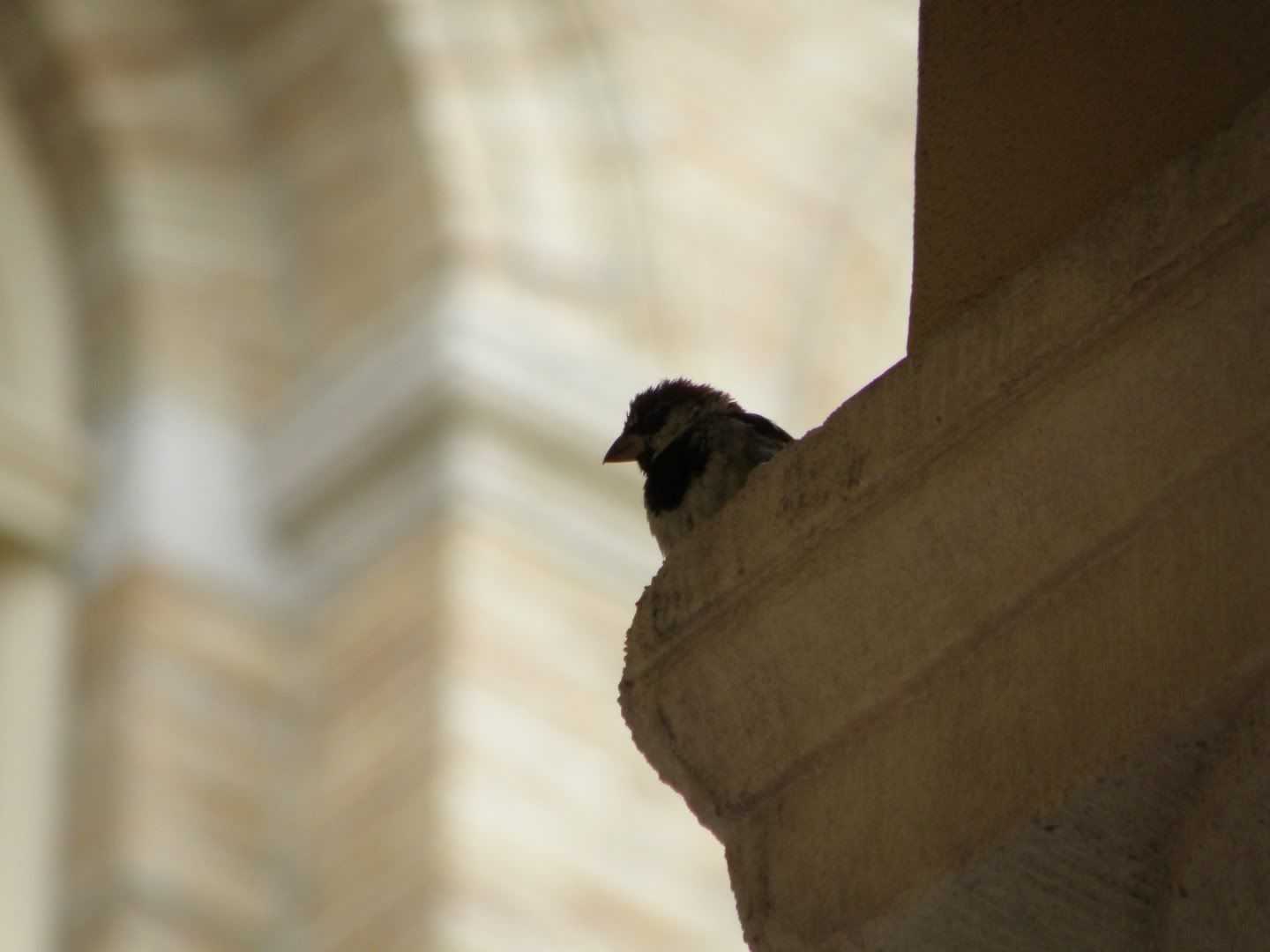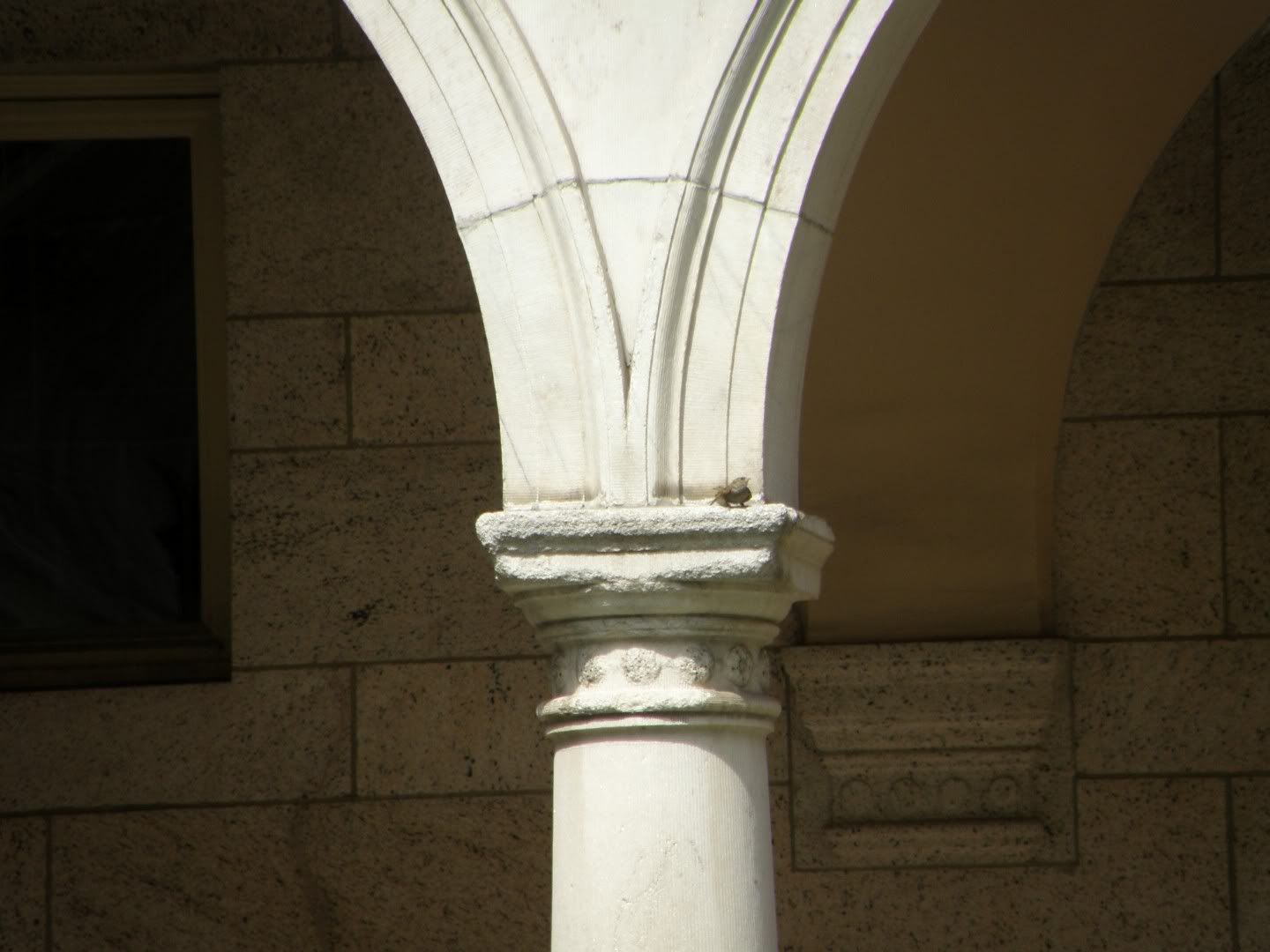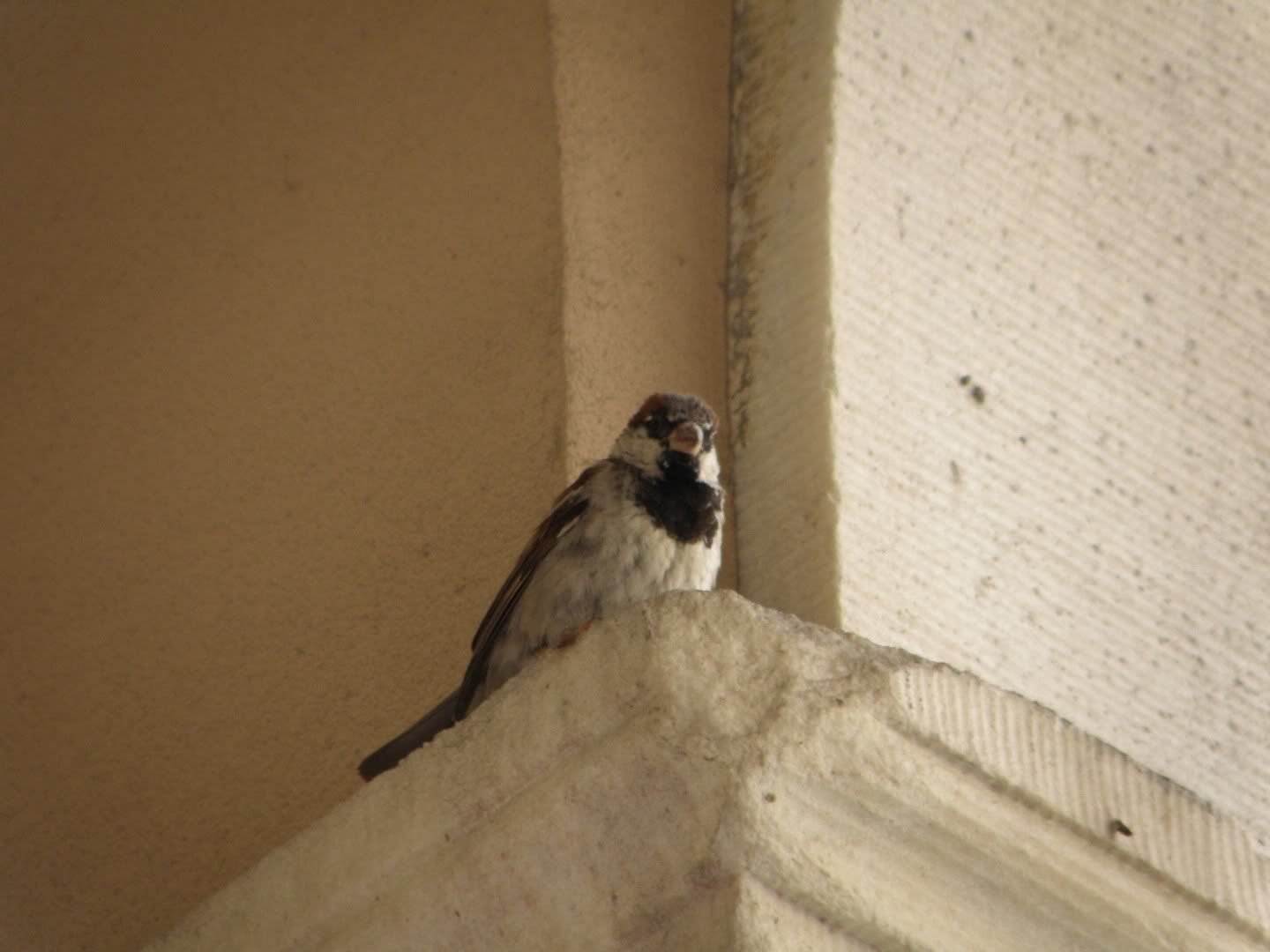 The performance was warmly received, and she played an encore. Alas, I didn't catch the name.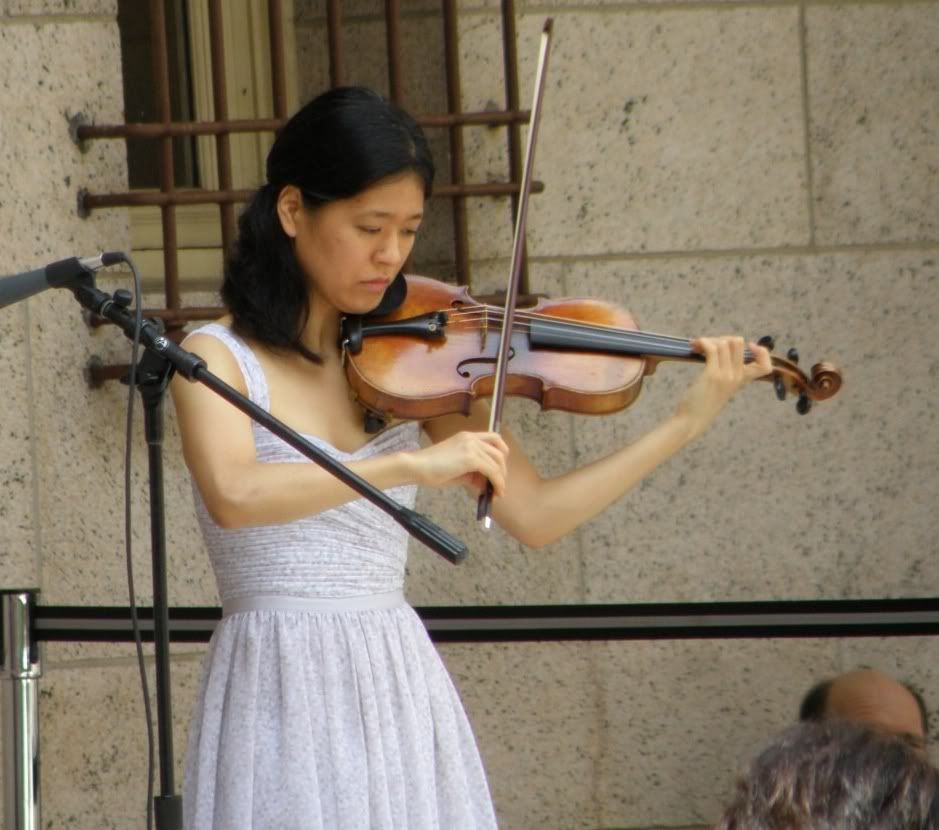 I also took advantage of being at the BPL to get a new library card. I'd had a student card back when I was in High School in the 4th century BC, but the library is very different now. It'll be fun to become reacquainted.