In the 1940's, as part of the WWII home-front effort, "
Victory Gardens
" were started all around the nation as ways for supplement farm production. Eventually, something like 40% of the nation's wartime fresh produce came from these gardens.
Most Victory Gardens didn't last much longer than the war years, but Boston's original Fenway Victory gardens have been in continual operation since 1942 --- the longest-surviving such plots.
There are 500 plots laid out in a cluster at the northeast end of the Fens. Here's where they're located (arrow); about a half mile from my apartment:
I walk that area several times a week; there's a nice 2-mile circuit from my apartment around the Fens and back, that makes for very pleasant exercise.
I thought I'd take some pix and share them with you.
Close-up map, posted at the entrance: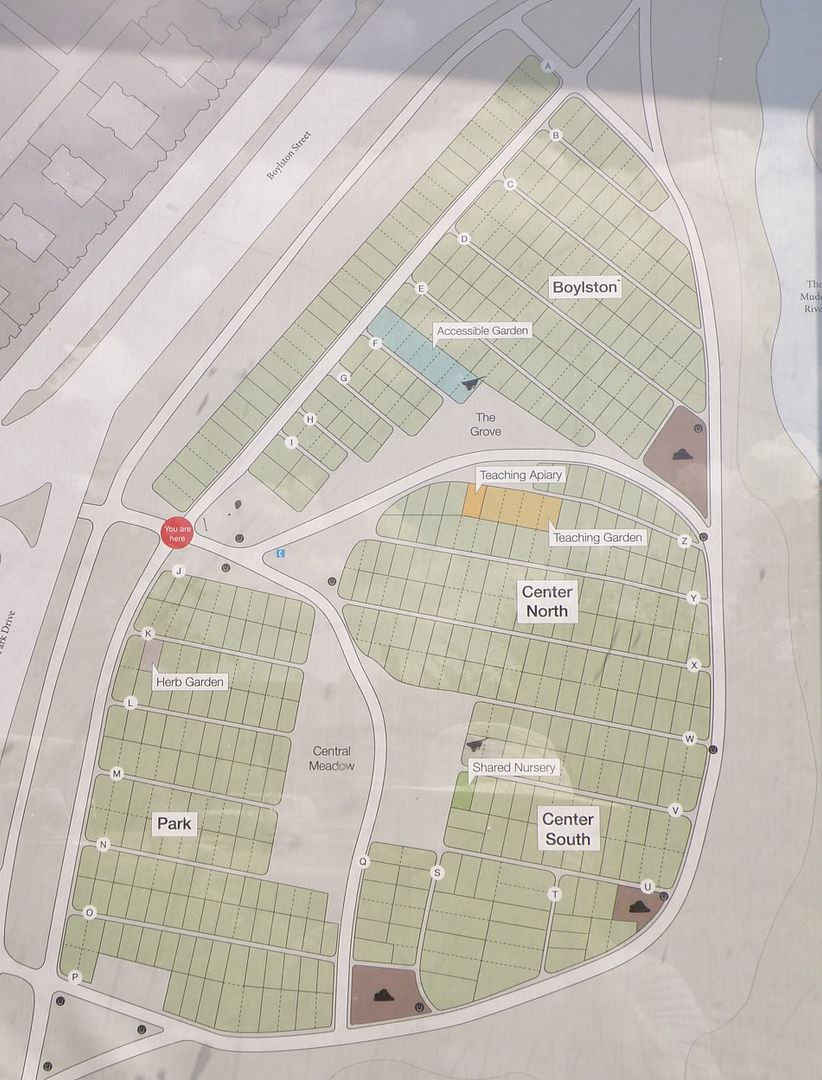 It's a very pleasant spot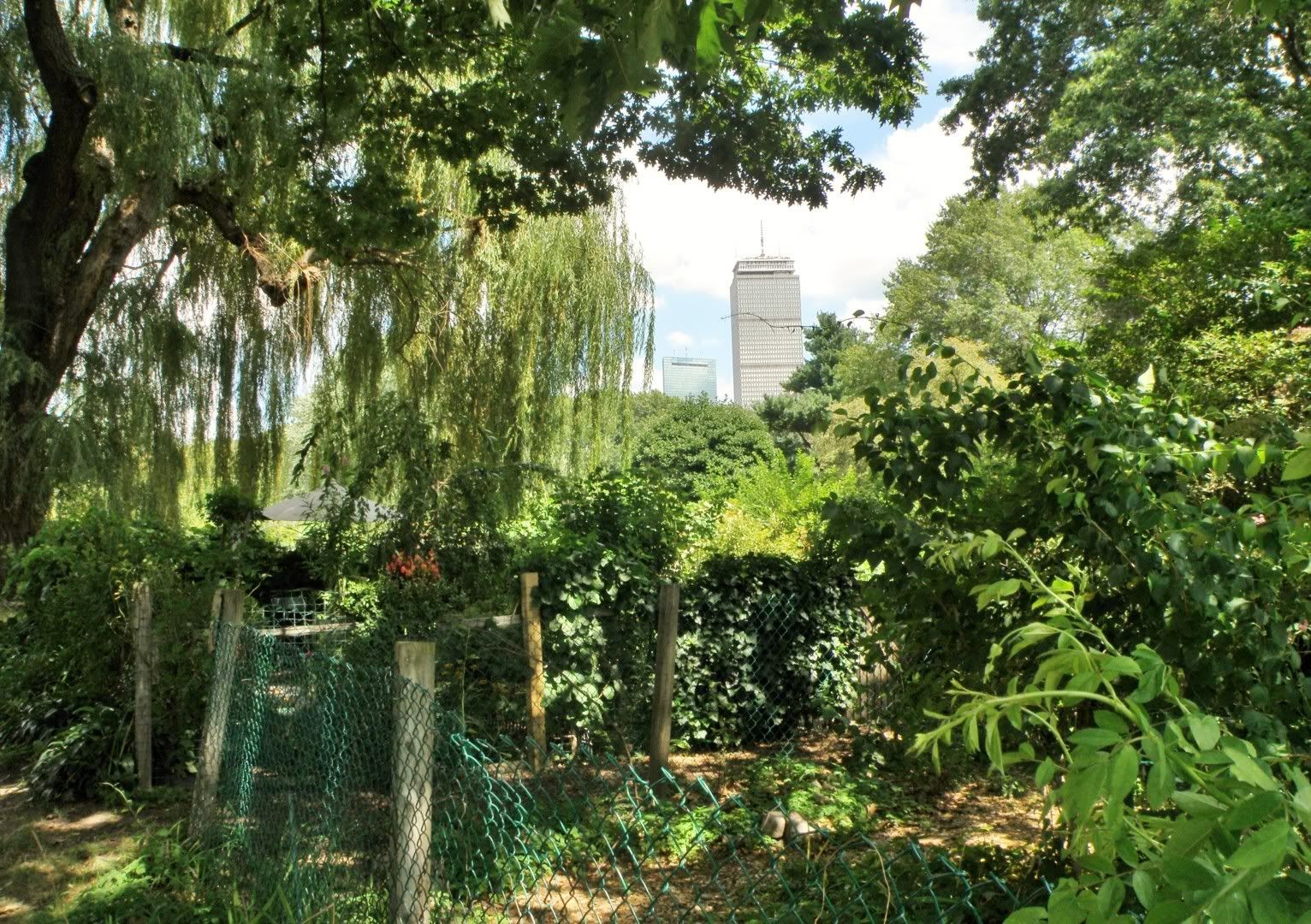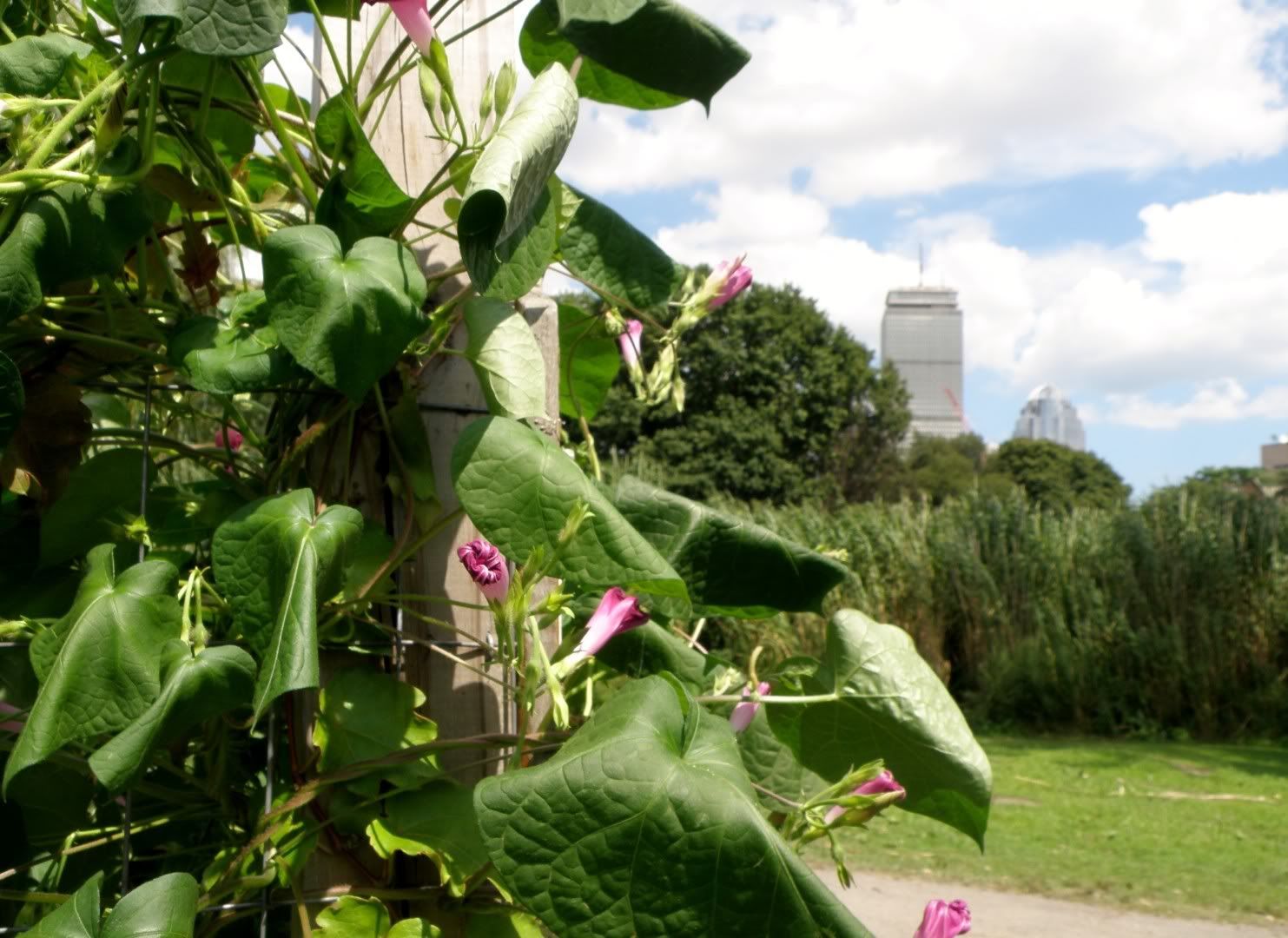 Some of the plots are still used as vegetable gardens. In fact, last weekend, a old Italian gentleman was harvesting tomatoes when I happened by; he gave me these:
They're just ripening now; I had one on my lunch salad today. :)
But many of the plots are just for flowers. Still others are done as elaborate sitting spaces, meditative spots, and mini-sculpture gardens.Take a look: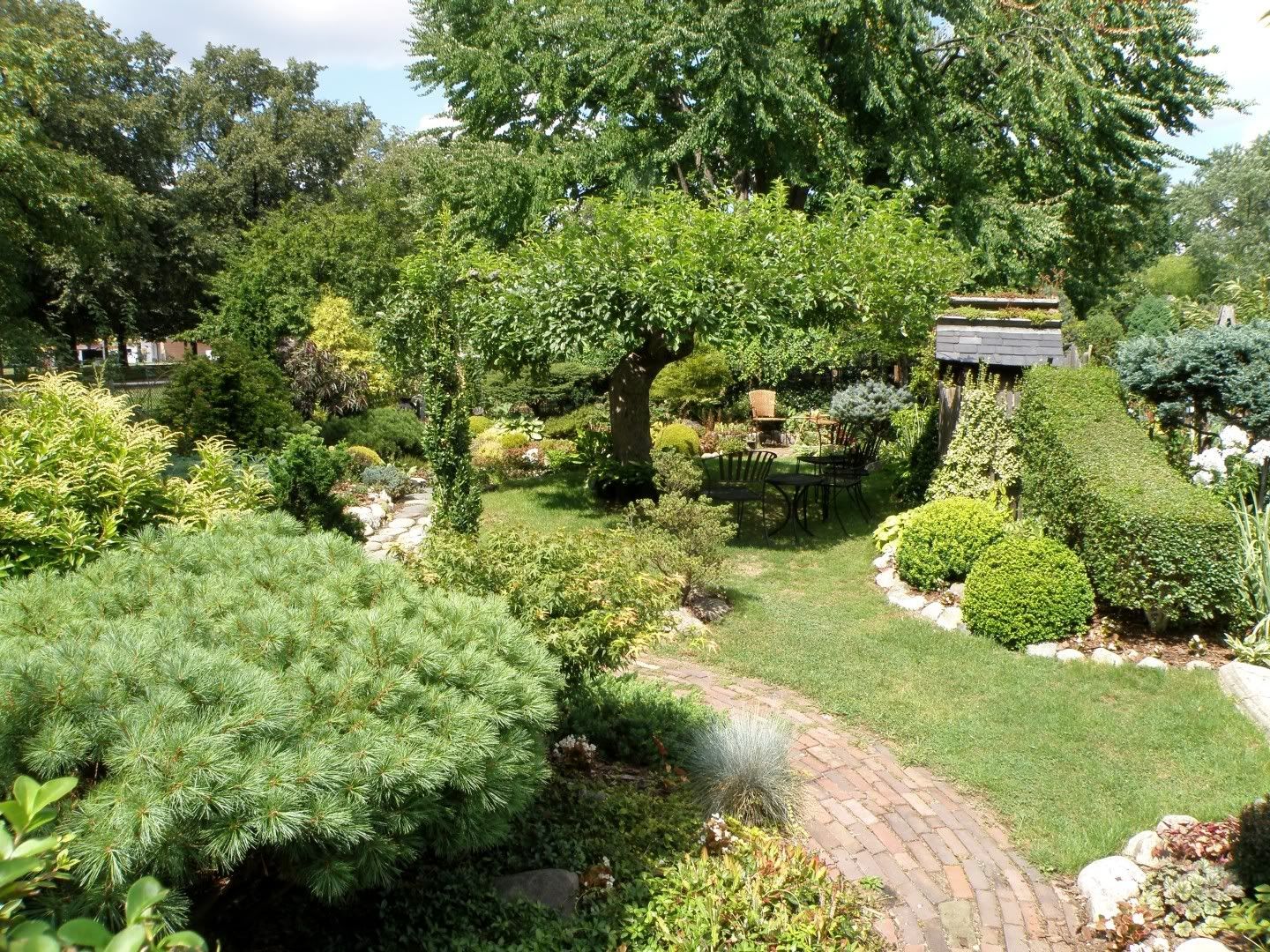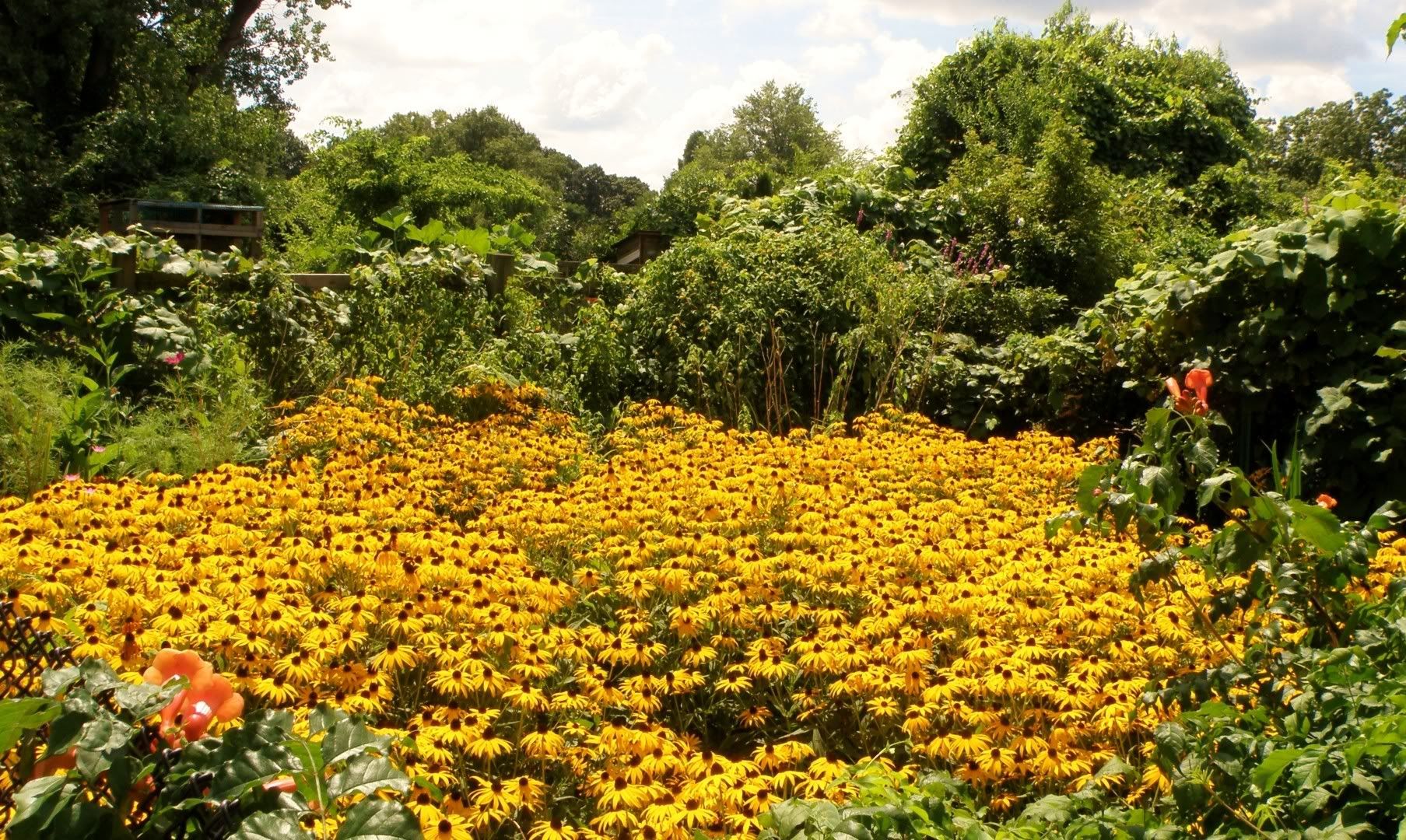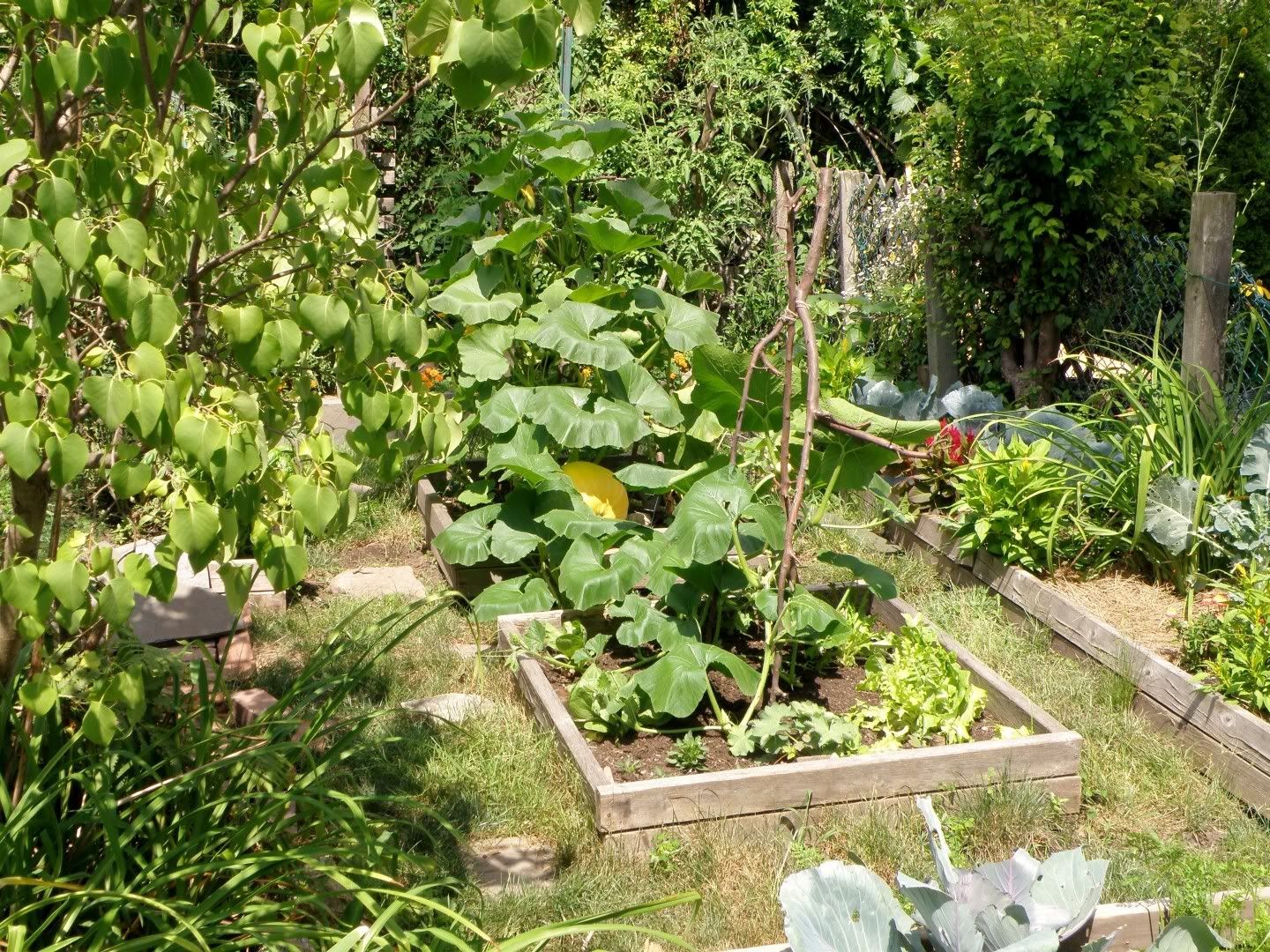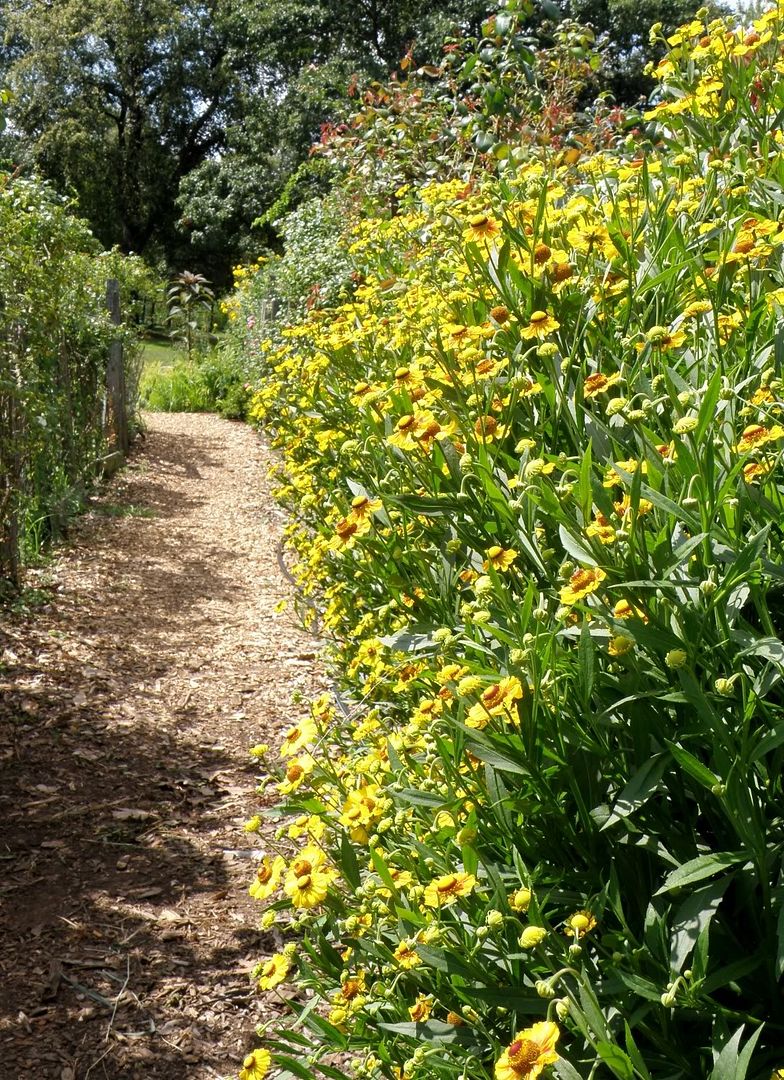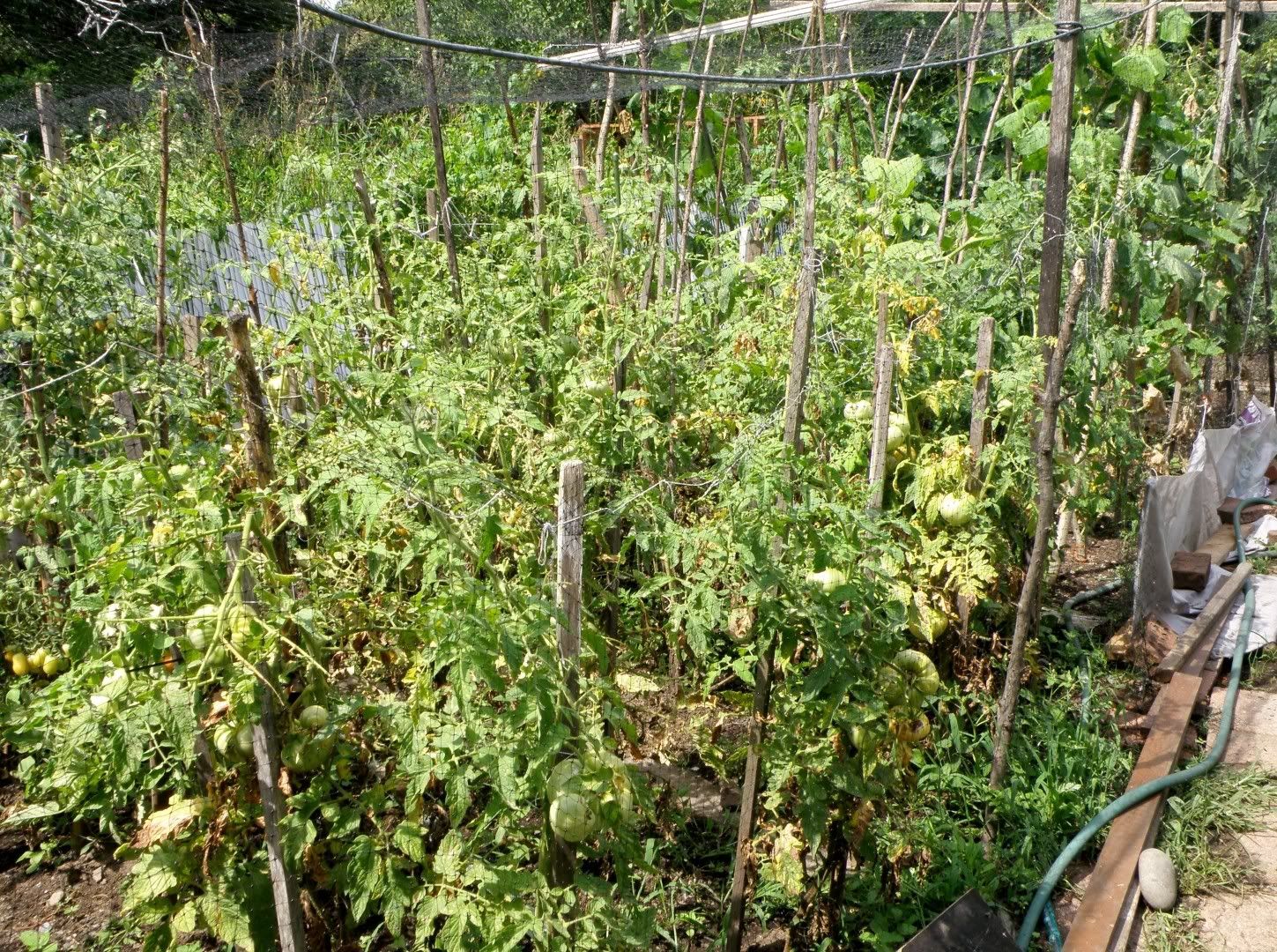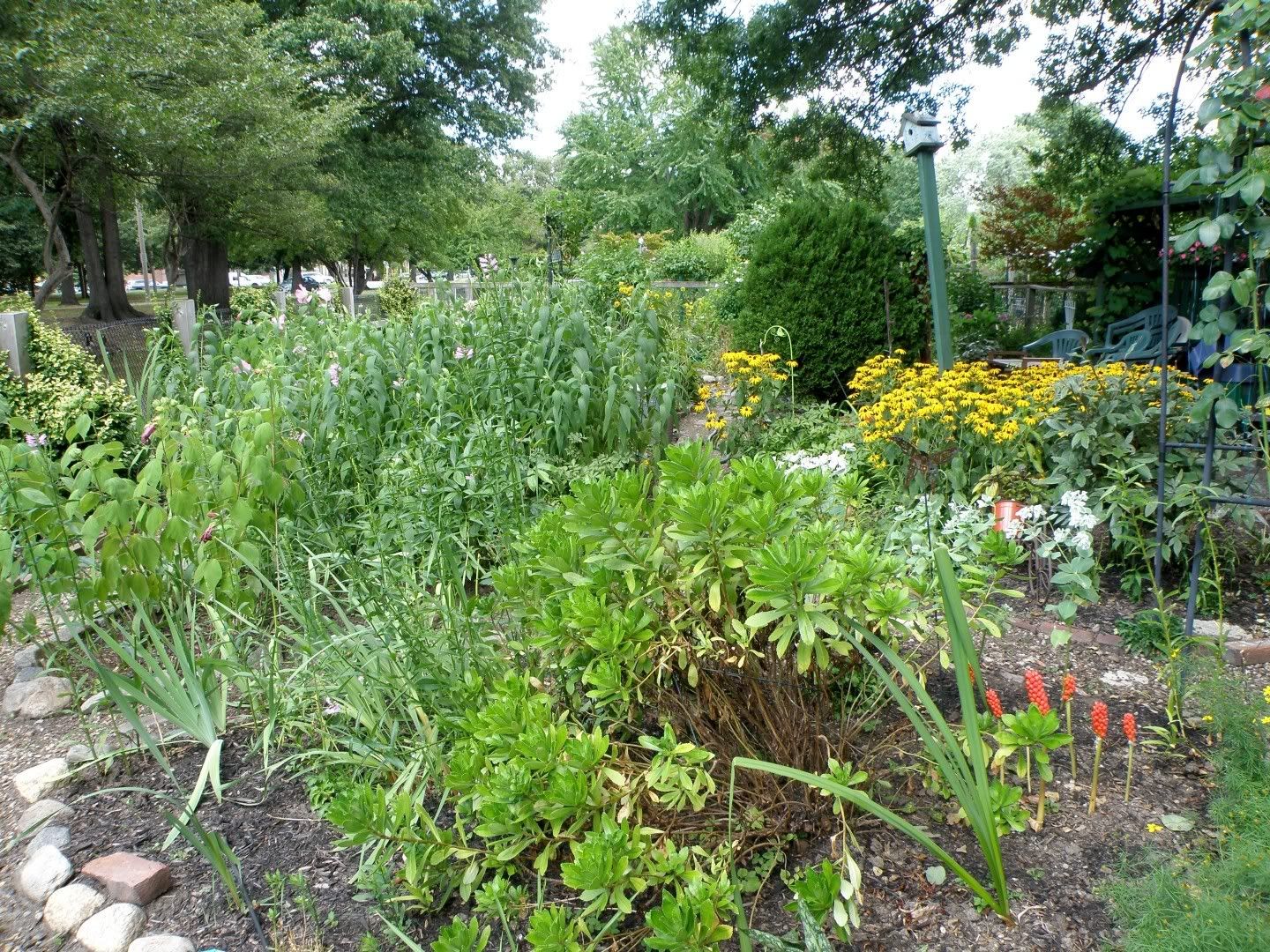 There are special elevated planters for use by wheelchair-bound gardeners: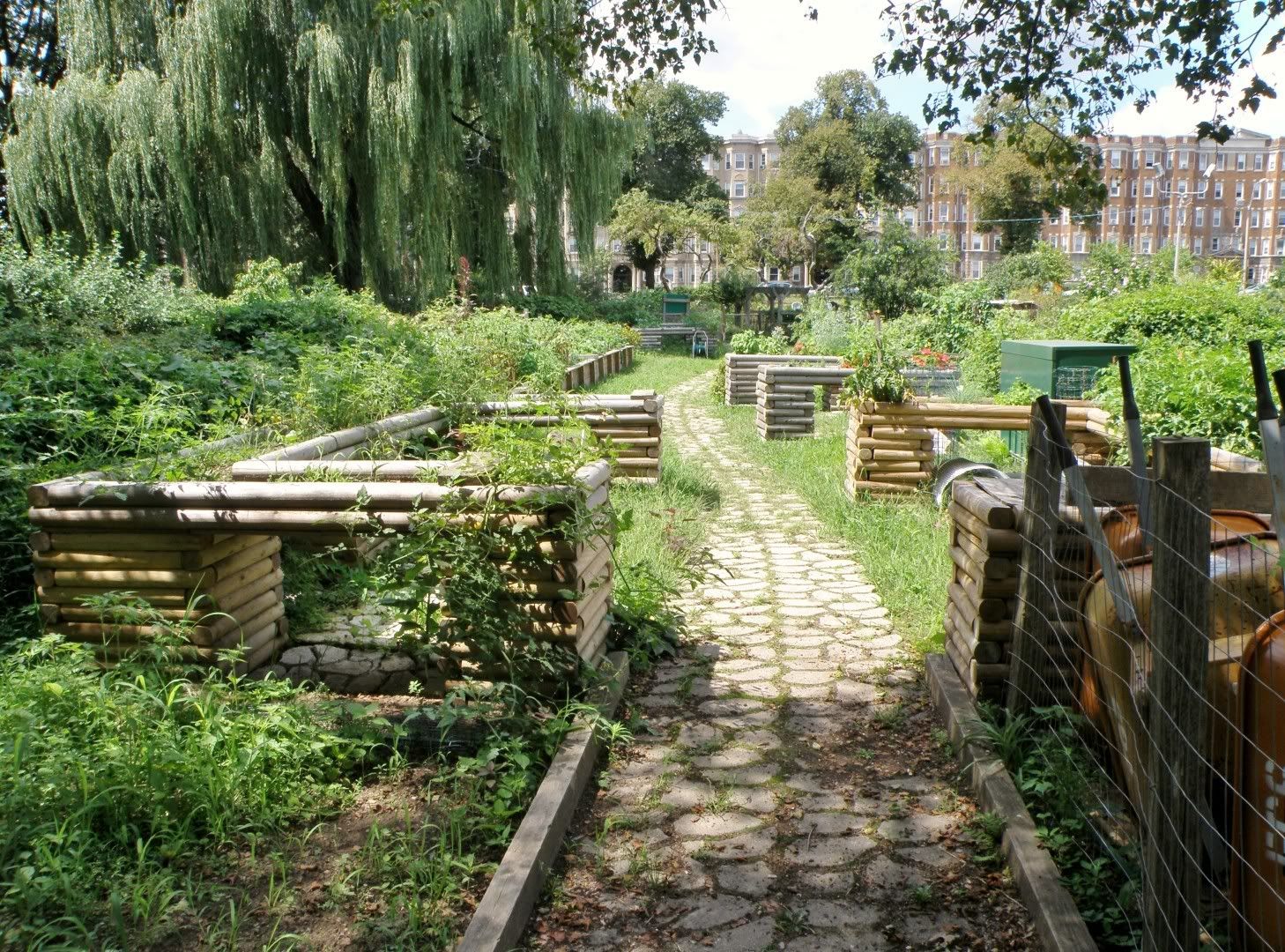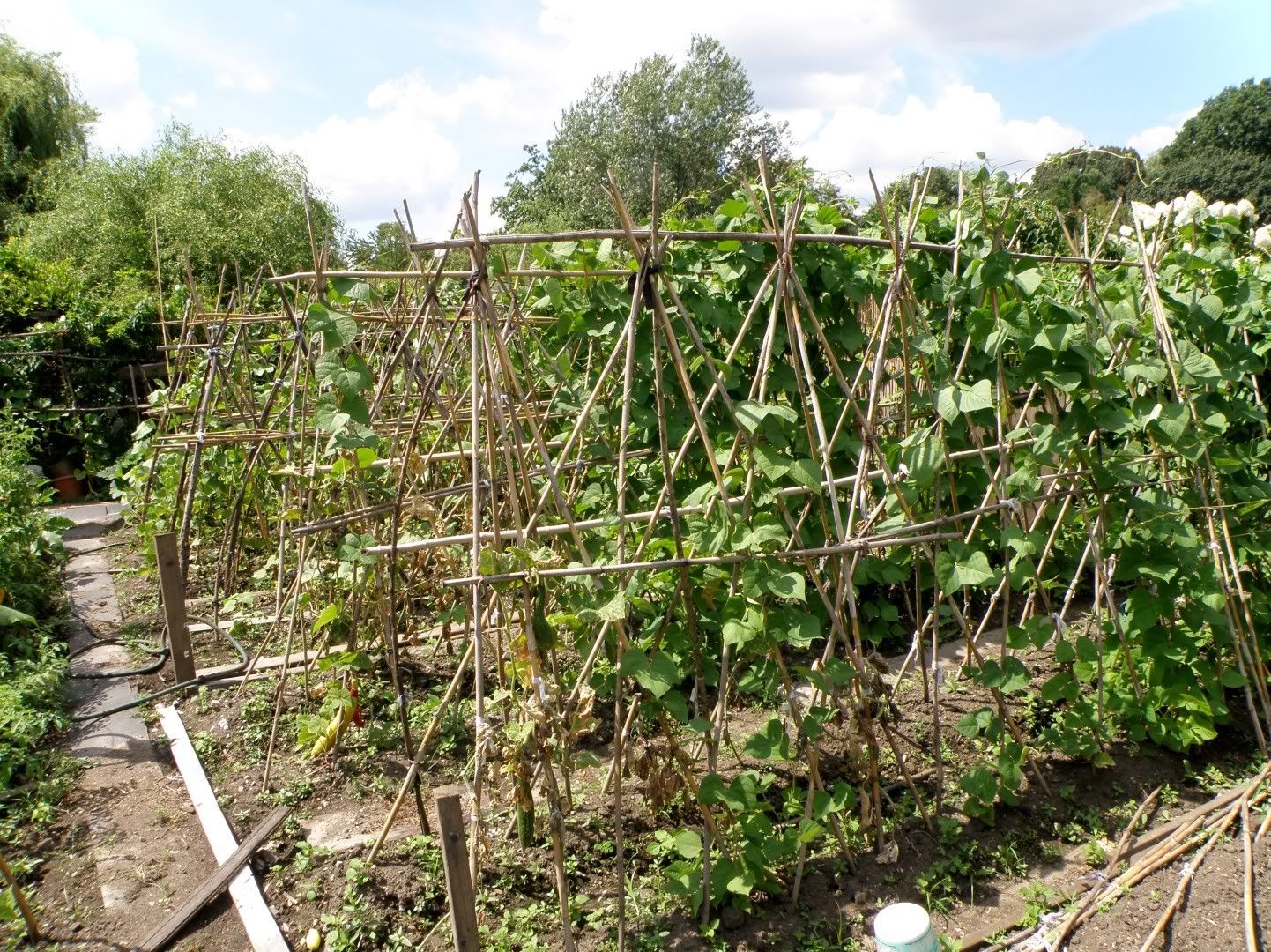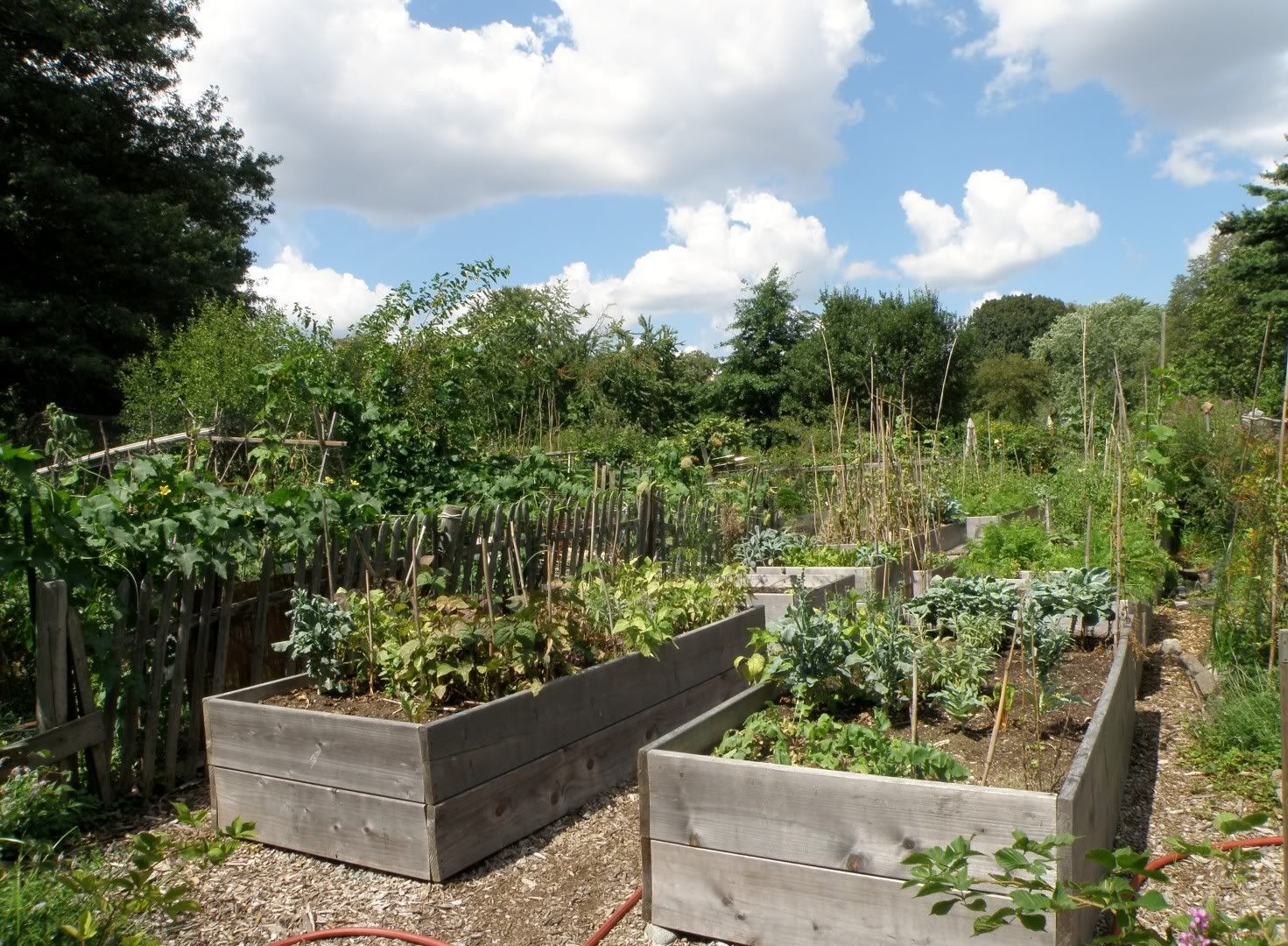 The plots are jointly maintained by the
Fenway Garden Society
(which charges a modest fee for annual rental of the plots) and the City of Boston. There's irrigation water supplied in hoses buried in the walkways between the plots.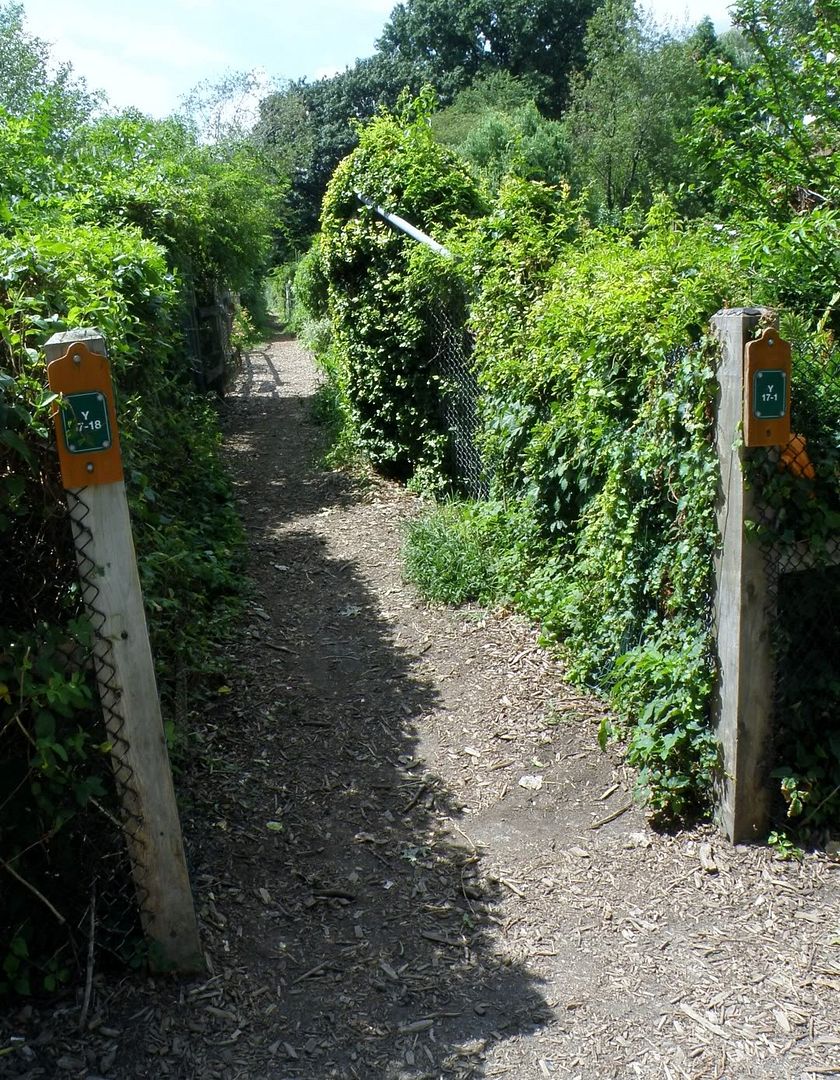 But mostly, the gardeners manage the place on their own.They even have an on-site apiary to help with pollination. You can see 5 hives in this photo: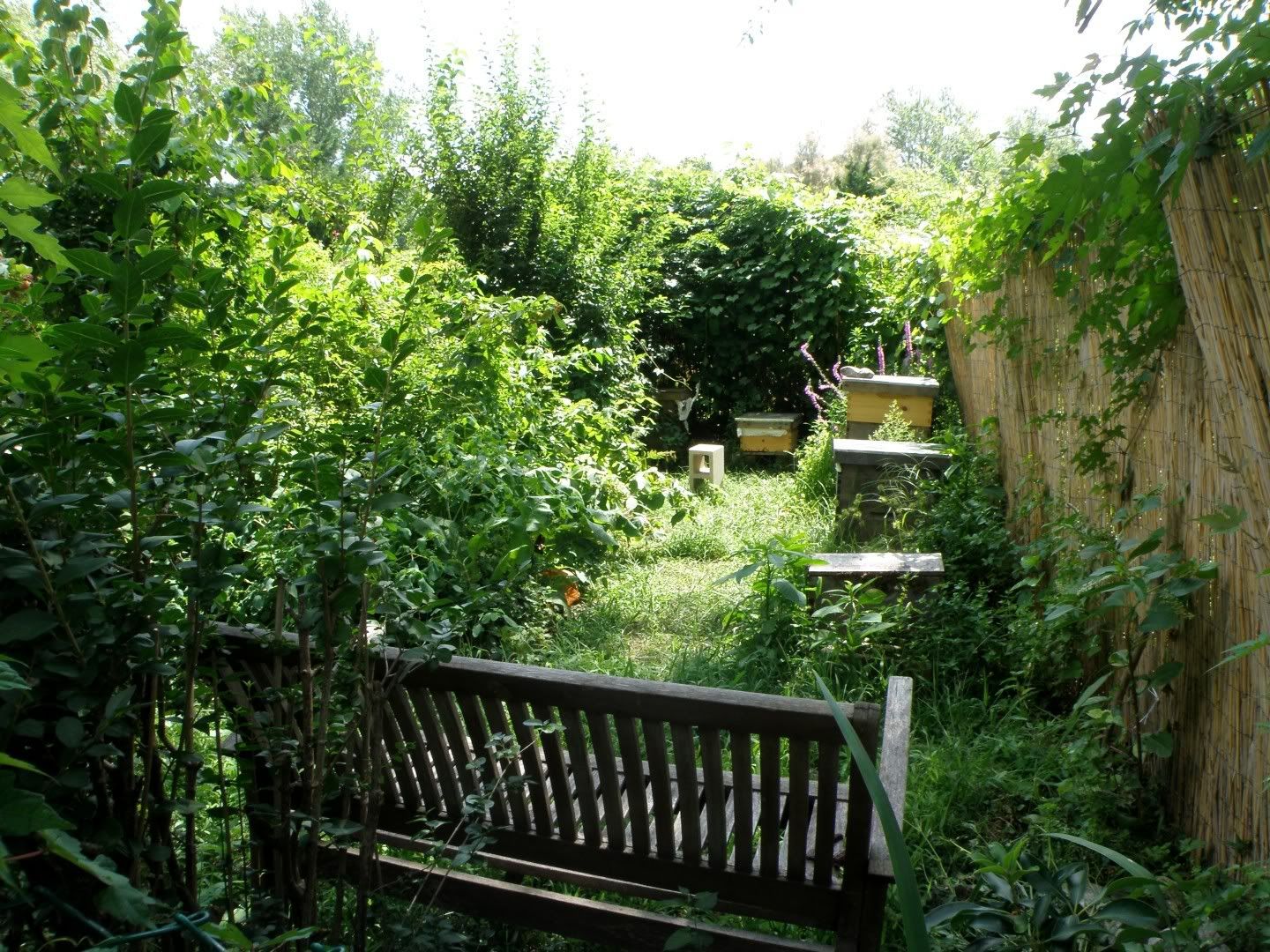 I love this next shot. I tried to photograph the bees; I was shooting from sun into shadow, and used a 1/80 second exposure, but the bees were faster, creating these weird cylindrical multiwing insect illusions:
There are 2-3 wings shown on the elongated bee images. If you do the math, that means the bees were flying at about 200 wingbeats per second. Fast little suckers. :)
Several plots have little solar-powered fountains.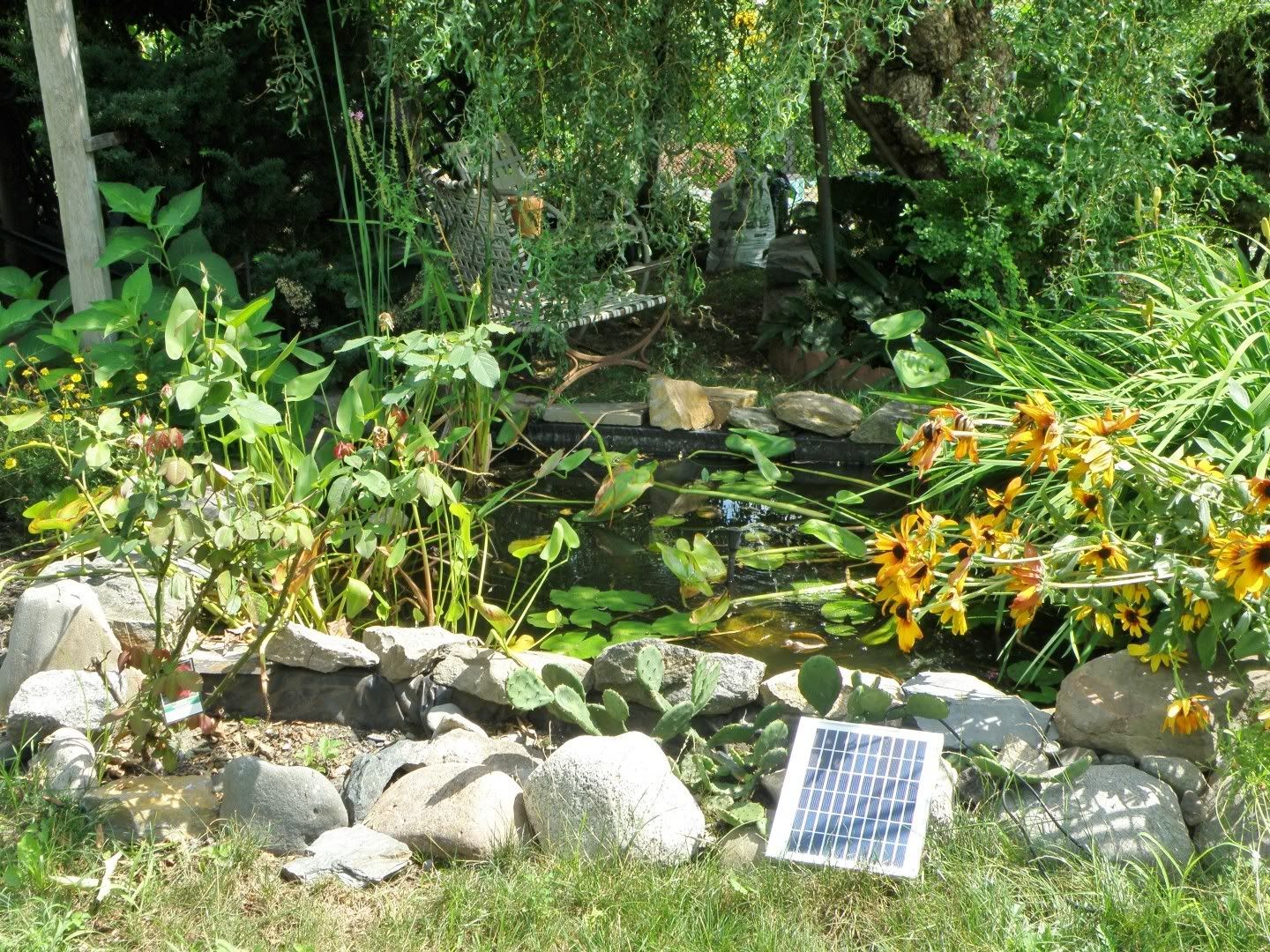 A few of the plots are overgrown and wild, but most are well-maintained and/or funky, like this hippie-esque plot.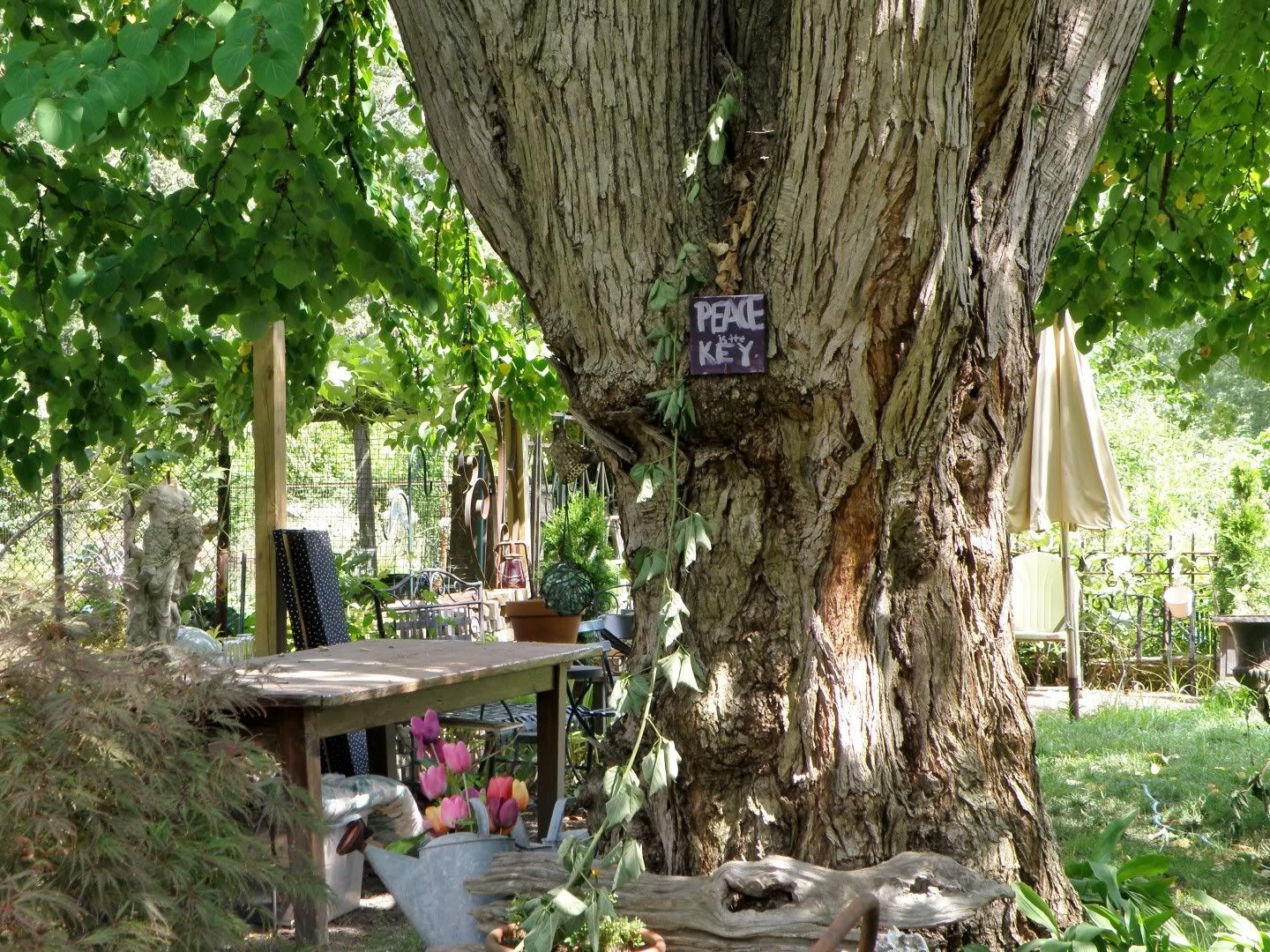 It's a great spot!
More info:
http://www.fenwayvictorygardens.com/
Photobucket album:
http://s225.photobucket.com/albums/dd54/flanga_bucket/Boston%20Fenway%20Victory%20Gardens/?start=all