I'm falling way behind in my posts but for a good reason --- there's tons of stuff to do here, and I'm cramming in as much as possible. :)
This week saw the last of the Summer series of "Concerts in the Courtyard" at the Boston Public Library.
It was another gorgeous day.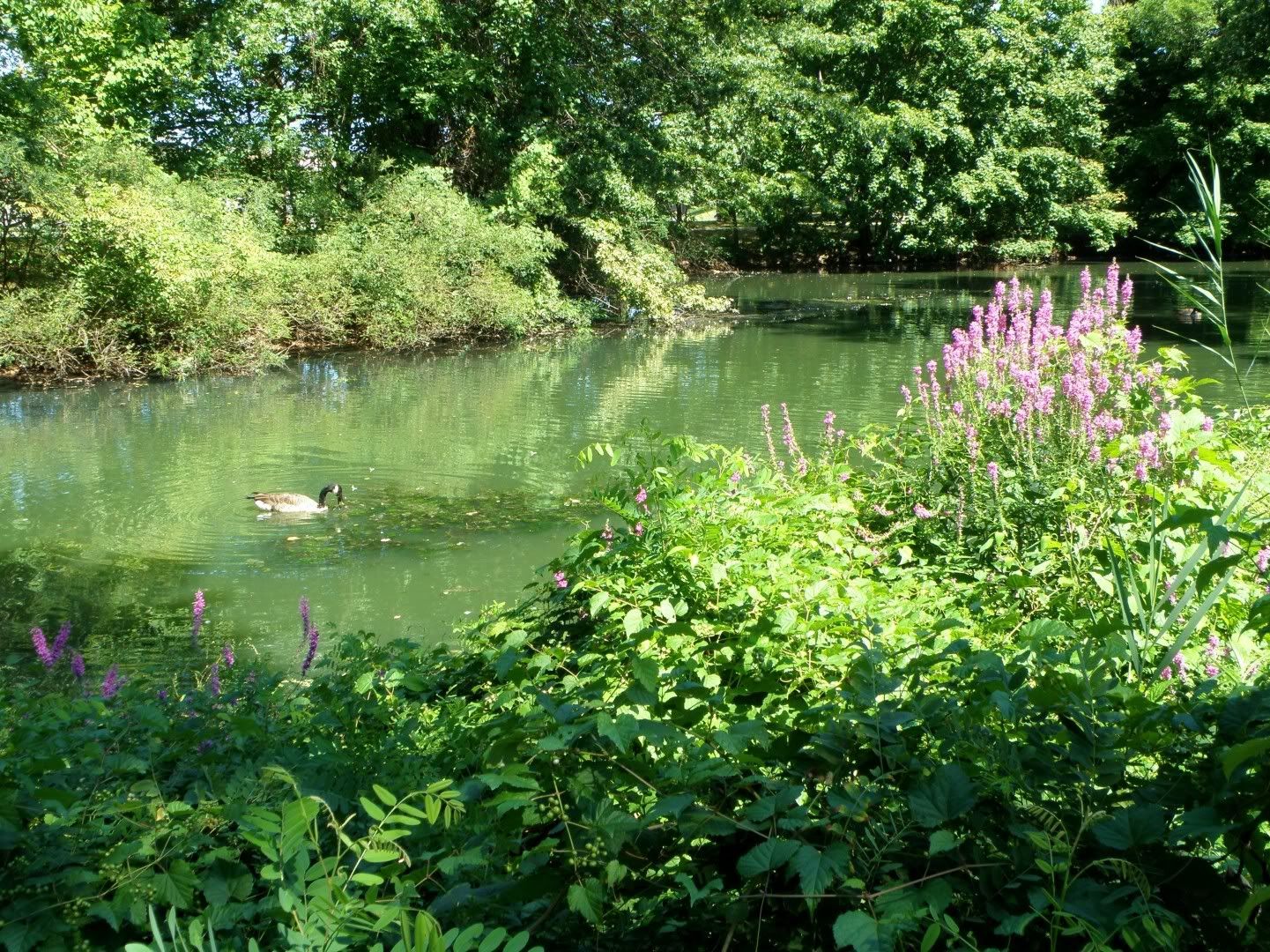 The Courtyard was as attractive as before.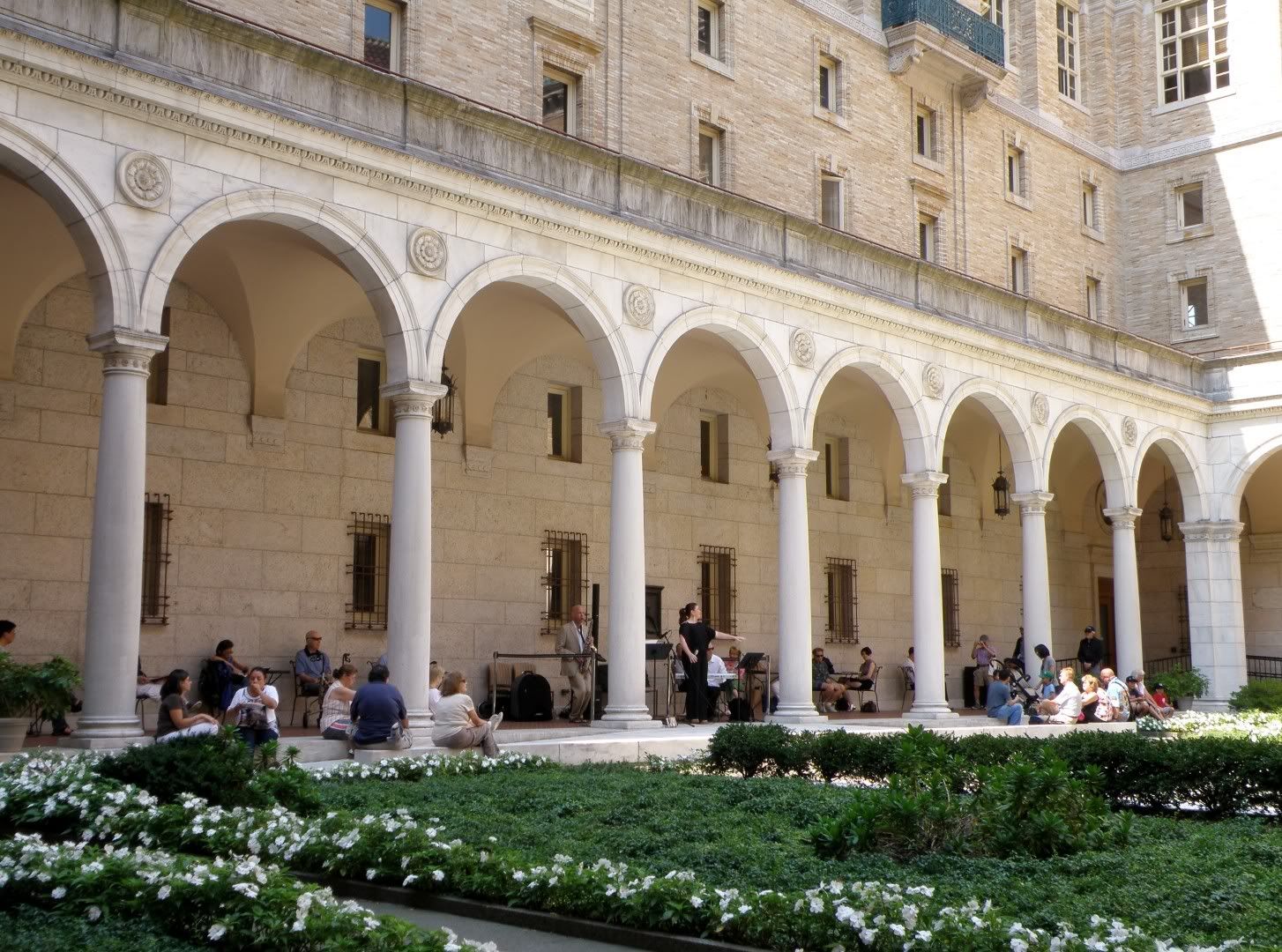 I sat on the shady side, so my view was very similar to the last time (
http://tinyurl.com/chemxow
), but with a few different architectural details visible.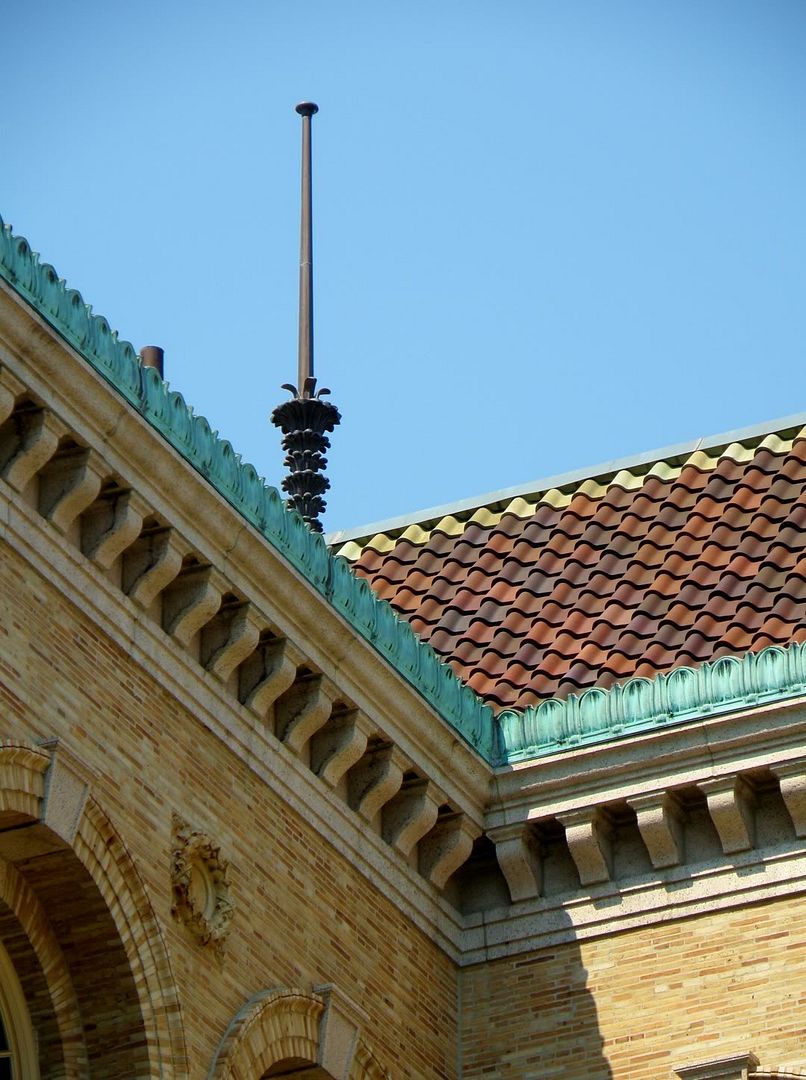 The performance was by the "Jazz Time Machine," a talk/performance by April Hall (vocals), Tom Hall (sax), and Joe "Sonny" Barbato (keyboard). They trace the history of jazz from its origins in New Orleans through blues, swing, big band, bebop, R&B, jump, rock, bossa nova, and improvised modern jazz. (There were probably some others, too; I was focused on listening, not so much note-taking.)
In some cases, they'd take the same song and show how it evolved over time, modified by different, then-prevailing influences.
In other cases, they'd do different songs, each selected to illustrate a musical approach or style of a given time.
April Hall did most of the narration and all of the singing. She has a big voice, and was excellent.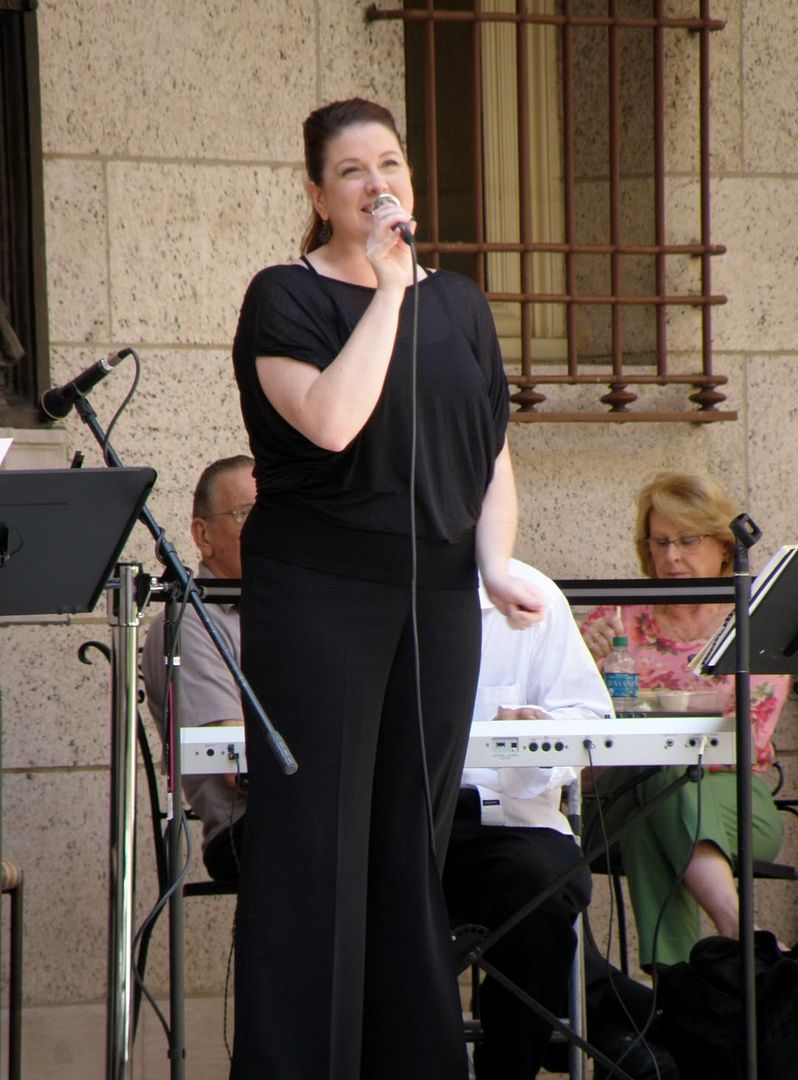 Sonny Barbato played piano.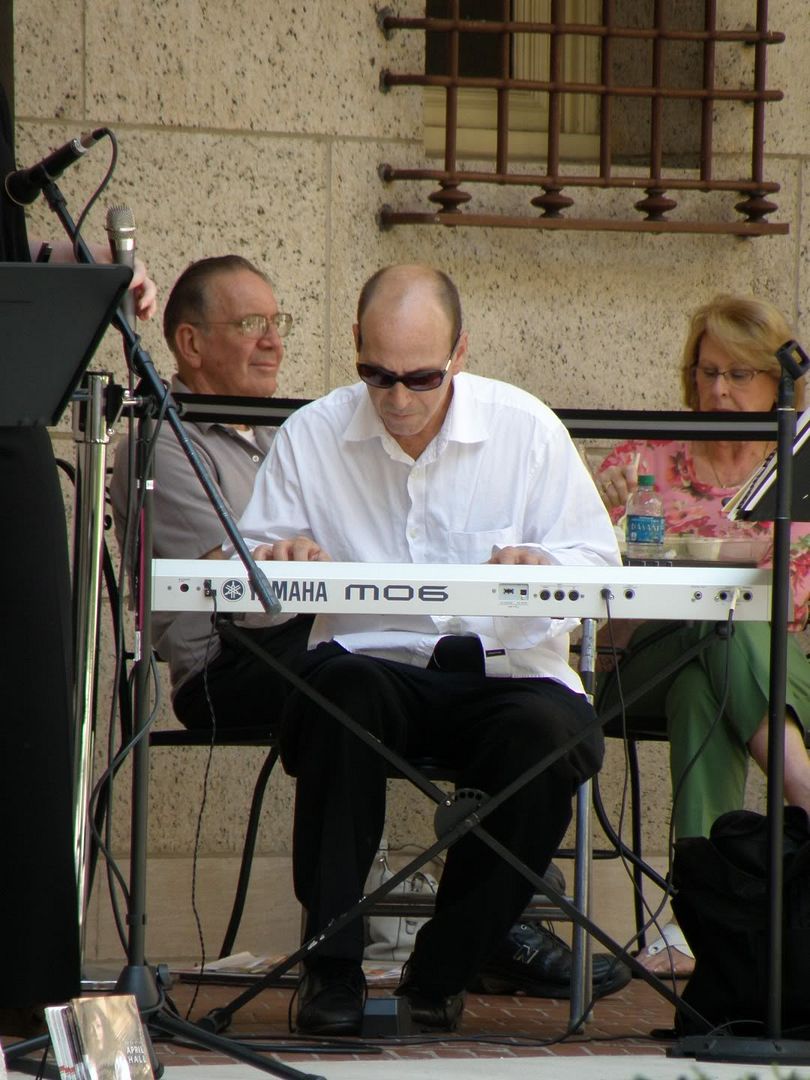 Tom Hall played sax, and clearly loved playing --- let let the music inhabit him. Here, he's striking a Kokopelli pose.
He was a charismatic, energetic performer, and thoroughly engaged the crowd.
He's quite a guy: a professor at Brandeis, the author of "Free Improvisation: A Practical Guide," and he runs the site ImprovLive 365 (
http://www.improvlive365.com/
), "dedicated to exploring, documenting, and sharing the improvisational, spontaneous creativity of life, through public performances, community based educational programs, and a daily web series."
It was a great event, and I'm sorry the season is over. But there's always next summer. :)