Raytheon put on a spectacular tweetup yesterday, in celebration of Veterans Day. (Thanks, #Raytheon team!)
Raytheon hosted a couple hundred people at a #Patriot's game. Most of the attendees were vets and their families, About 10% of the crowd was social networkers, like me. Tweetup participants were from Arizona, California, Connecticut, Maryland, Massachusetts, New Hampshire, New Jersey, Ohio, Rhode Island, and Texas.
I'll post most of the photos chronologically, but let me start with one from the middle --- the part of the event I liked the most.
Raytheon had a packing station set up where anyone who wanted to could pack a box of goodies to be sent overseas to randomly selected active-duty military personnel. Raytheon generously provided everything --- the boxes, the goodies, the shipping, the note paper with which to include a personal message. The attendees provided the small amount of labor needed to actually select the goodies (each box was uniquely packed) and to physically pack the boxes.
The goodies included just-for-fun snacks; some healthy snacks and comfort foods; and desert necessities such as lip balm and toilet paper.
Here, I'm just getting started with my box:
I bet it weighed 15lb/7kg when I was done.
OK, here's the rest of the pix, chronologically:
I was picked up in downtown Boston, and we rode to Foxboro in a chartered bus. Note the bowed-heads of the passengers --- the classic posture of the constant Twitter-er.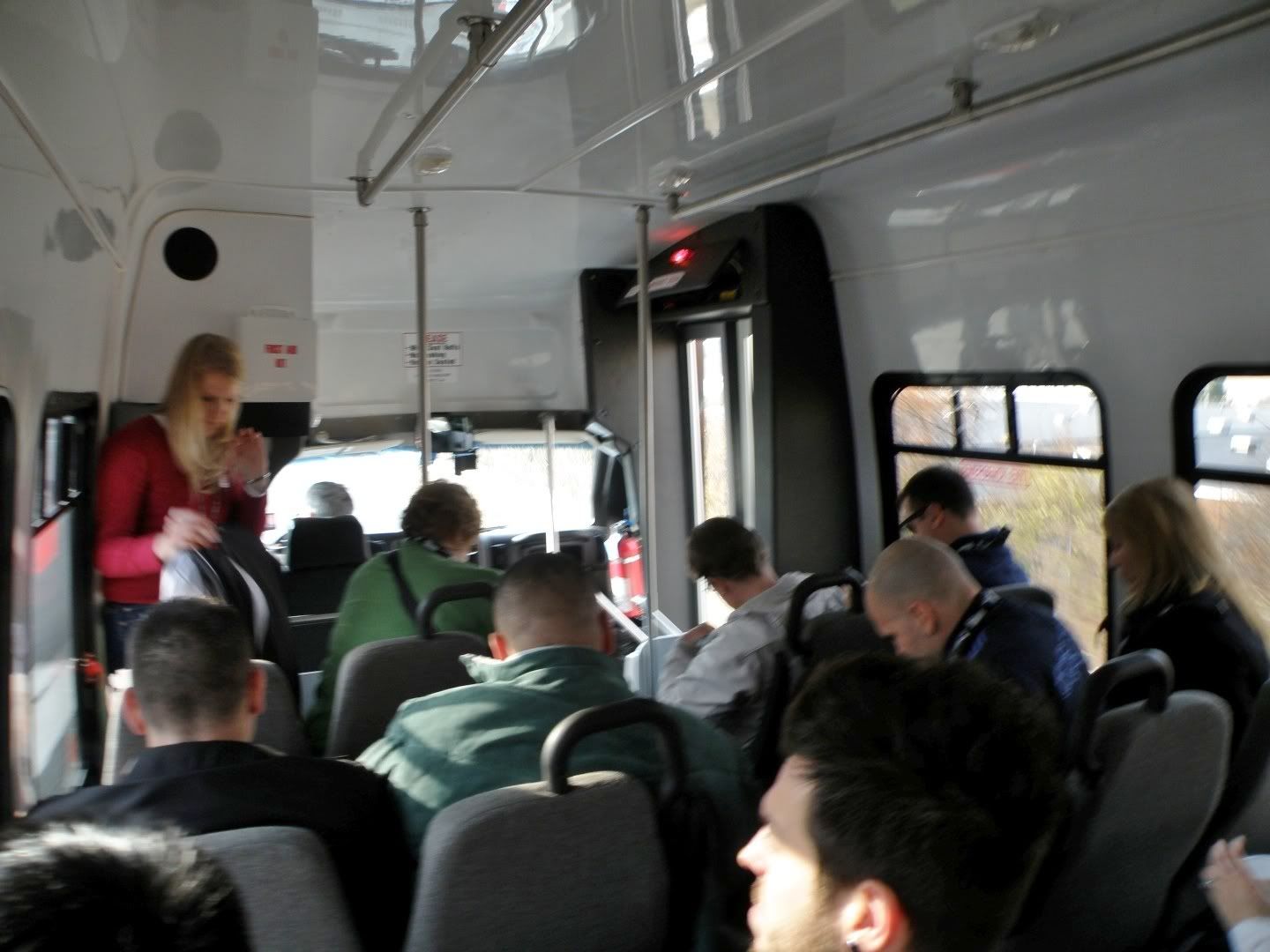 Some were more prepped for the game than others, including Bill Ford, who actually is in the NFL hall of fame as one of the Patriot's "Fans of the Year" from a few years back. It's easy to see why.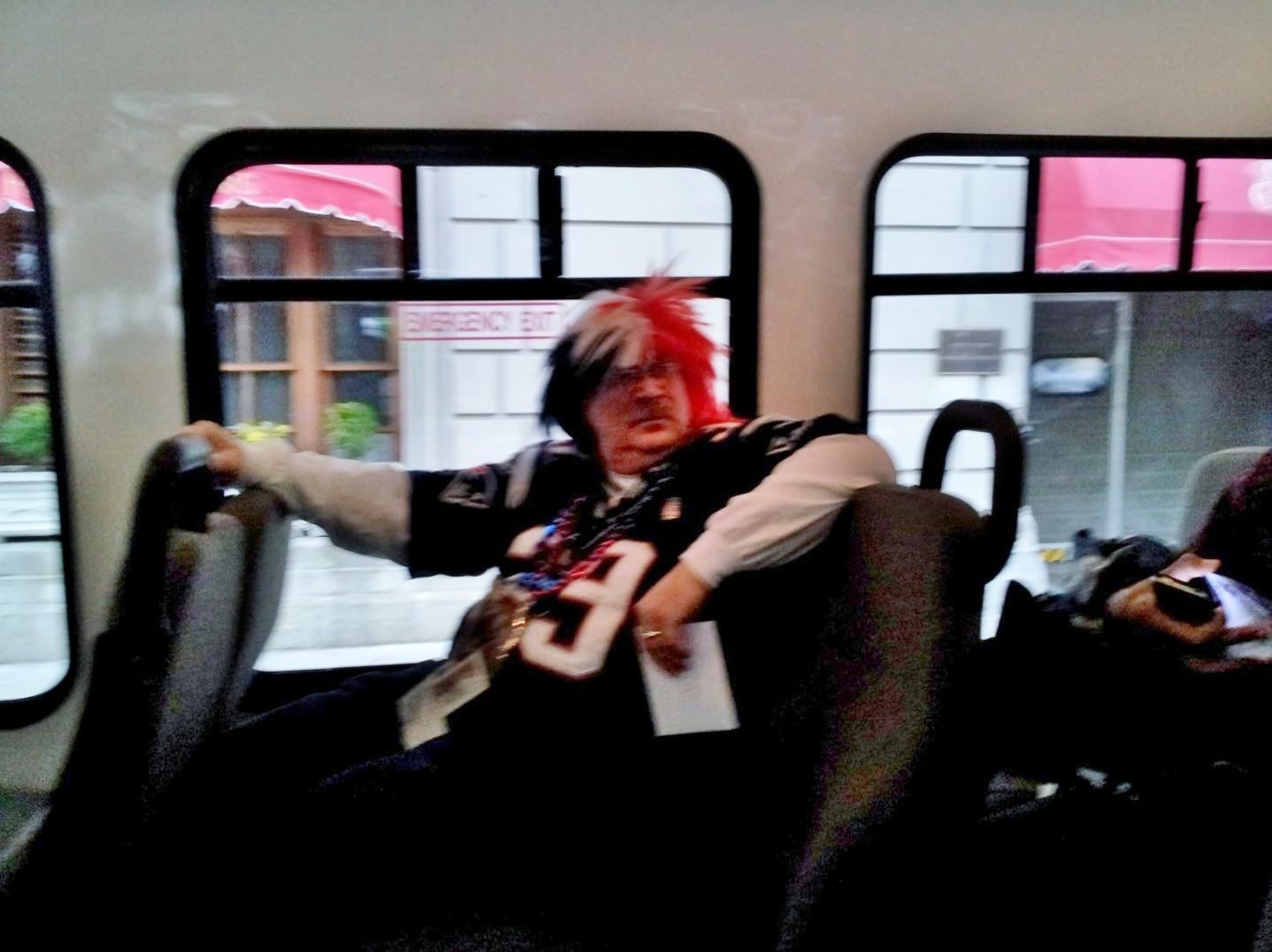 We arrived more than 3 hours before game time, but the place was already starting to fill, and local traffic was already stop-and-go. Here, we've parked the bus and are walking to the field.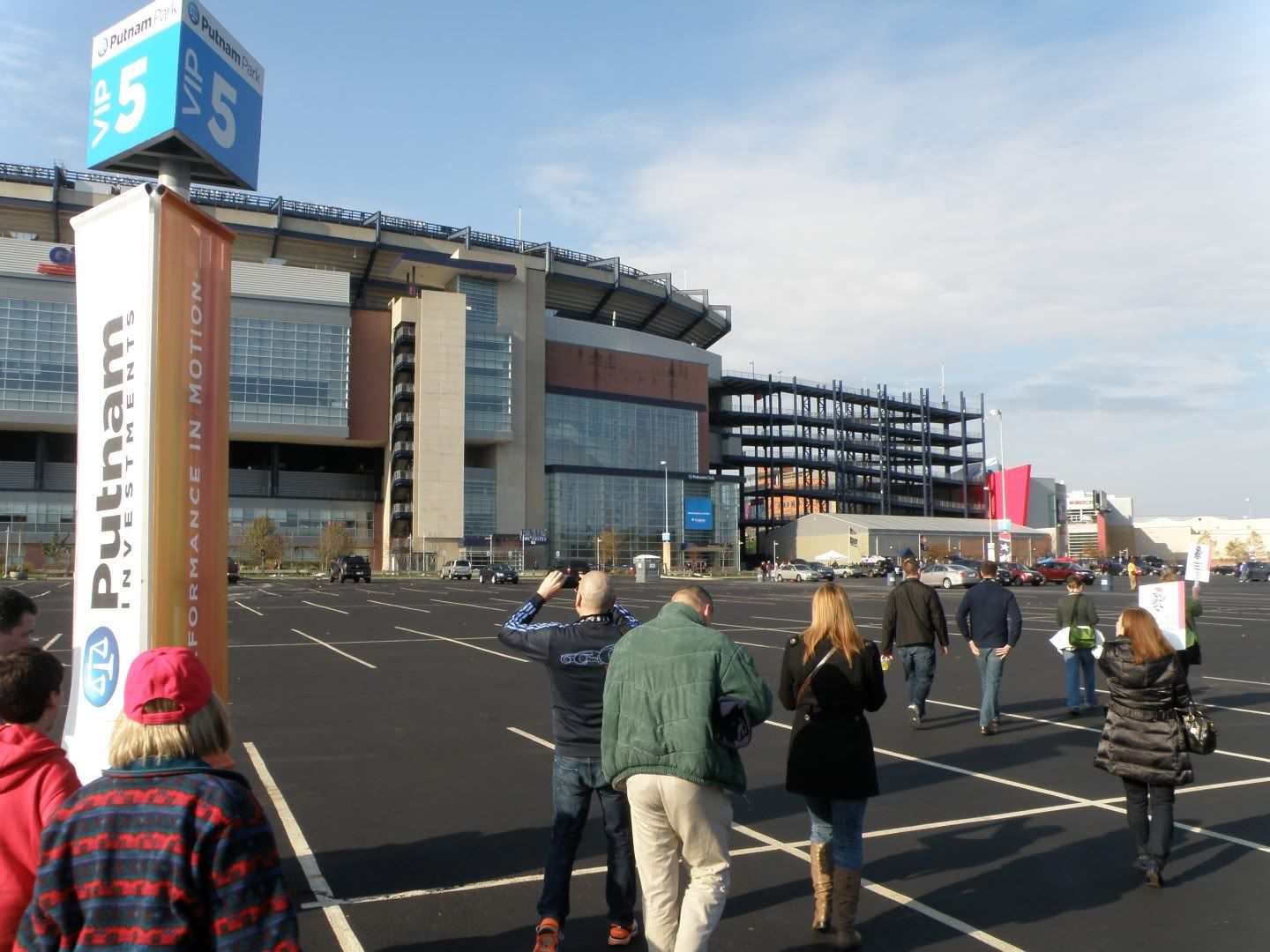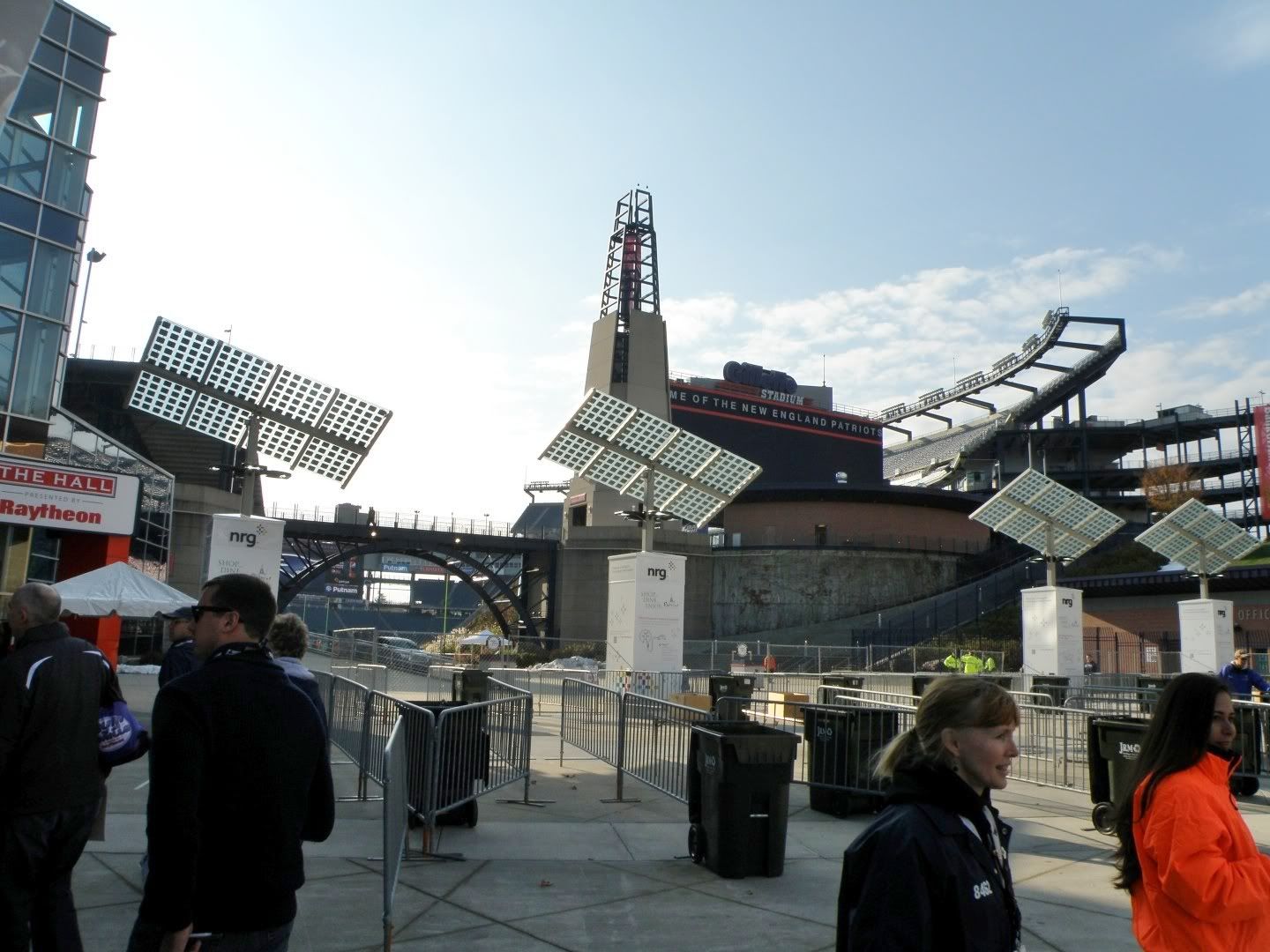 And when I say "to the field," I mean it. One of the goodies we got was a pass to get on the playing field before game time.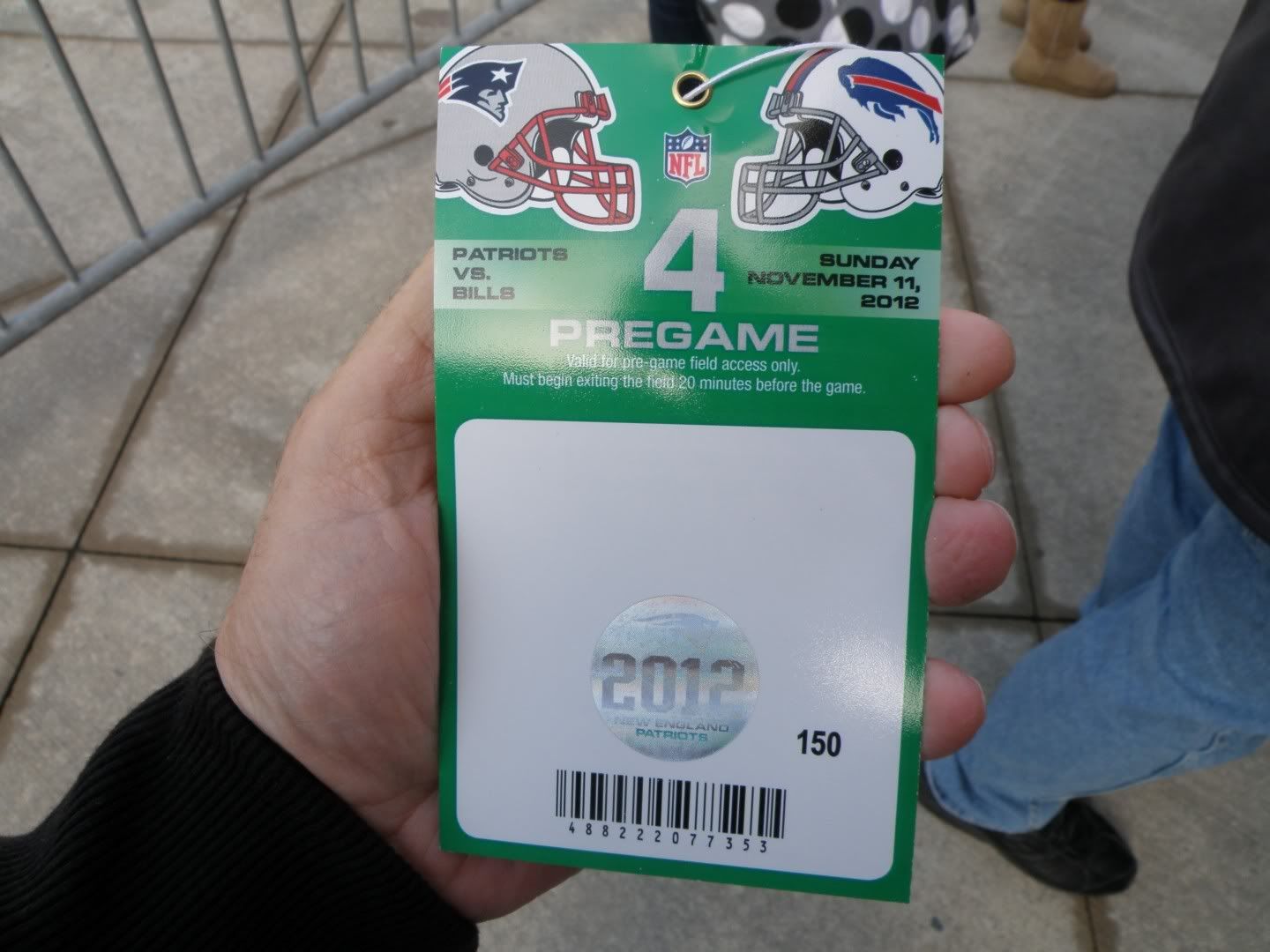 We started on the sidelines. A "Punt, Pass, and Kick" competition was going on, with local kids. One young boy, maybe 8 or 9, did poorly and was crying disconsolately in his father's arms. It was cute and rather heartwarming --- though not for the boy, at that moment.
When the competition was over, we took the field.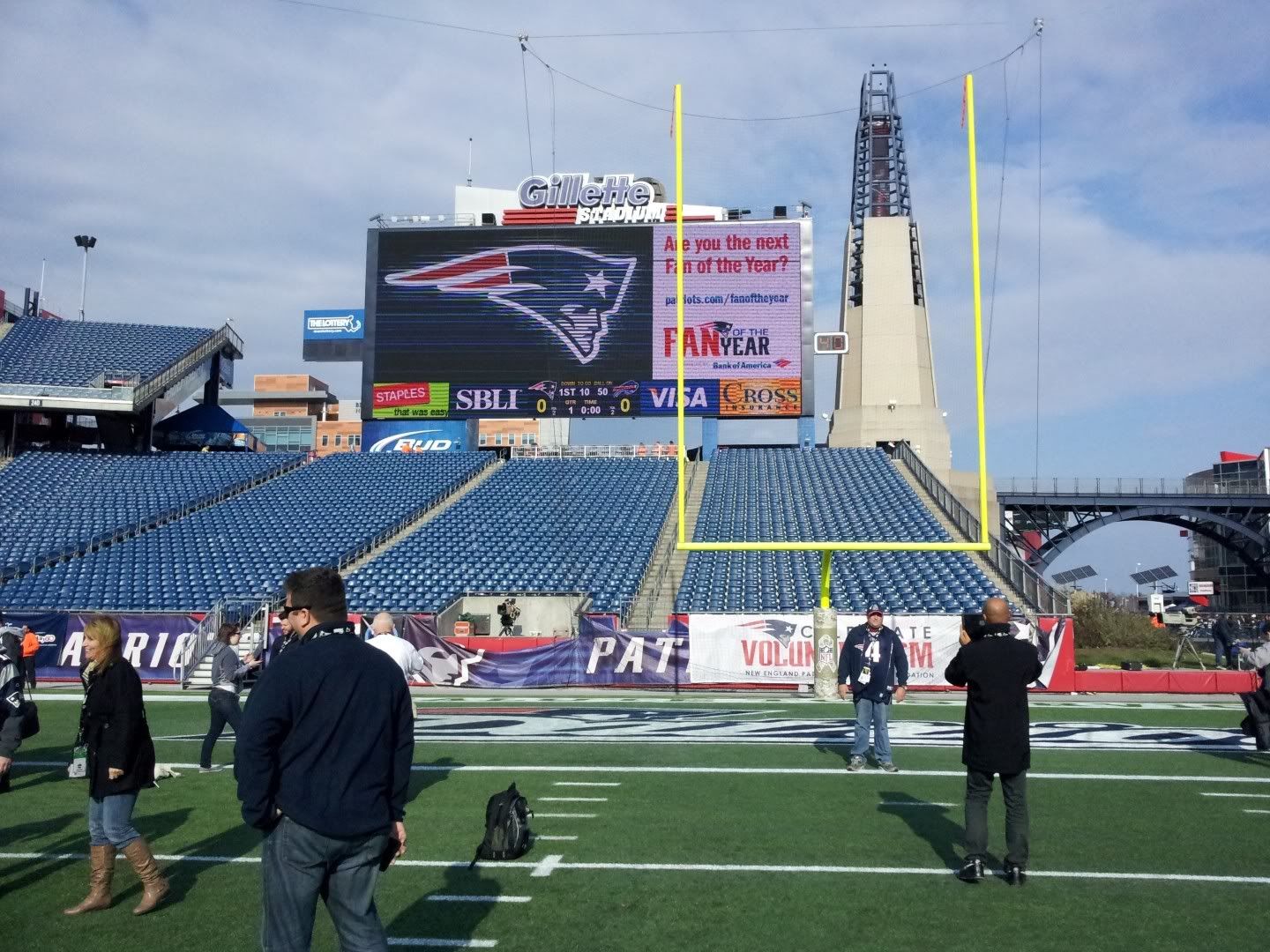 It was great to see the stadium from the player's perspective.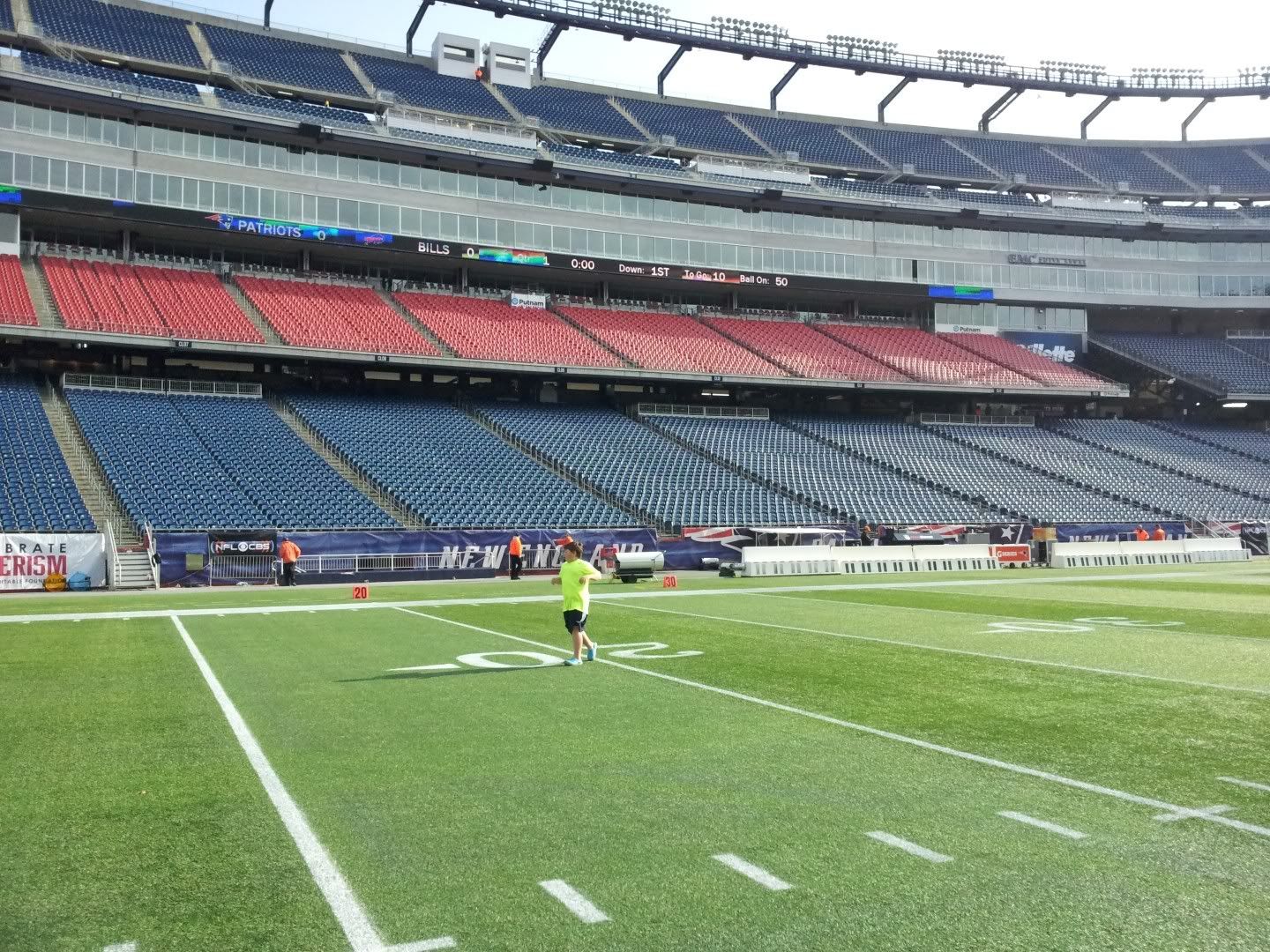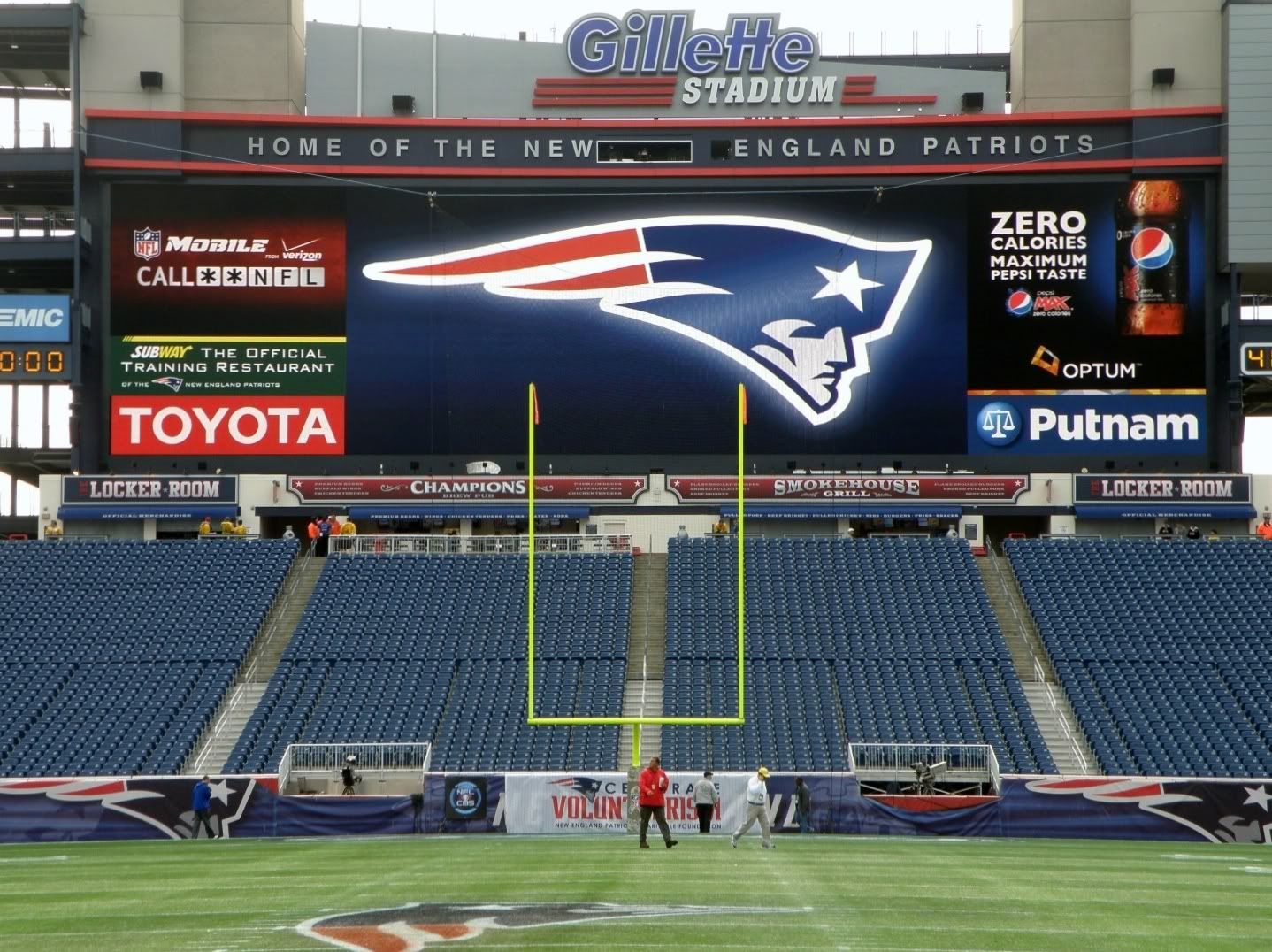 Oops, time to tweet...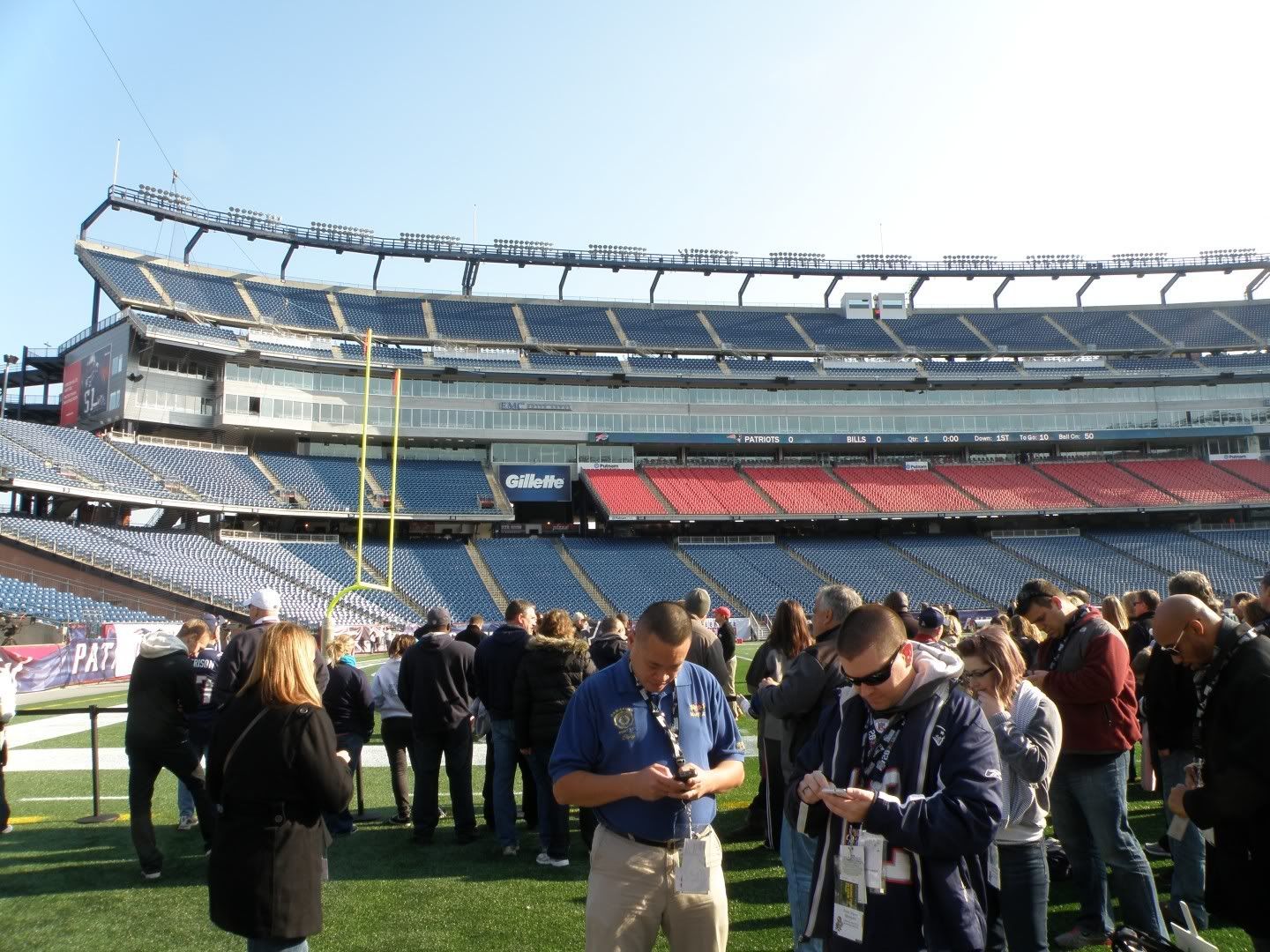 We then toured the Hall at Patriot Place, filled with memorabilia, including #SuperBowl trophies and rings.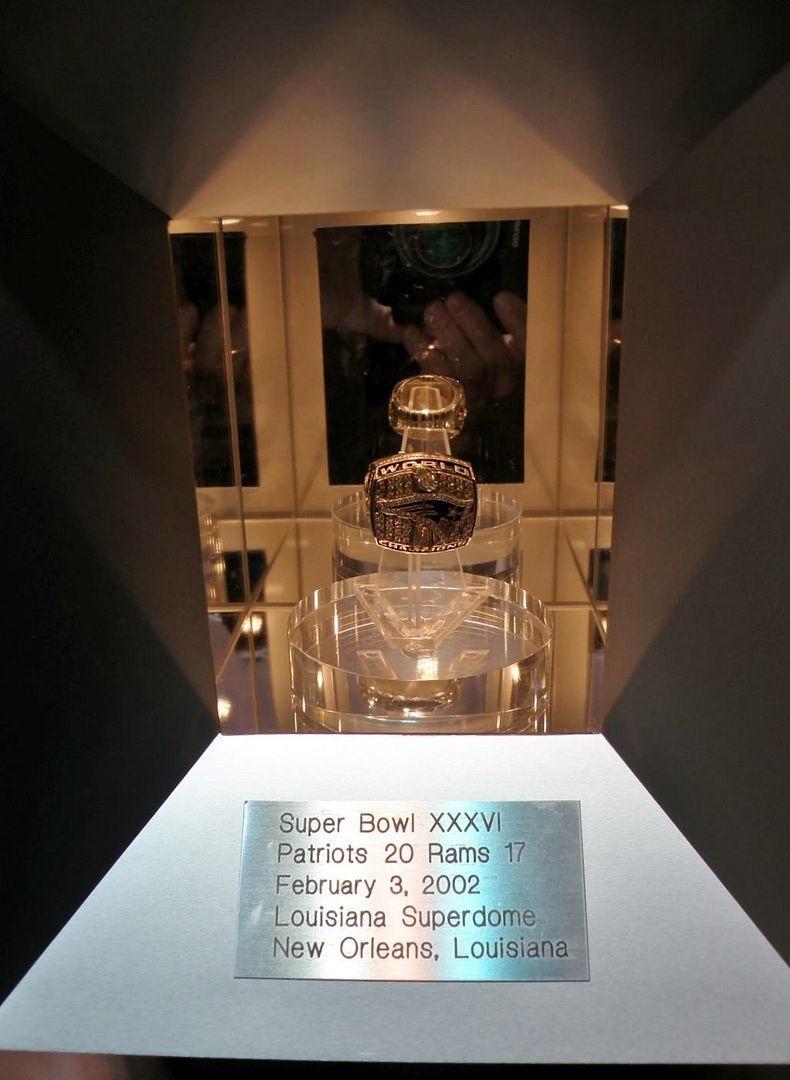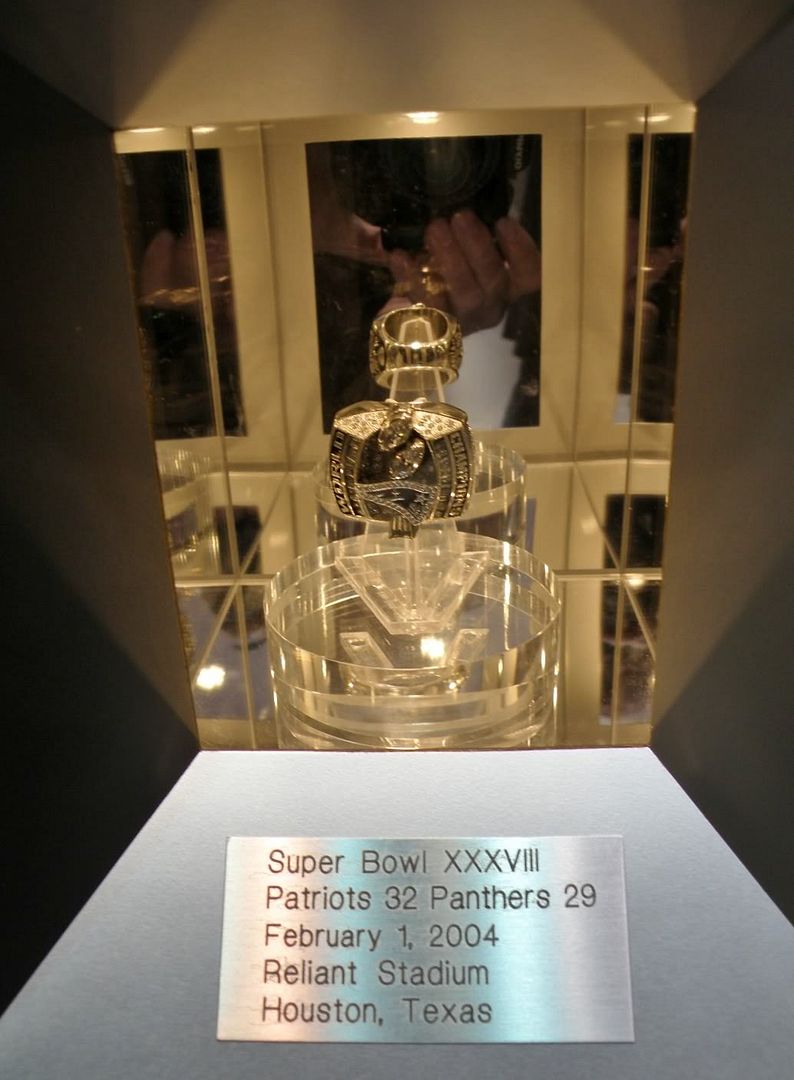 There are numerous walk-though and interactive displays.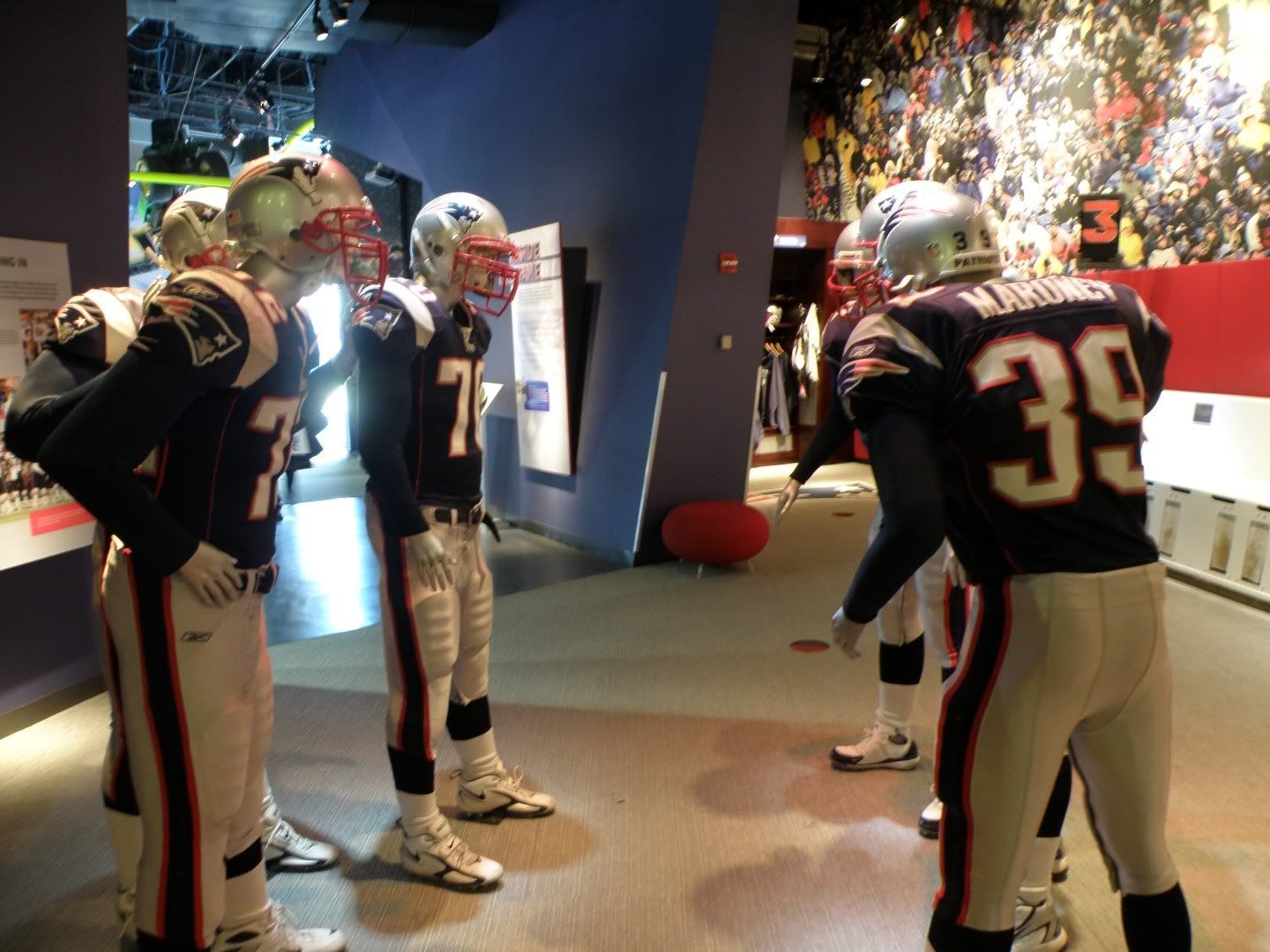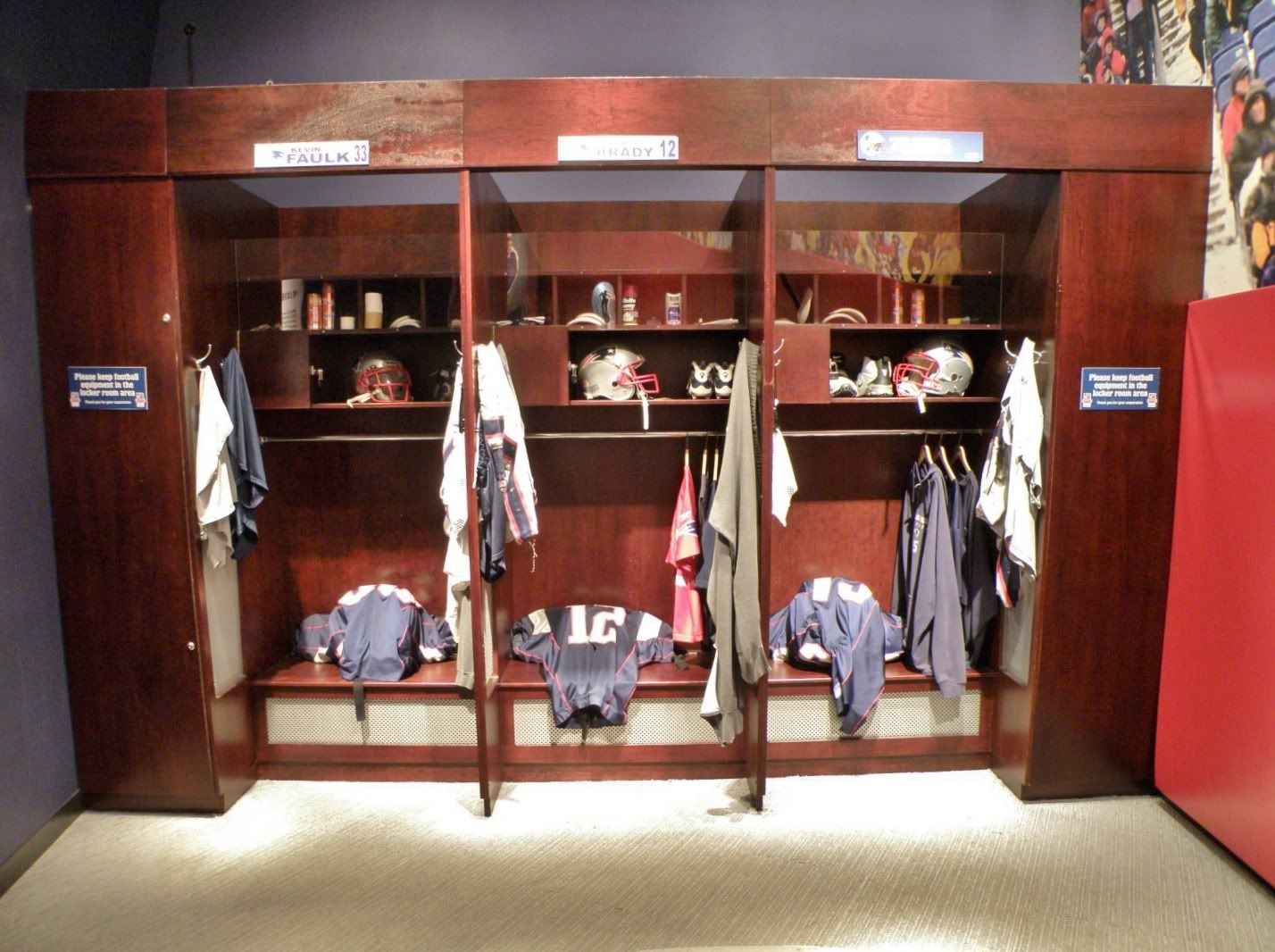 There are actual game-used instant-reply booths, removed from prior service. You can go under the hood and view replays of famously contested calls.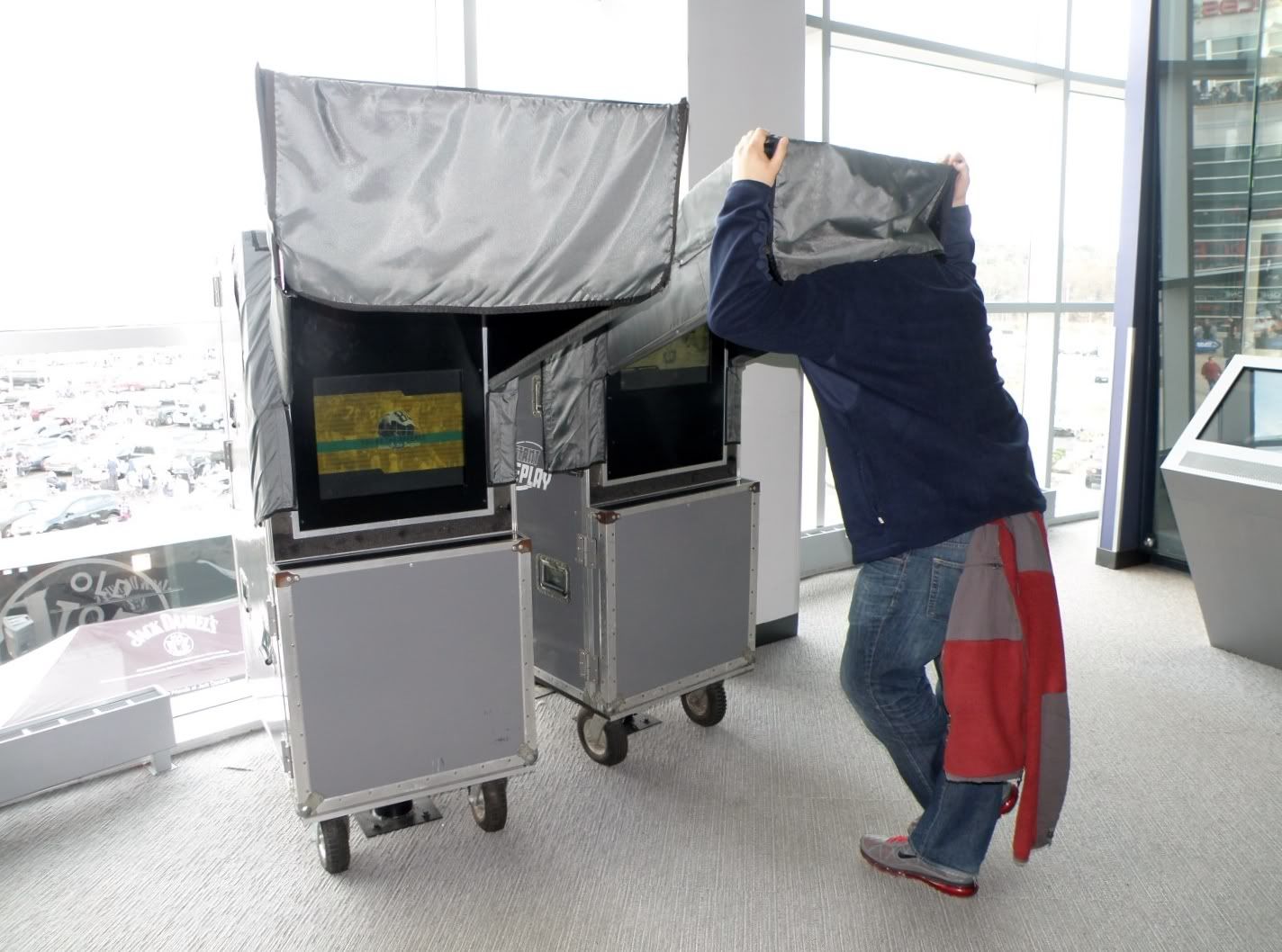 Patriots fans will know why this is hanging from the ceiling.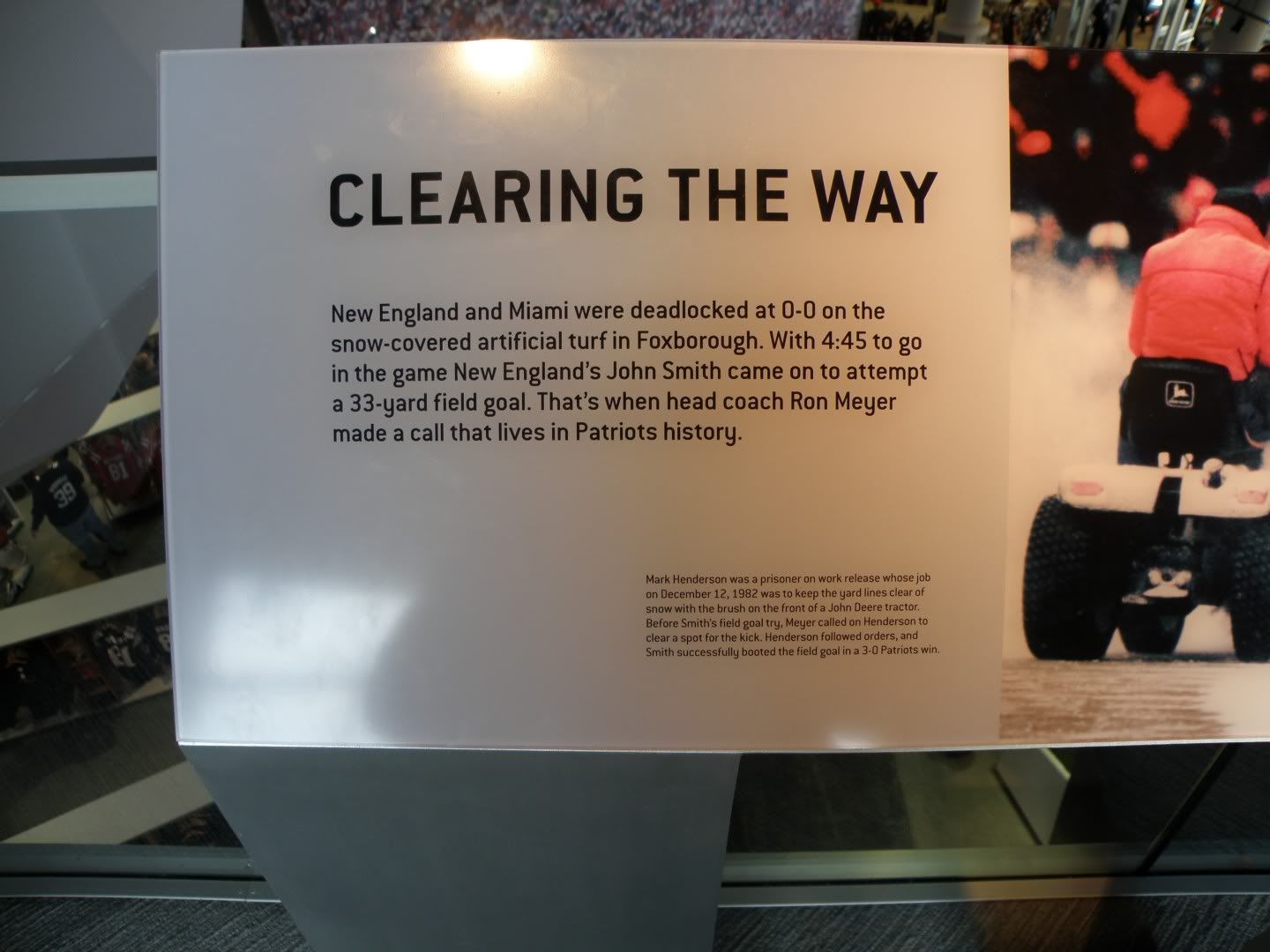 Robert Kraft, the team owner, spoke to the group.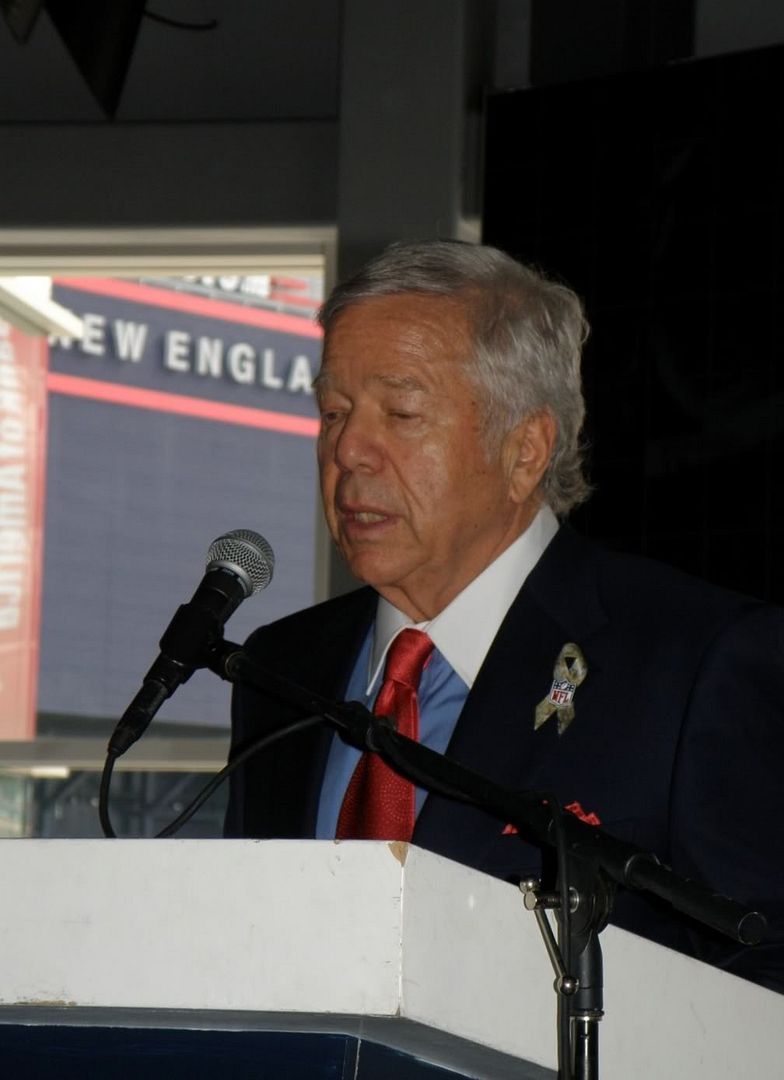 We had a Q&A with Robert Curbeam, a retired NASA astronaut who's now a VP at Raytheon. ( http://en.wikipedia.org/wiki/Robert_Curbeam ) I had a private moment with him and asked which Shuttle had the best ride and he said "Discovery, by far." He explained: Each shuttle was hand-built, and slightly different; they all had different masses and different equipment; and so they all handled and rode differently.
He said some shuttles hunted for their heading after launch --- you could feel the back-and-forth, "like a Dutch roll," he said--- and they vibrated a lot; but Discovery solidly locked onto its course, and didn't vibrate excessively.
Long-time readers might recall I saw Discovery as it was being decommissioned, on a NASA tweetup: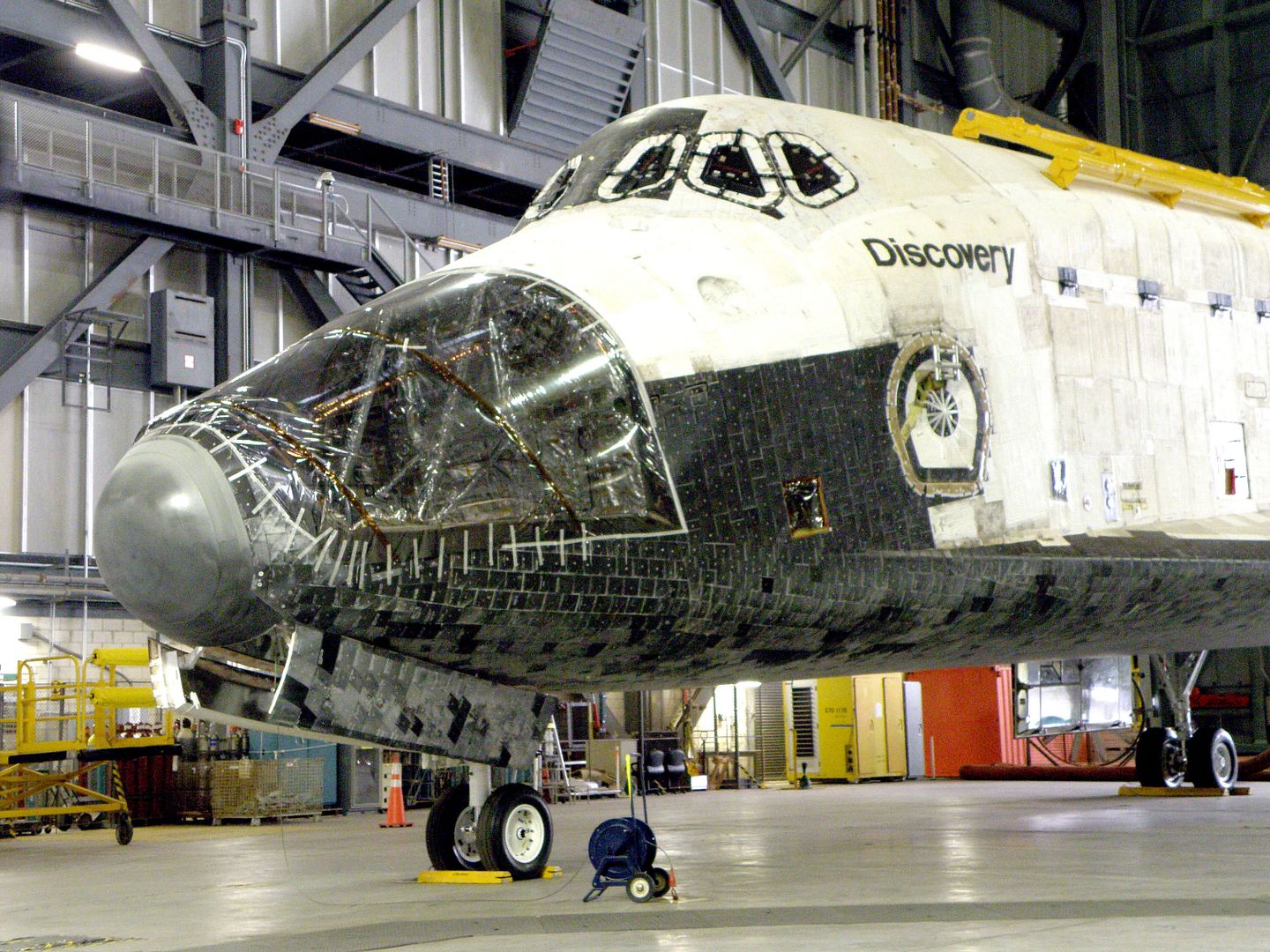 http://photobucket.com/juno_langa
After that, I packed my goody box (shown earlier), and had lunch.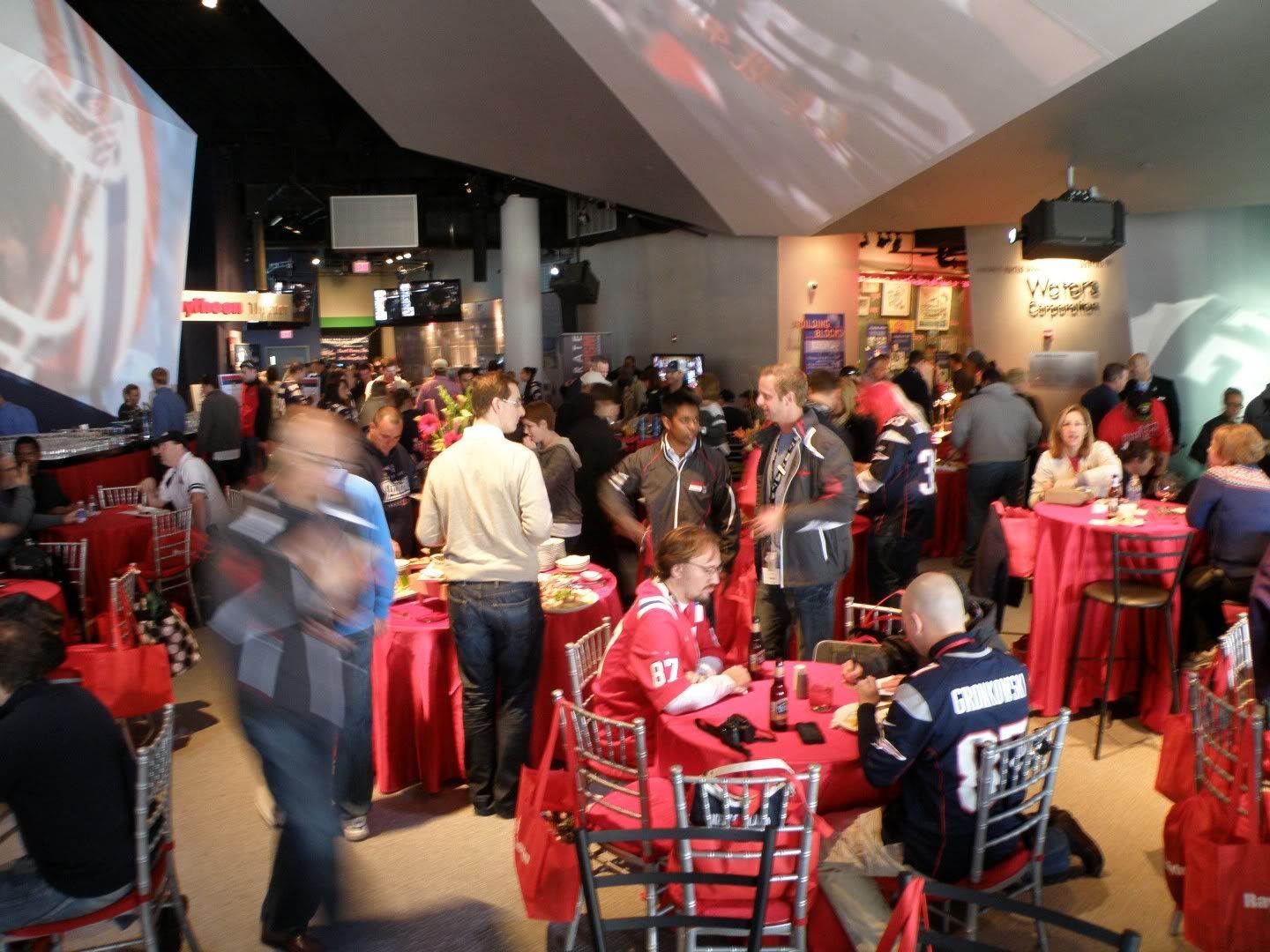 And what a lunch it was: there was a carving station for roast beef; lobster salad; chicken and other hot foods; finger foods and appetizers; as well as an assortment of game-day type foods, such as submarine sandwiches (heroes or gyros, to those of you not from New England); libations; and more. Delicious stuff.
Then it was time for the main event; Raytheon provided the tickets: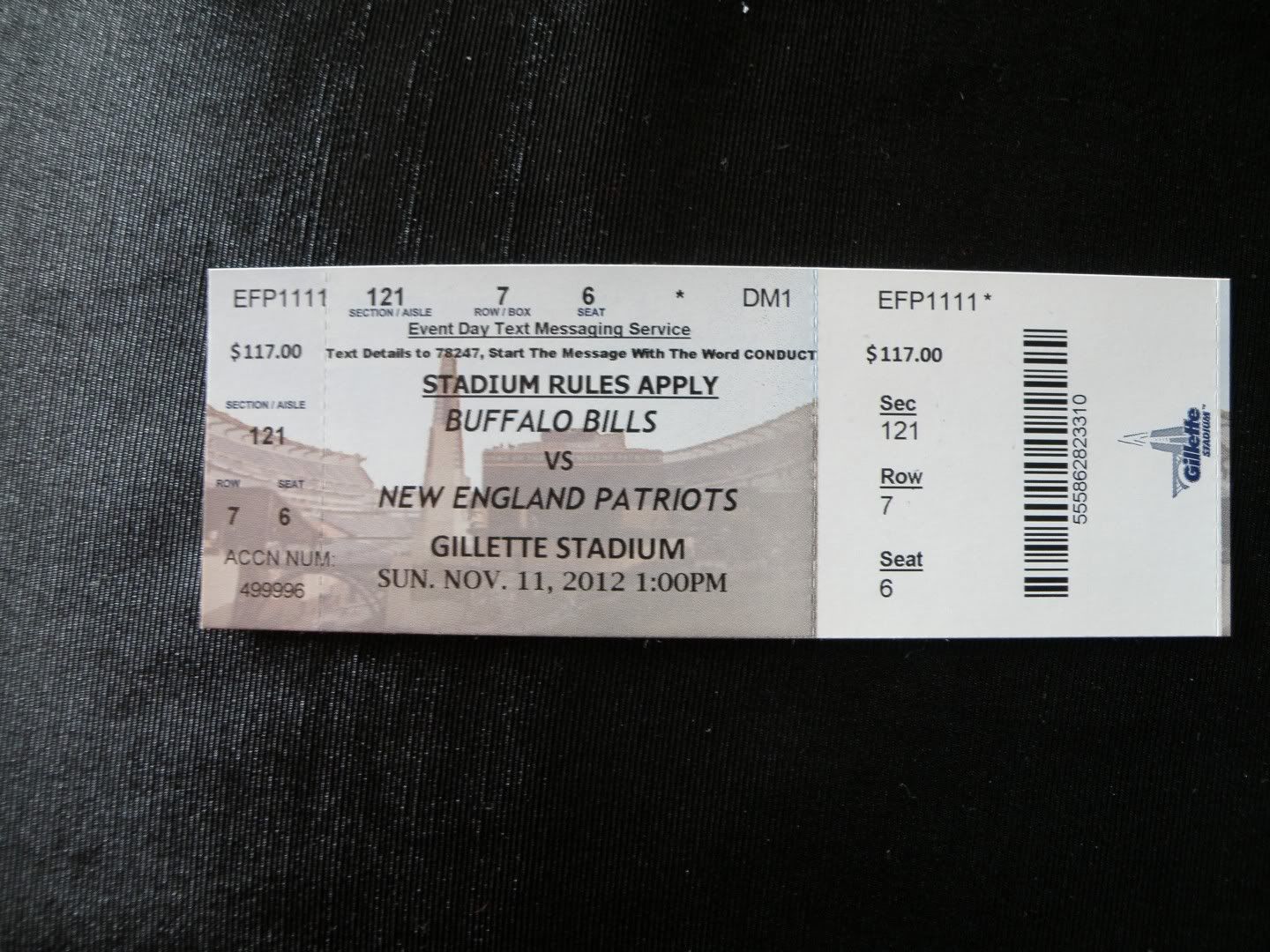 I was in Row 7, in the end zone.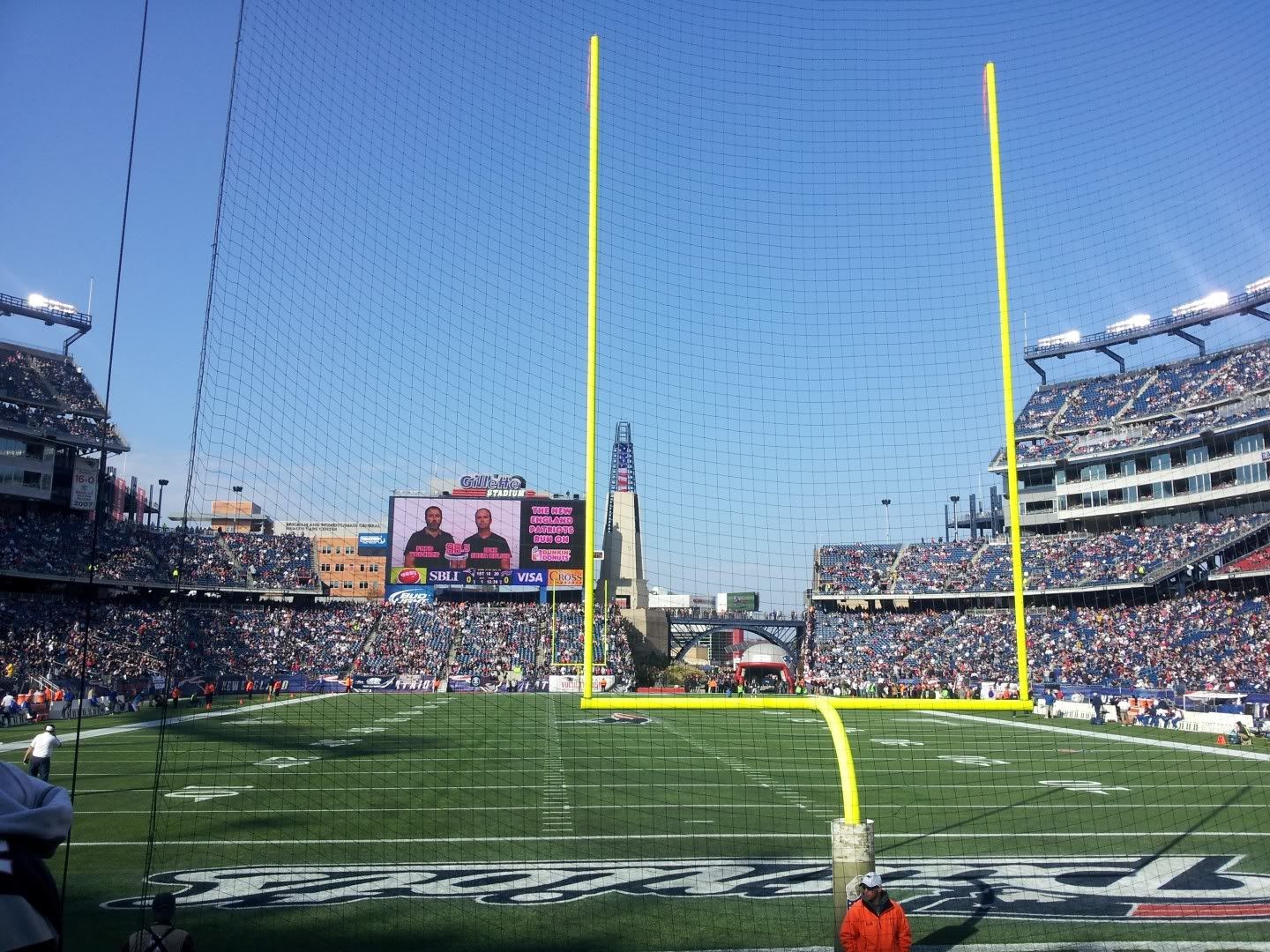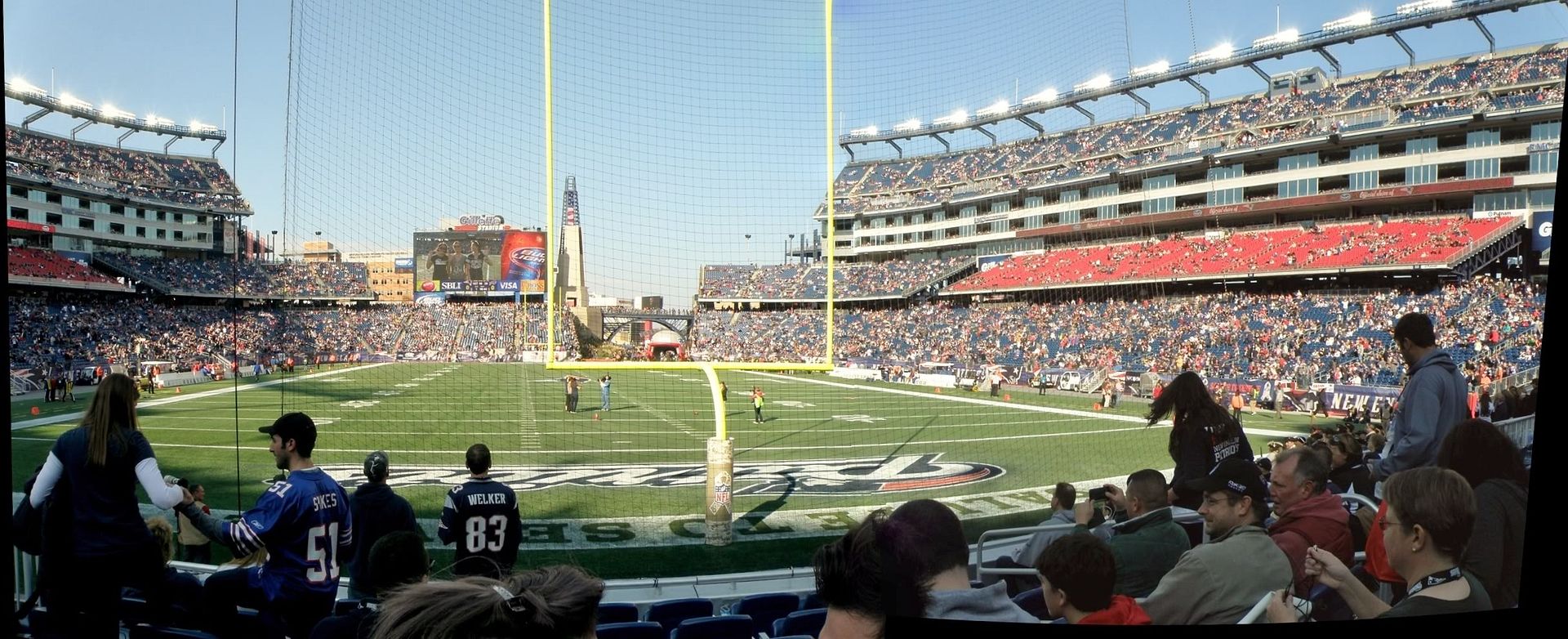 Before the game, there was a Veteran's day ceremony with a flag that was literally the size of the football field.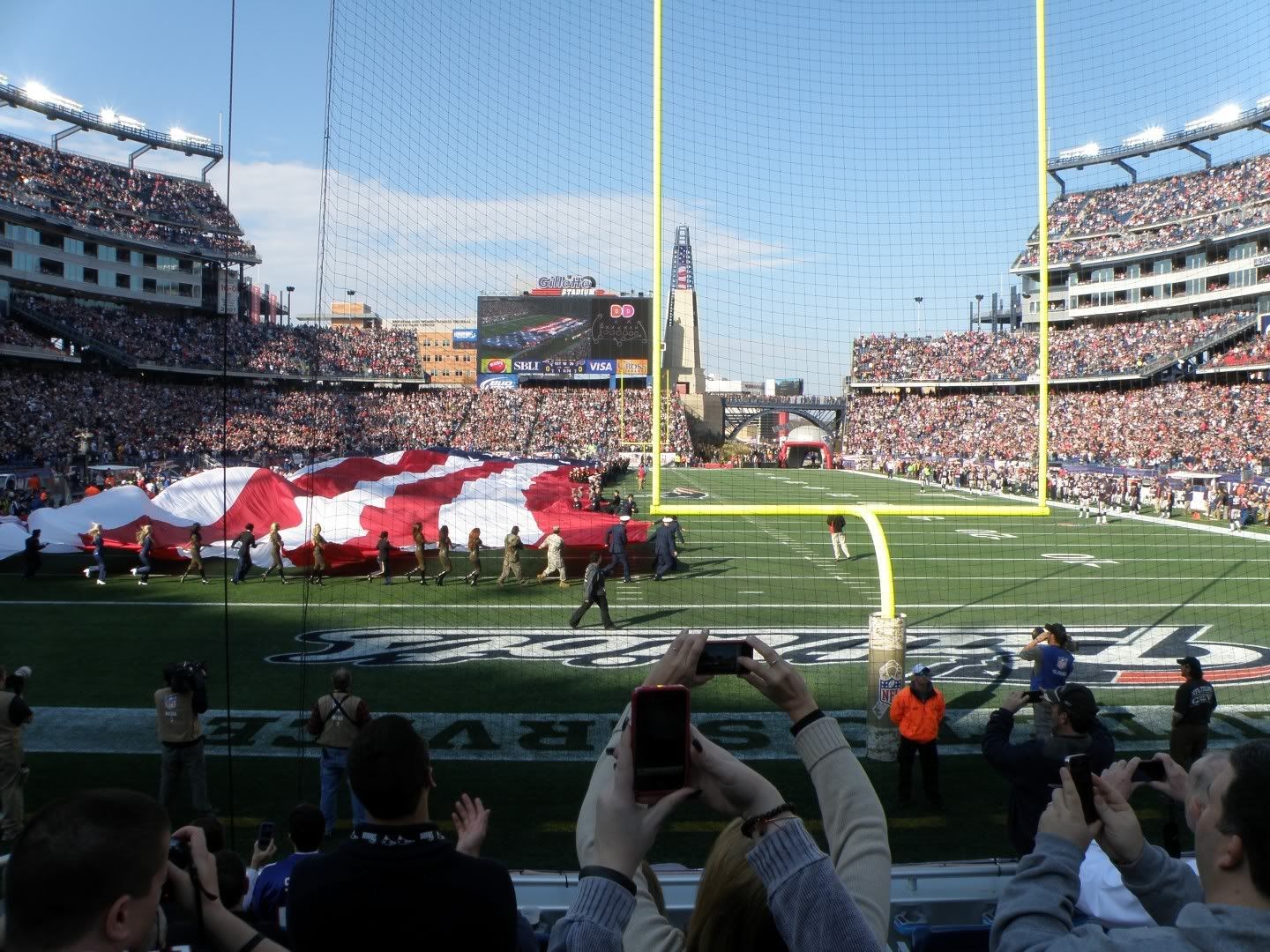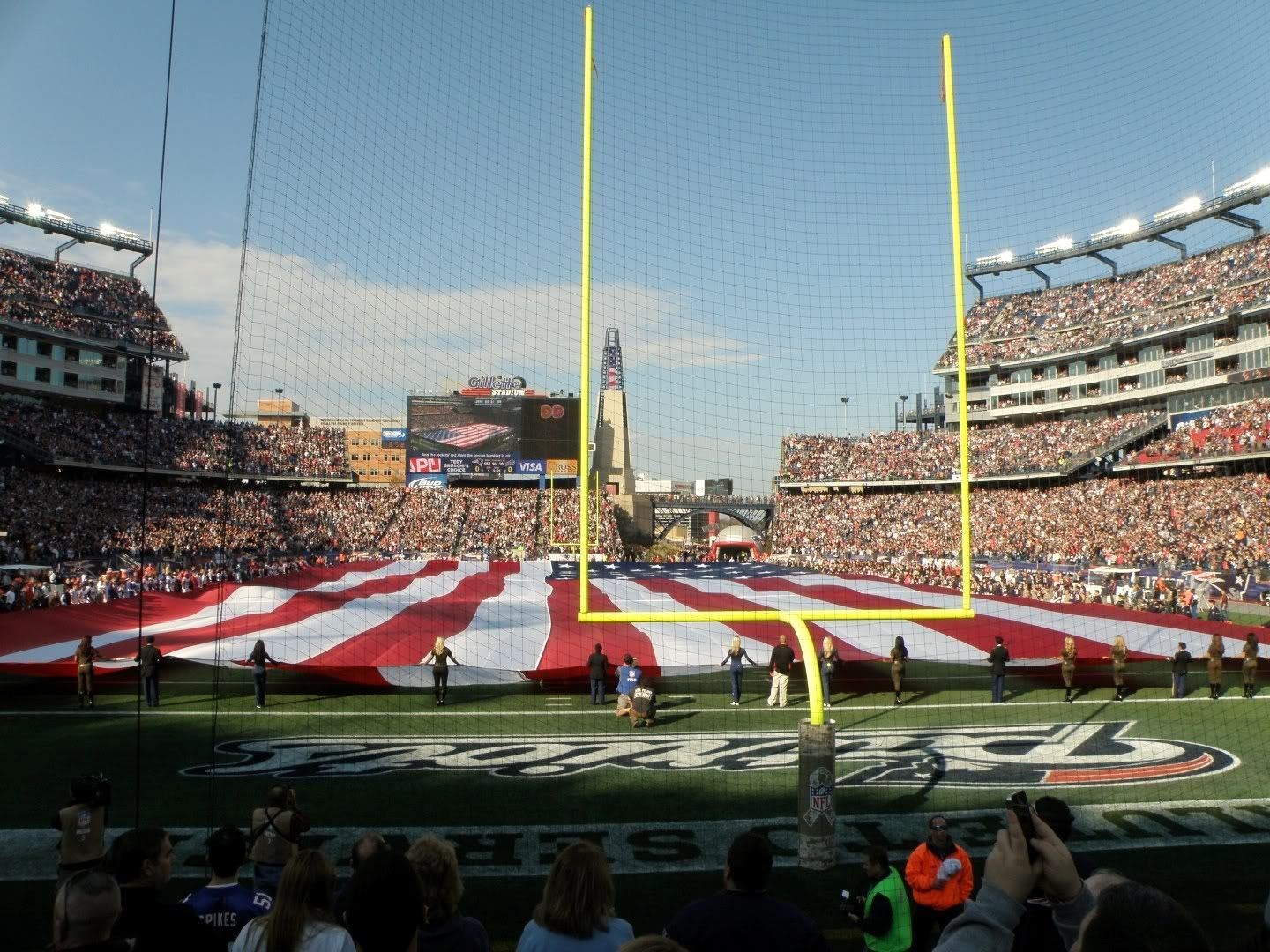 A C-5 Galaxy --- the US's largest airplane, and one of the largest aircraft in the world (
http://en.wikipedia.org/wiki/Lockheed_C-5_Galaxy
) --- did an overflight, dropping over the stadium in a shallow dive and then using a deafening military power climbout.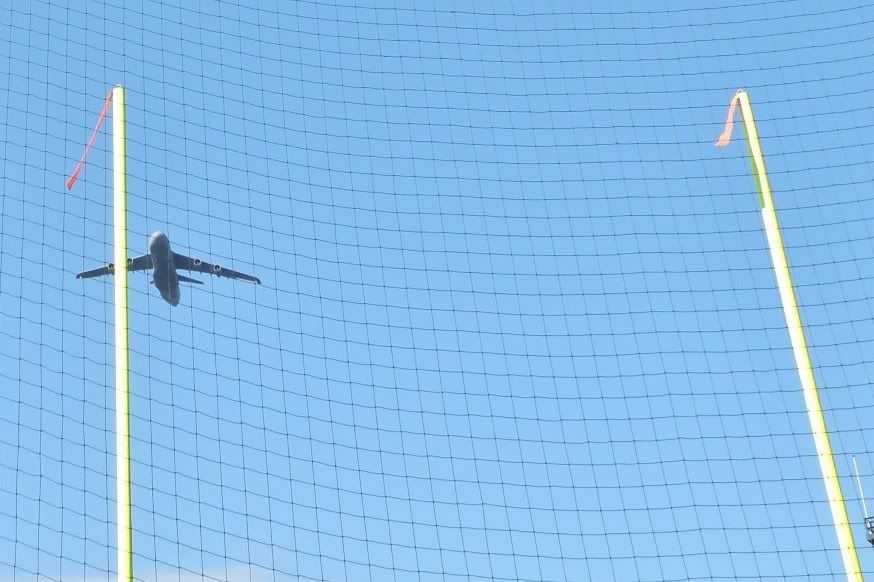 And then it was game time.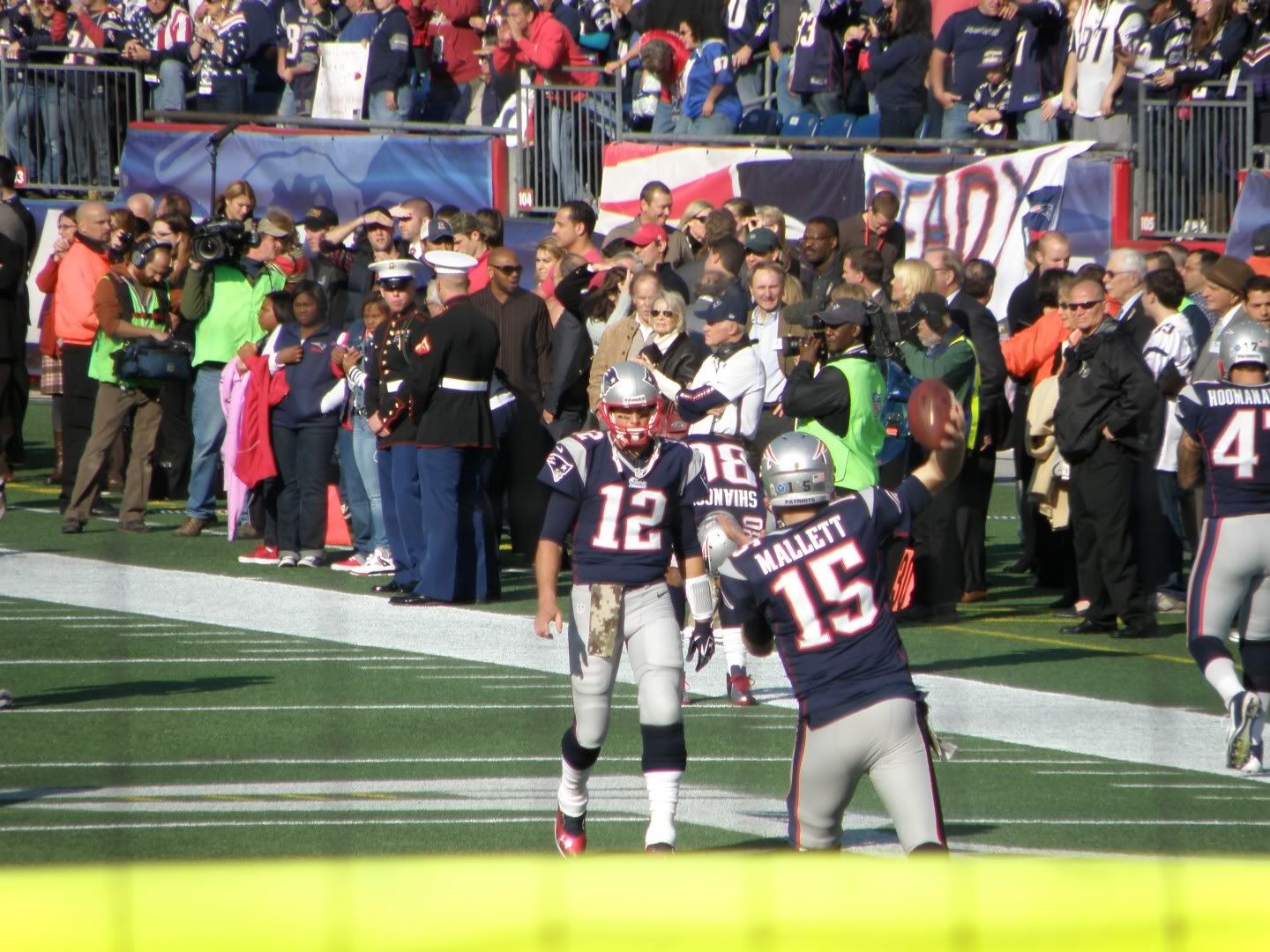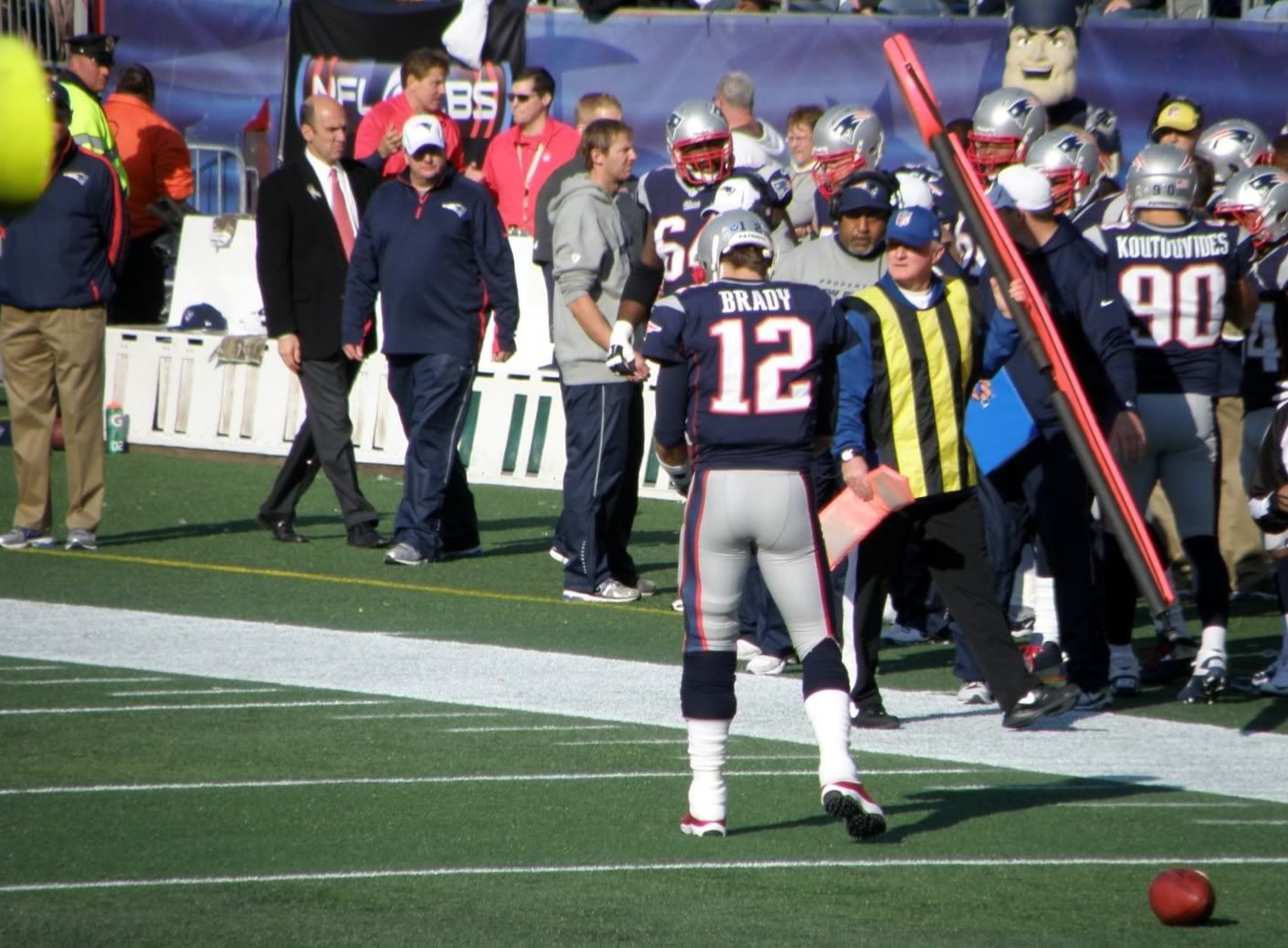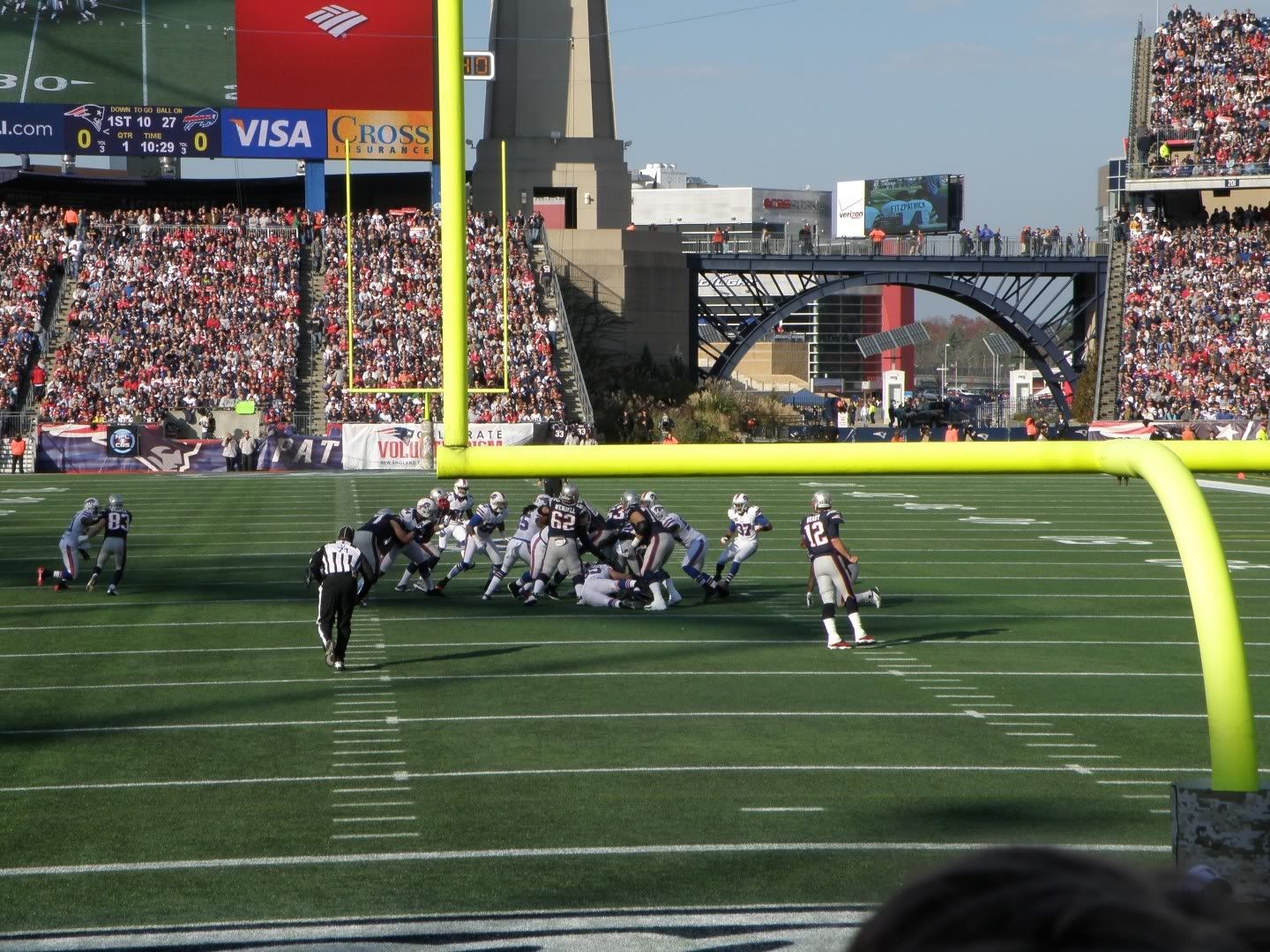 These guys --- the musket-men who fire their colonial-era black-powder muzzle-loaders after every Patriot's score --- saw a lot of action.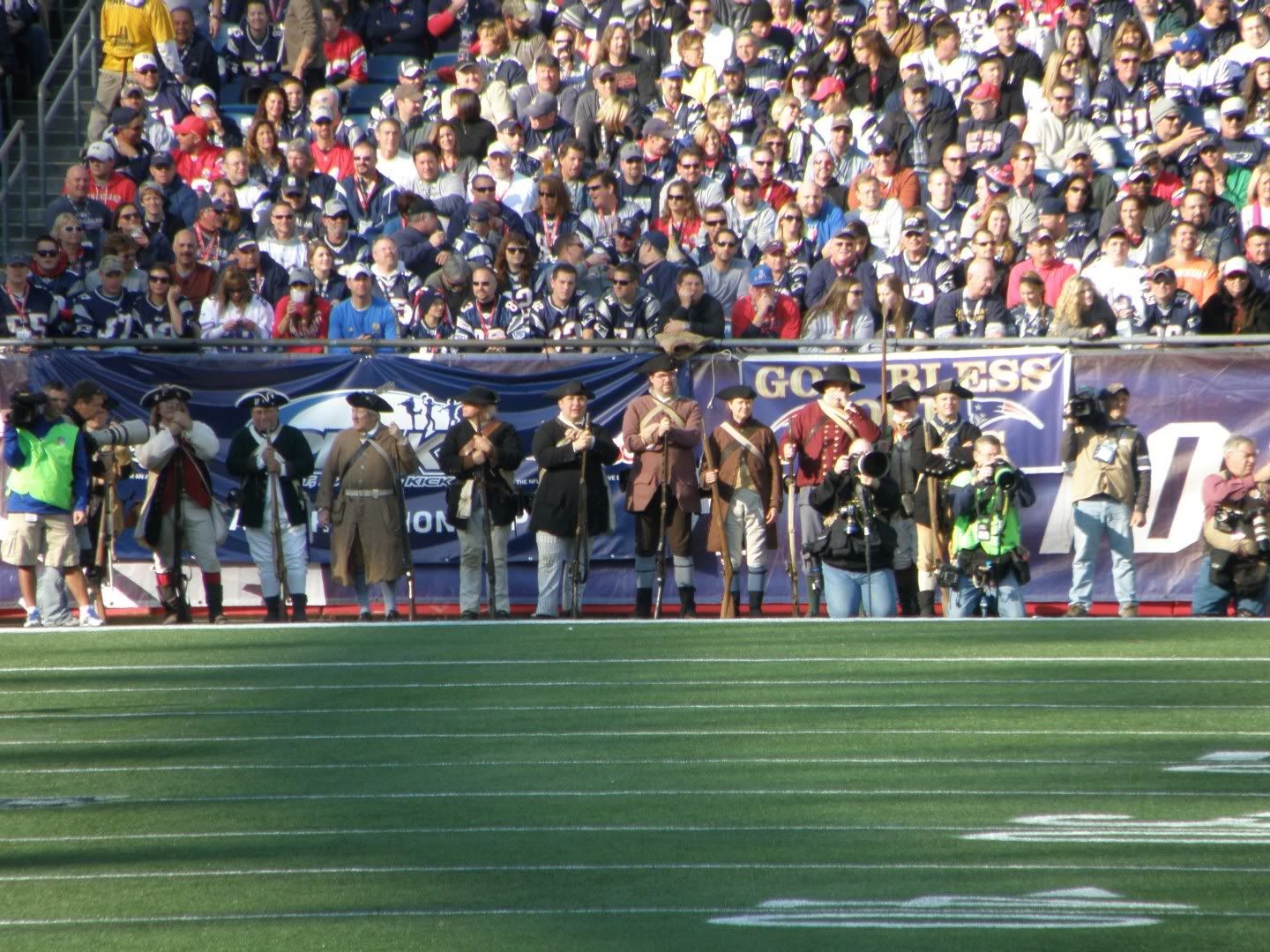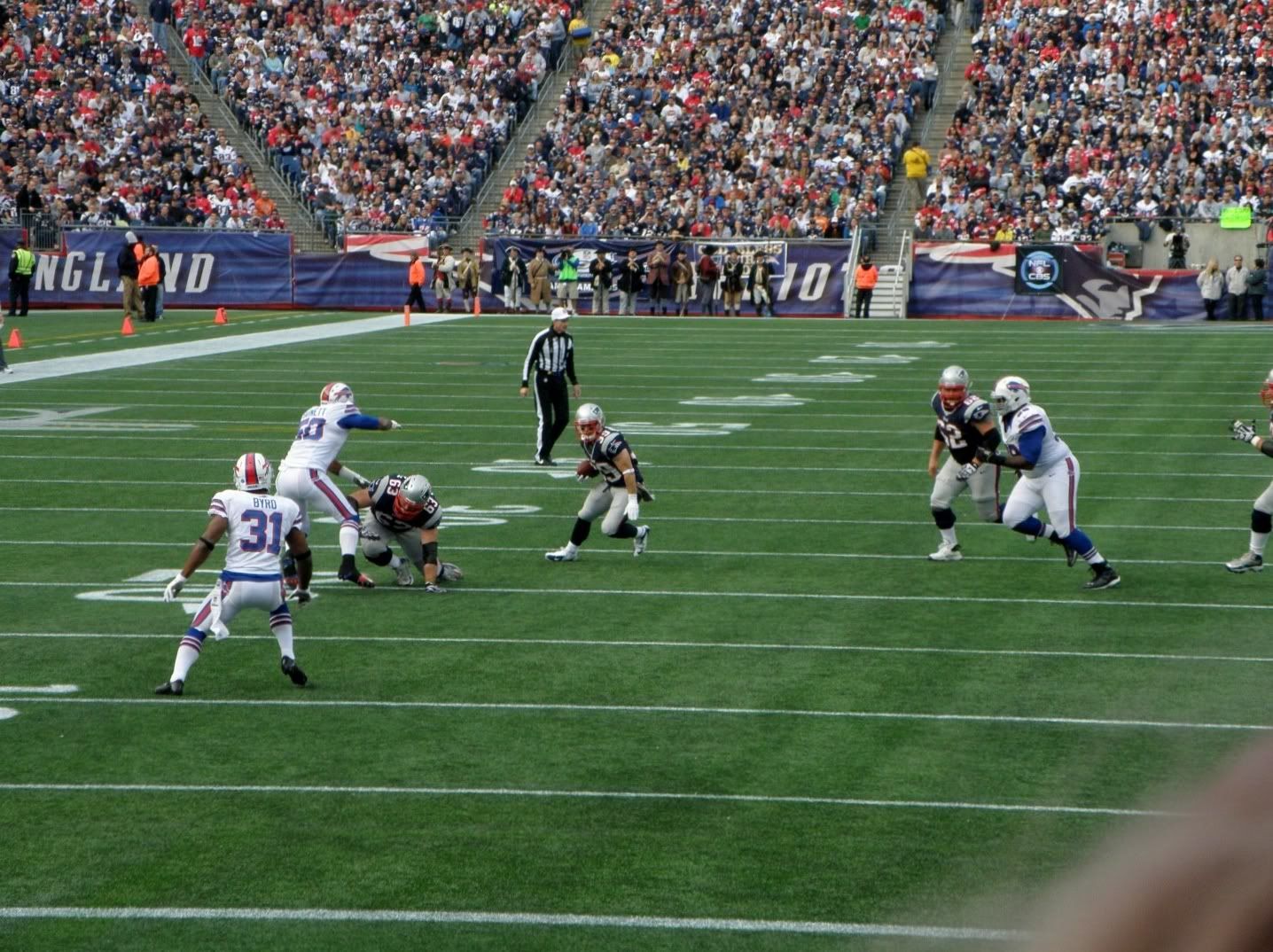 A Danny Woodhead touchdown:
The Pats led the whole way, and won 37-31, but their defense was very shaky. The Bills blew two great scoring opportunities, one of which came in the final 20 seconds. It was a nail-biter.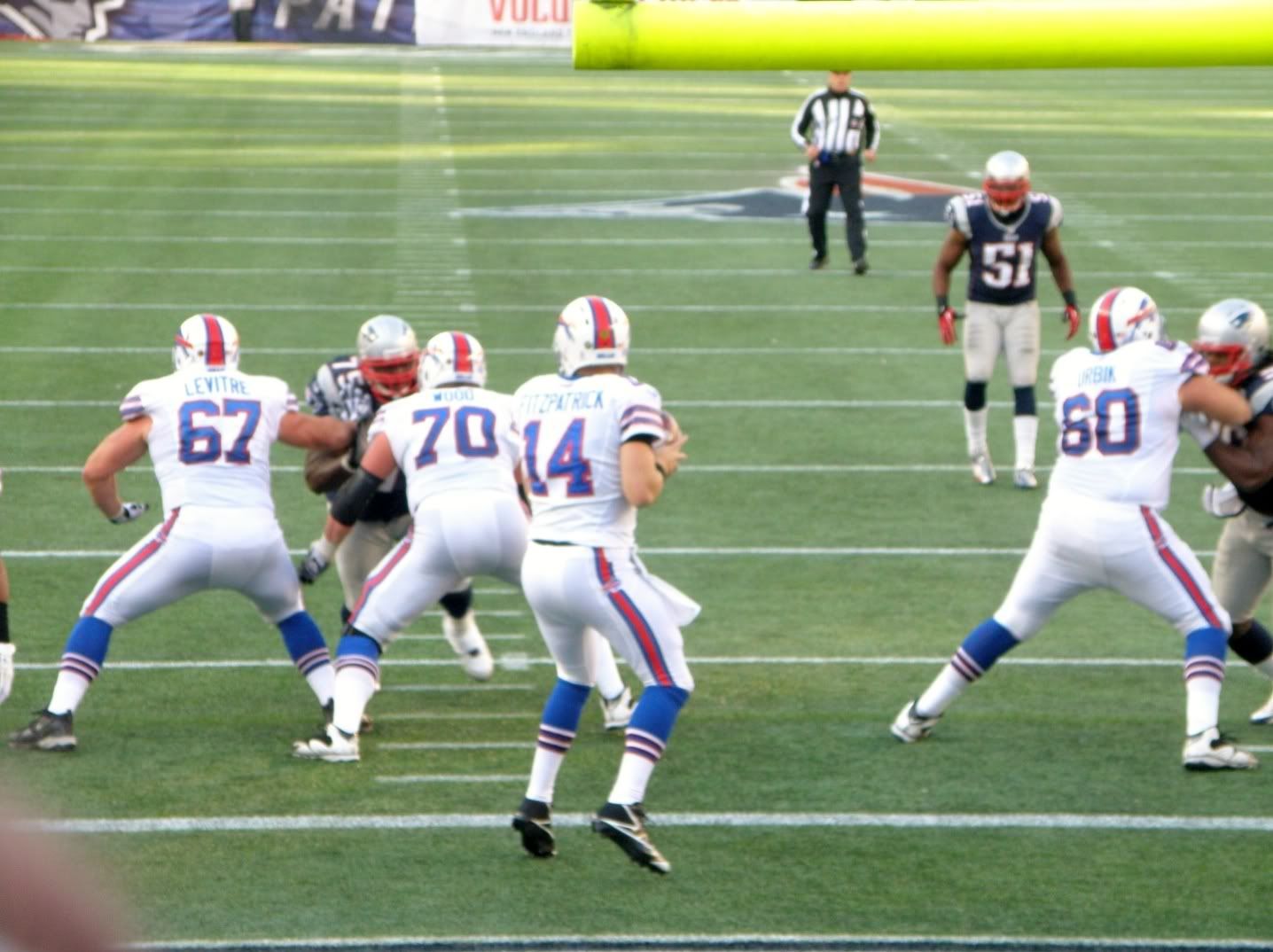 After the game, we bussed back to Boston --- but that wasn't quite all.
In addition to all the above --- the care packages for the troops, the transportation, lunch, game tickets, and all --- Raytheon provided each attendee with impressive swag, including goodies from the NFL souvenir shop (a heavy stadium blanket, a Patriots' stocking cap, coffee mug and more), and a ticket to Boston's Museum of Fine Arts.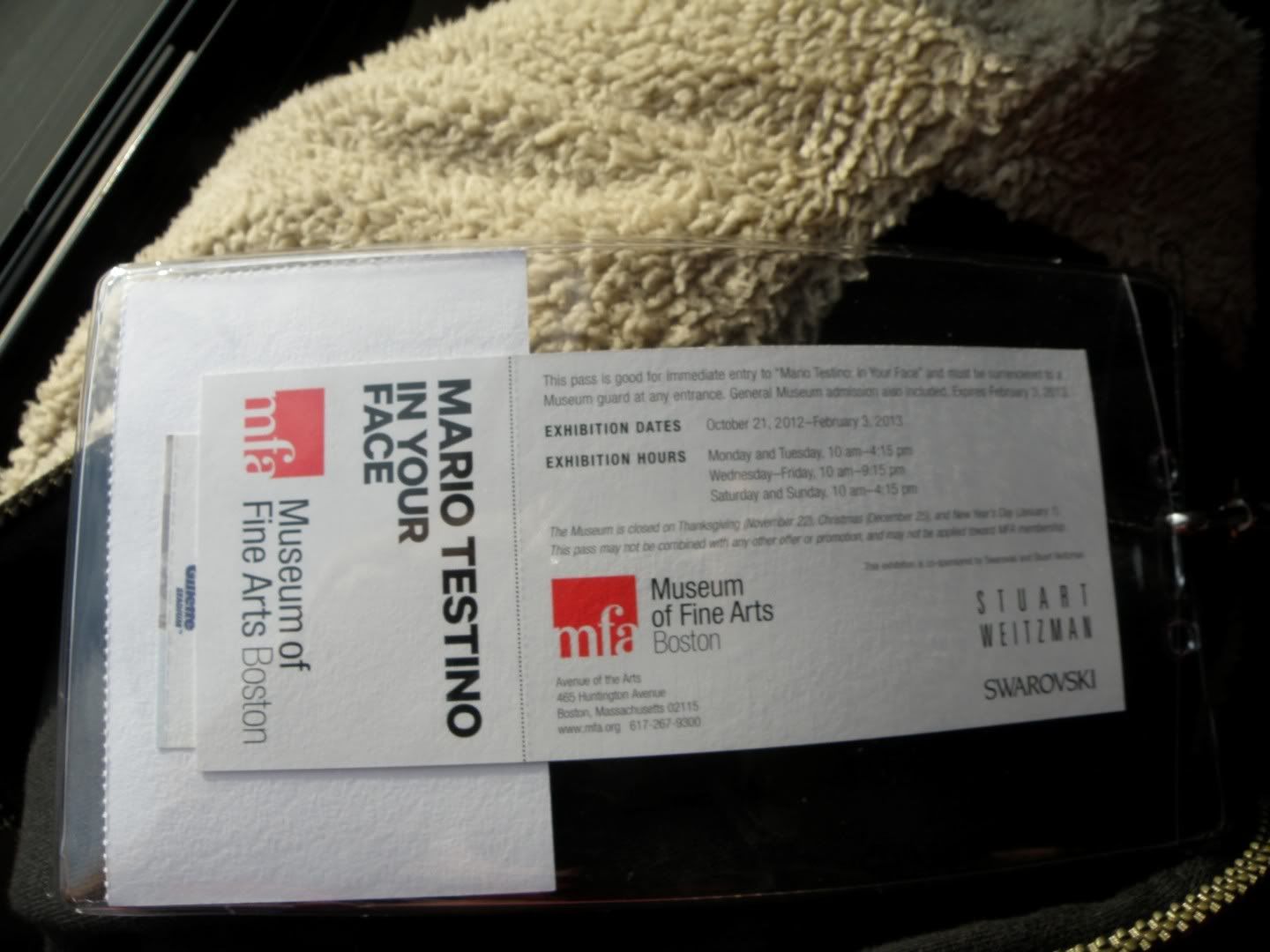 It was a great day!
Thanks, Raytheon!
(Photobucket albun/slideshow: http://photobucket.com/ht4h )