It's early Winter here in Boston -- not too cold yet, but the growing season is mostly done. The Fens Victory Gardens are mostly brown, although a few hardy flowers still bloom in protected spots.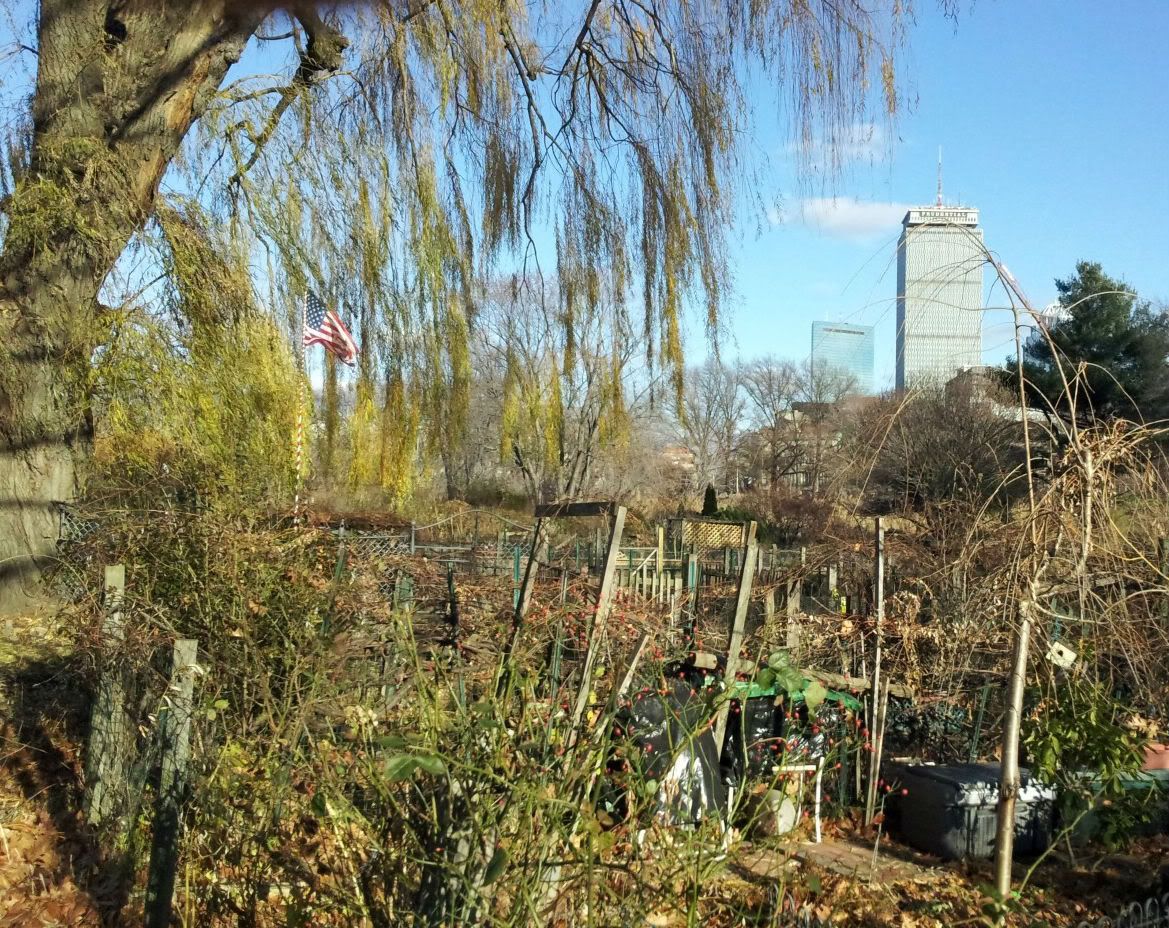 There are still a few roses blooming in the Kelleher Rose Garden (http://www.emeraldnecklace.org/kelleher-rose-garden/); it's odd to see blooms next to a lighted Christmas tree.
Earlier this week, I was doing my usual 2-mile exercise loop when I saw this large fellow in the tree. I only had my phone with me, so the photo's not much.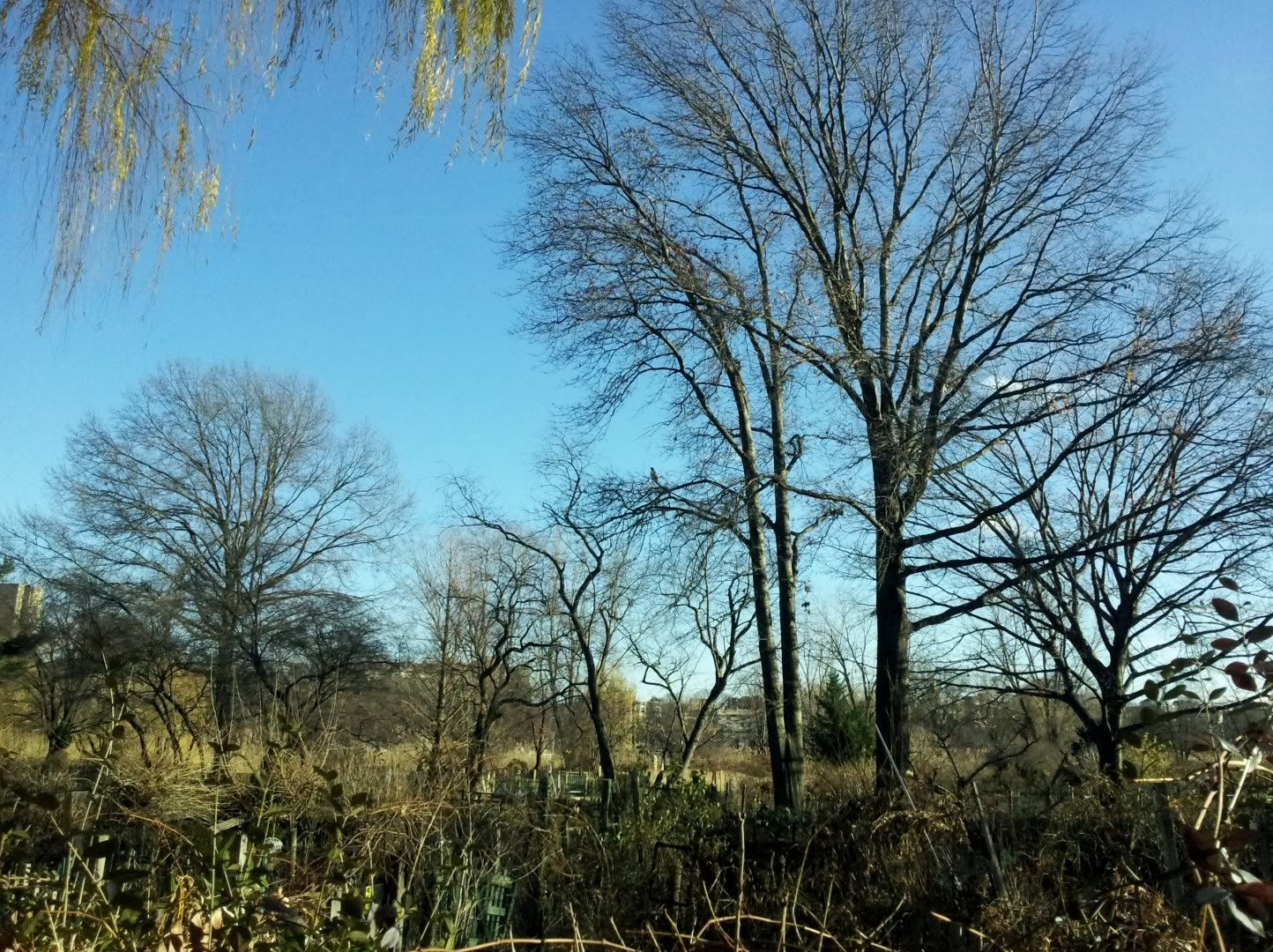 I went back the next day with a real camera, and he was still there: a glorious red-tailed hawk.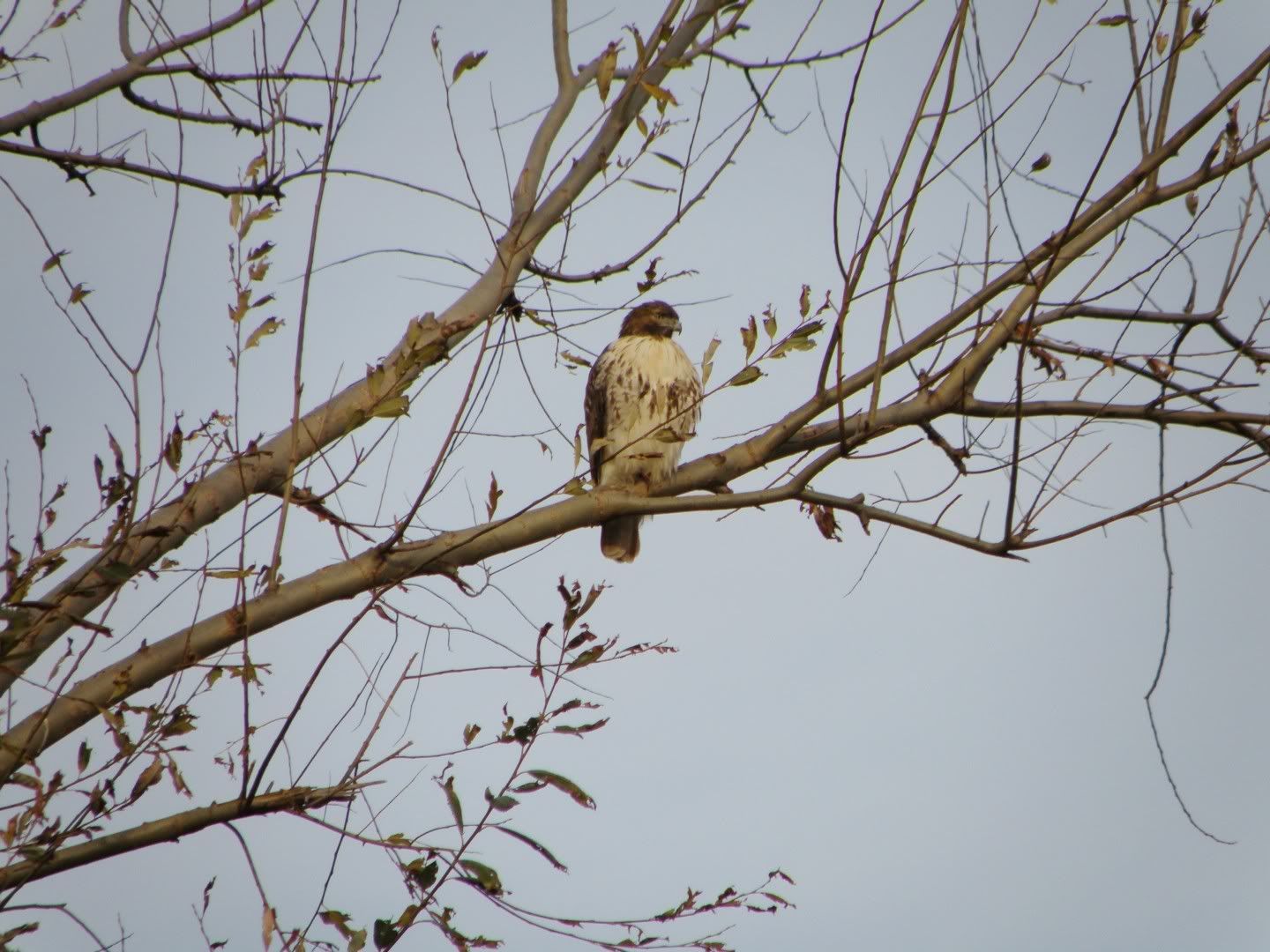 He was working on his chest and belly feathers; I assume his winter plumage was coming in. He'd puff out the belly feathers in a way I'd never seen before, and then dig in underneath with his beak. I wonder if new plumage itches as it grows in.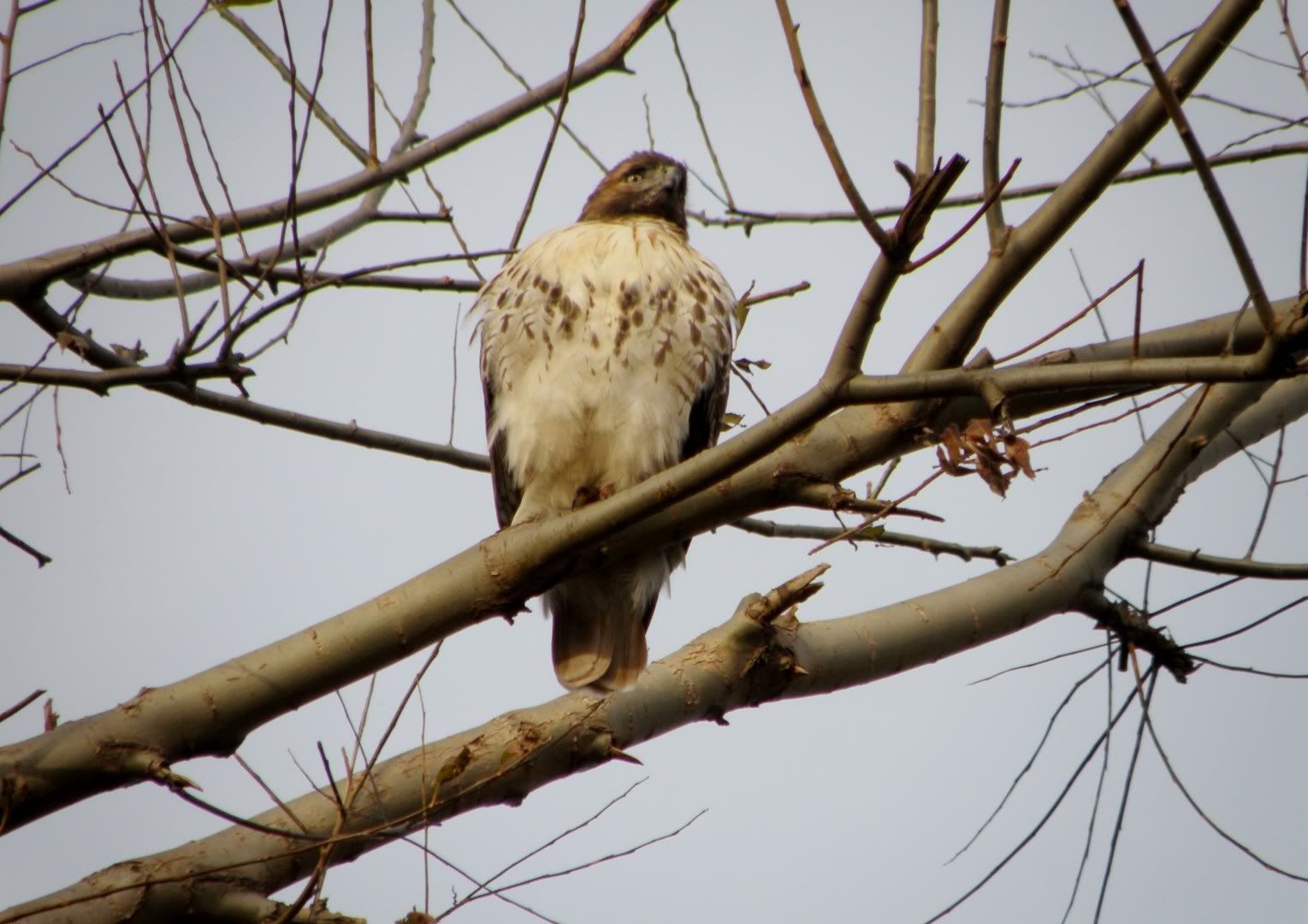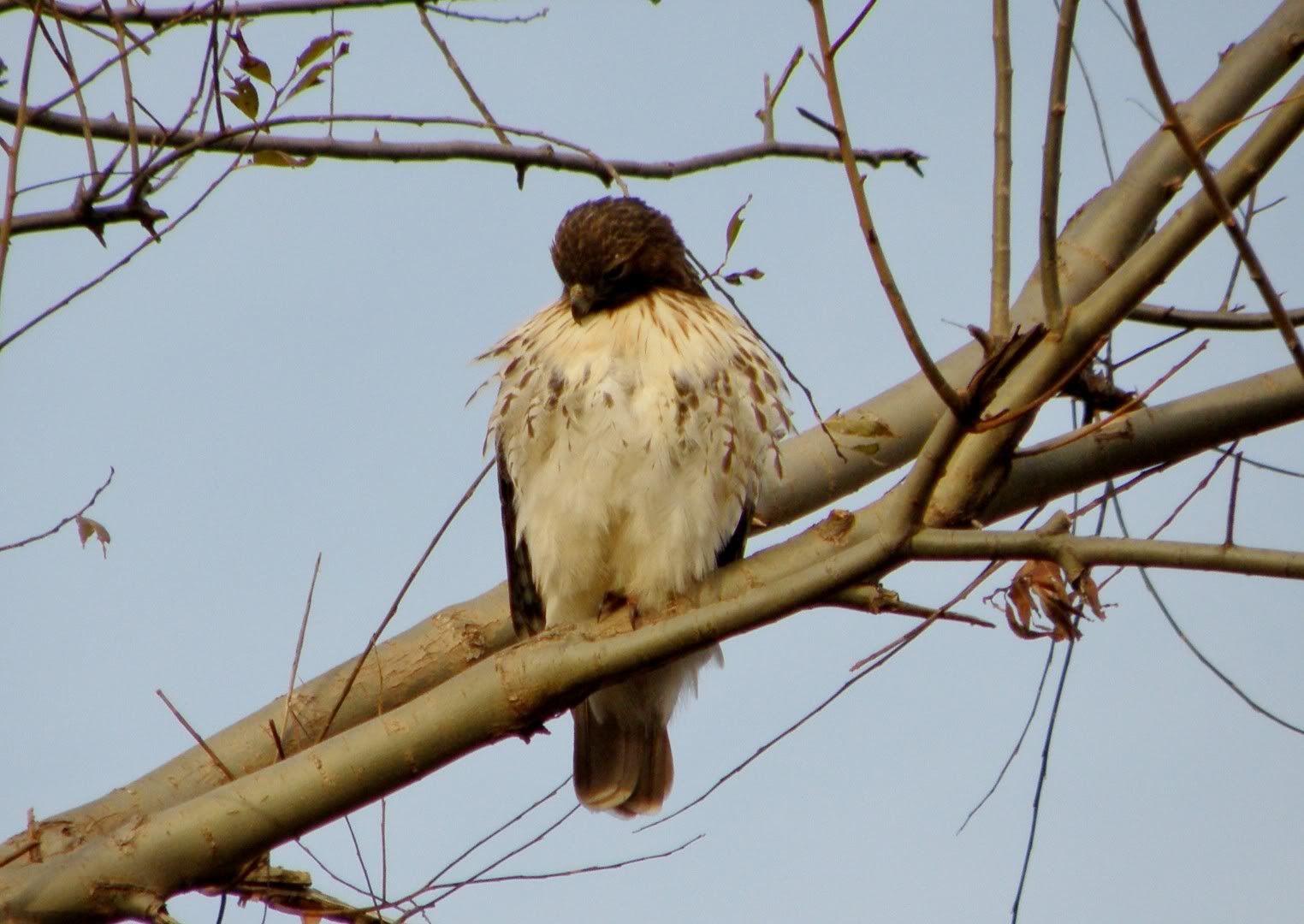 A while later, I saw a pileated woodpecker, but he was too fast for a photo.
This female cardinal, however, was happy to pose.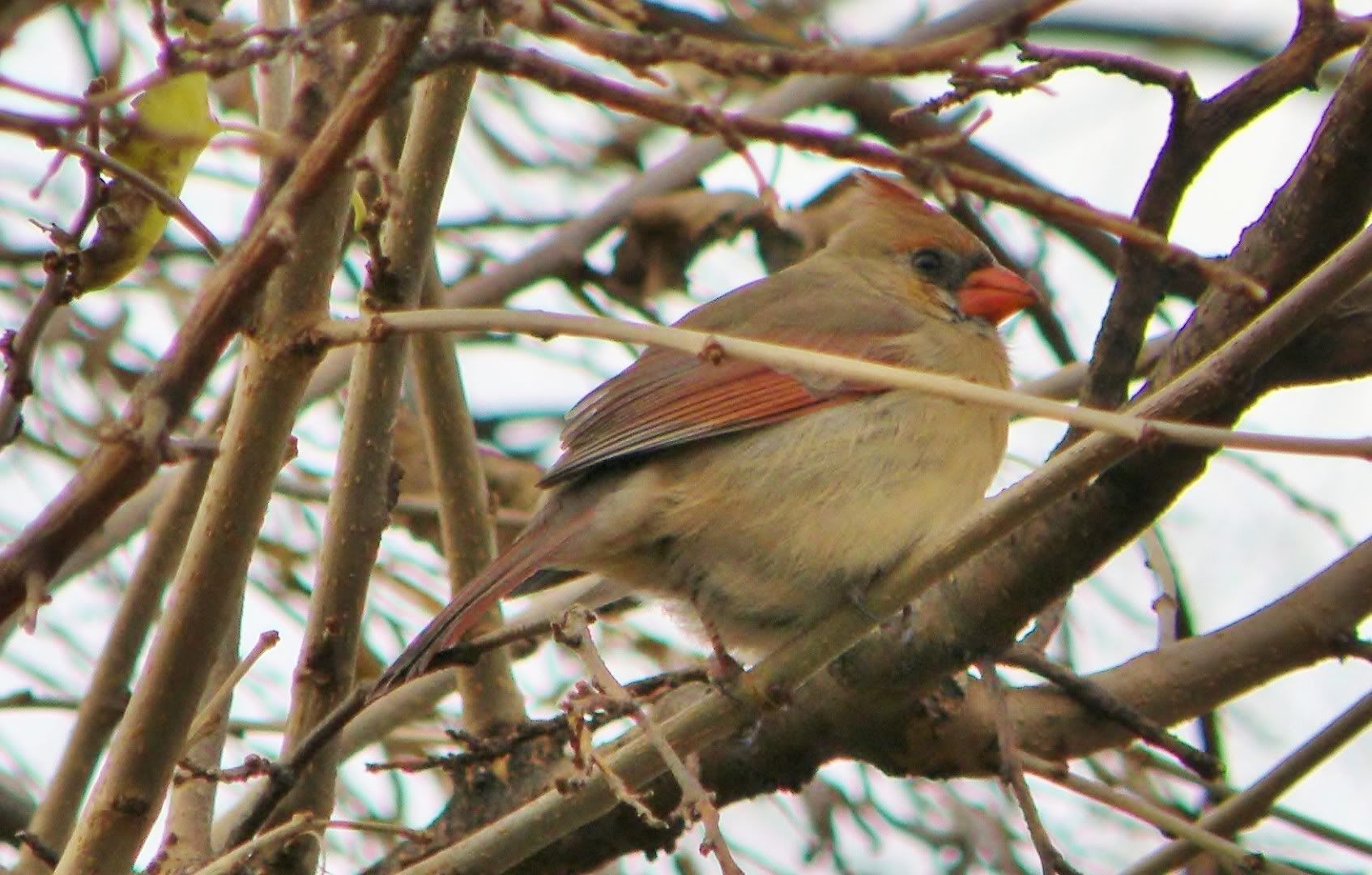 Winter will close in soon, but it's nice to see the last vestiges of summer life still hanging on.