I just got back from the Tampa (FL) area. I was there for business, but took a few days off to enjoy the beach at Siesta Key, and to tour the Everglades.
Some snapshots:
Siesta Key, on the Gulf Coast, is known for its very fine-grained, high-quartz, sugar-sand beach.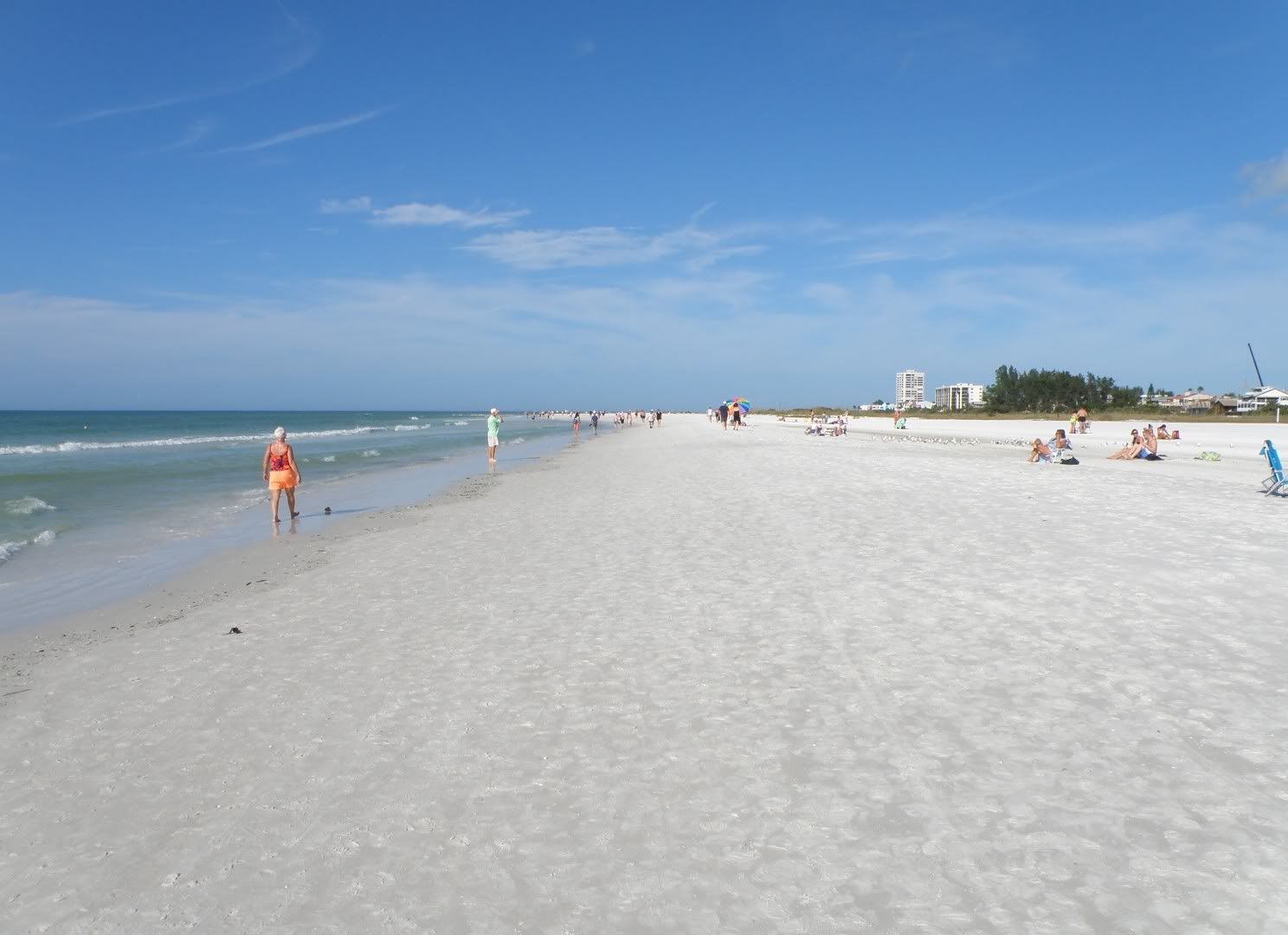 It's a good walking beach, especially where there are fewer people.
There's lots of bird fishing going on; mostly pelicans, but also some osprey.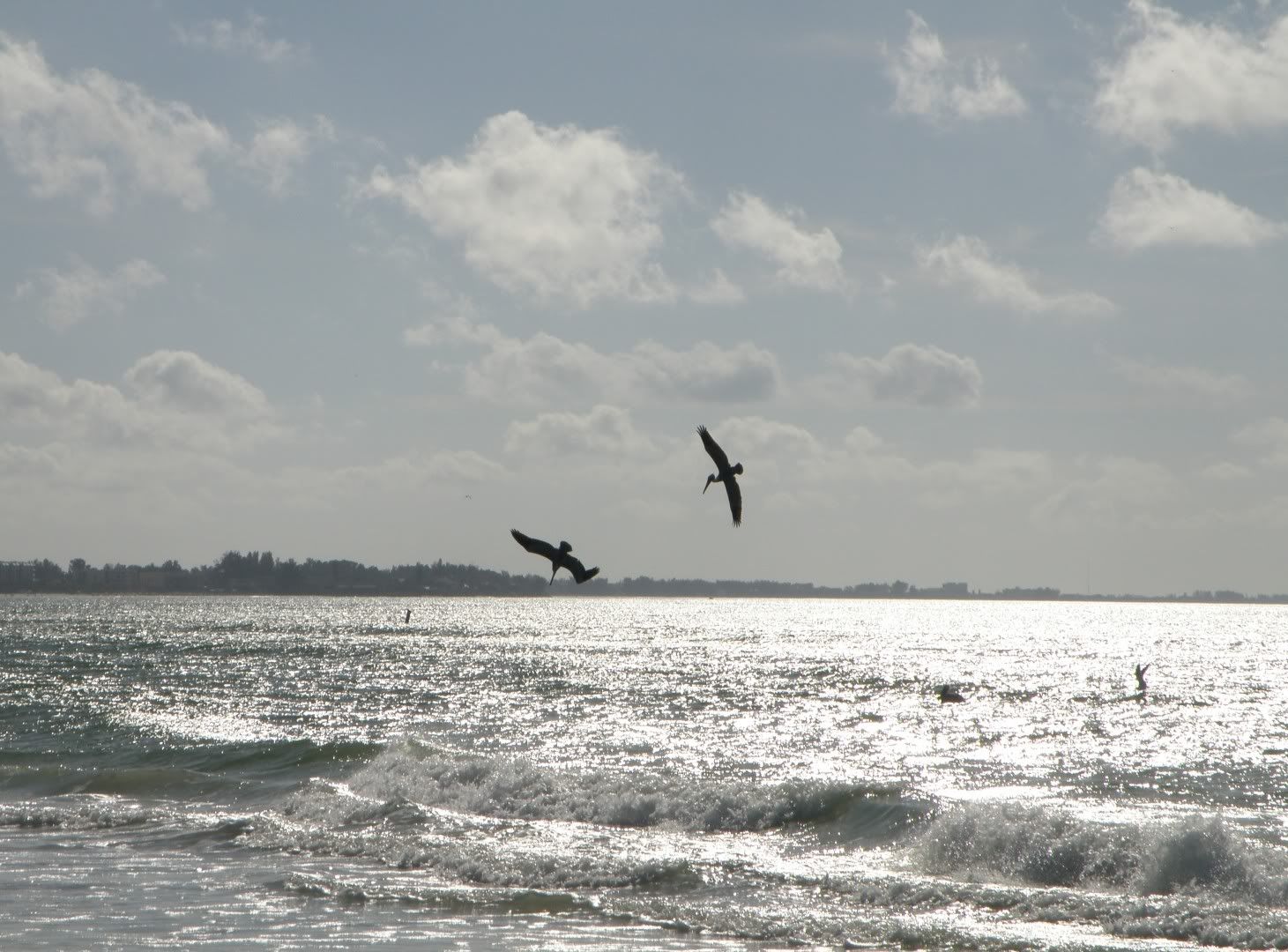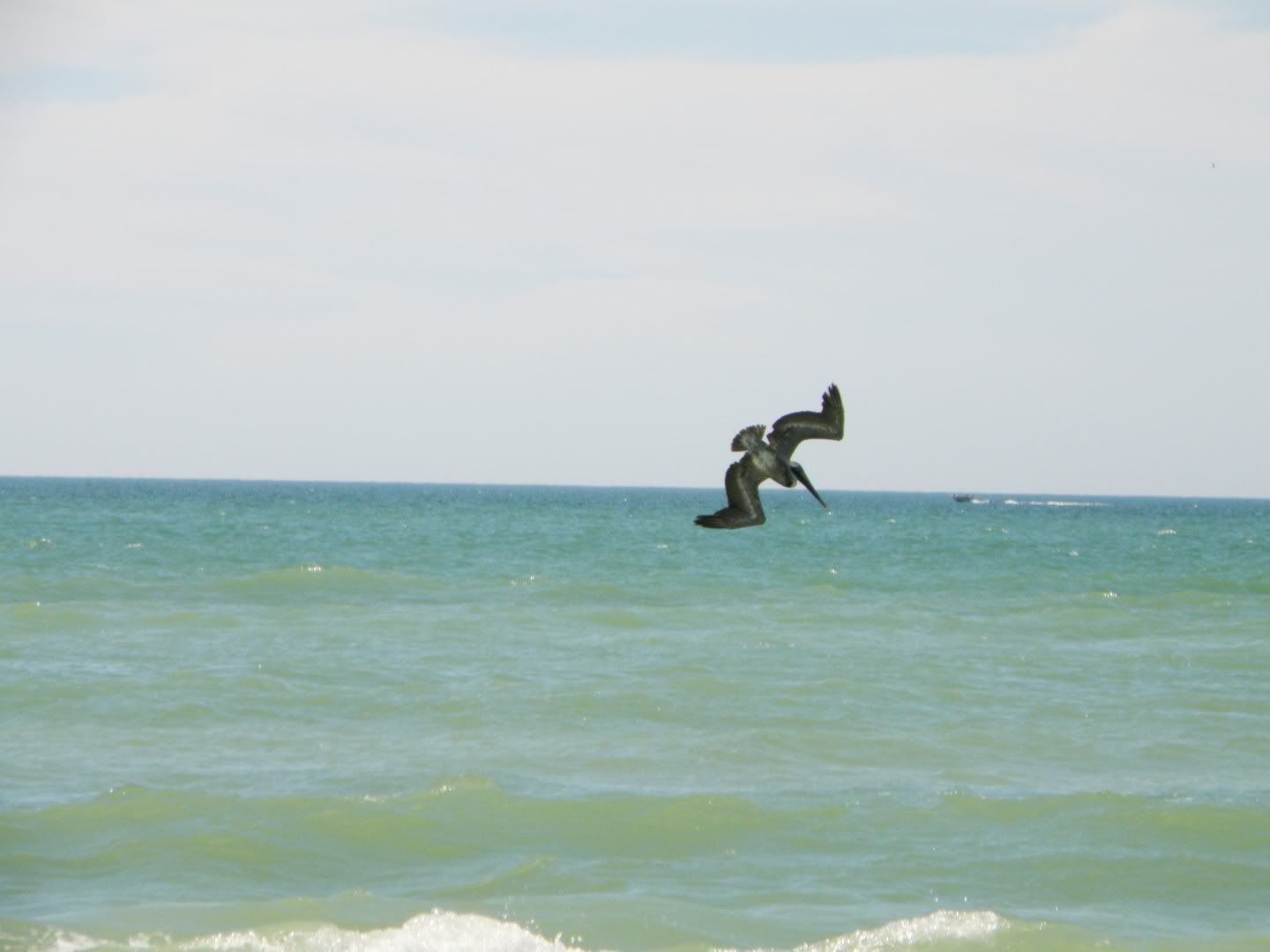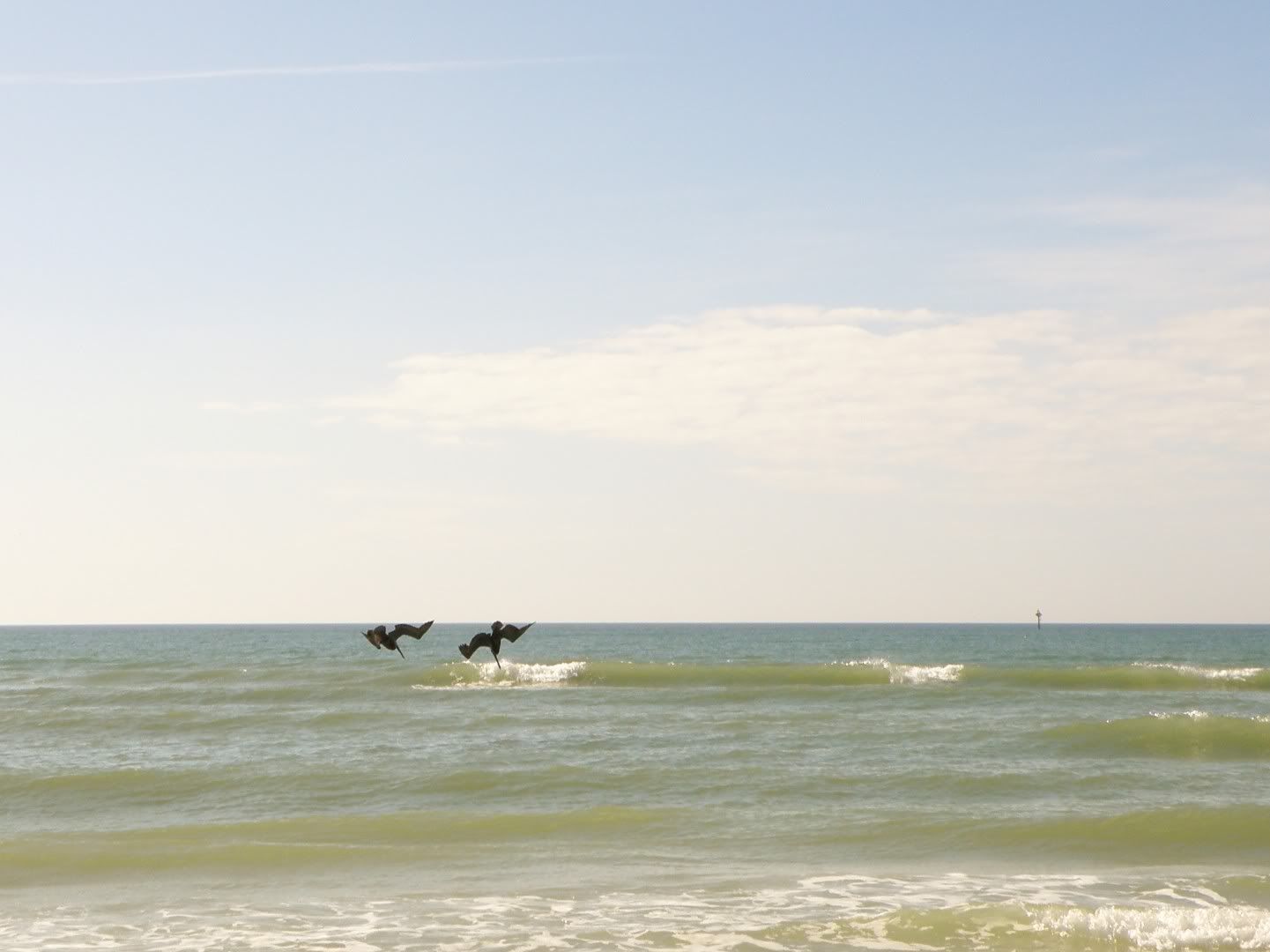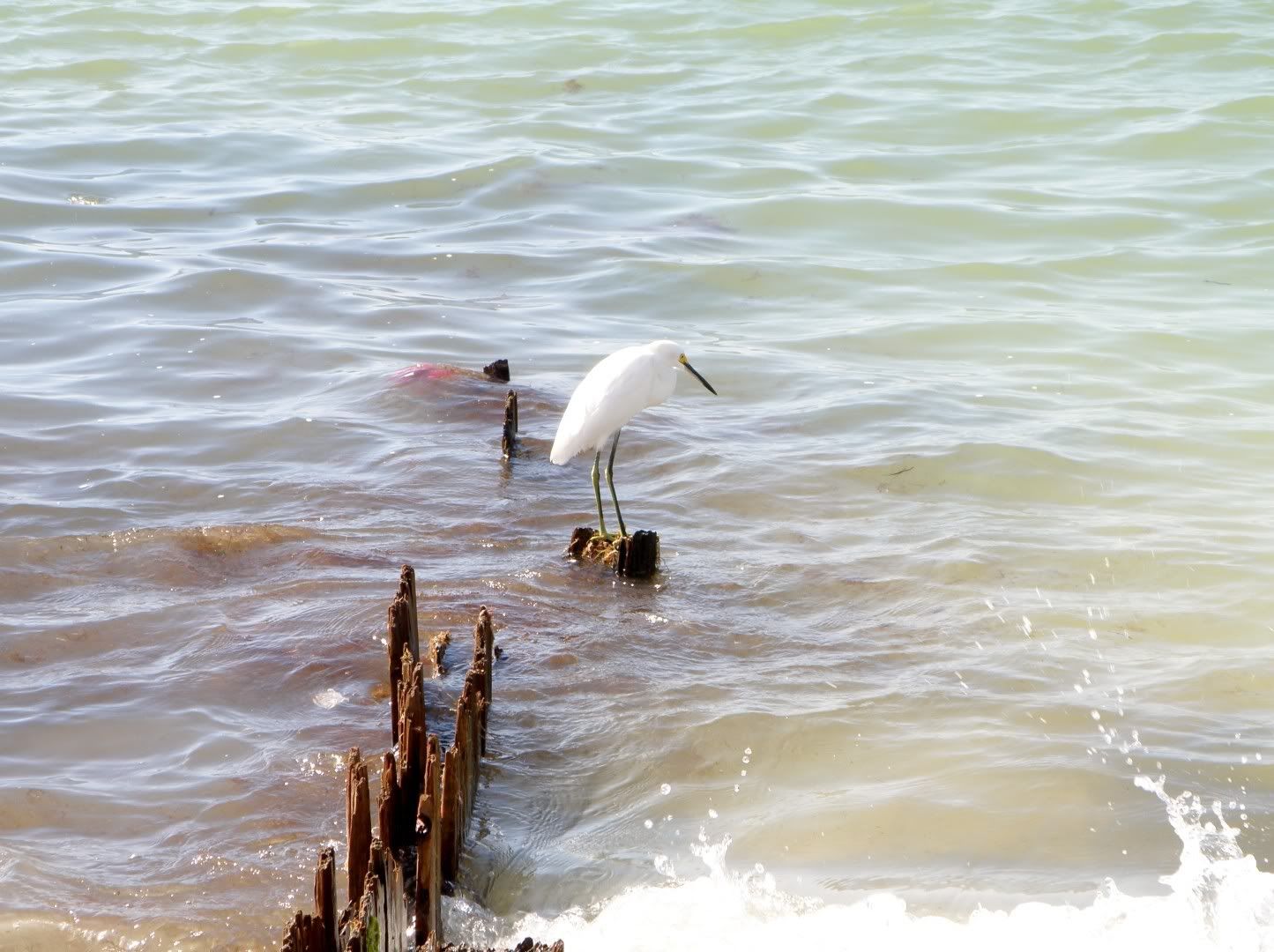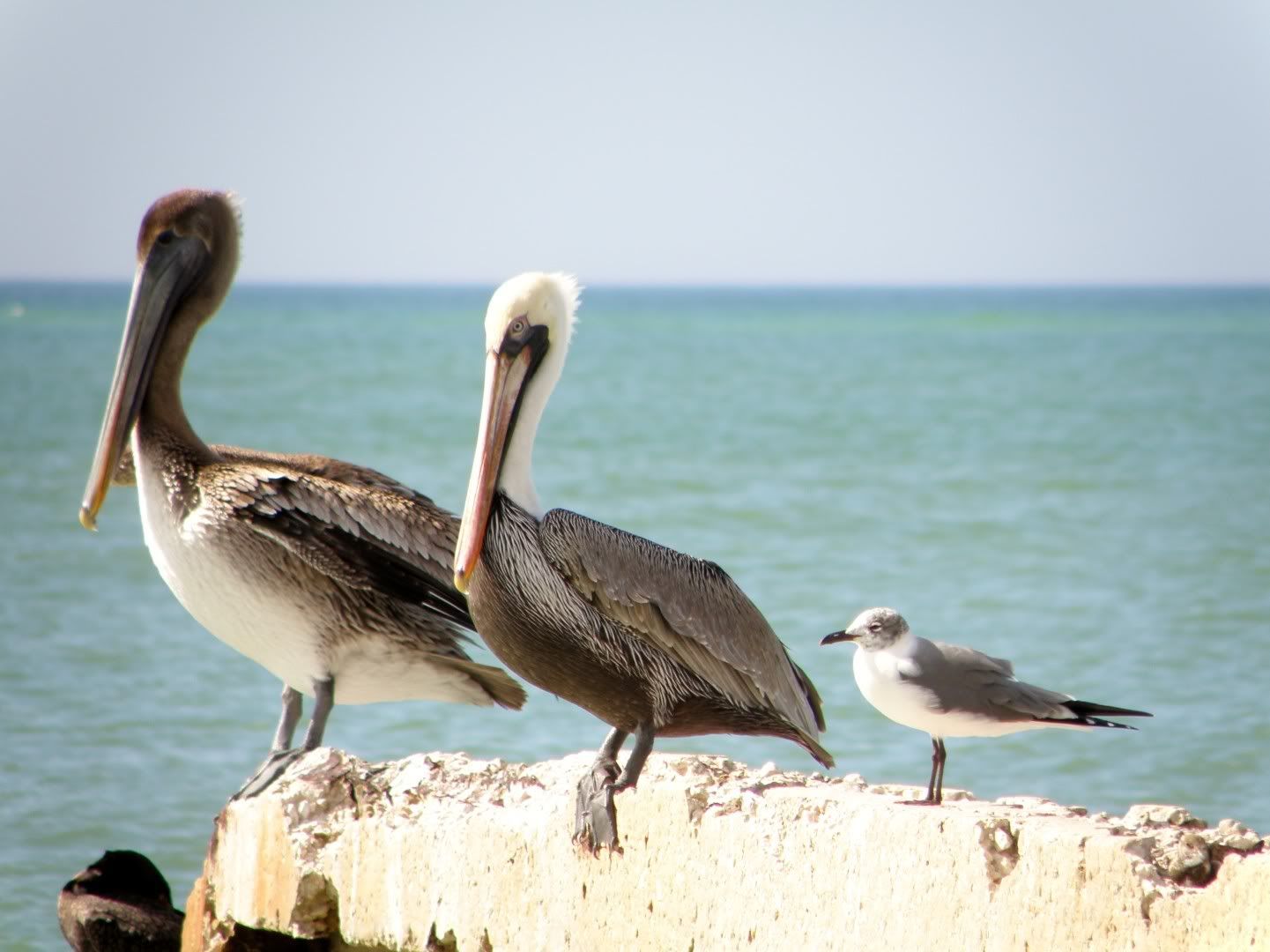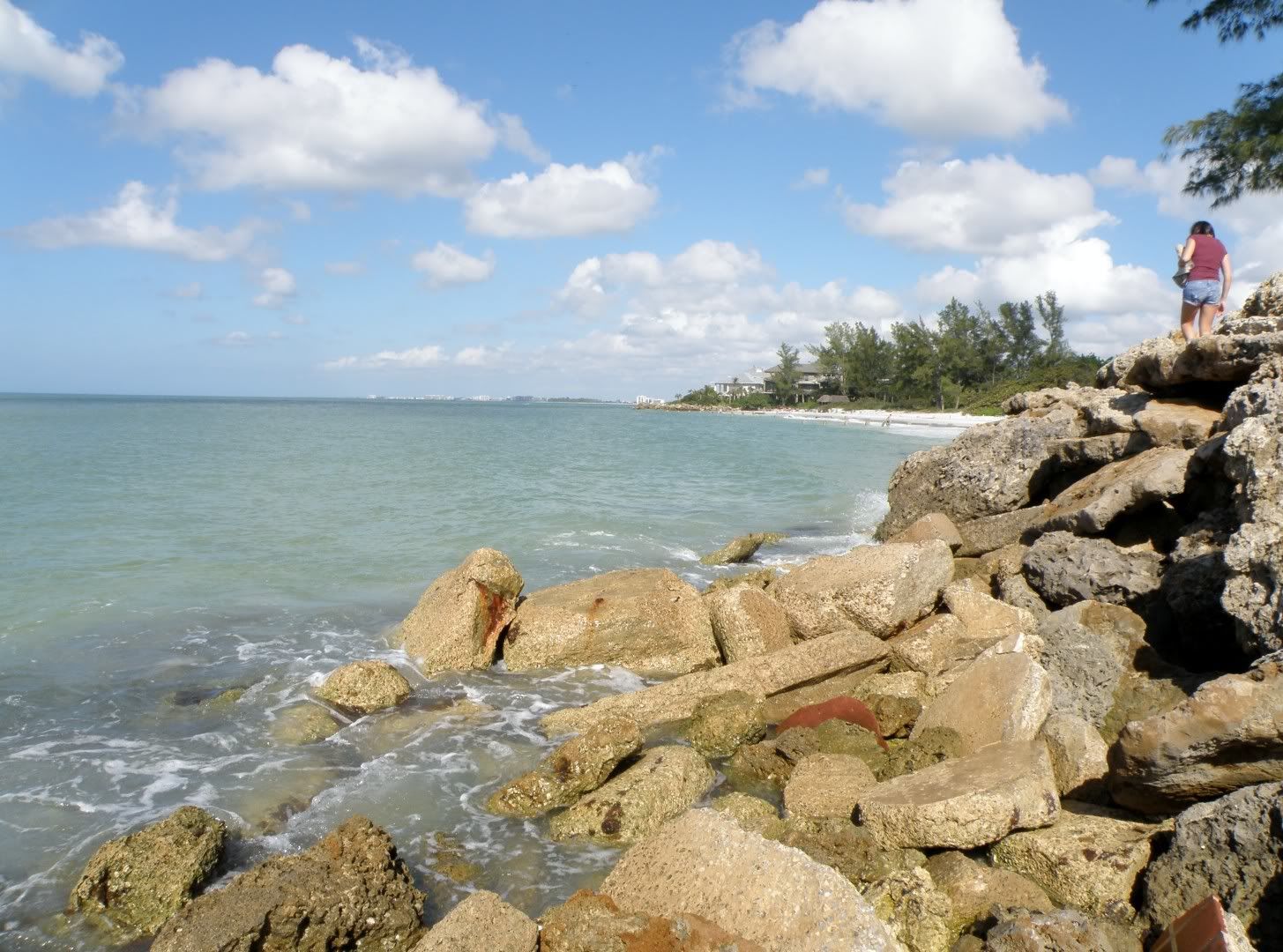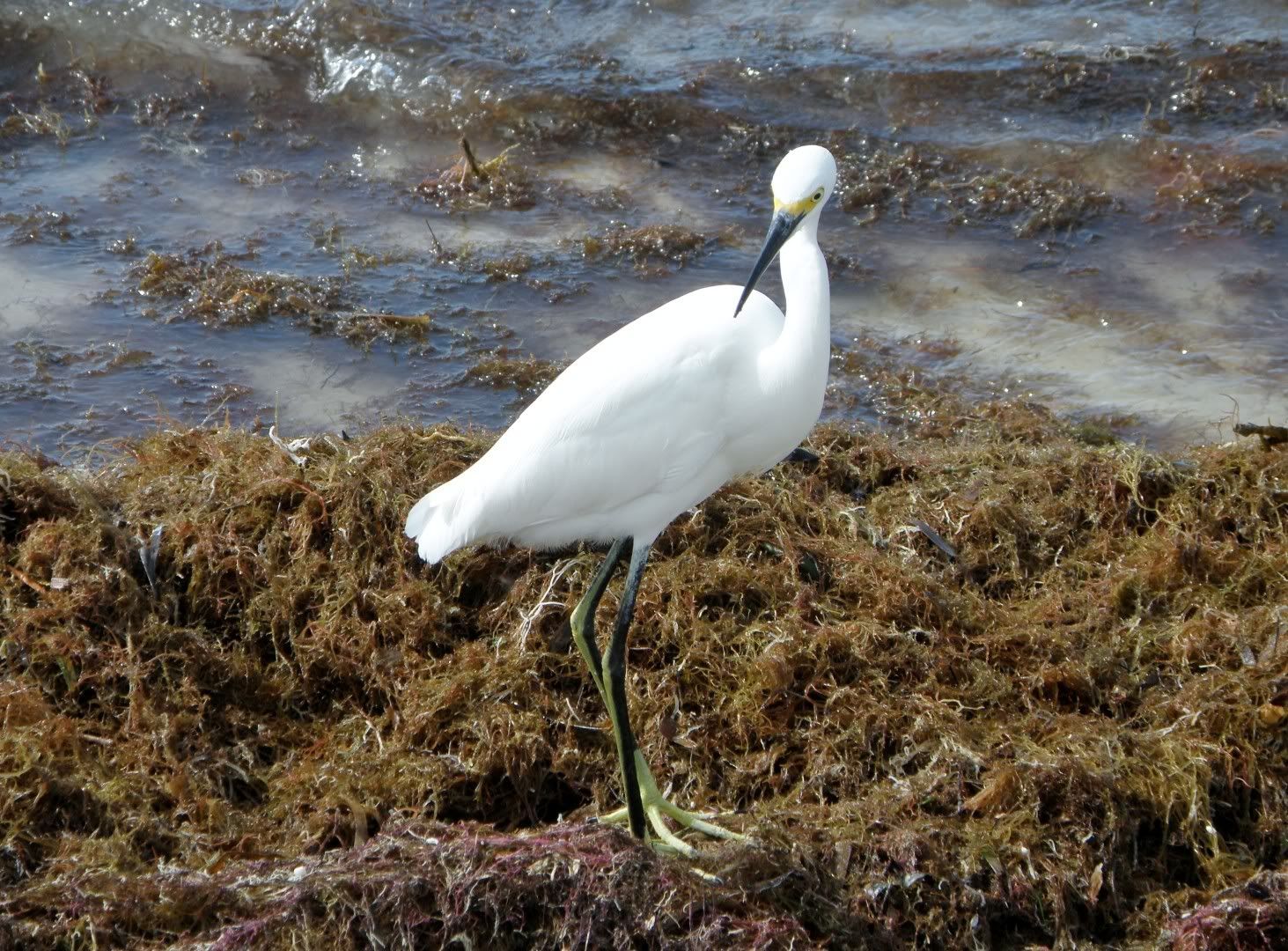 It was too hazy/cloudy for a
green flash
, but the sunsets were still very nice.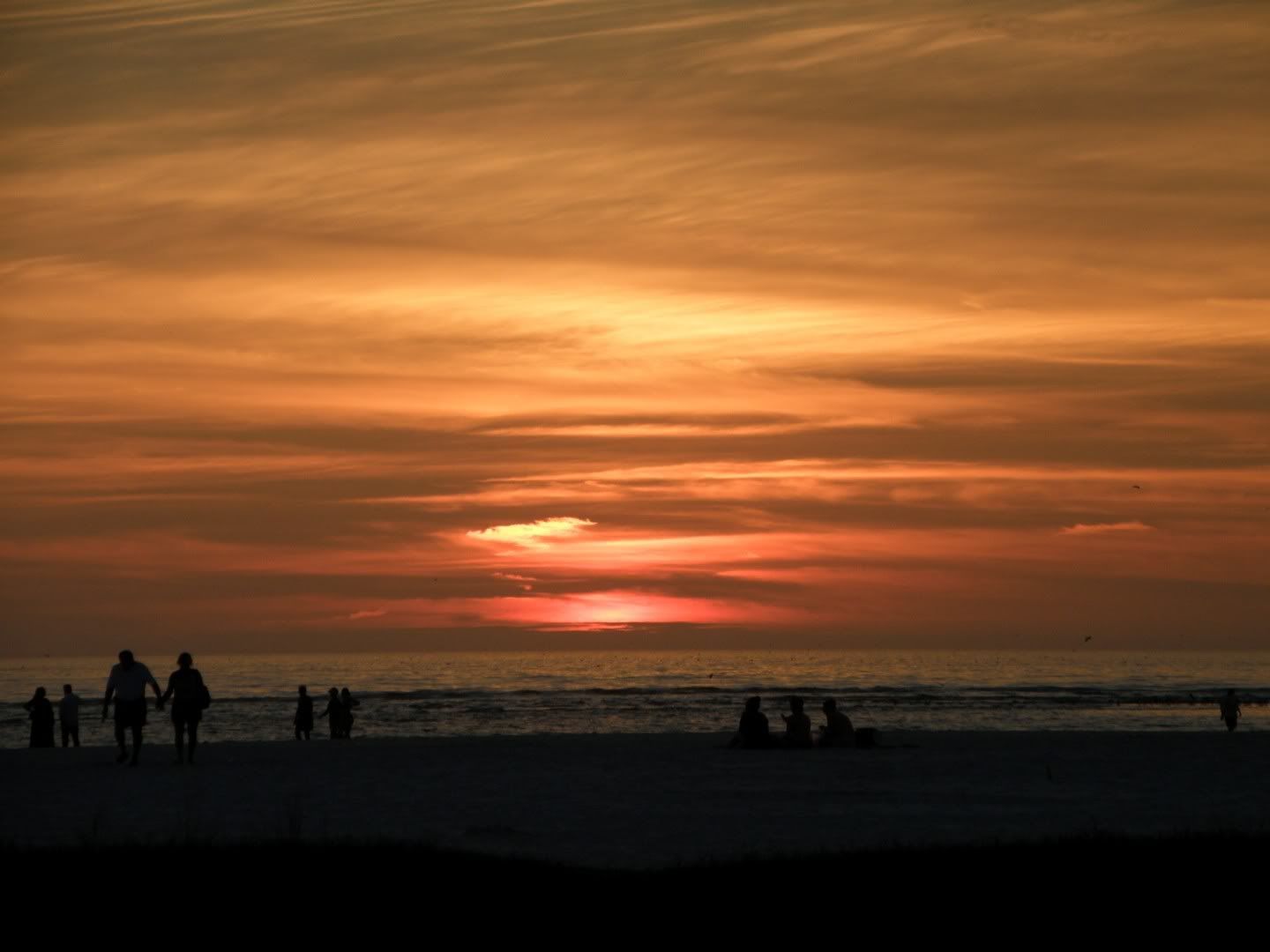 The Everglades were also a treat.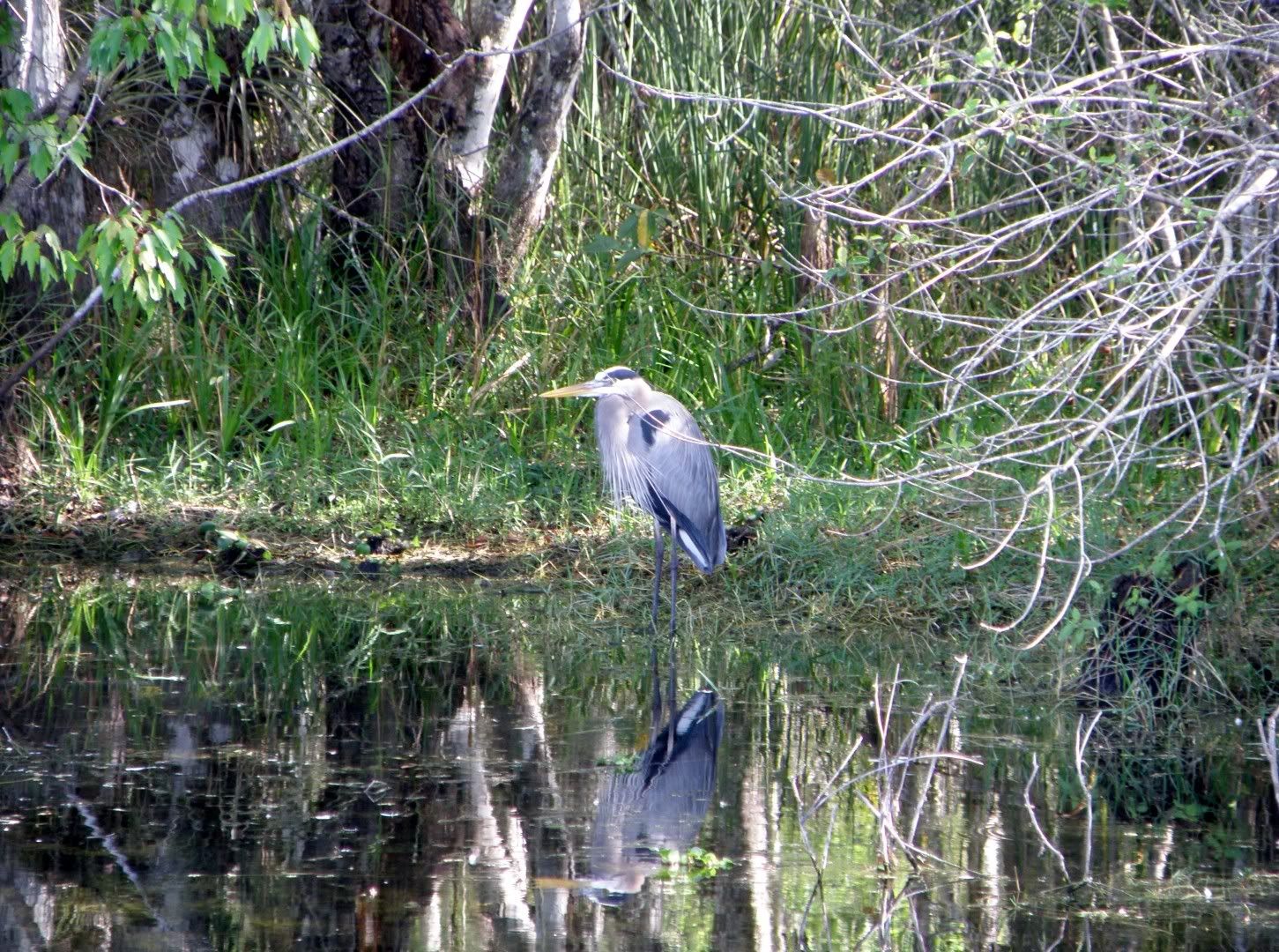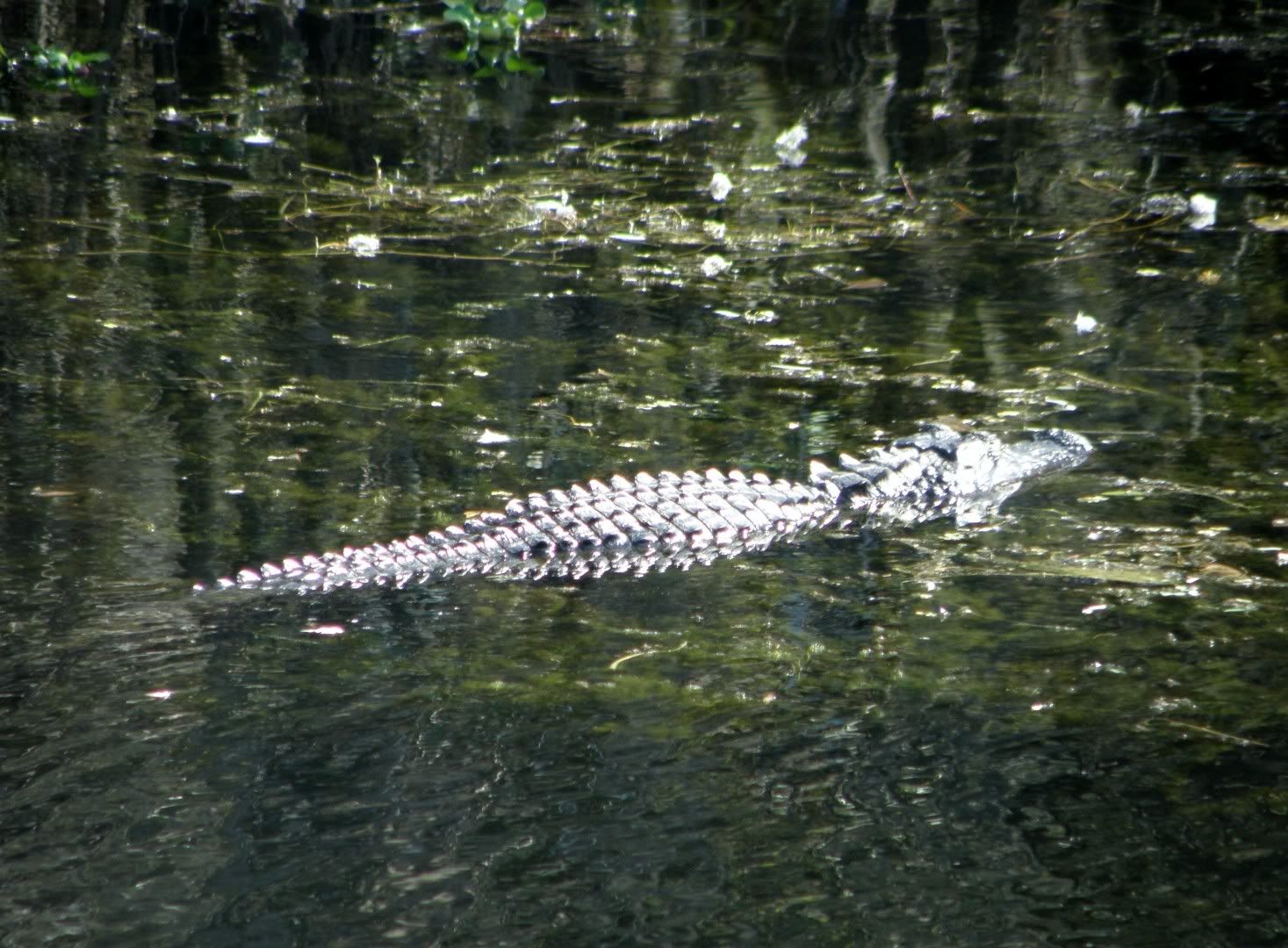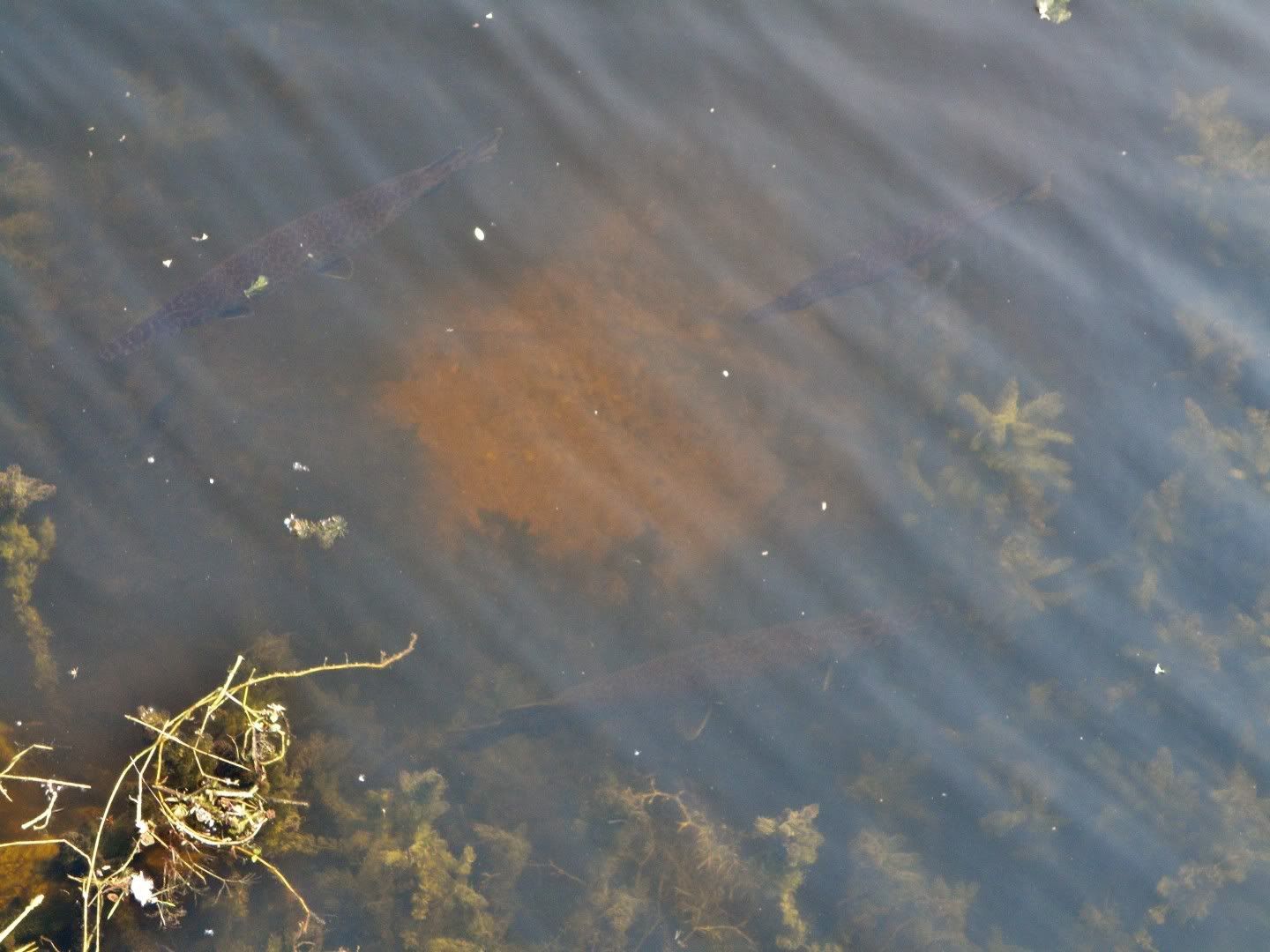 I took a Ranger-guided tour at
Shark Valley, in the Everglades National Park
; it was spectacular.
A flock of Ibises. There were in the Everglades early, as were many other species; a sign of climate change and general warming.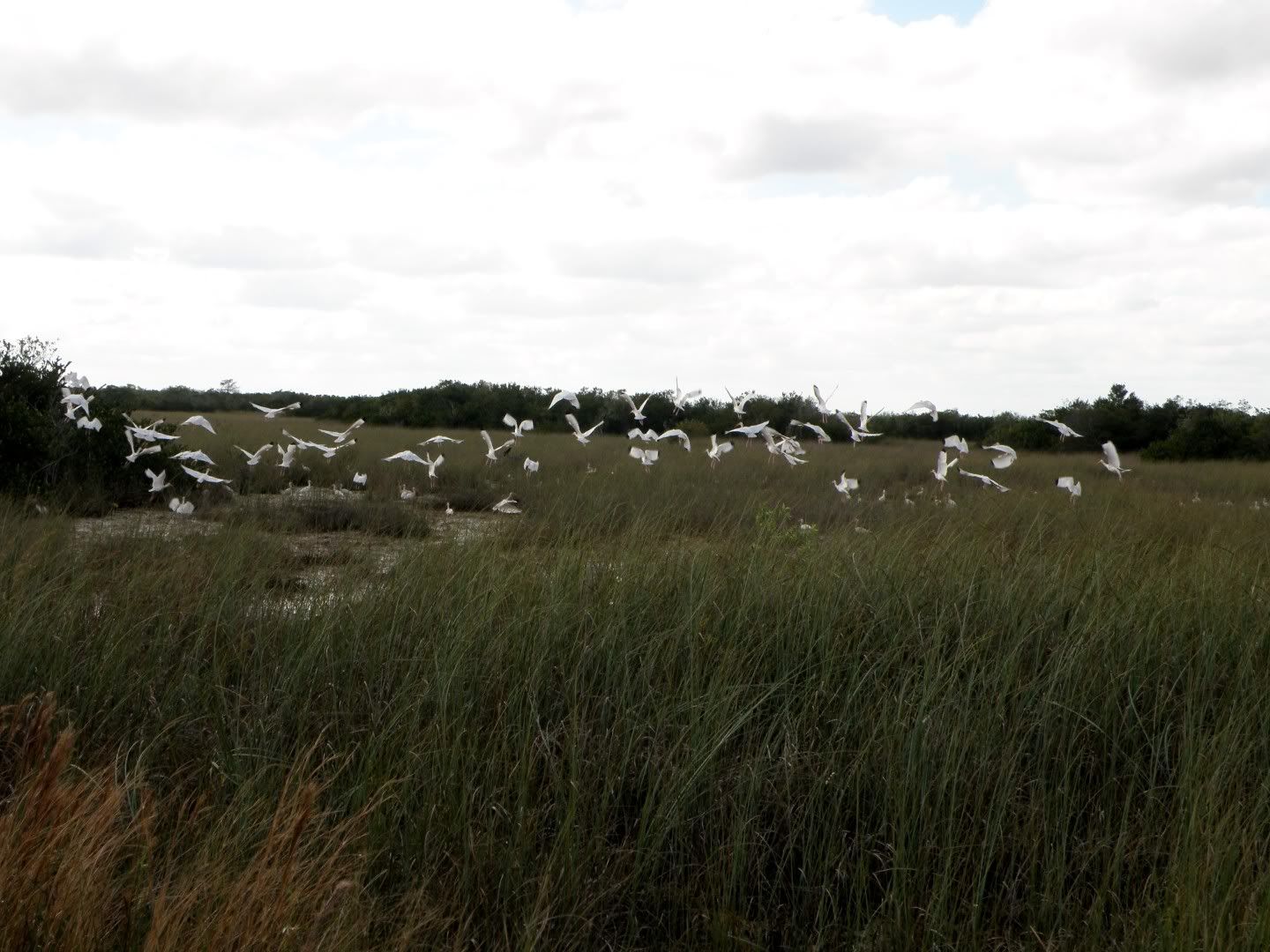 Gators were abundant.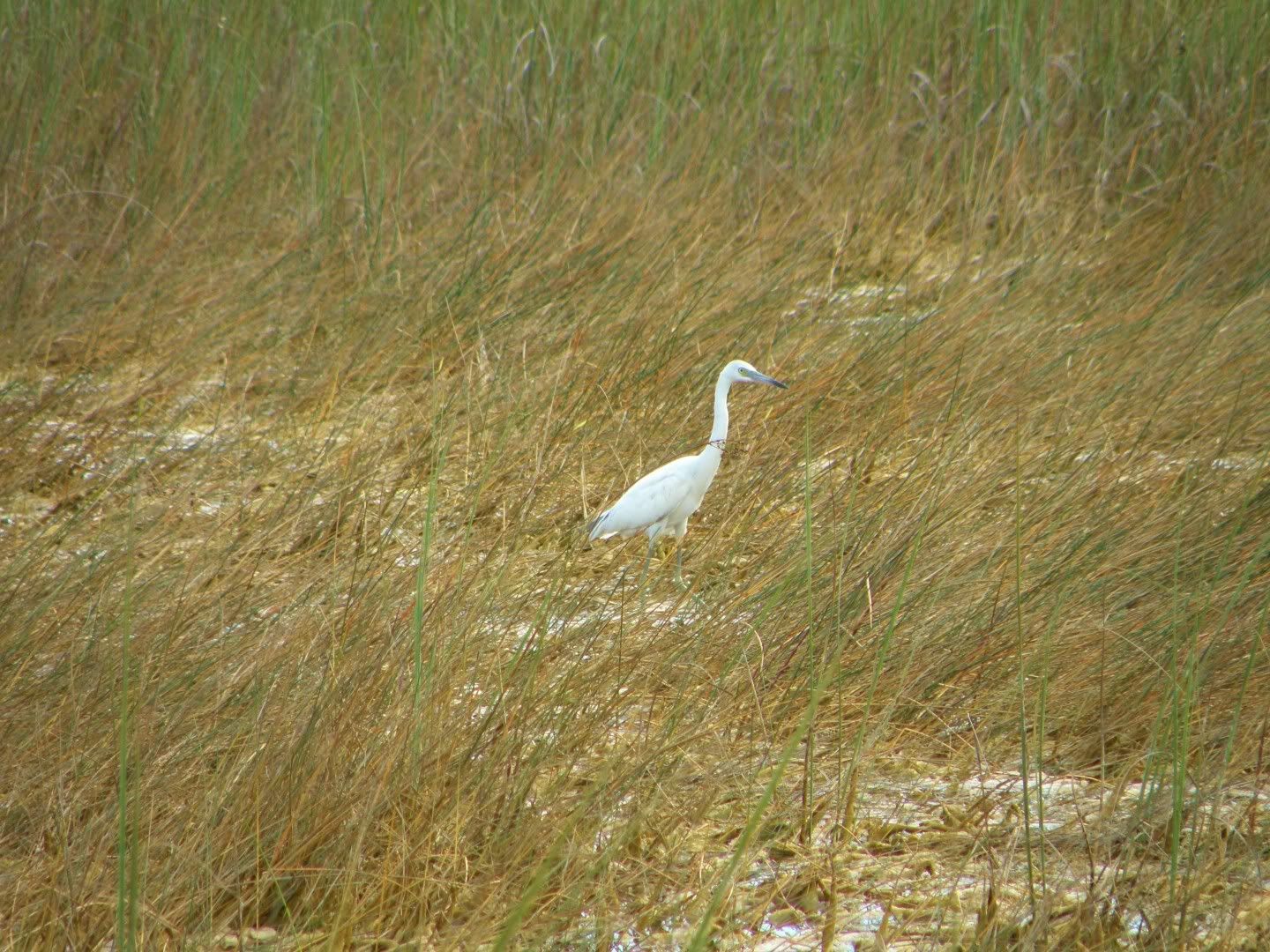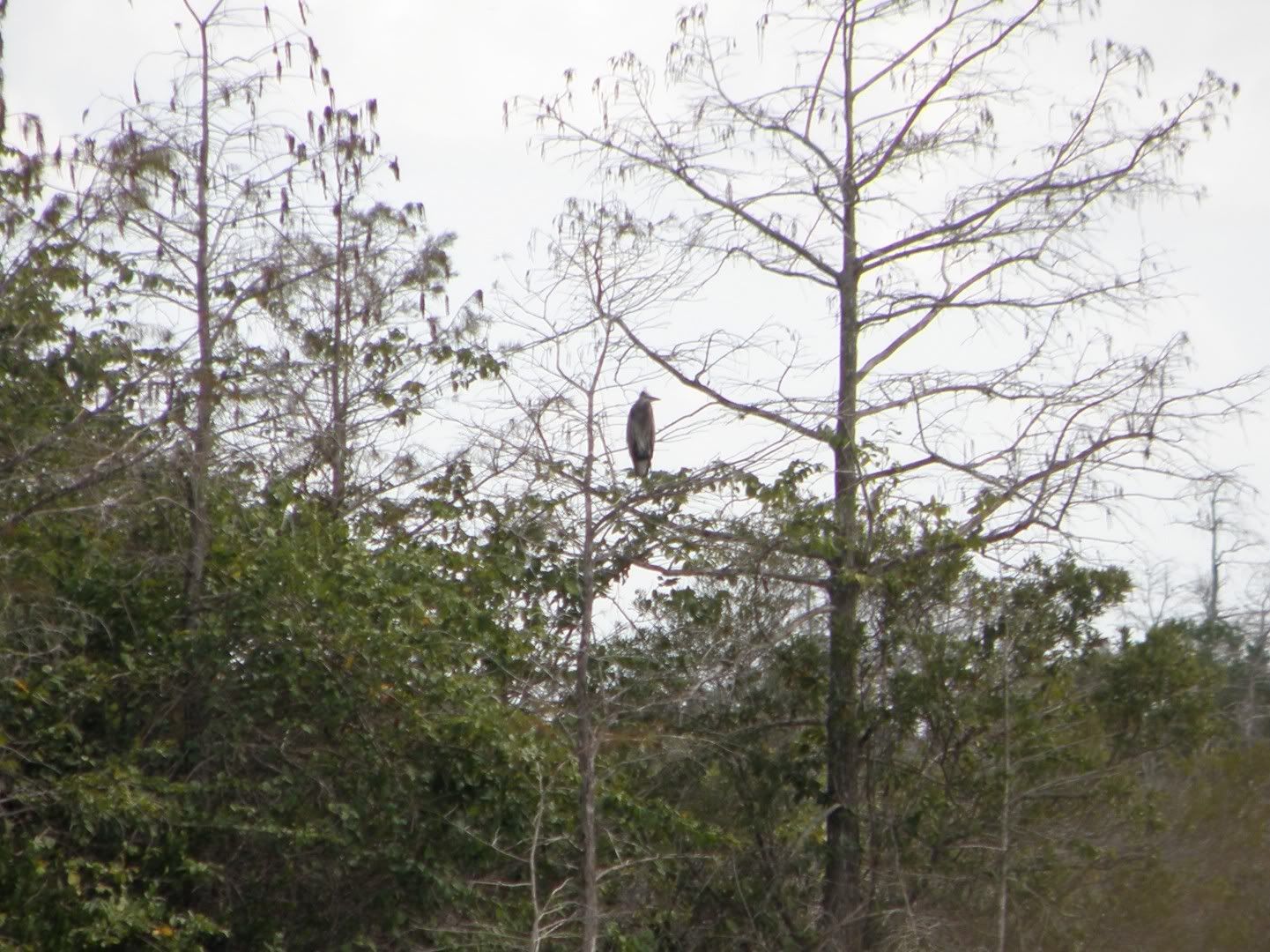 Wood stork.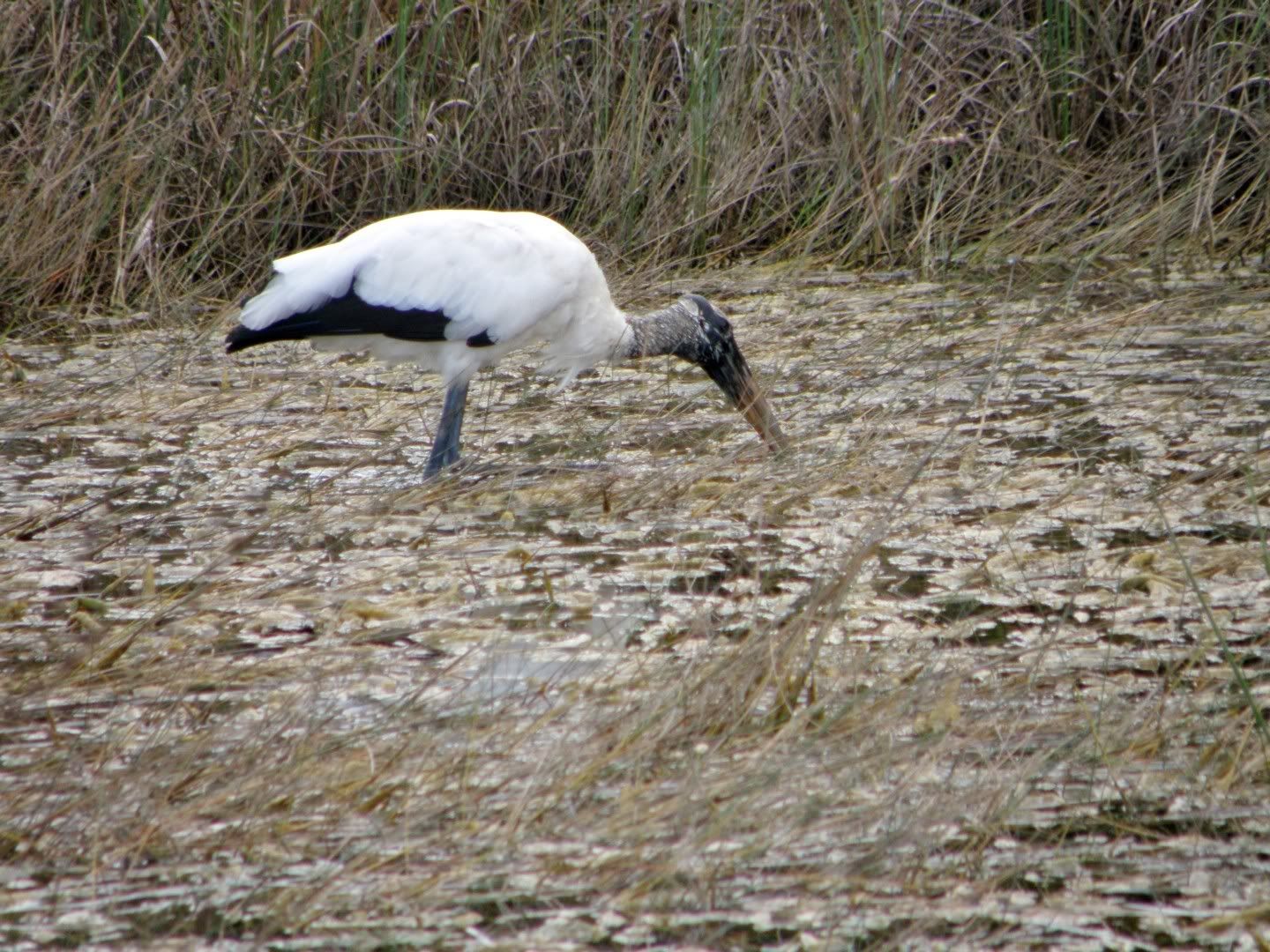 Gator love; we saw many mating pairs, unusual for January. Historically, pre-global warming, alligator mating took place 60-90 days later in the year.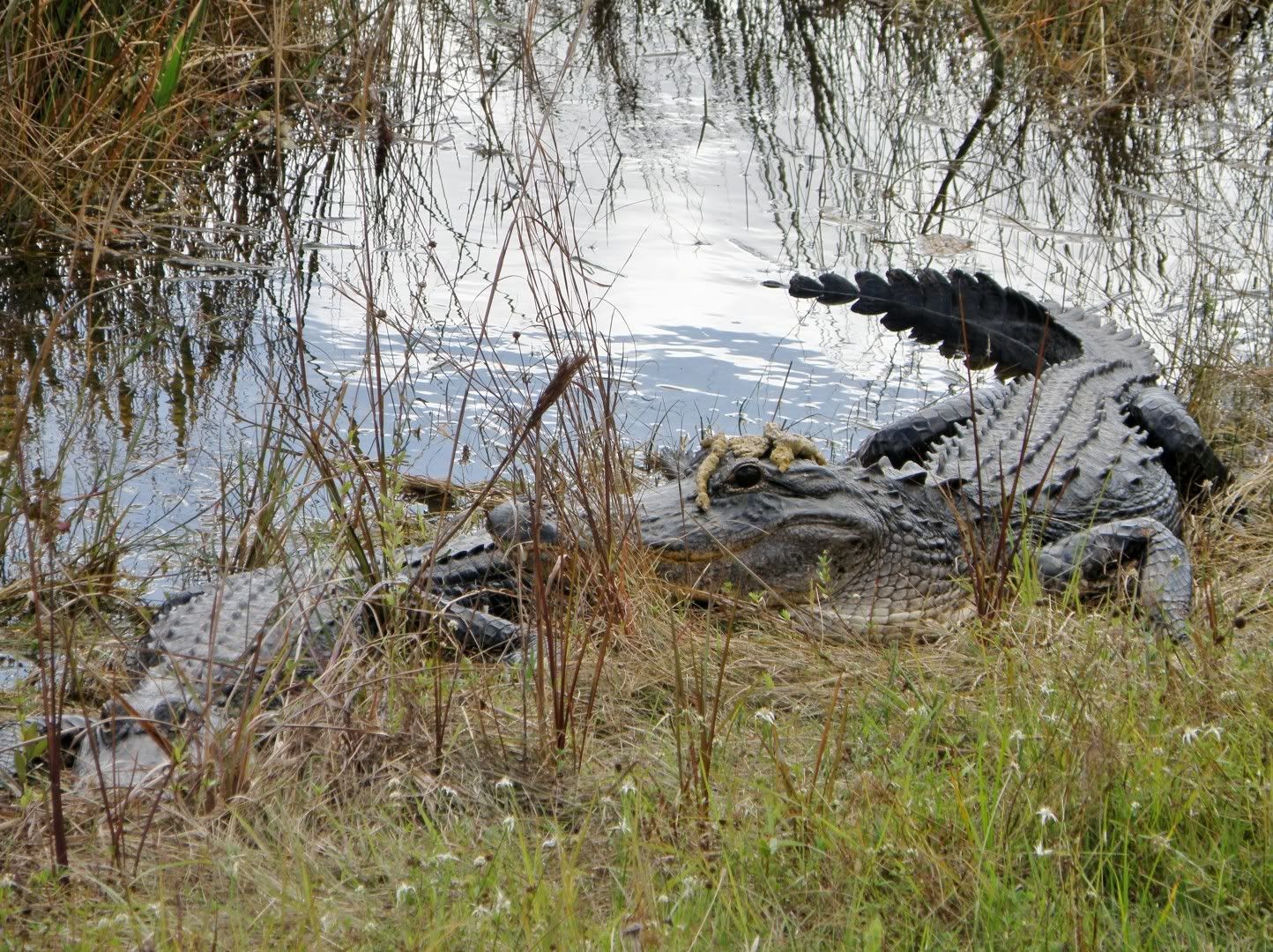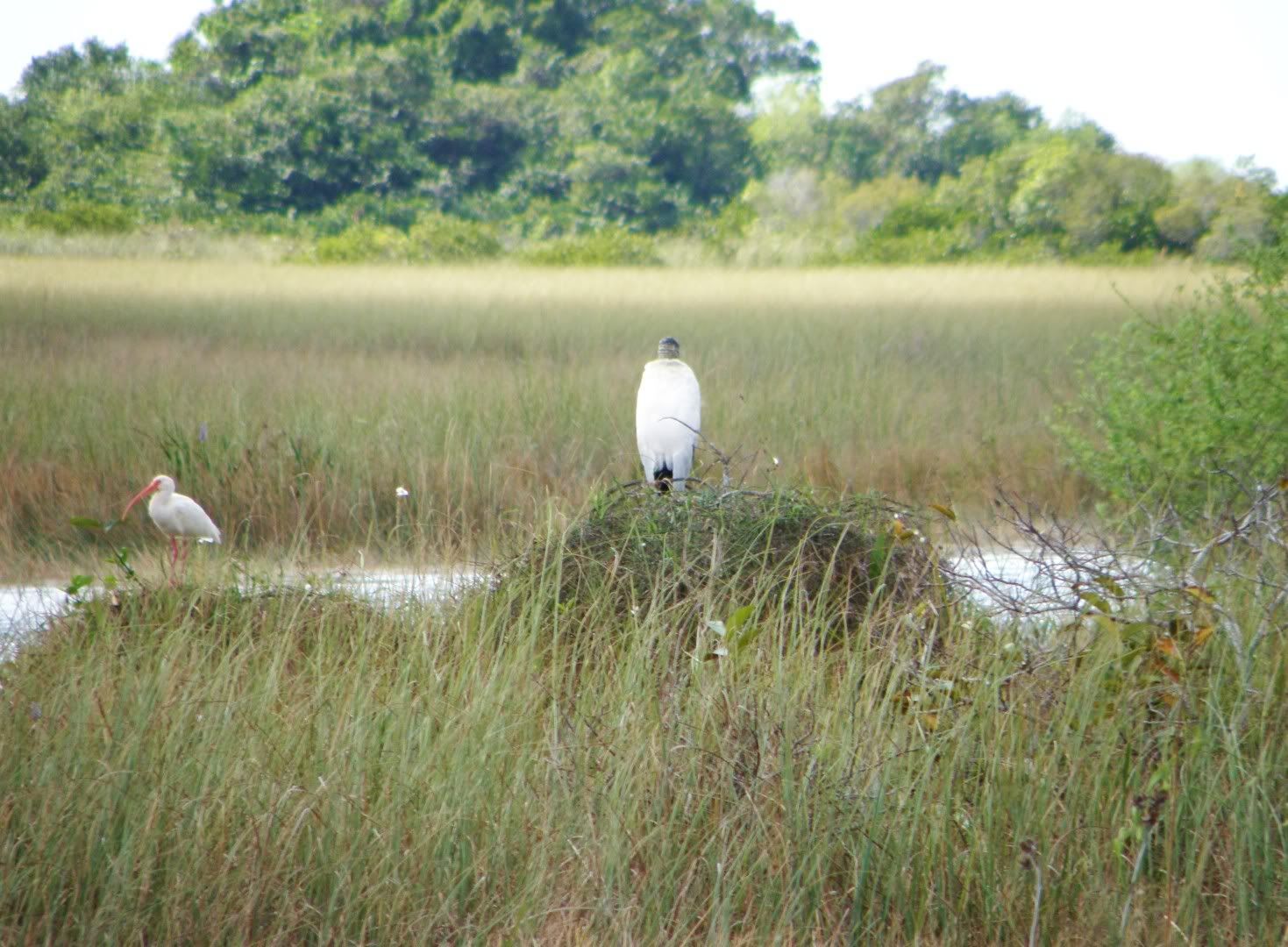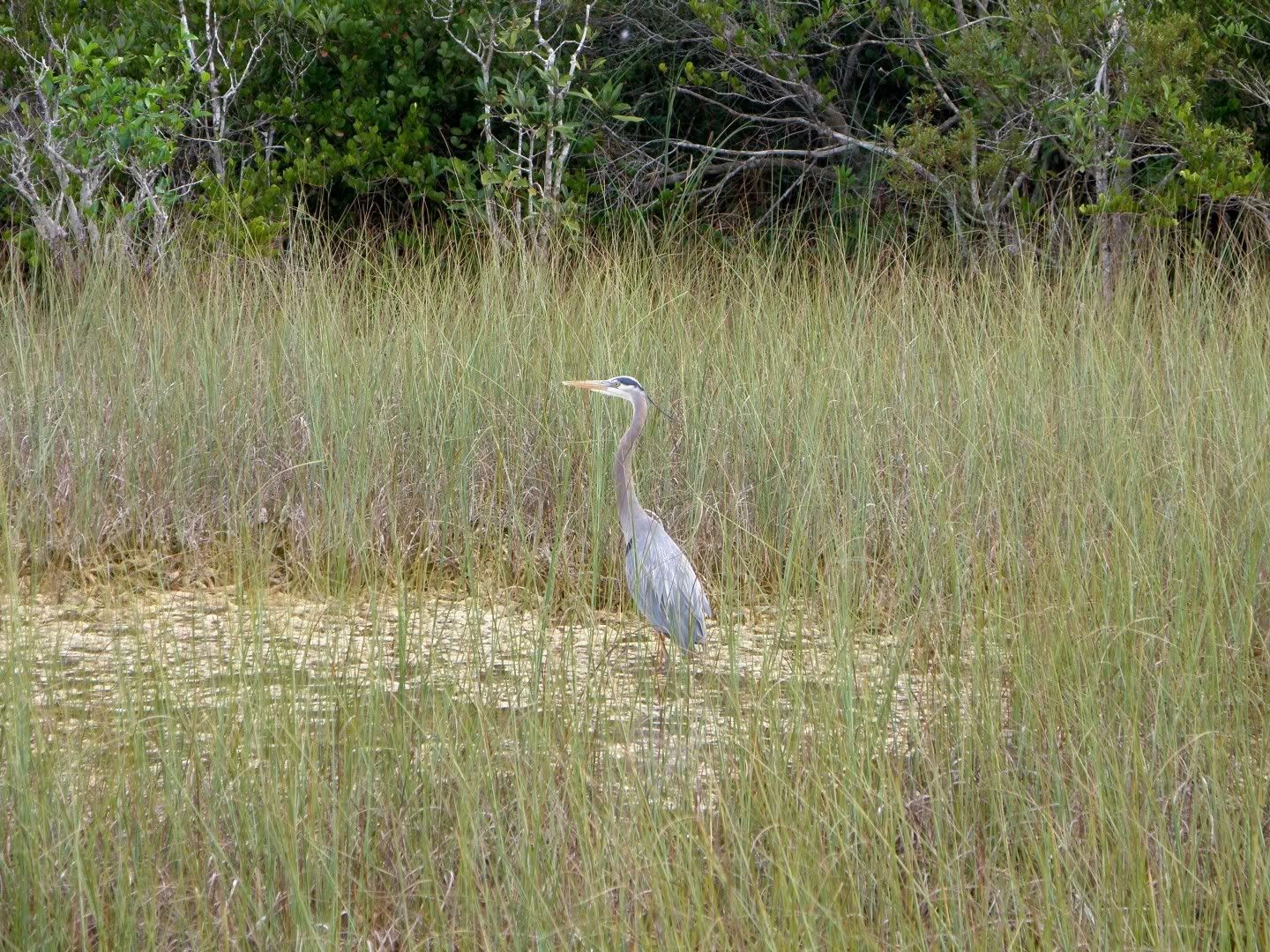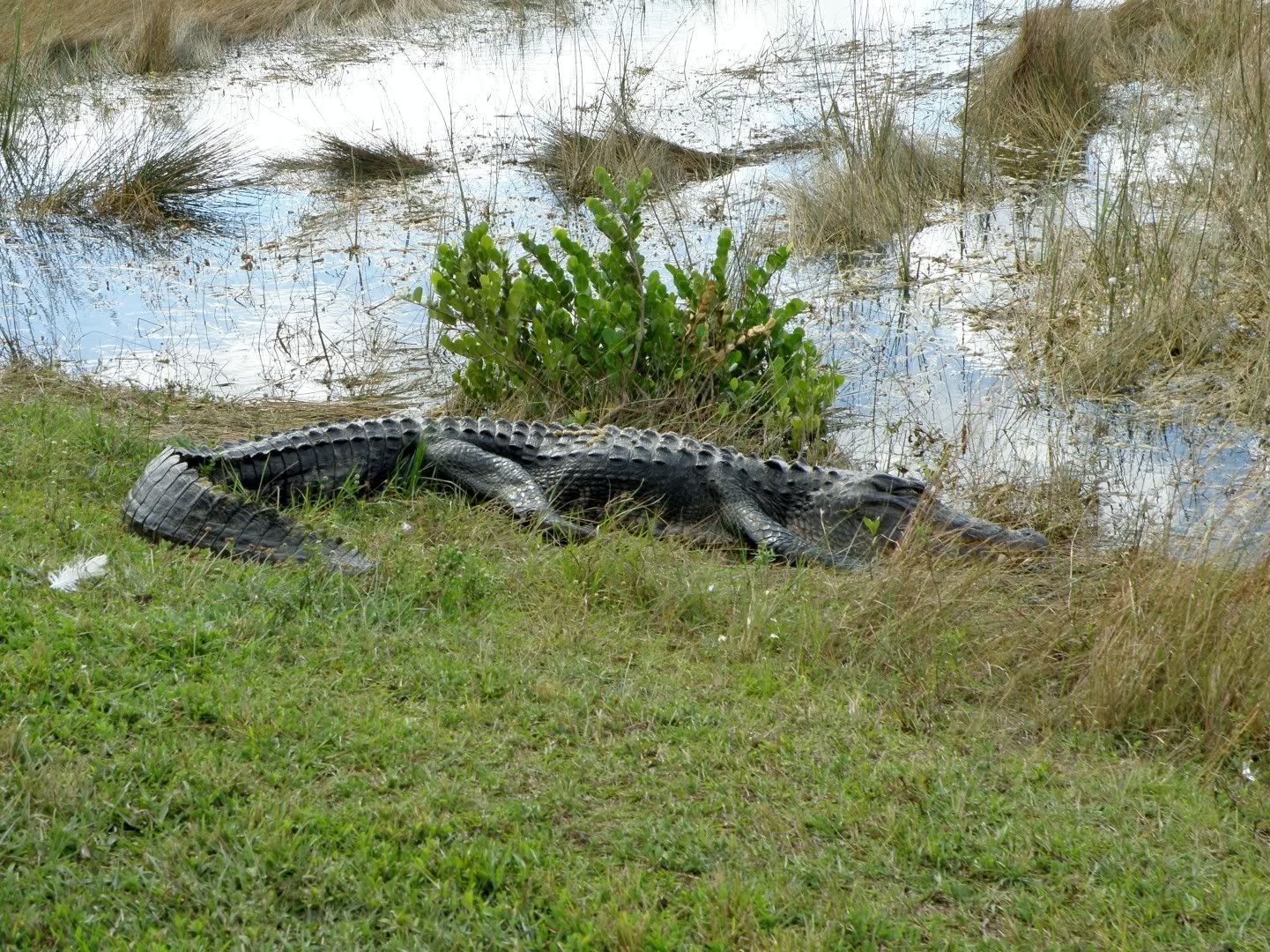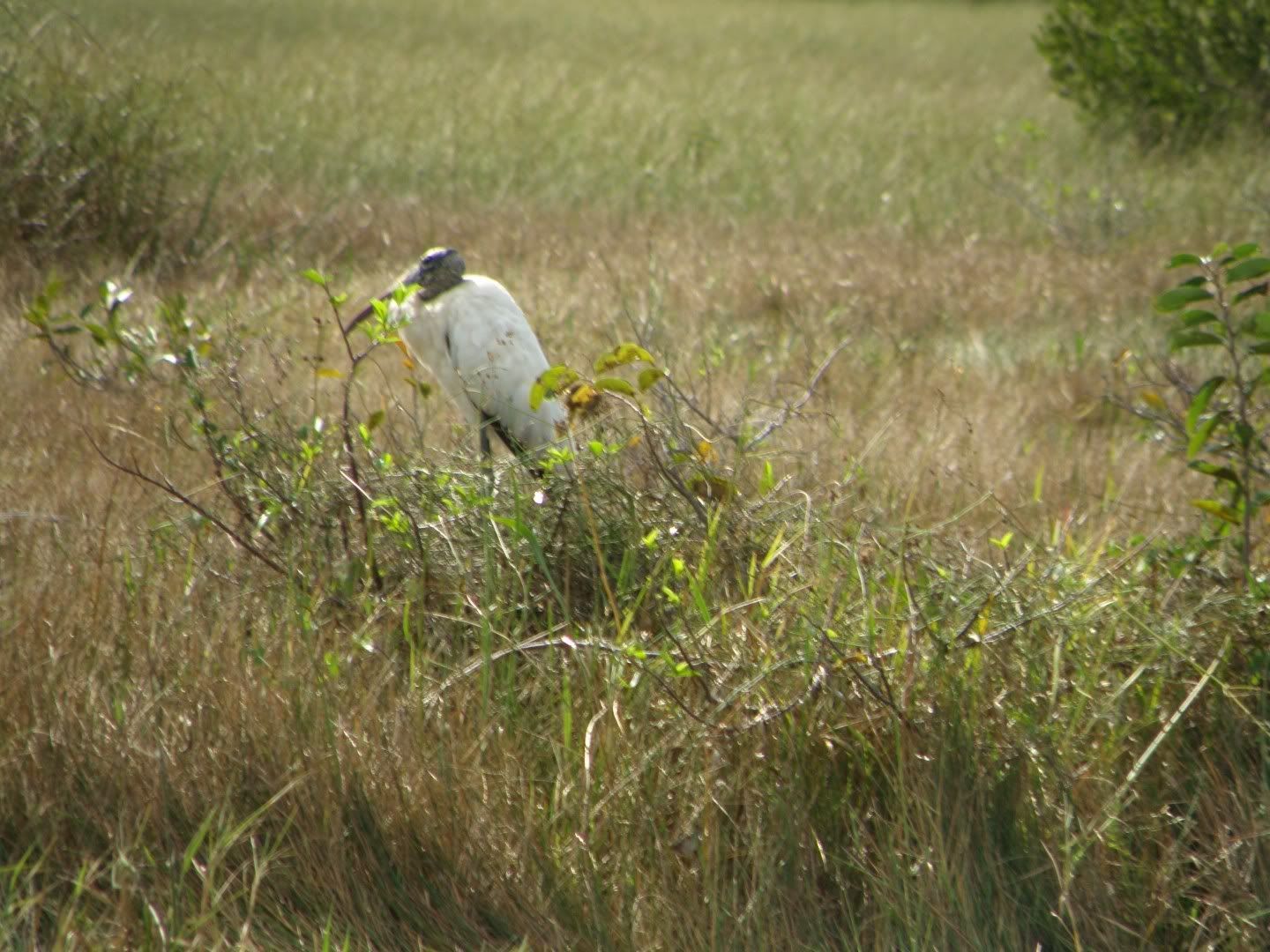 The Great Blue Heron (left) is a visual hunter; it sees dinner, and strikes. The Wood Stork (right) is a tactile hunter, feeling around with its beak in the water for prey.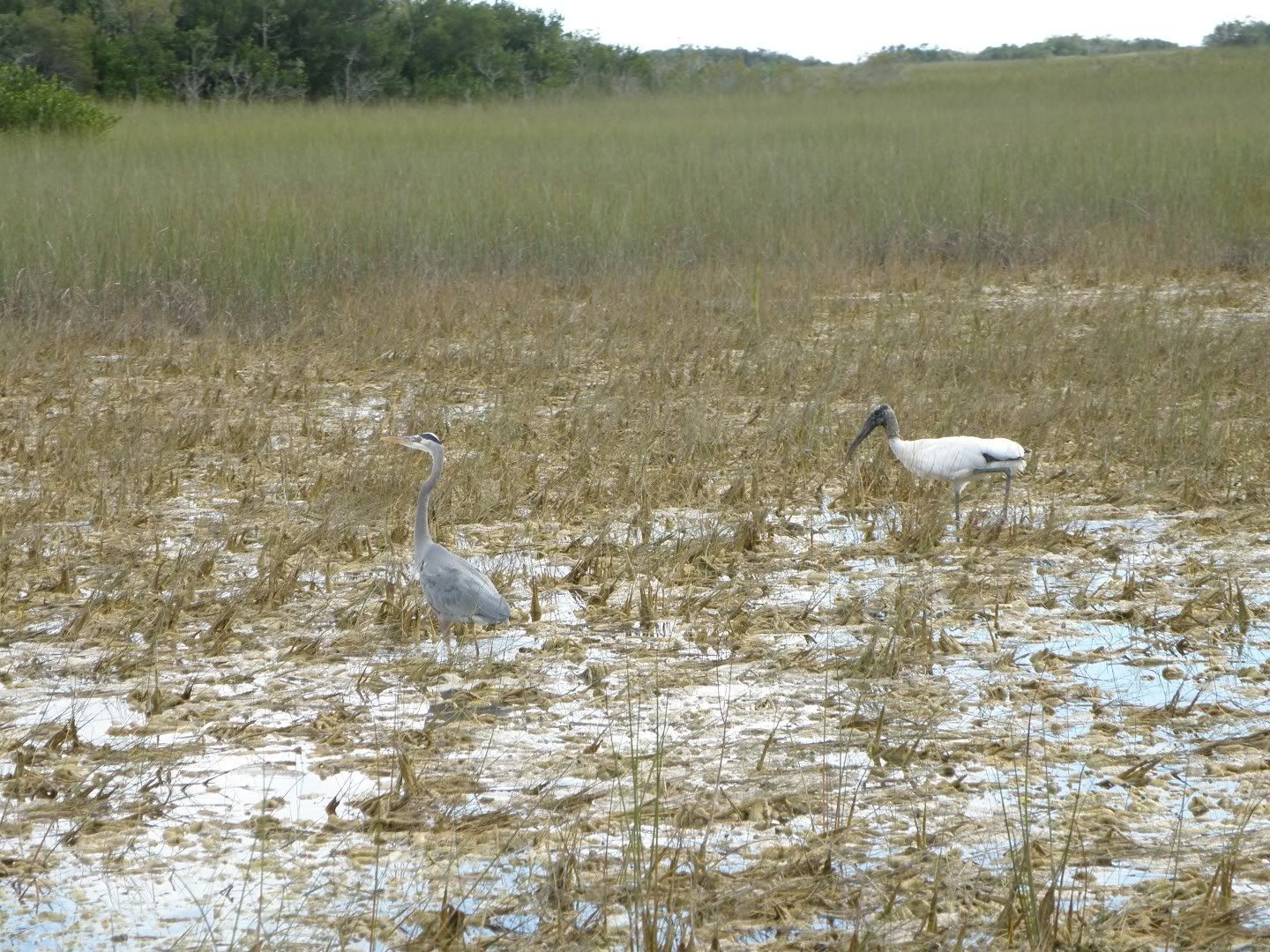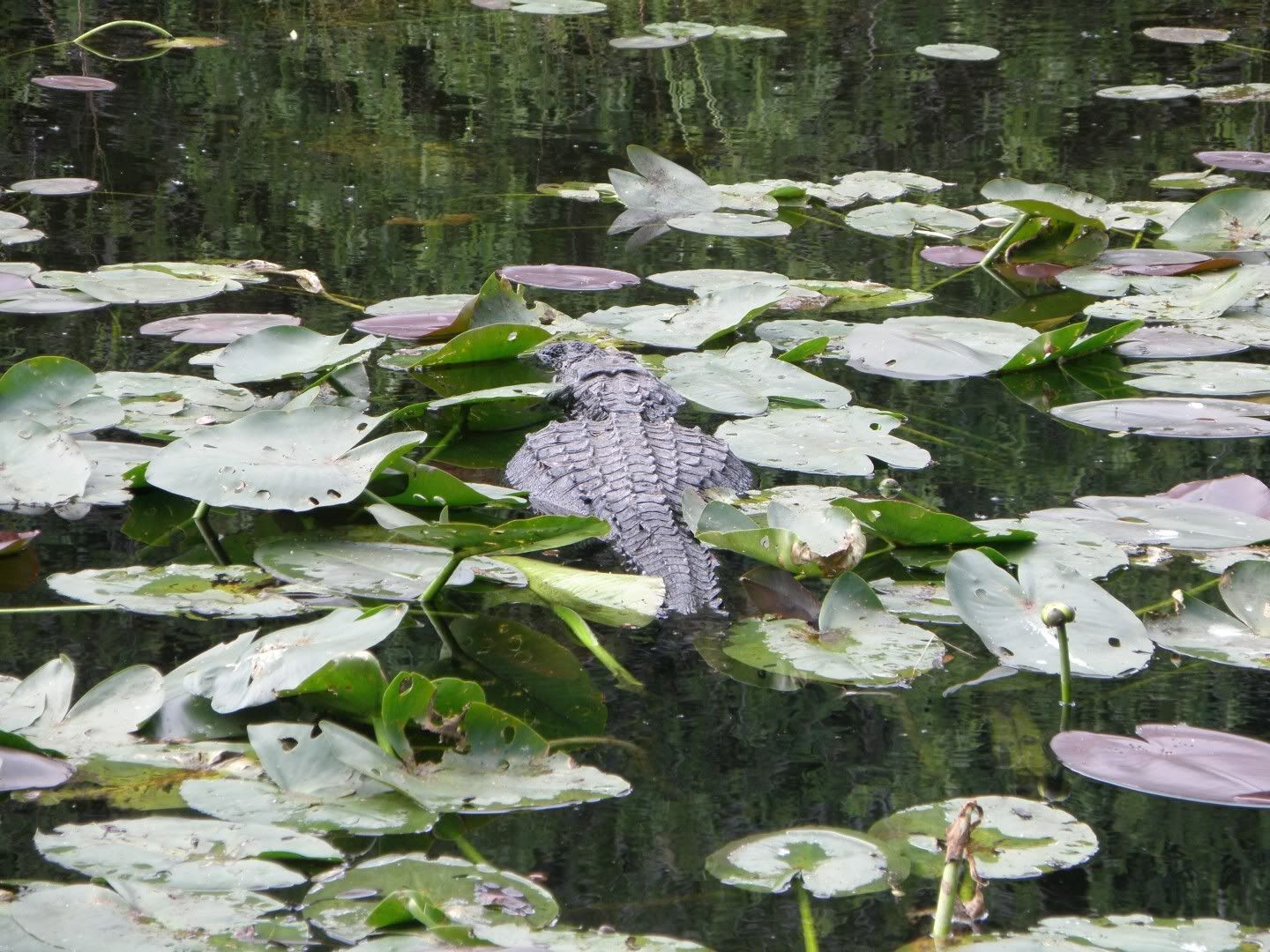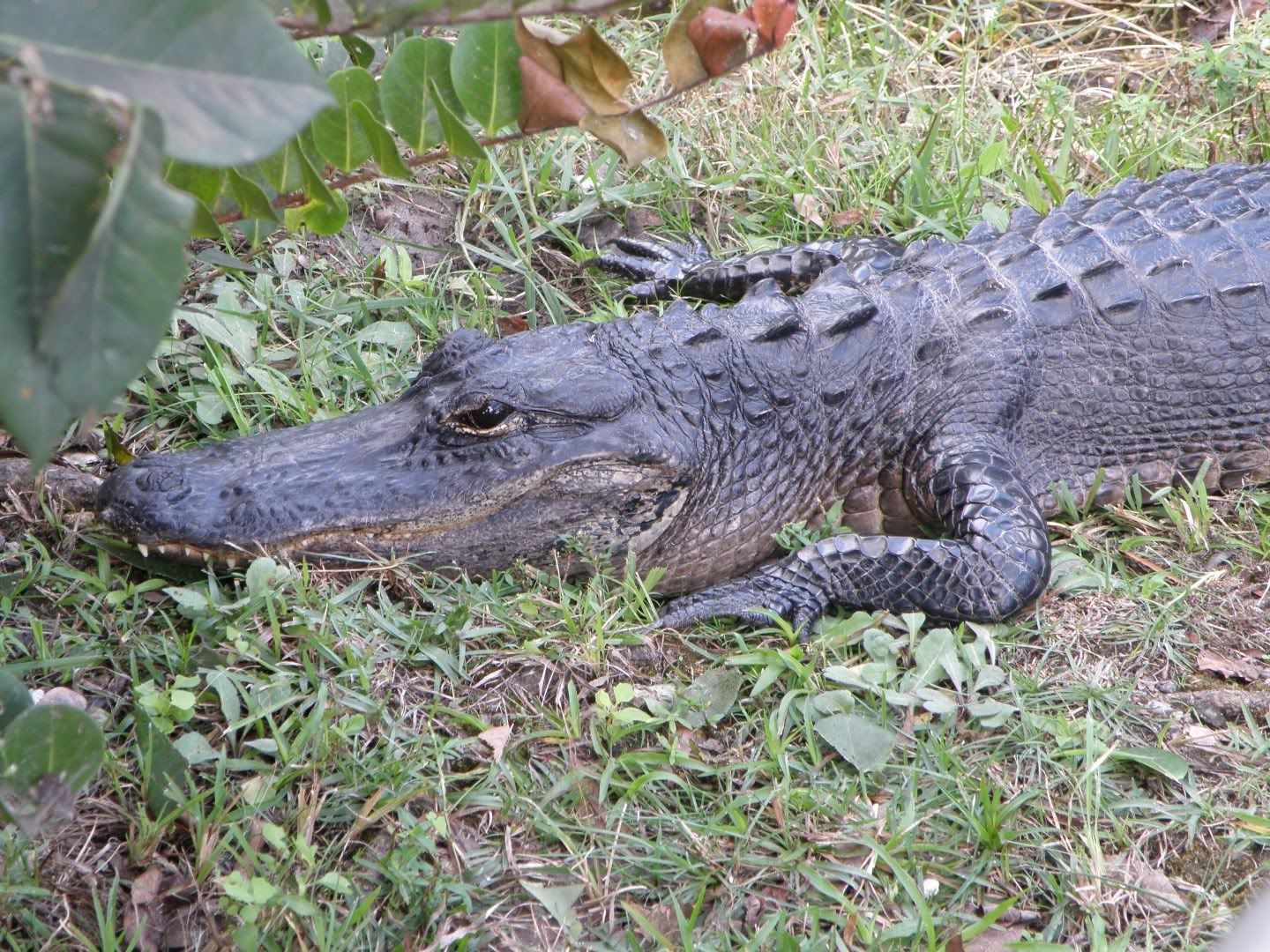 Views from the Shark Valley Observation Tower:
Giant turtle, about 1M (1 yd) head to tail.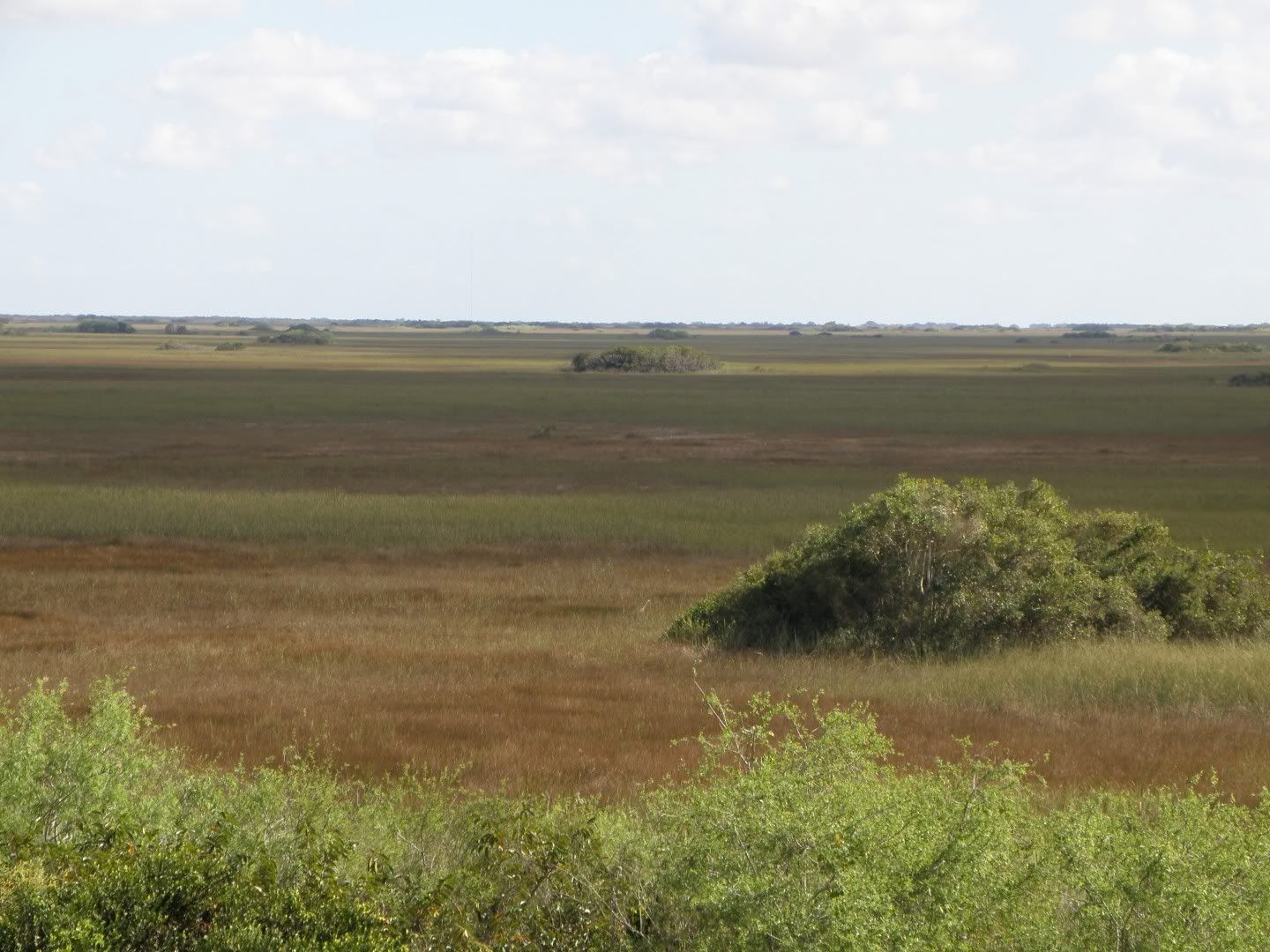 Partial panorama from the Shark Valley observation tower.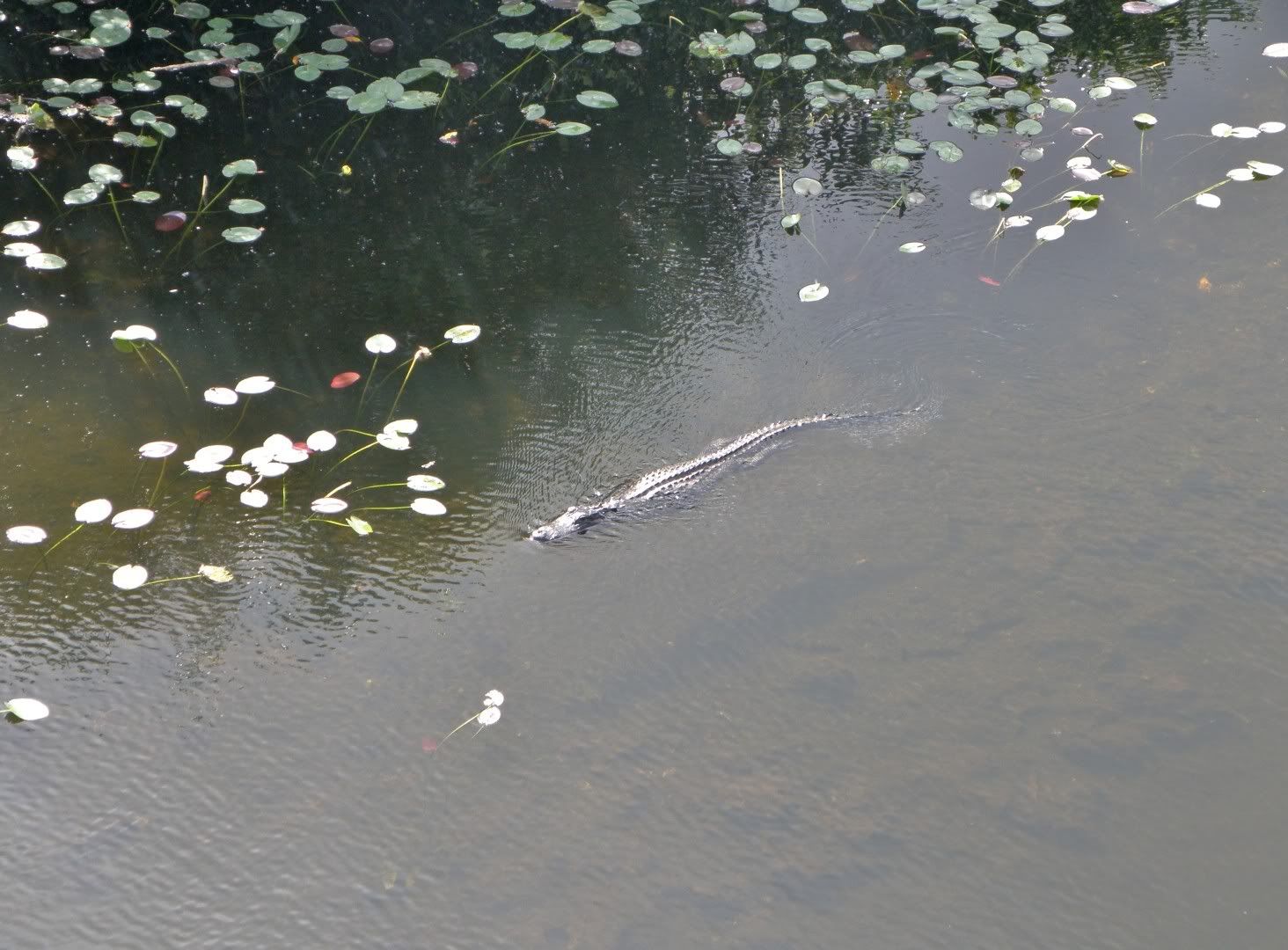 Anhinga; a diving bird, similar to cormorants (but more colorful, and deeper-diving.)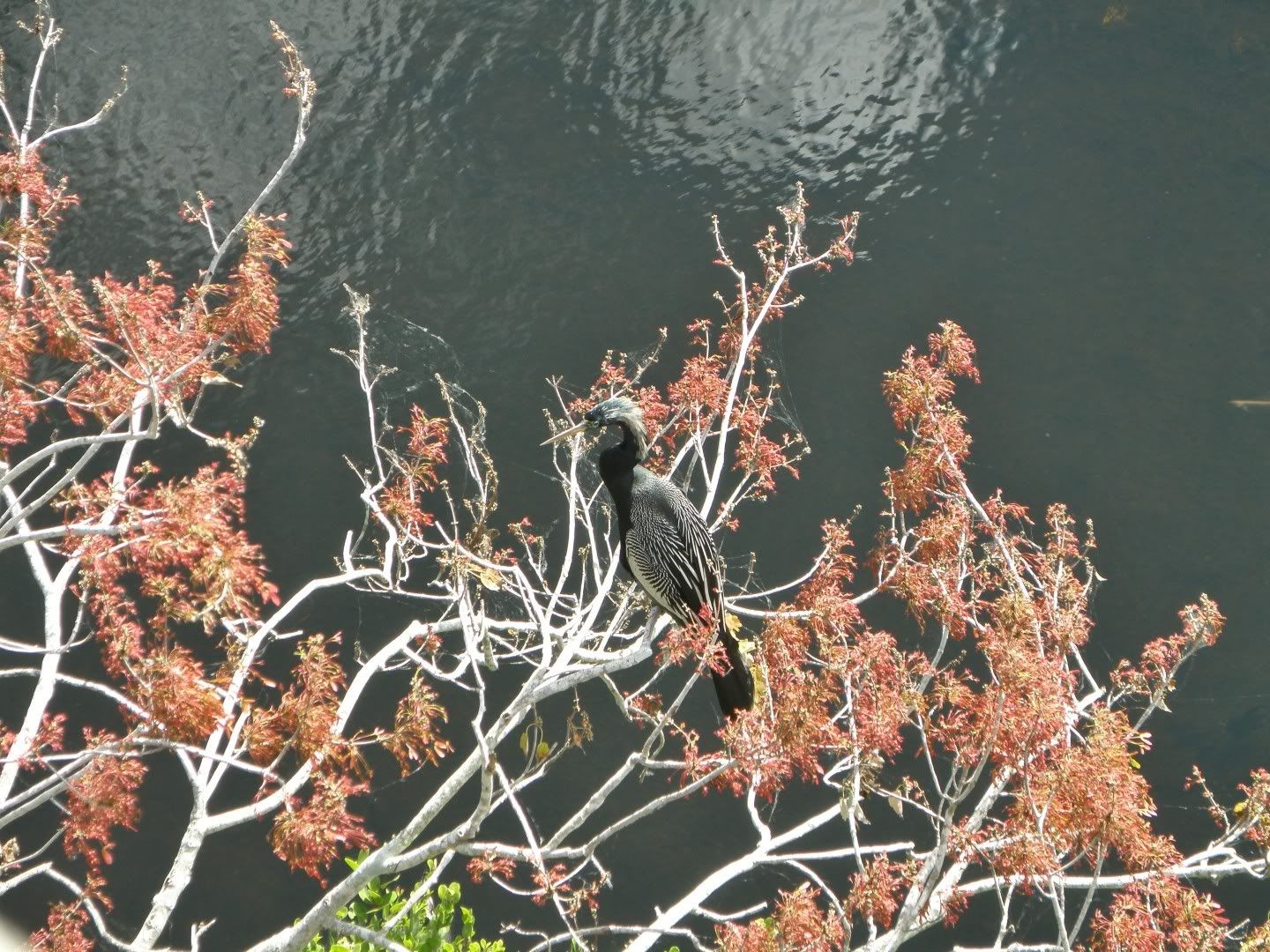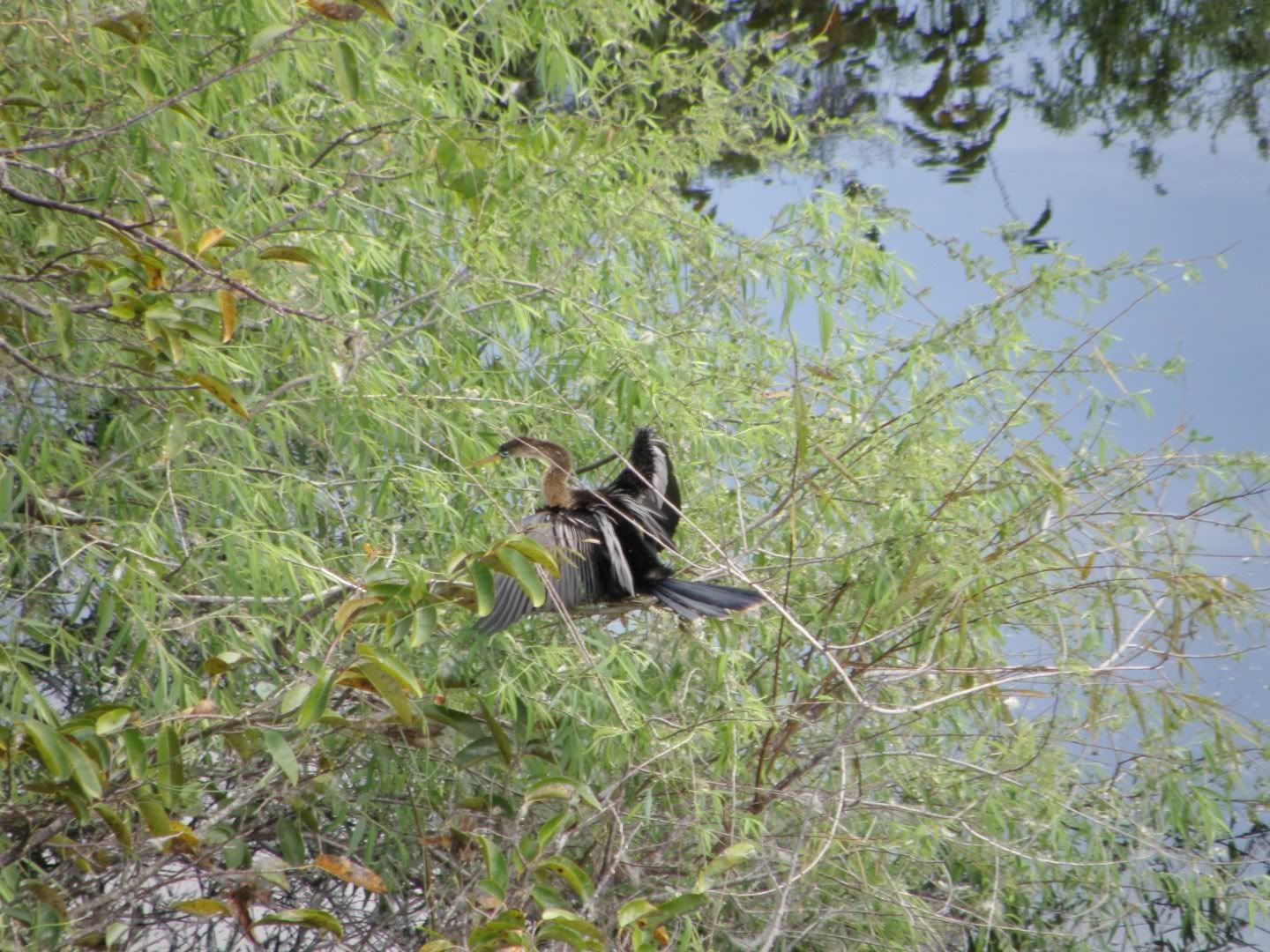 It was a good trip!