I finally completed the task I set out to to on the day of the Marathon --- to do some banking at a branch that happens to be almost precisely at the marathon's finish line.
Boylston Street was closed for a week. (See
http://fredlanga.blogspot.com/2013/04/boston-morning-after.html
) It reopened for residents and business owners a few days ago, and is now almost fully open.
This is the site of the first blast. On the surface, it looks almost normal, except for the extra cops still stationed there.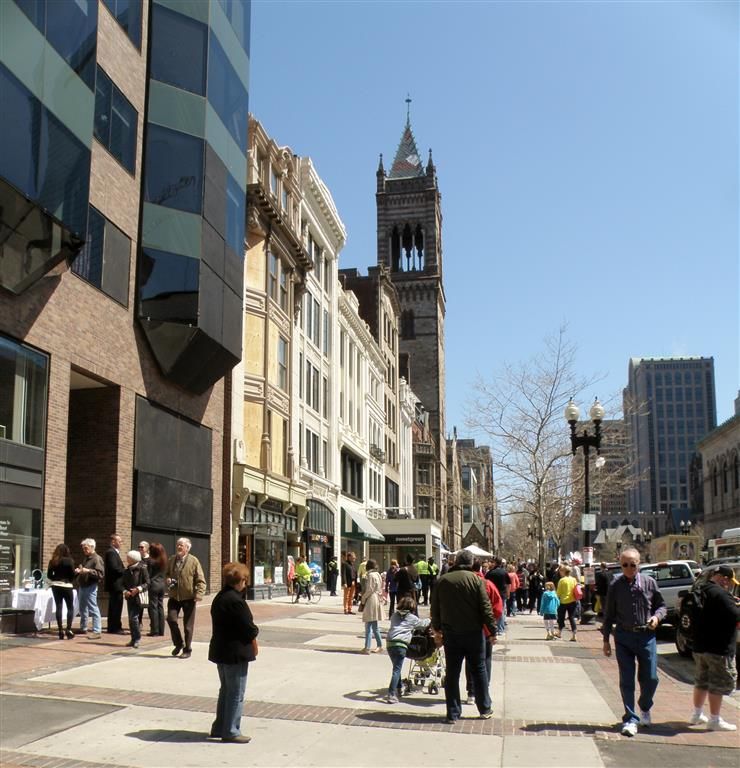 Look a little closer and you can see that the worst damage still is unrepaired.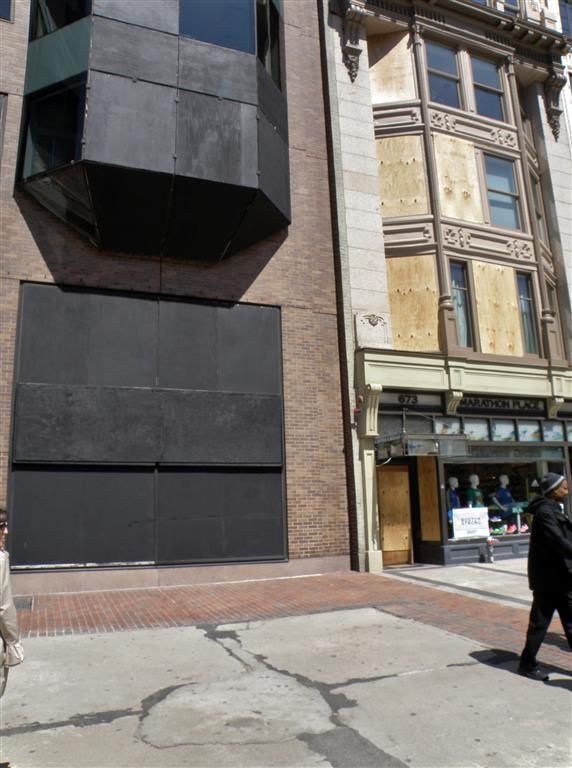 This is the site of the second blast; the one I was across the street from. (See the series of photos:
http://fredlanga.blogspot.com/2013/04/bostonmarathon-pix-series-seconds-after.html
)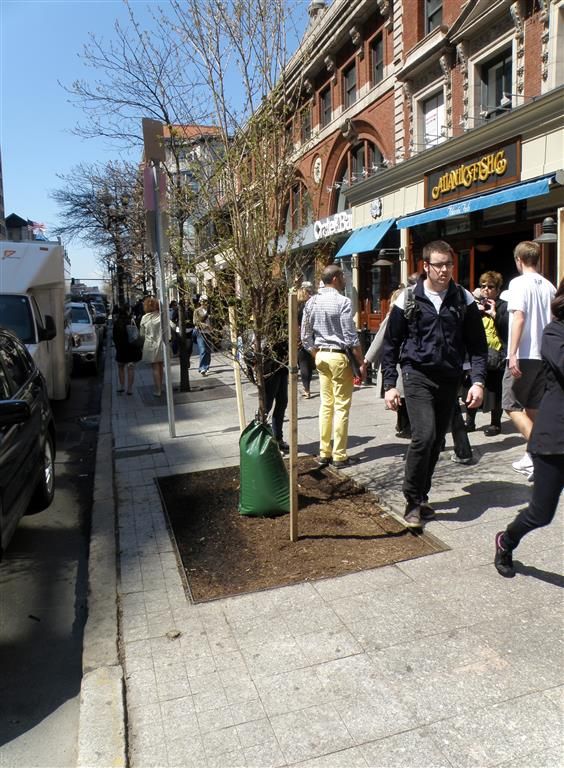 Note the newly-planted tree. The original tree was damaged in the blast from the backpack bomb placed right next to it. You can see the still-smoking remains of the backpack next to the tree in this photo I took last week: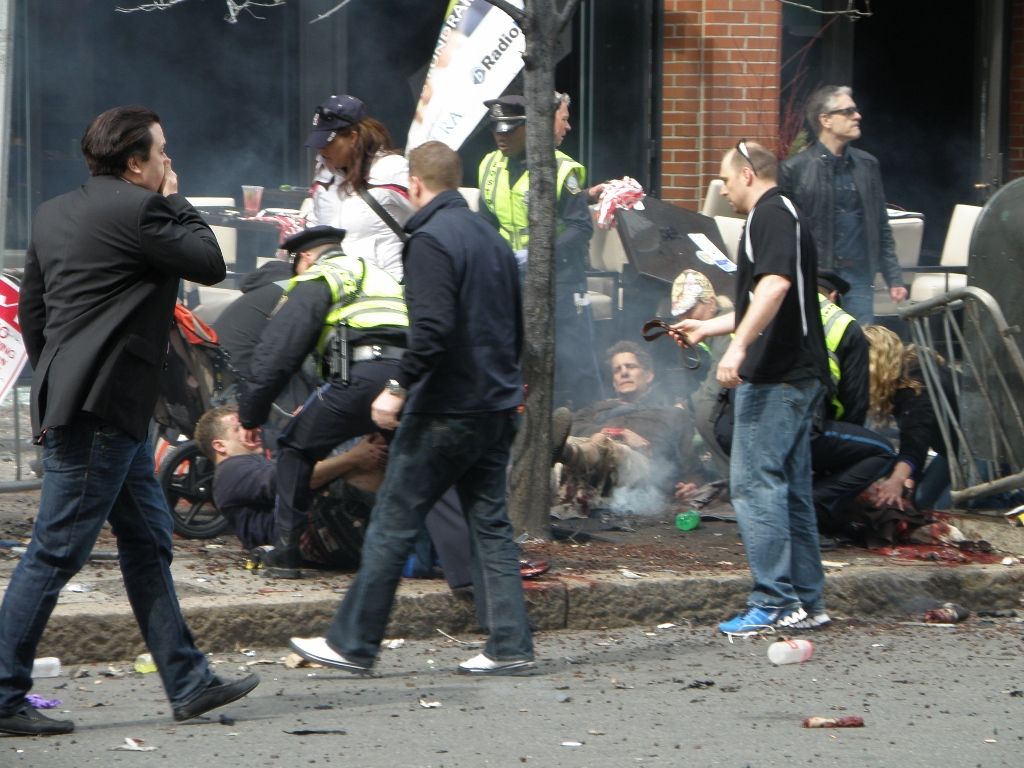 There's some fresh plywood at that blast site, too.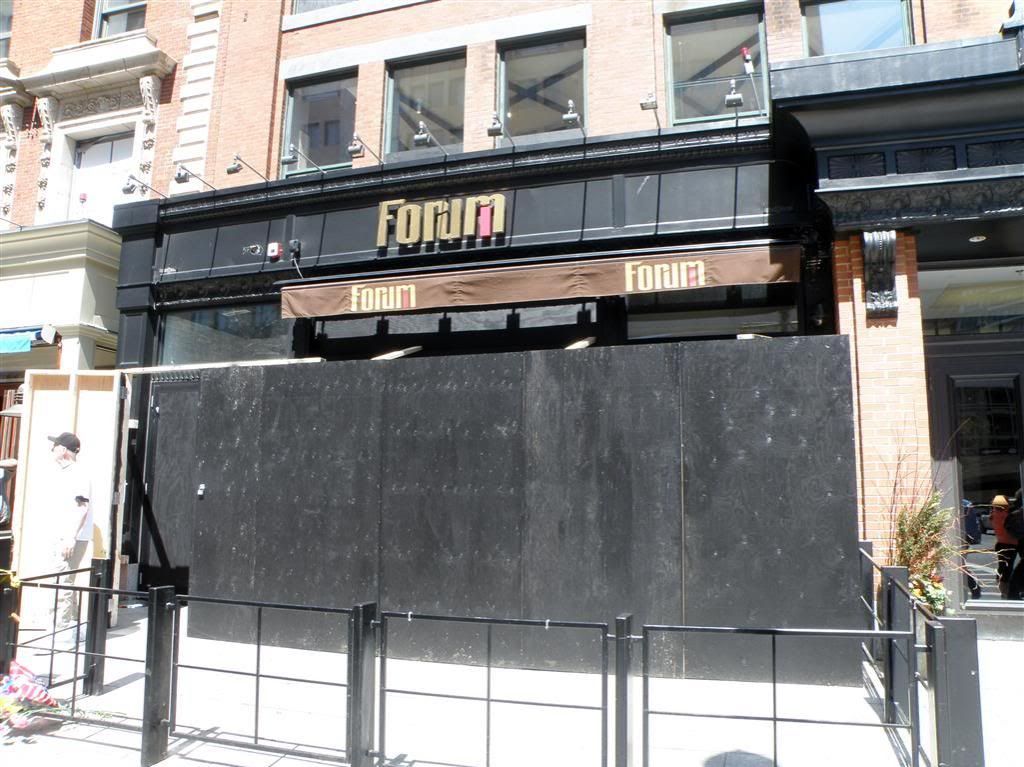 But life is almost back to normal for those not directly injured by the bombs. And today, the sun was out, the flowers were blooming and the birds were singing. Life goes on.