The "Friends of the Fells" sponsored a midwinter hike in the Middlesex Fells Reservation this past Sunday. (
http://en.wikipedia.org/wiki/Middlesex_Fells_Reservation
).
Oddly, the hike was more springlike than wintry: Saturday had seen torrential rains that melted much of the snow, and temps were around 40F/4C at the time of the hike. But it was still a pleasant ramble.
Some pix:
The heavy rains filled the smaller ponds so that what had been surface ice was now submerged. The layer of still, clean water over the white ice created some interesting mirror effects.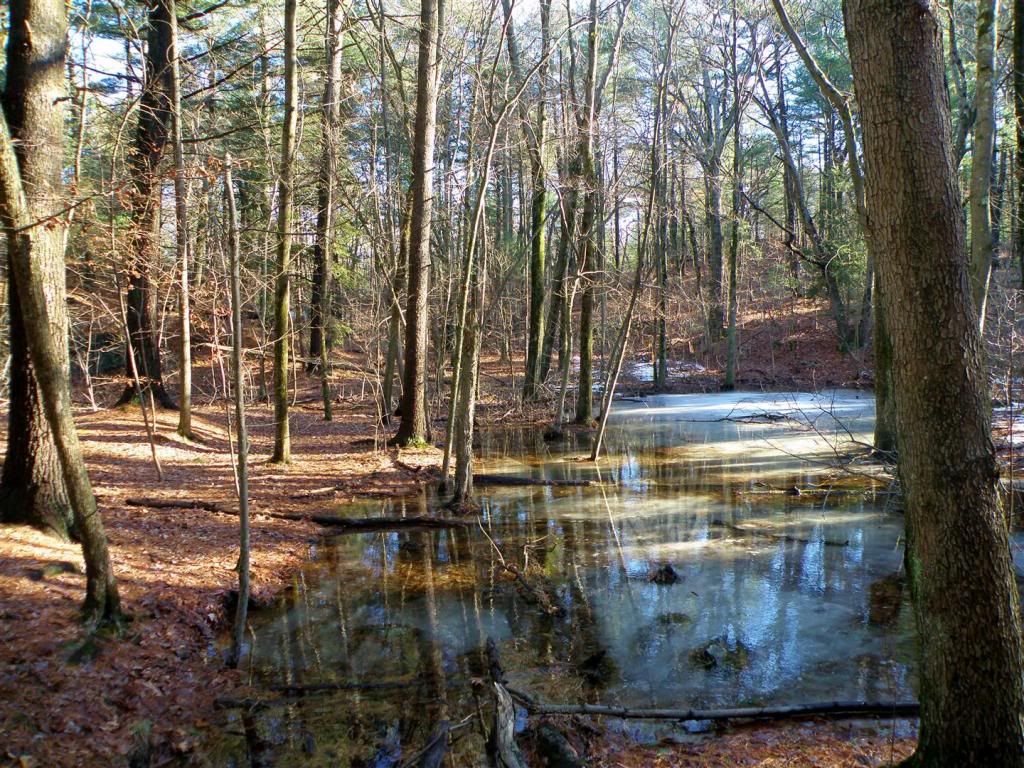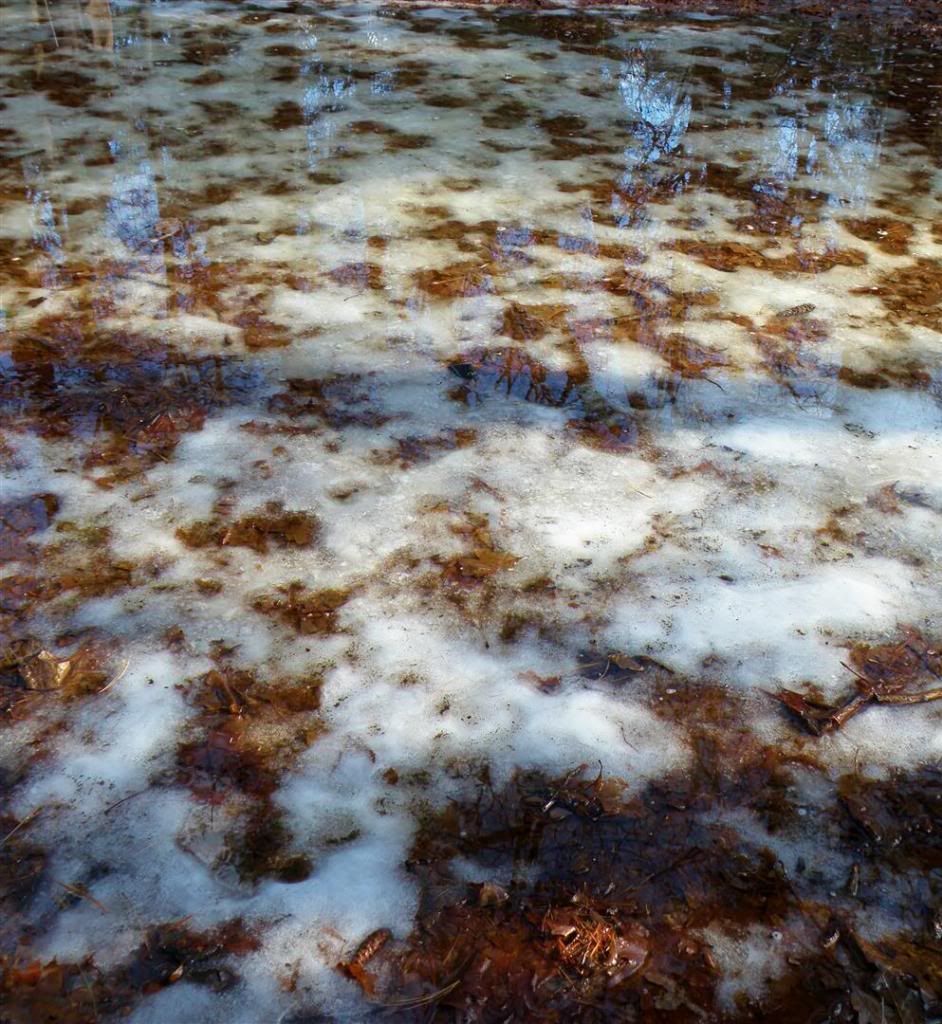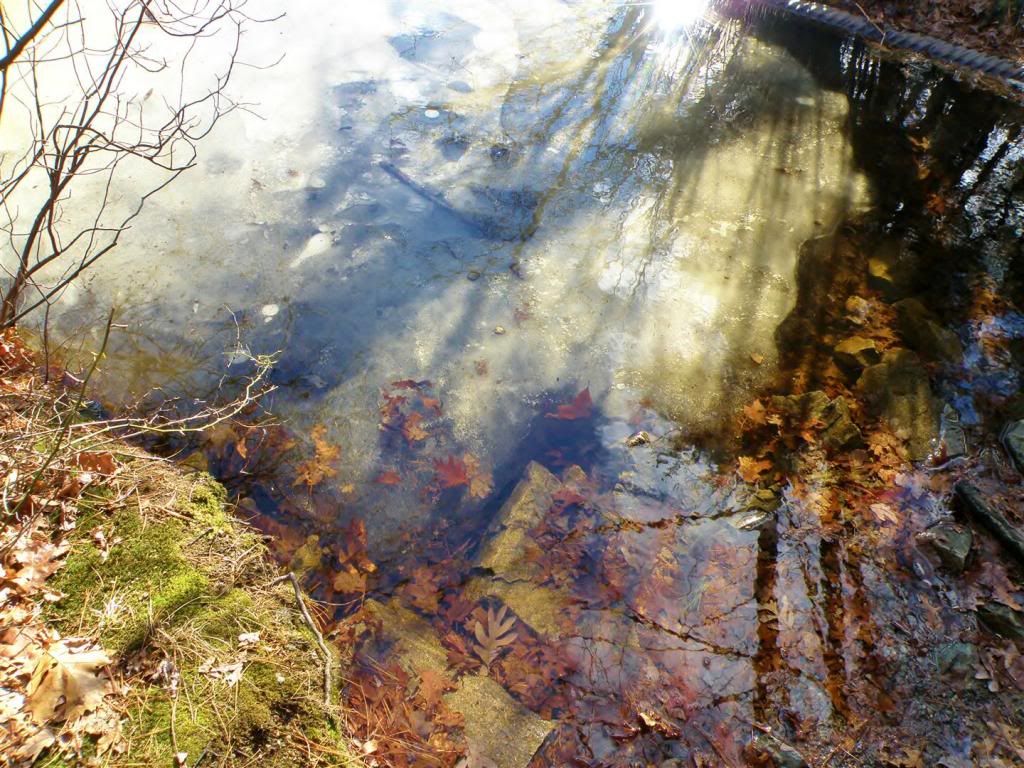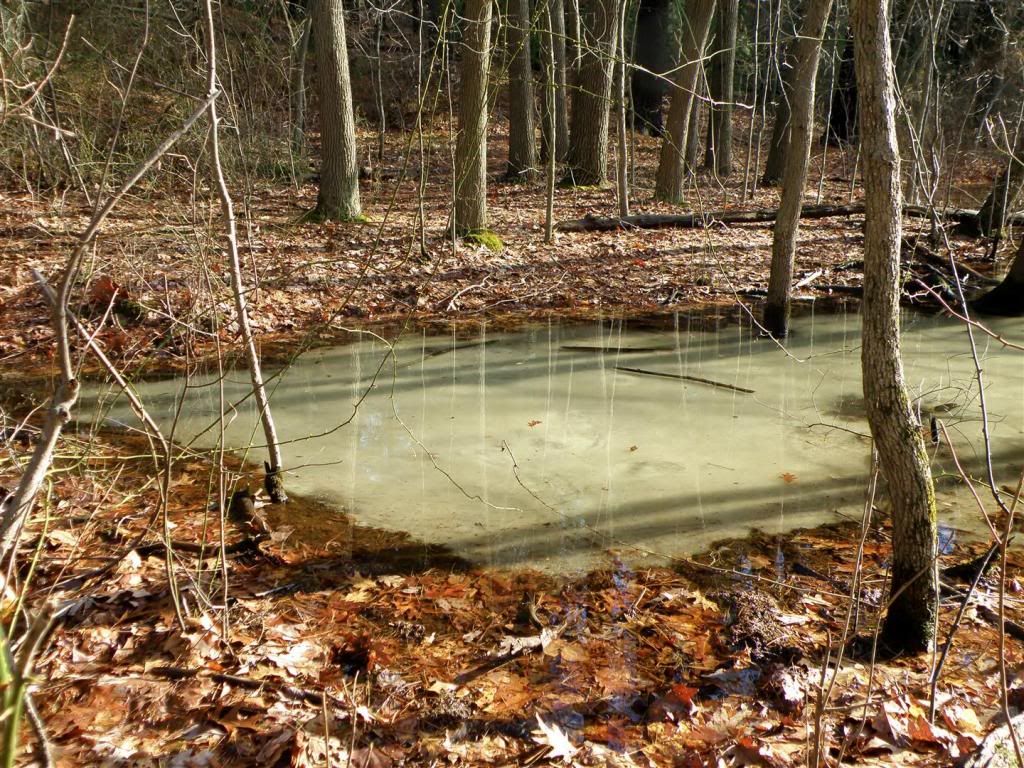 The rising water also dislodged leaves, pine needles, and other debris, bringing some to the surface, to complement the ice-embedded and -covered items from before the storm.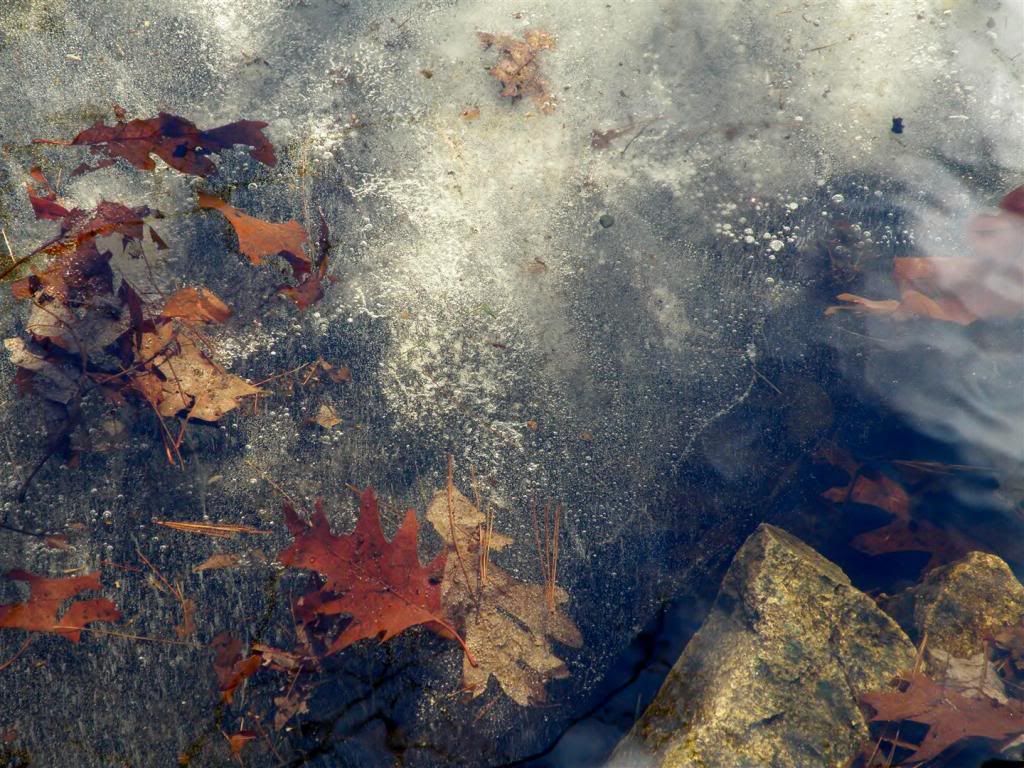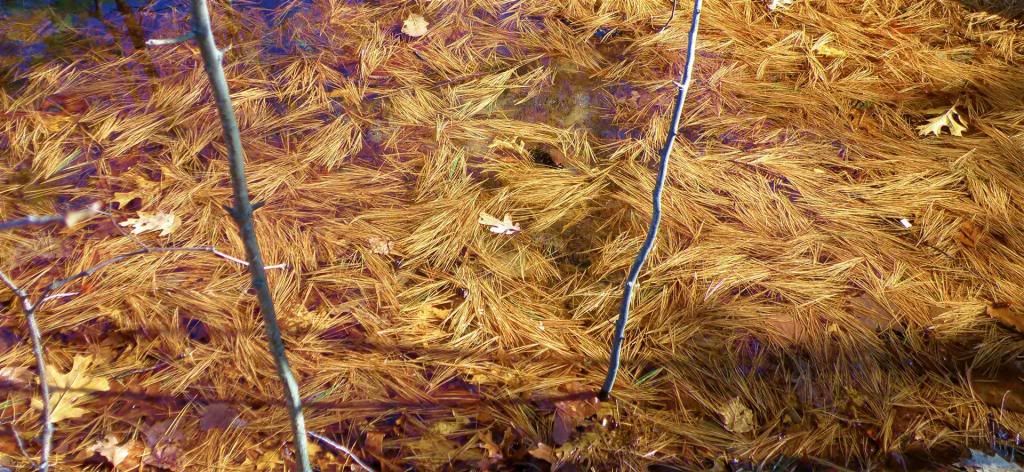 The larger ponds still had mostly icy surfaces; the rain drained through crevasses into the main body of the water.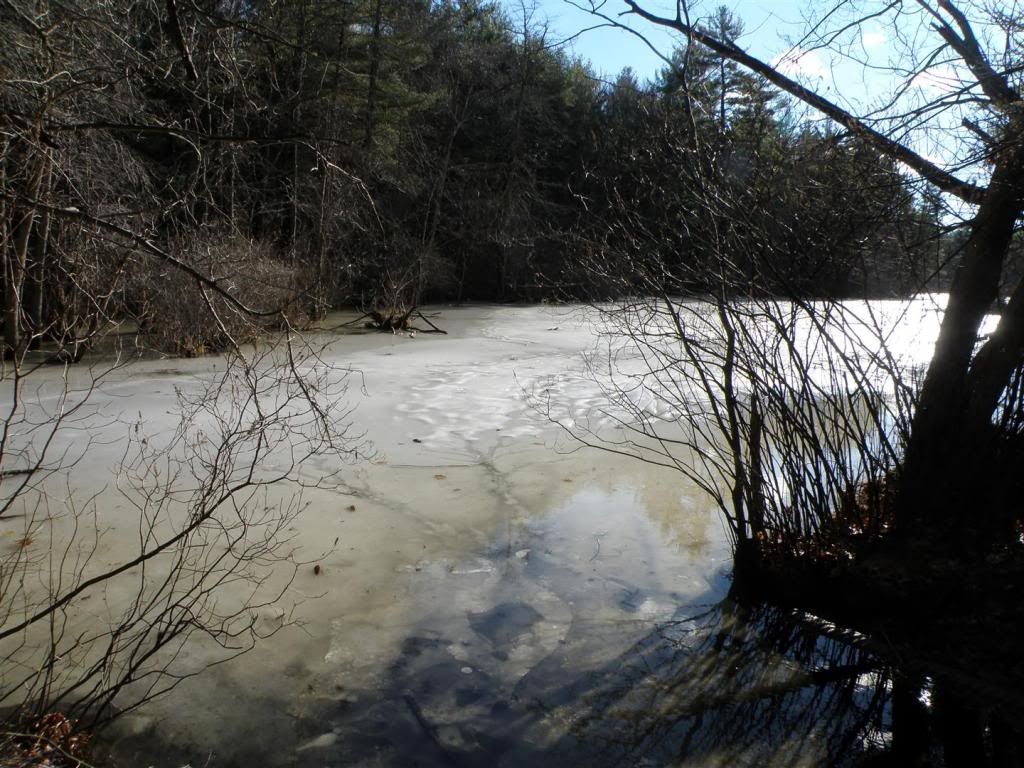 A portion of Long Pond, in Winter.

From last Summer, a shot from the nearly same vantage:
The light was oblique enough to bring out the mineral veining of the local rocks.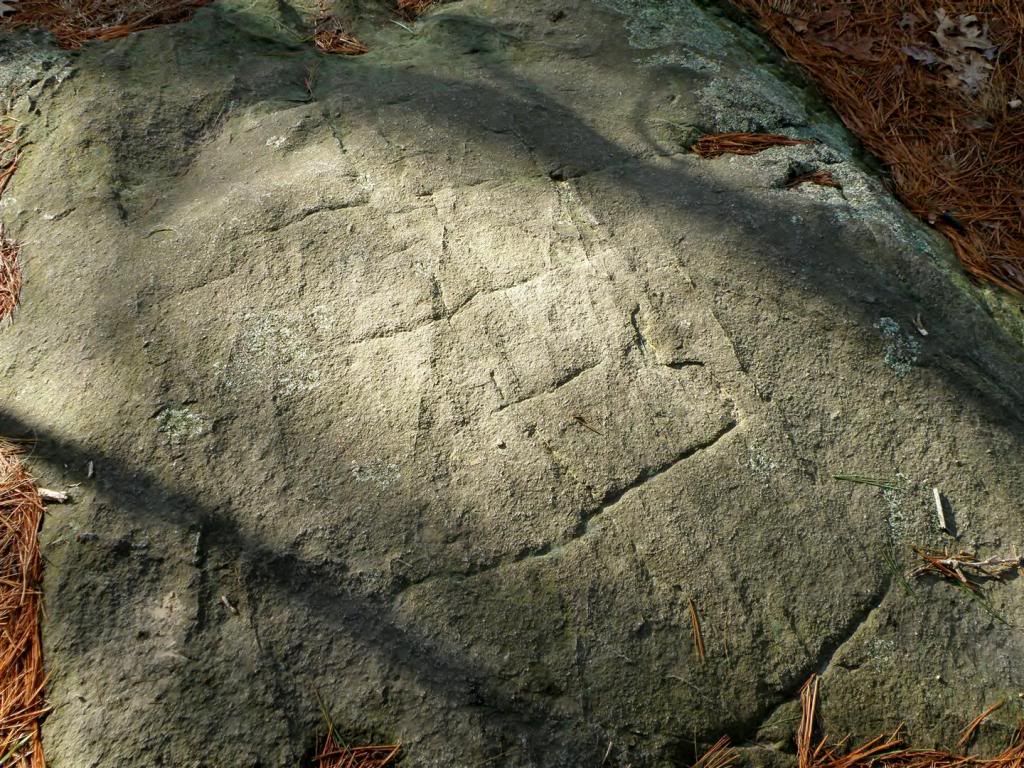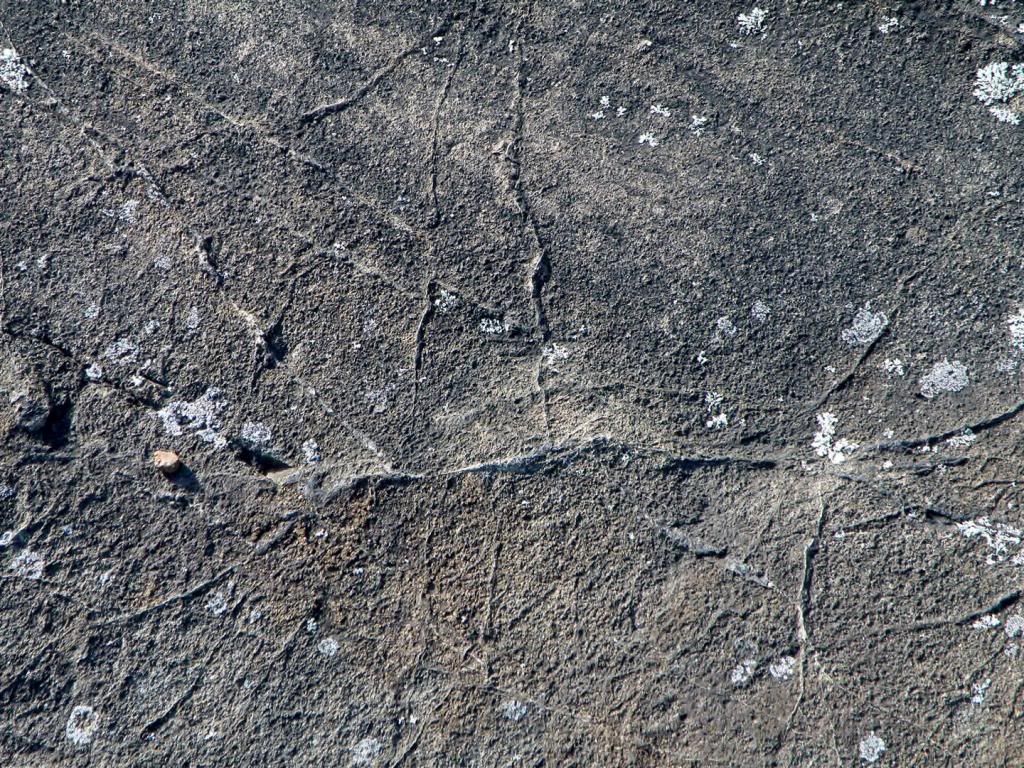 We looped around to the west side of the large Middle Reservoir (this is a nearly 180 degree panorama):

It was a very pleasant walk, with the warm temperatures a special treat after the bitter cold of the "polar vortex" of the week previous!
If you're in the area, Friends of the Middlesex Fells Reservation has regular hikes all winter long:
http://www.fells.org/