The Berklee College of Music is one of the nation's premiere music schools; many of its graduates have gone on to become musical legends --- check out this list of Berklee graduates who have won a combined 239 Grammy Awards so far.

Each year, Berklee puts on a free, open air Jazz Festival that takes over a stretch of Columbus Ave, several blocks away from the school. This year's had three separate stages, a host of vendors, and several marching bands that paraded up and down the street.

And it took place on a warm and crystalline early Fall afternoon.

Some sample snapshots:

The Marco Pignatoro Jazztet: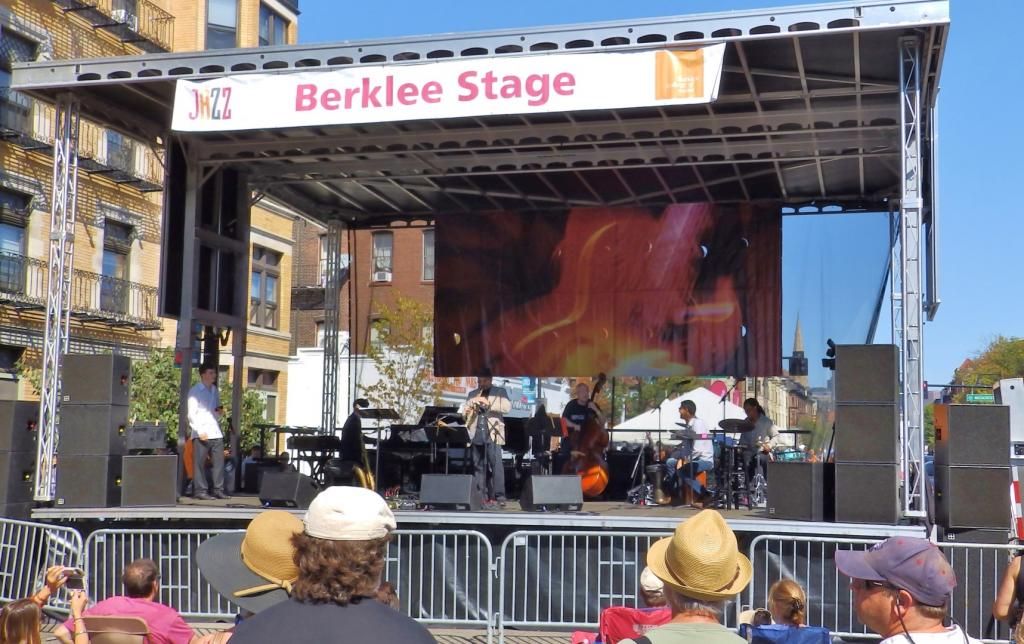 The Sapporo Junior Jazz School band --- school-age kids from Japan whose skills rival many adult, professional performers. Damn, these kids were good!




The Screaming Headless Torsos: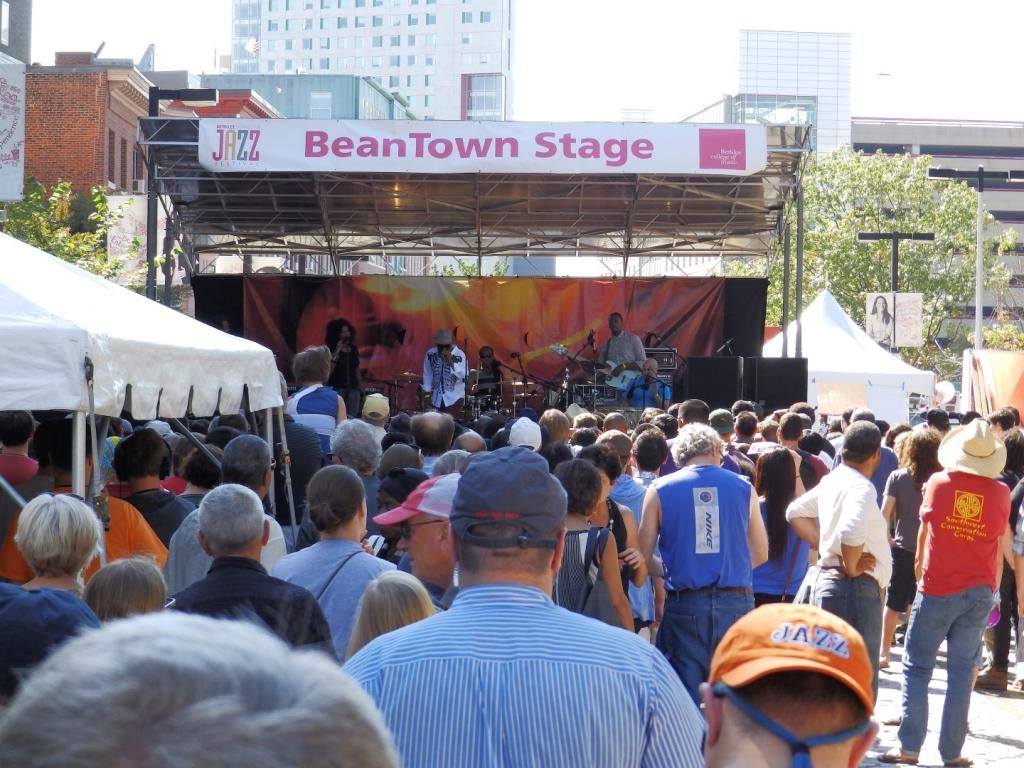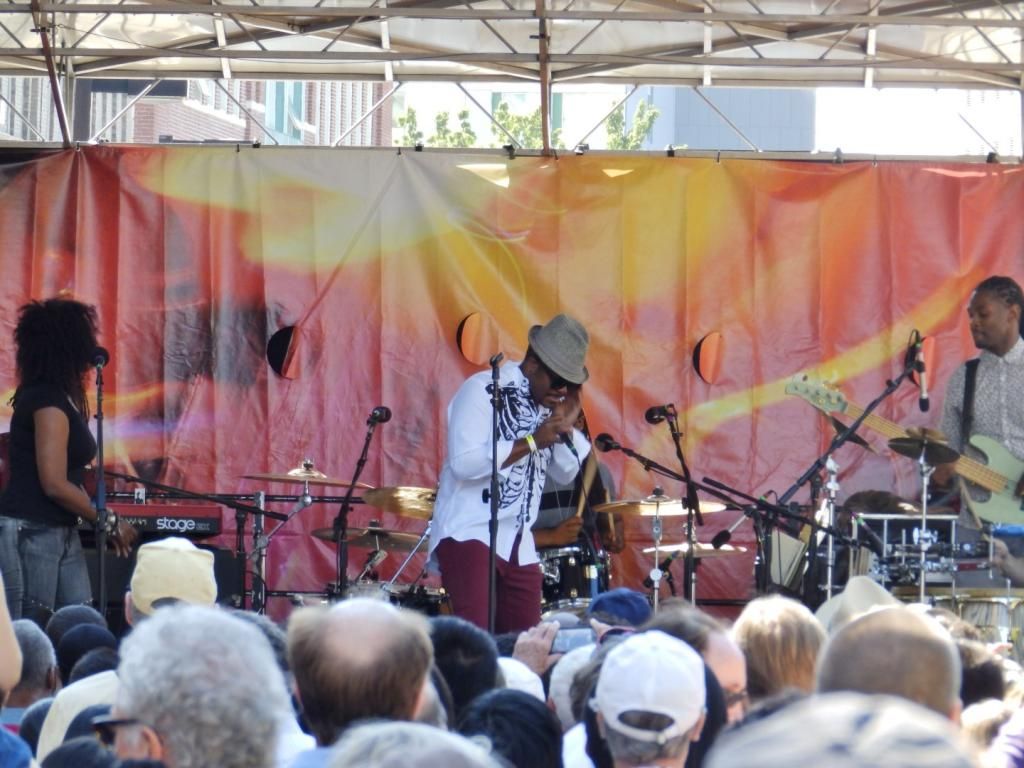 Street scene:




Street performers (a drumming marching band):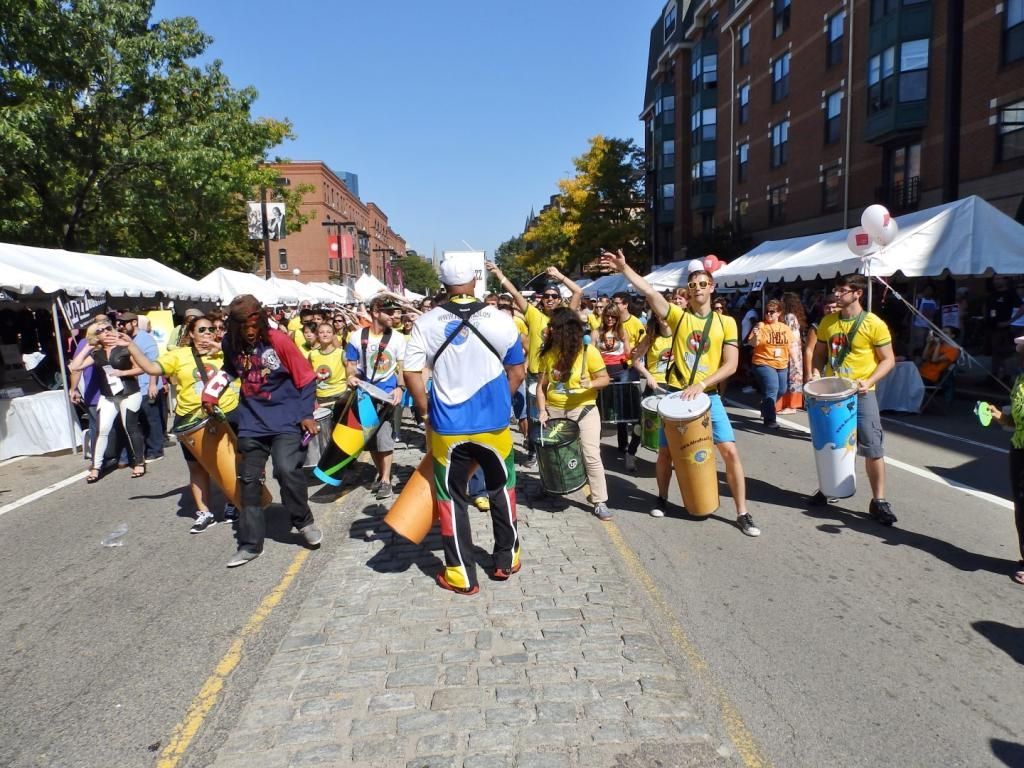 We then walked to the nearby and reliably excellent Bakalar & Paine Galleries at the Massachusetts College of Art --- I've never seen a bad exhibit there. From there, we walked over to BU's Stone Gallery (which usually features professional art) and the 808 Gallery, which usually features "best of" student art.

It was late afternoon by then, and the BU Bridge offered its usual gorgeous views of Boston and the Charles: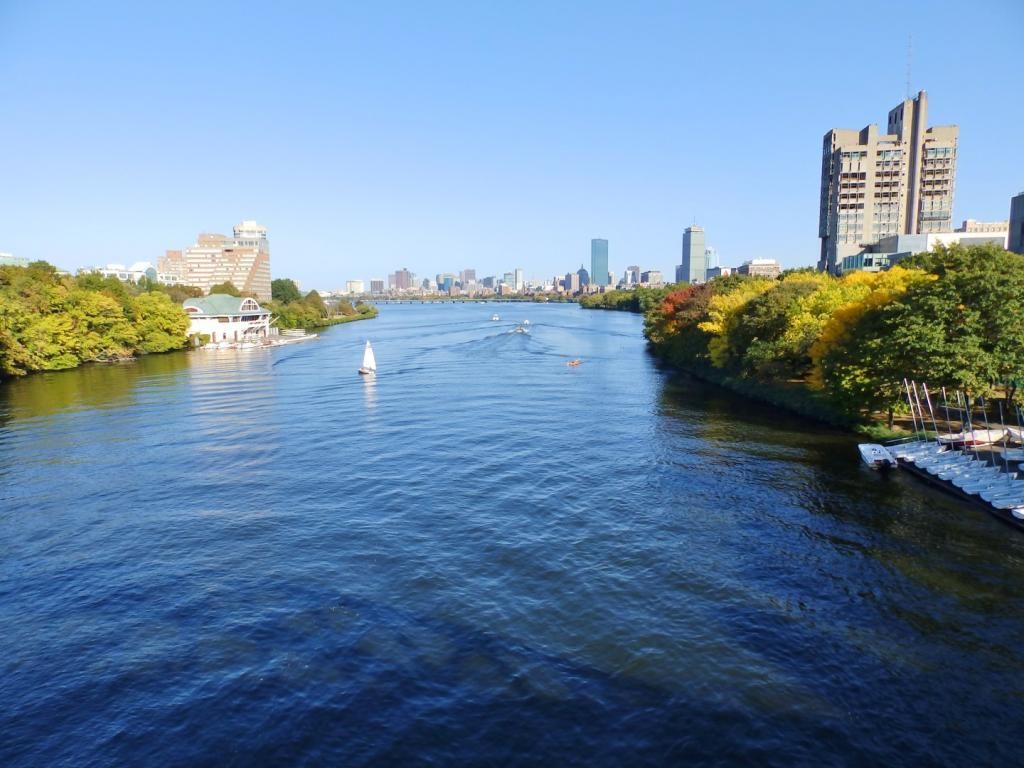 Playing with the zoom here: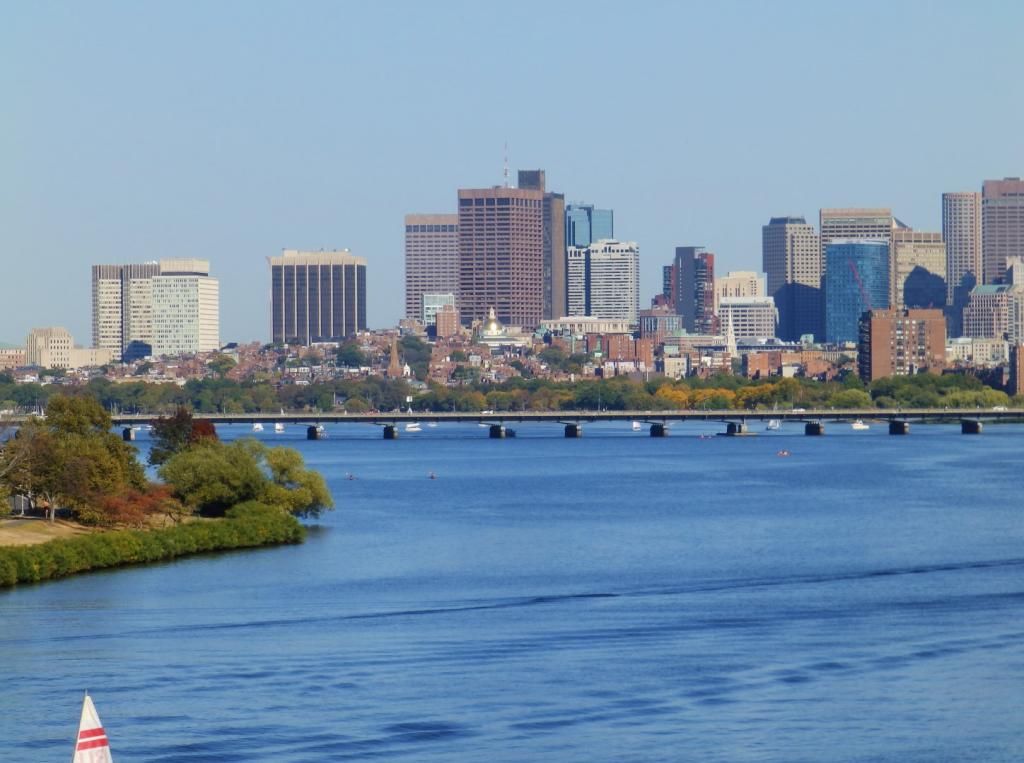 You gotta love a day filled with music and visual arts, all free, in a great city. Spectacular!