New Hampshire's foliage peaked a little early this year: Tranditionally, peak foliage is on the horribly-misnamed "Columbus Day" --- a misbegotten holiday, if ever there was one --- but this year the leaves in the Lakes region and southern White Mountains had just gone by.

But it still made for a very pleasant ride on a intensely bright and sunny Fall day.

We started by heading up the west side of Lake Winnepesaukee, stopping in Laconia for a view of the MV MT Washington departing on its regular circuit of the lakeside towns.

Photo location: Weirs Beach, here (43.606821, -71.458063), looking northeast.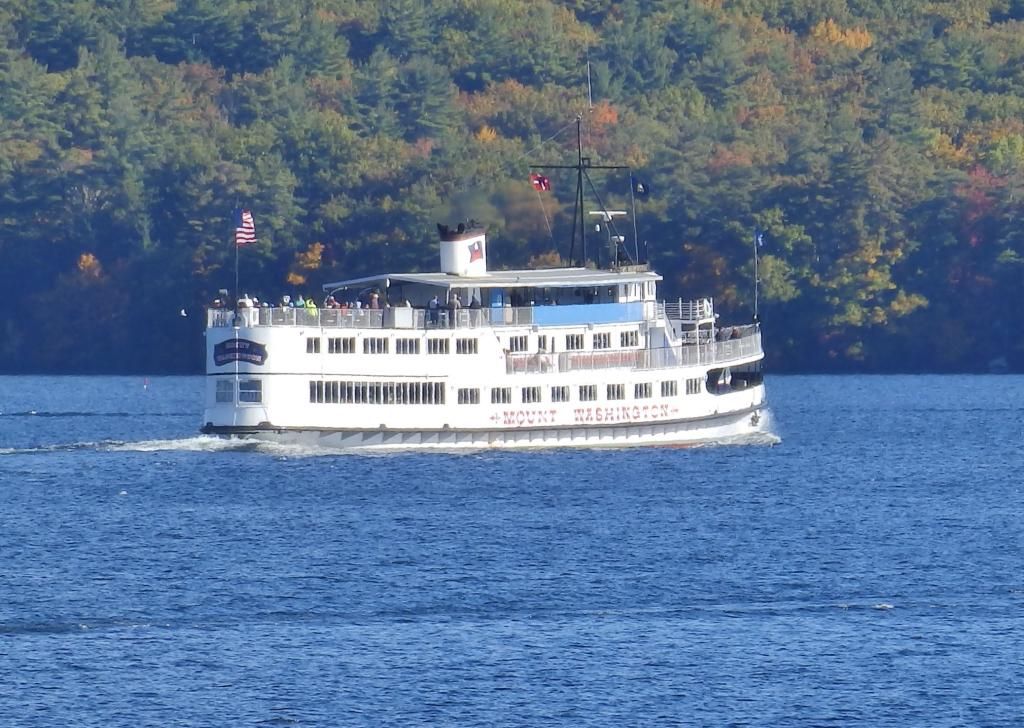 We meandered across the north side of the lake and took small roads through small towns to Albany and Chororua, whose eponymous mountain is supposed to be the "most photographed mountain in New Hampshire." I don't know if that's true, but it is certainly scenic enough.

Photo taken here (43.896637, -71.233225), looking mostly North, across Chocurua Lake.




From there, we headed to Rt 112, the Kancamagus Highway; an officially-designated "scenic byway (map).

Although the foliage, at elevation, was past peak, the views were still nice.

Photo taken just east of Kancamagus Pass; here (44.023498, -71.491813), looking ENE...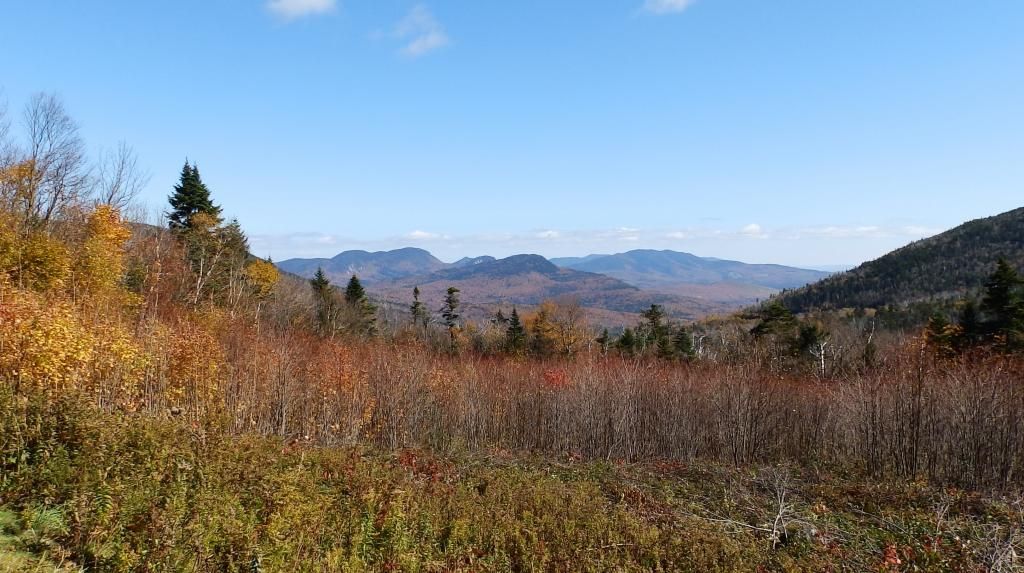 ...and just west of Kancamagus Pass, here (44.026470, -71.495647), looking mostly West.





We then had a bit of an adventurous ride on the Sandwich Notch Rd (designated by the Forest Service as Forest Road 98); a very rough and mostly unpaved two-track through deep forest. The road was first built in 1801, and is largely unchanged today.

The road was open (unbarred), but officially designated "unpassable" due to erosion. However, my car (though small) is all-wheel drive, and I'd driven it through the Yukon and Alaska to the Arctic Ocean a few years ago, so I figured it'd be able to manage a bit of New England forest.

I didn't take pictures --- I was busy driving, and the road is very closed-in, in deep woods, anyway. But it was fun.

Not my photos, but to give you the idea:




Satellite view: https://www.google.com/maps/@43.8569419,-71.528043,1284m/data=!3m1!1e3

Sandwich Historical Society info

I don't miss living in New Hampshire, but I'm glad it's nearby. :)