The
Lawn on D
is a grassy, 3 acre lot is located on D Street in a rapidly changing area of the
South Boston Waterfront
called the "
Innovation District
."
It's self-described as "... an experimental event space... Boston's first-of-its-kind ... a community-focused initiative attracting diverse audiences from across the city."
This past weekend, The Lawn on D's scheduled event was "Fire and Ice," featuring a labyrinth made of LED-illuminated blocks of ice, some of which had large-format Arctic photos set within; a sculpted ice bar (wine, beer, hot cocoa and cider); and fire-twirlers and -breathers.
It was cold and snowy, but fun.
The first fire-twirling act:
The second act never quite managed to set her hair on fire: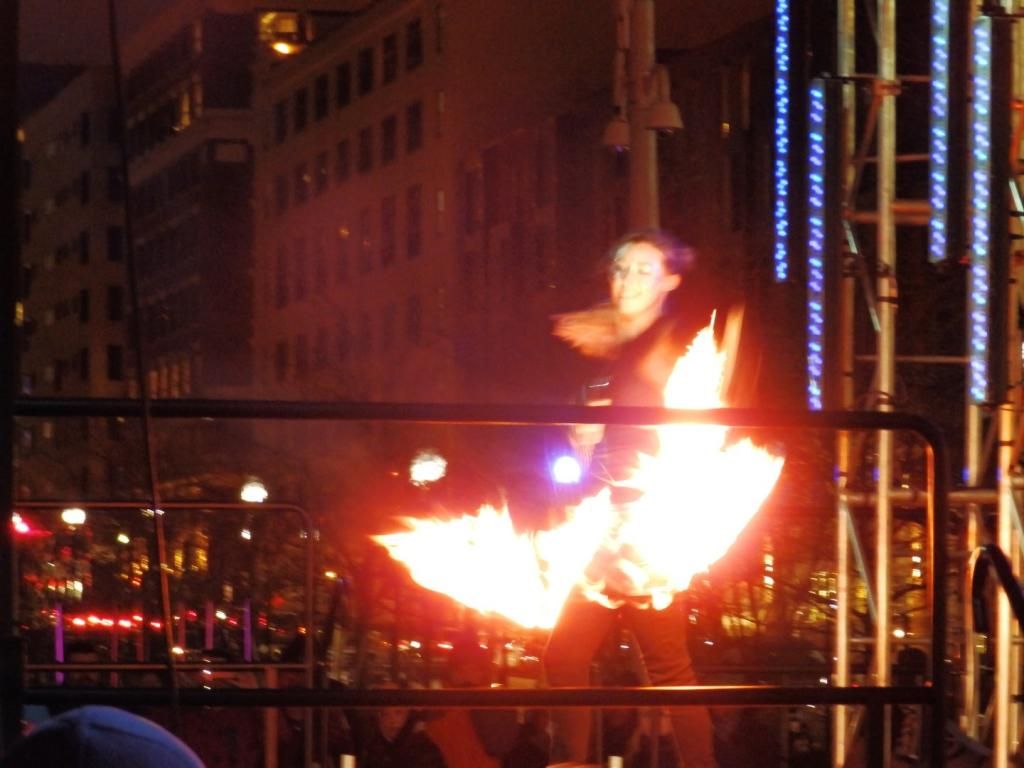 The Ice Labyrinth (not a maze) was made of large blocks of ice, some clear, others made translucent by trapped bubbles.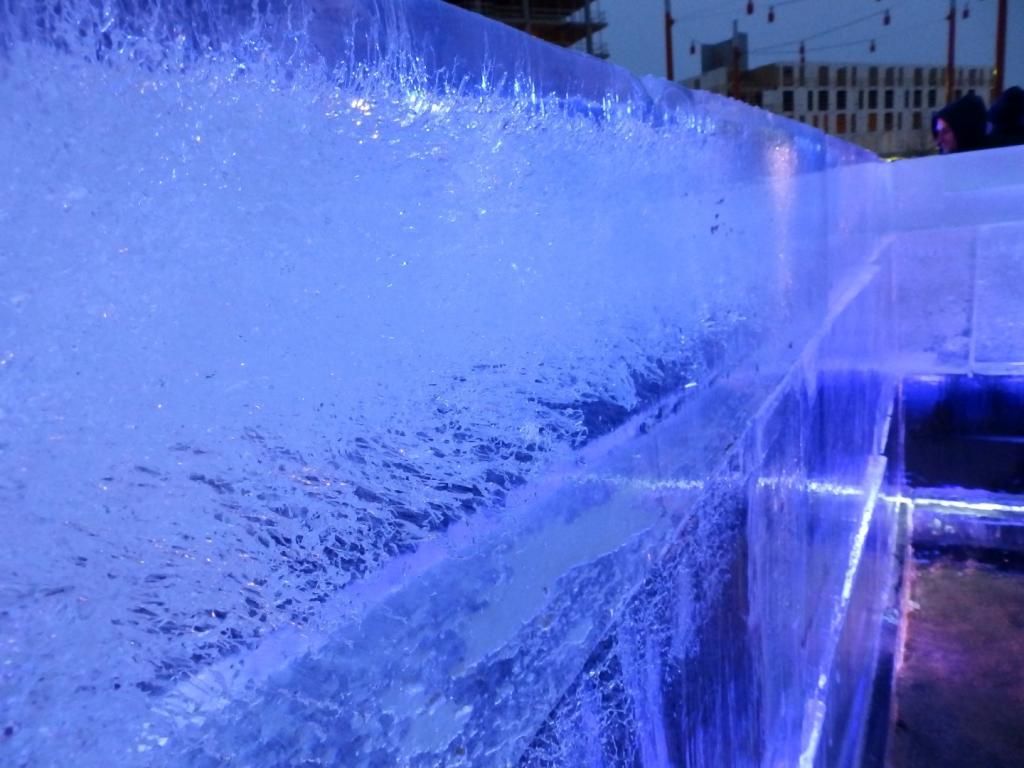 Some of the blocks had Arctic photos mounted inside: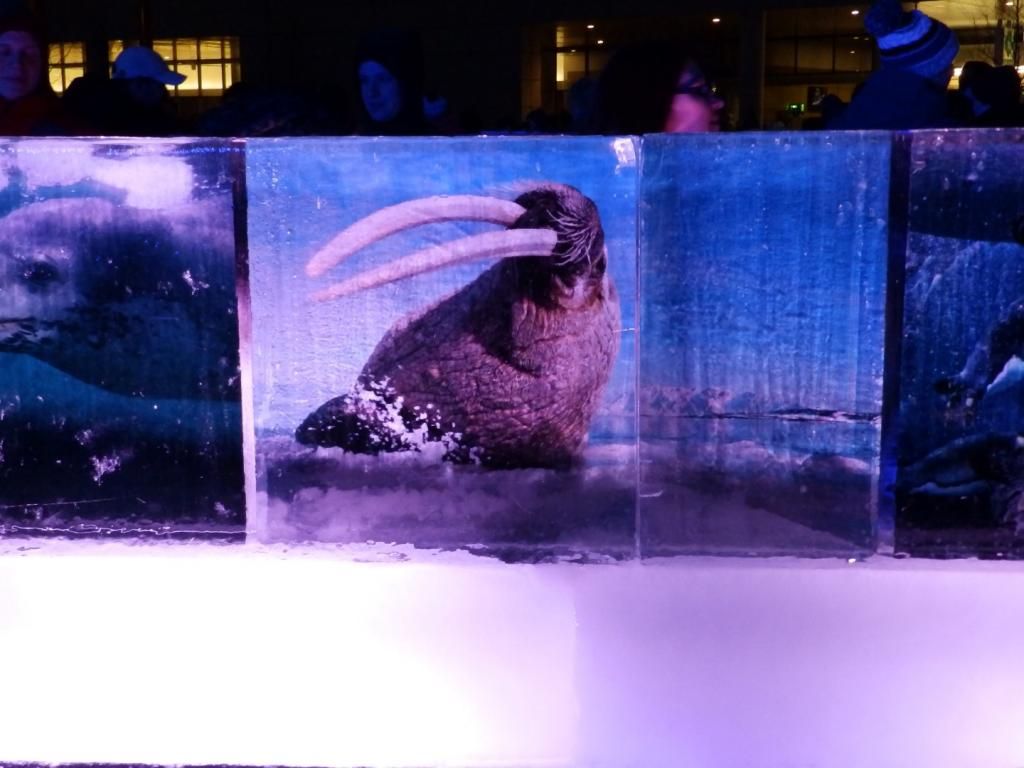 It was very tactile for the younger set: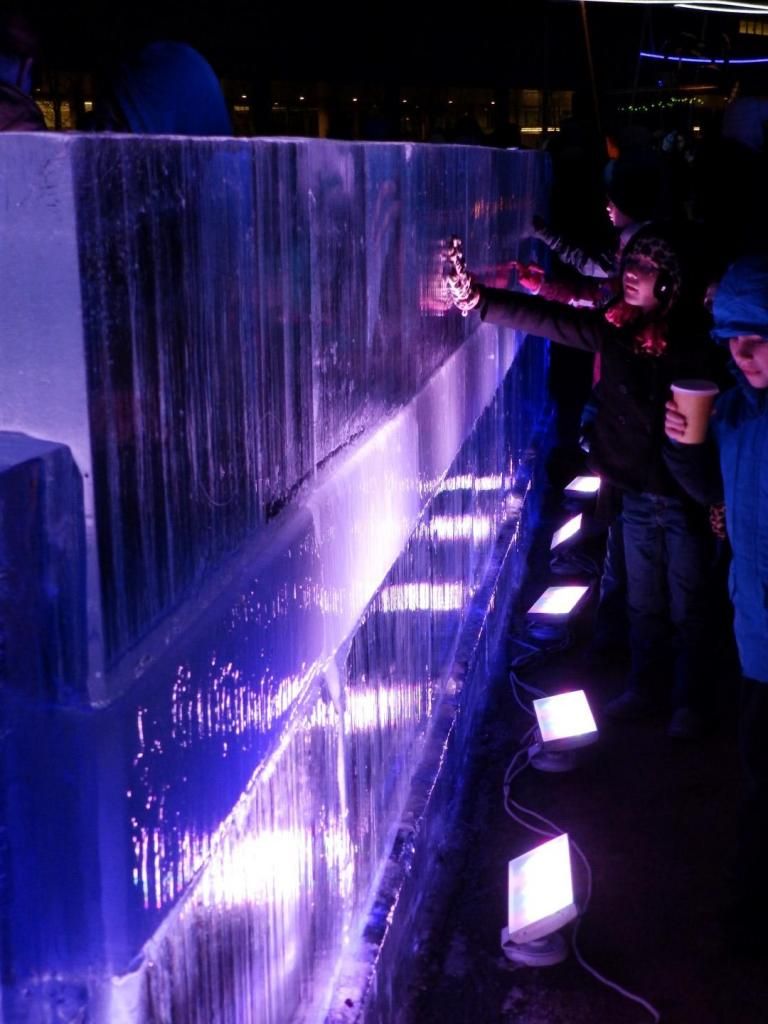 Adults gravitated to a different structure: the Ice Bar: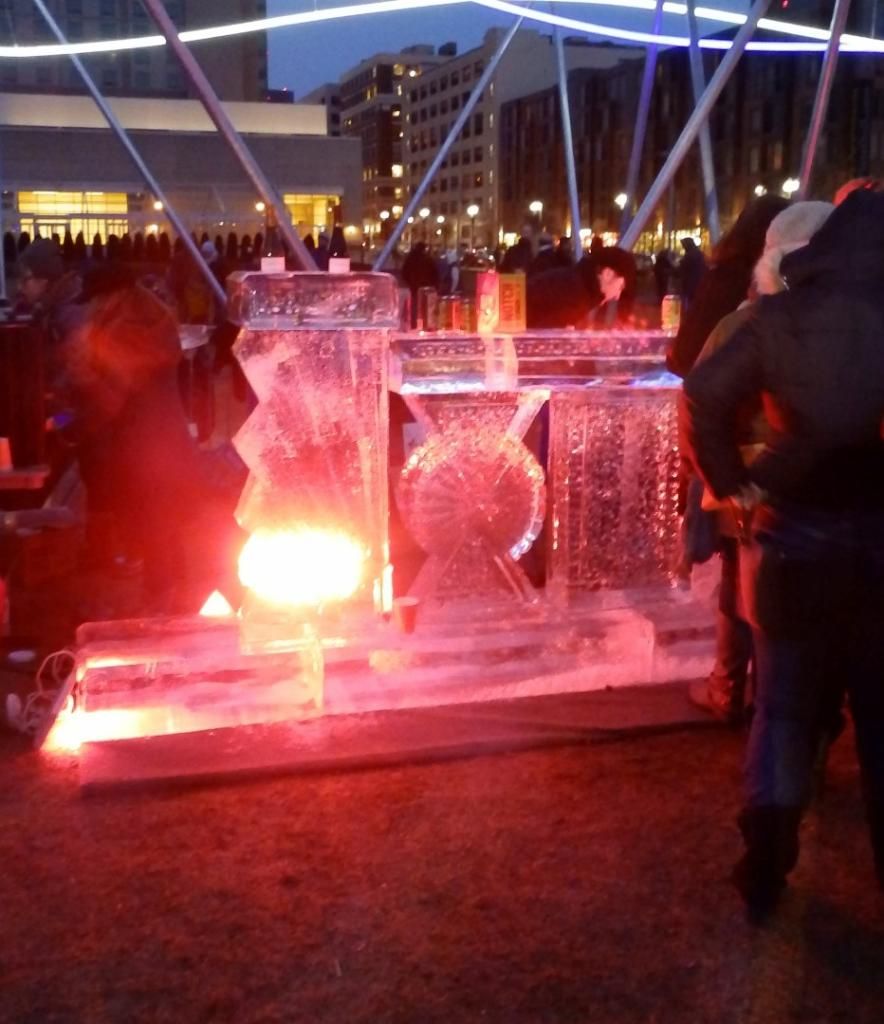 A half-dozen fire pits were scattered around the area for hand-warmimg: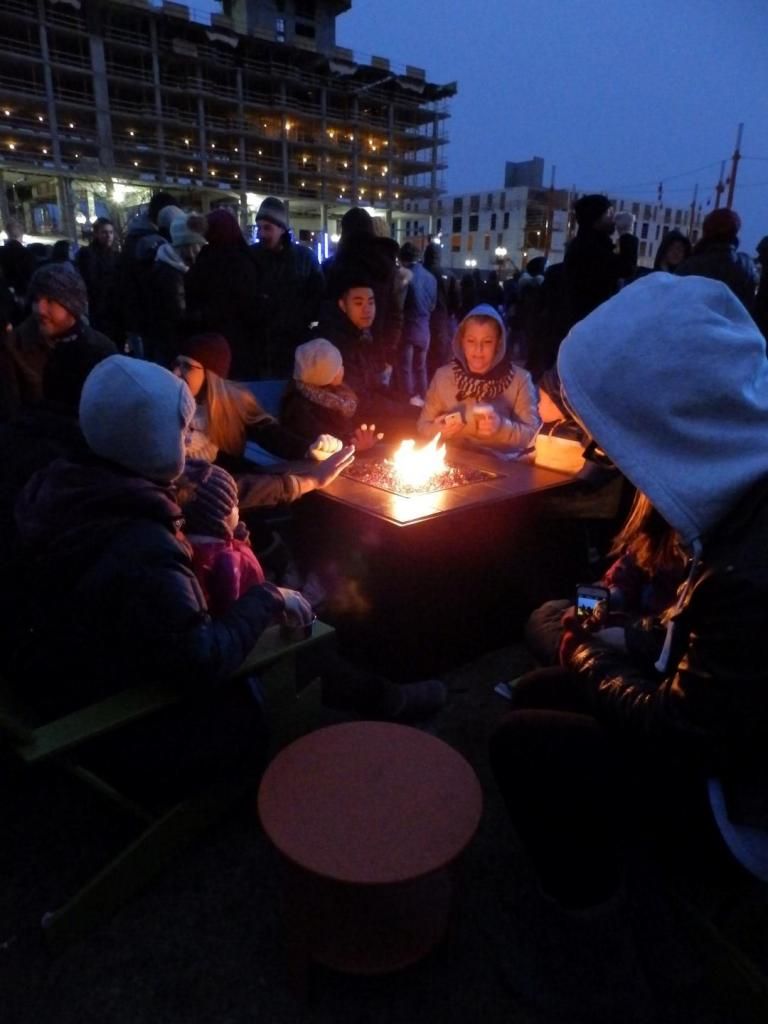 Note the construction in the background of the above photo: That part of Boston is booming, with new construction on almost every corner.
Some of the fire pits were put to a more gustatory use.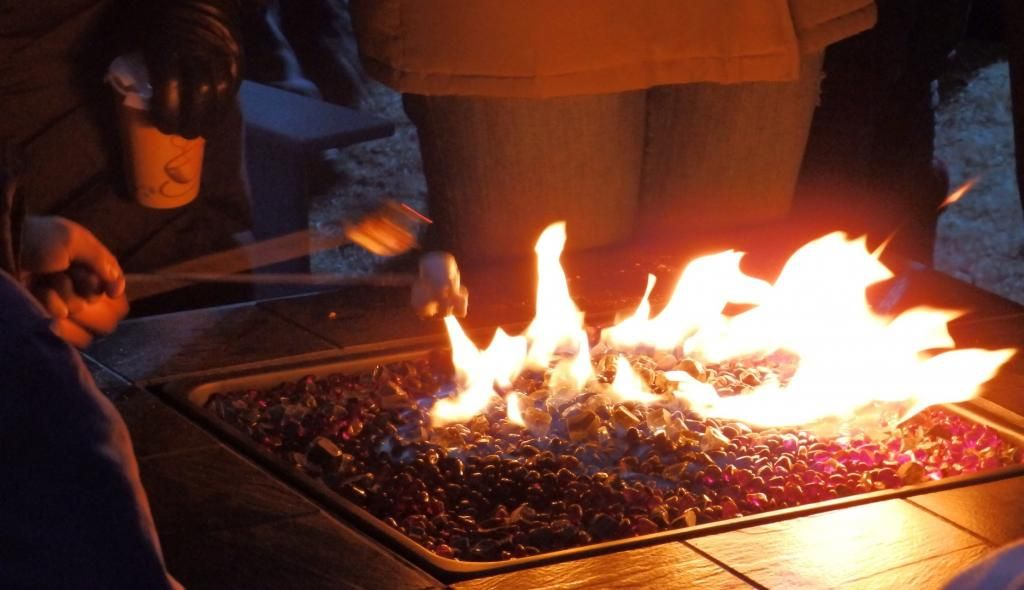 The bar area featured this strange, color-changing, slow-moving motorized mobile:
Each of the pendant jellyfish is separately motorized: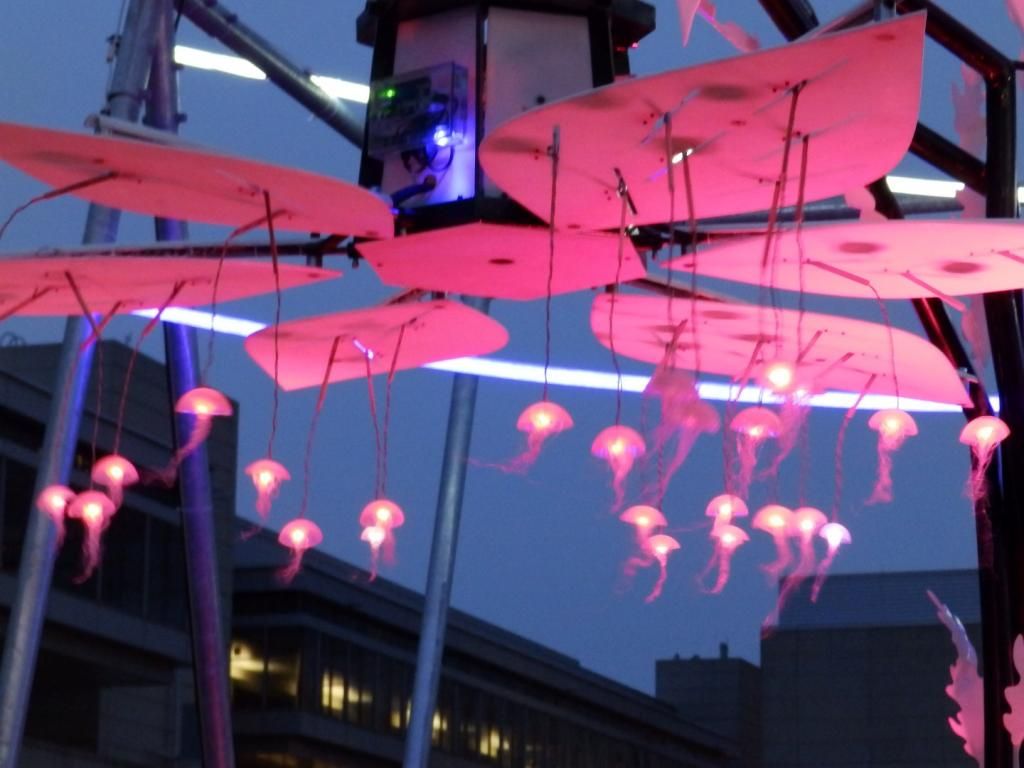 They move in a slow, synchronized swarm, with the tendrils blowing erratically in the cold wind: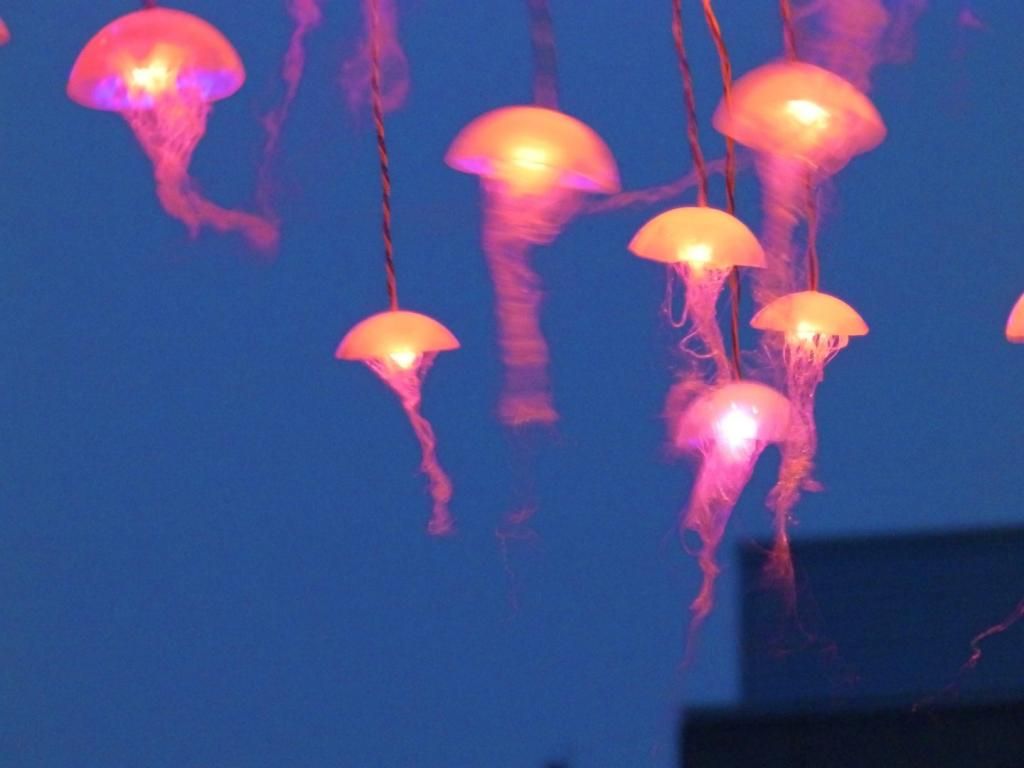 We walked the labyrinth and stayed for a cup of cocoa. By the end, the fire-performers may have been the only warm ones in the place!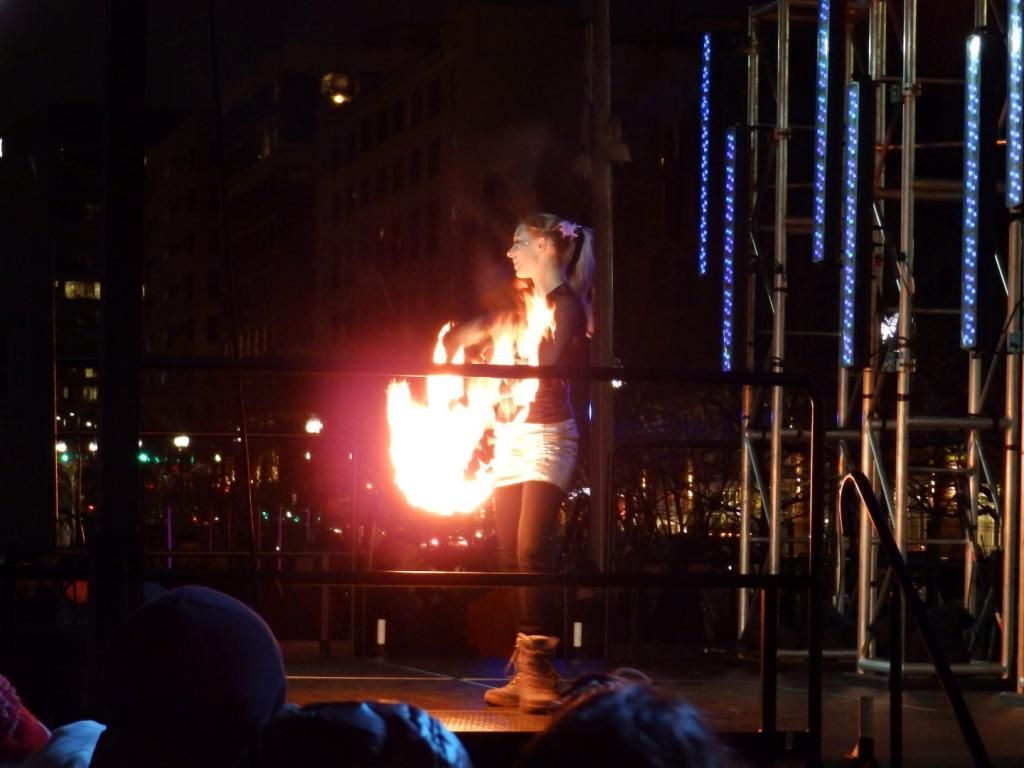 Nice to see an outdoor public space well-used even in winter.
Info: The Lawn on D adjoins the Boston Convention & Exhibition Center (
map
) , and is run by the Massachusetts Convention Center Authority. It's intended to offer "original, high-caliber programming and events" and includes "built-in lawn games and activities, rotating public art exhibitions, music performances, free WiFi, a collection of public seating and lounge chairs, and an operational outdoor bar."