Boston is home to a number of good jazz venues, but two usually bubble to the top of the list:
Wally's
, and
Scullers
.
Wally's is the "oldest continuously-operating jazz club in the US;" a kind of hole-in-the-wall place that features professional acts and jam sessions with pros and aspiring musicians from the local colleges and universities, including nearby
Berklee College of Music
and the
New England Conservatory of Music
.
Scullers is a more conventional night spot, with major "name" acts rotating through. It shows up on many "best of" lists: best jazz club, best dinner-and-a-show-venue, etc.The location --- a generic Hilton Doubletree --- is pretty mainstream and standardized, but the music is usually terrific.
(It's called "Scullers" because it's on the Charles River, where rowing teams from BU, Harvard, and other area colleges, practice and compete.)
Last week, I went to Scullers to hear the youngest and oldest musical members of the phenomenally talented Marsalis family play together.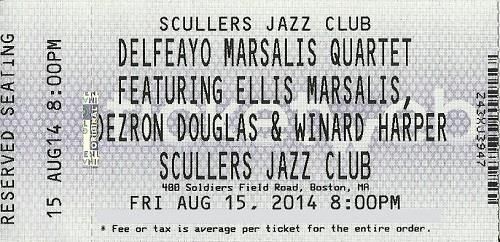 They're on tour in support of their new album, "The Last Southern Gentlemen." It was an excellent show.
Delfeayo Marsalis
plays a very mellow trombone. He's the brother of Wynton Marsalis (trumpeter), Branford Marsalis (saxophonist), and Jason Marsalis (drummer). At Scullers, he played with his grandfather, pianist and music professor
Ellis Marsalis
, Jr.
The quartet was rounded out by
Winard Harper
on drums, and
Dezron Douglas
on stand-up bass.
The club was dark, and I only had a cell phone camera with me; I also didn't use the flash, so as not to disturb the mood or the performers. But you'll get the idea:
We had great seats.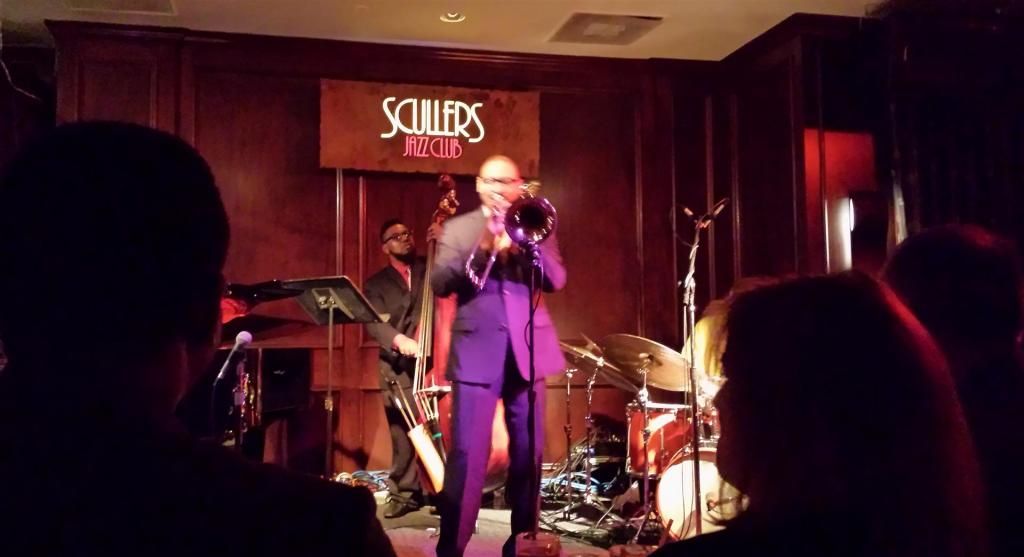 Delfeayeo was excellent.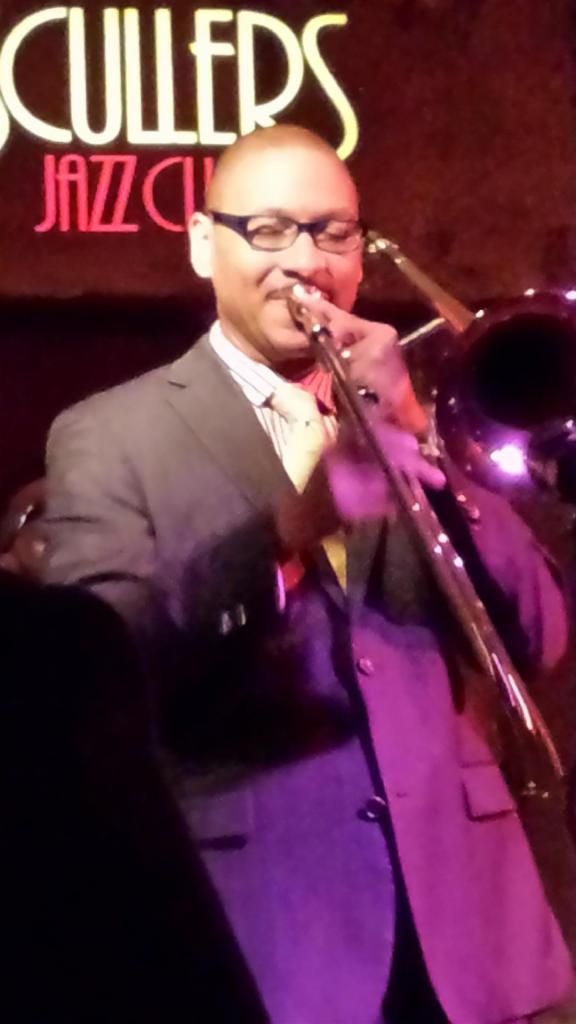 Dezron Douglas: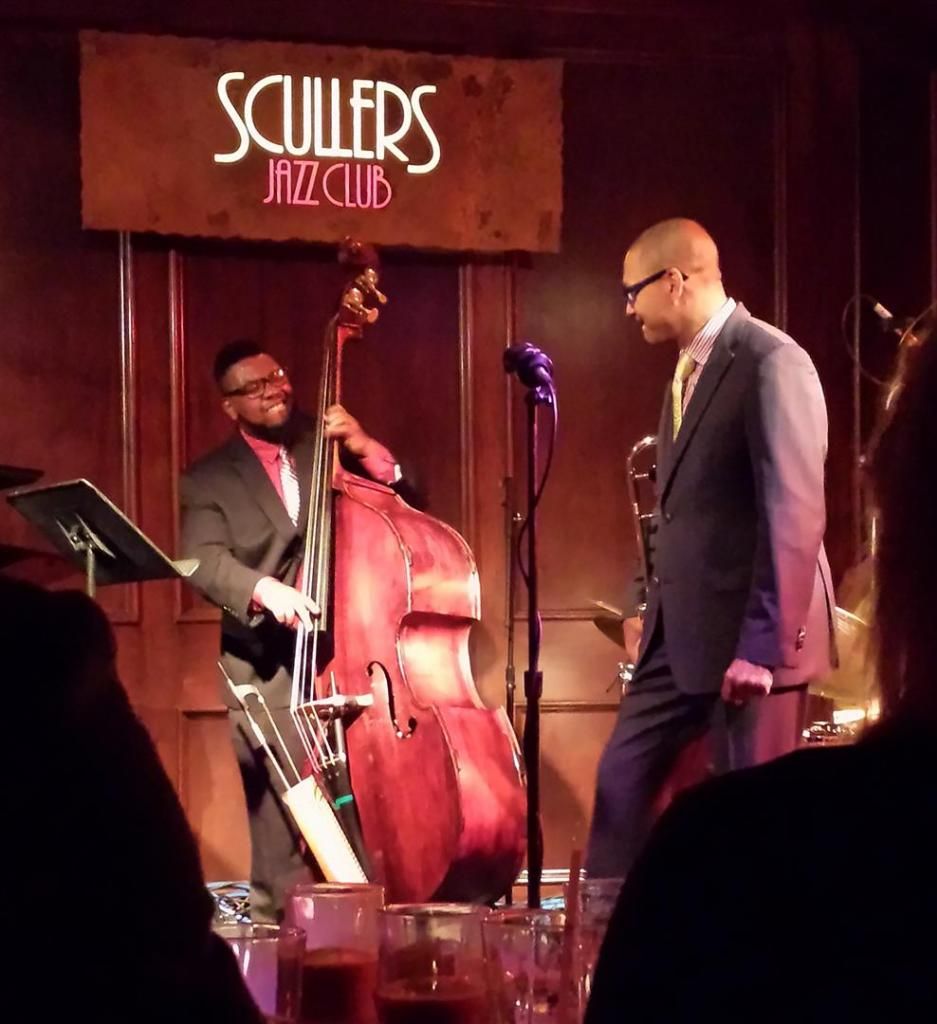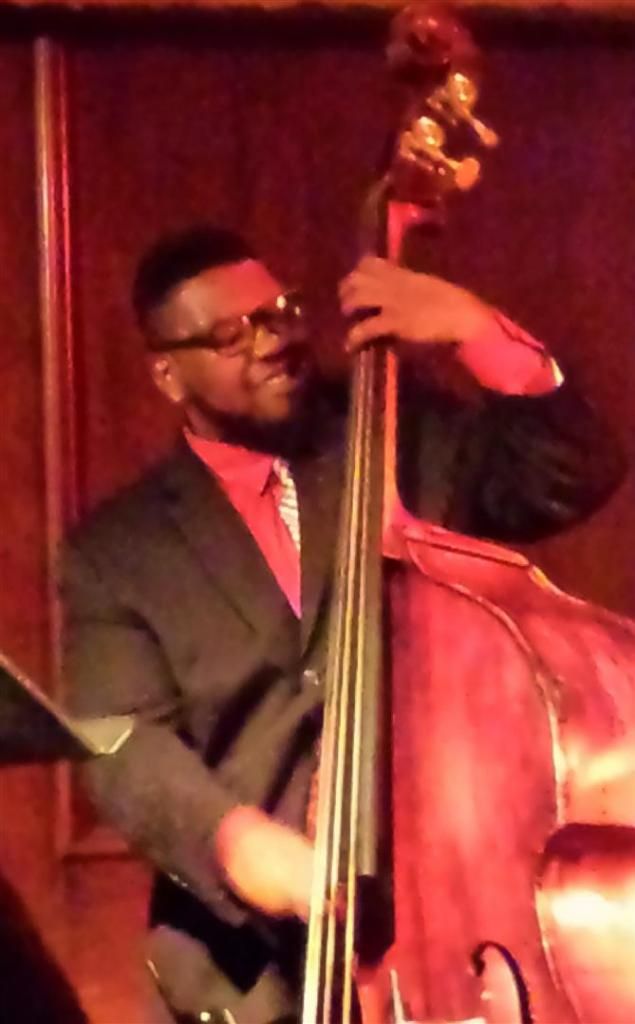 The piano was off to the side, which limited the view of Ellis Marsalis; but the sound was unaffected.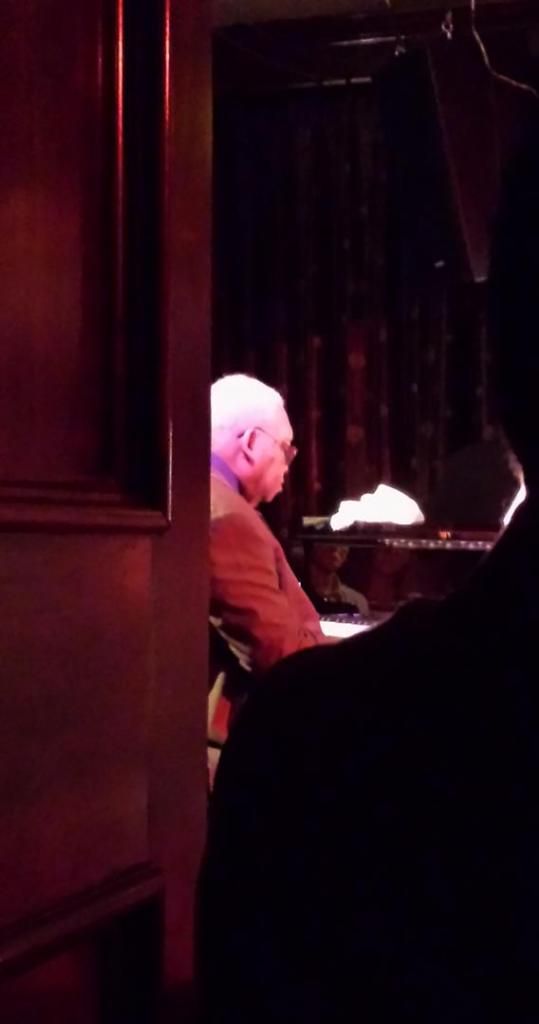 Winard Harper was outstanding: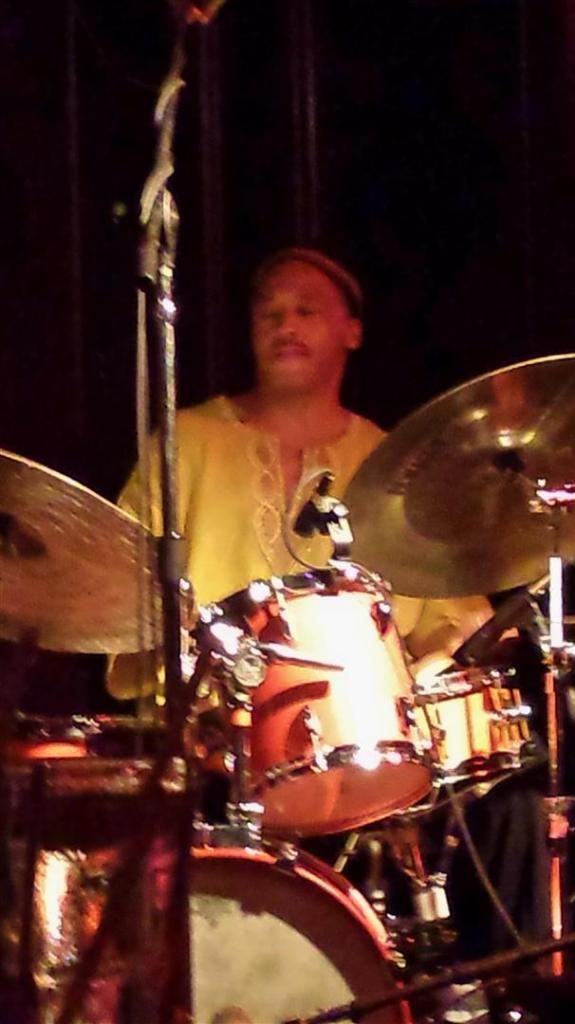 The family dynamic was interesting. At one point, a song began with a piano intro by Ellis, leading up to what was supposed to be a trombone lead by Delfeayo --- but the song grabbed Ellis, who wouldn't relinquish the lead. Delfeayo was visibly surprised, but then it became apparent that Ellis' muse had taken over; he was captured by something in the music, and wanted to see where his improvisation was taking him.
Delfeayo good-naturedly left the stage so his grandfather could have the moment, and the spotlight. Ellis played beautifully.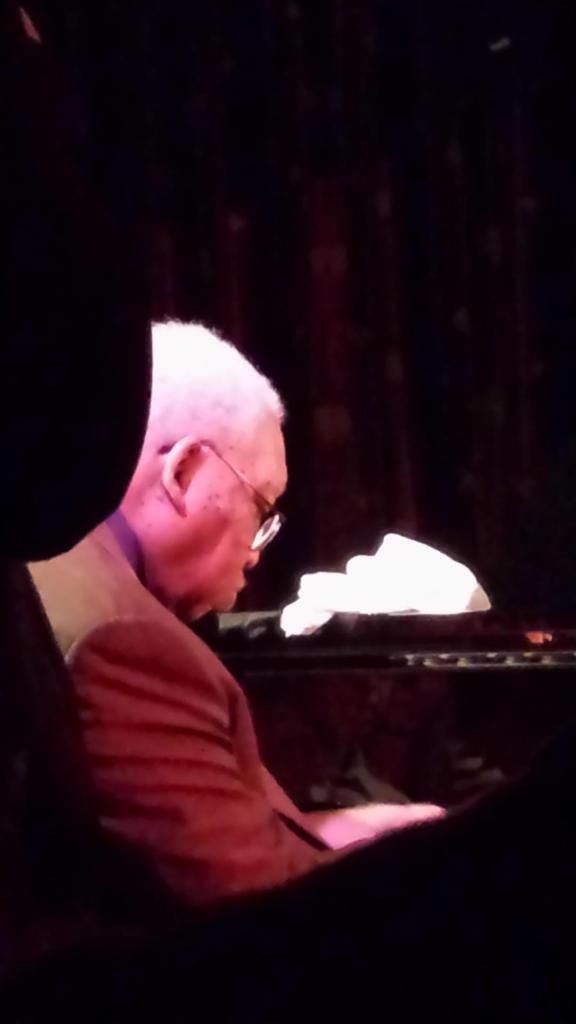 Scullers offers a dinner-and-a-show package, which I tried; the meal, alas, rated only a "meh." I won't bother eating there again.
But the music was very, very good.
Wally's Jazz cafe is on my must-do list for this fall. It will be fun to compare.