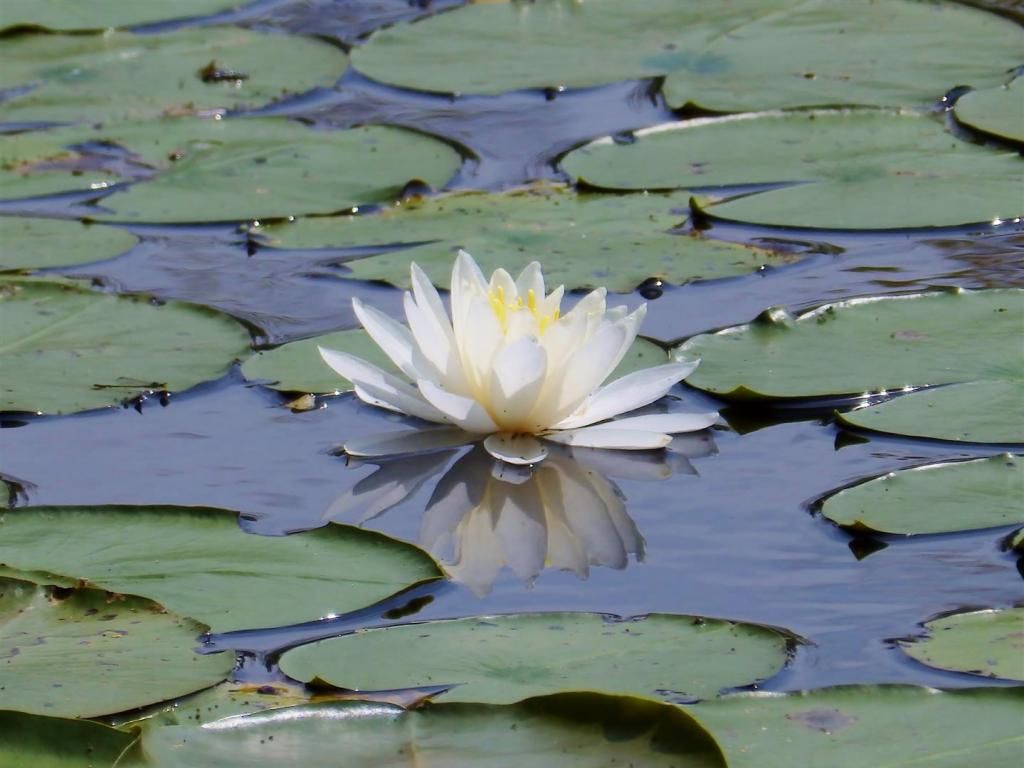 OK, I admit: this certainly isn't Boston proper. The
Ipswich River
is a small coastal stream that rises in Burlington MA and empties into the Atlantic (at the town of Ipswich); the Ipswich River Wildlife Sanctuary is about 25 miles from my apartment.
But it's an easy drive, and once you turn even a very short distance east of of the heavily-developed I-95/Rt1 corridor, the land quickly turns rural-ish and quite lovely.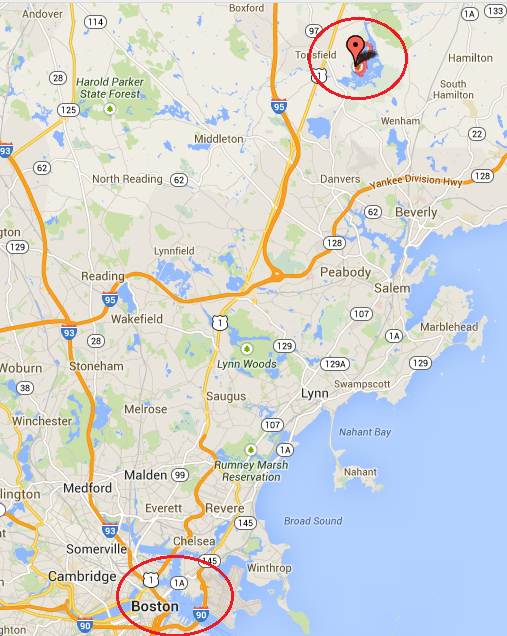 The
Ipswich River Wildlife Sanctuary
is run by Mass Audubon. The sanctuary is criss-crossed by numerous trails that pack 12 miles/19km of length into a very compact area. The sanctuary offers hiking, boating (canoes), and of course, bird- and animal watching.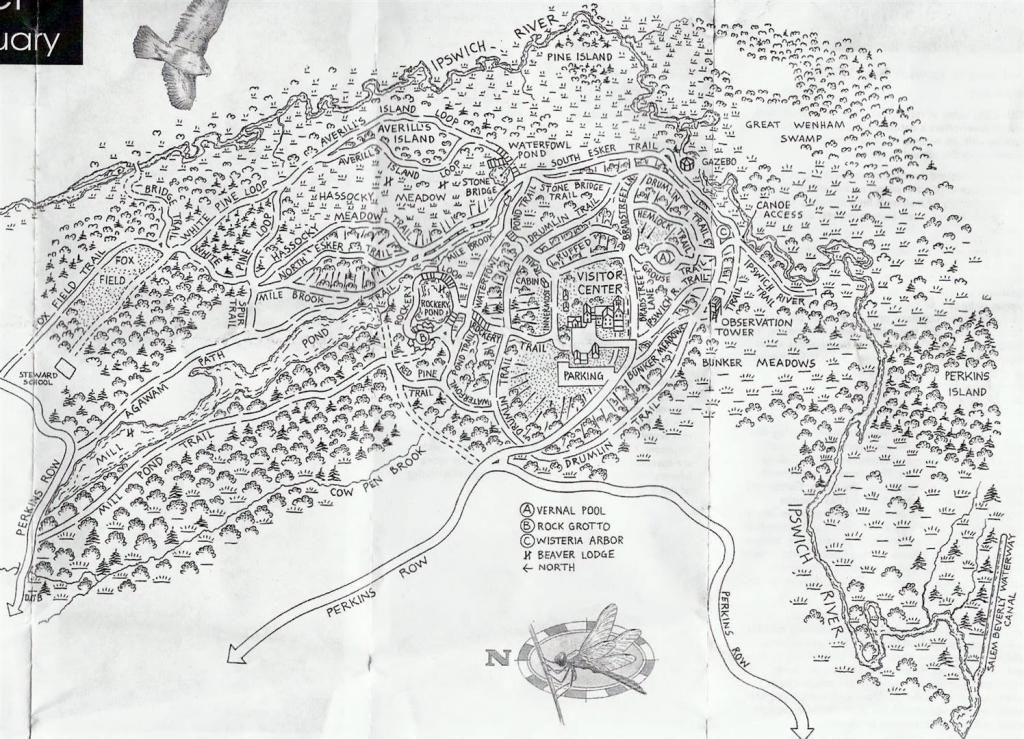 We did a simple figure-8 loop, trying to see as much of the water as possible. This GPS-track shows the route we chose; about 3.25 miles/5-ish km.
The trails are well-trodden and easy to follow.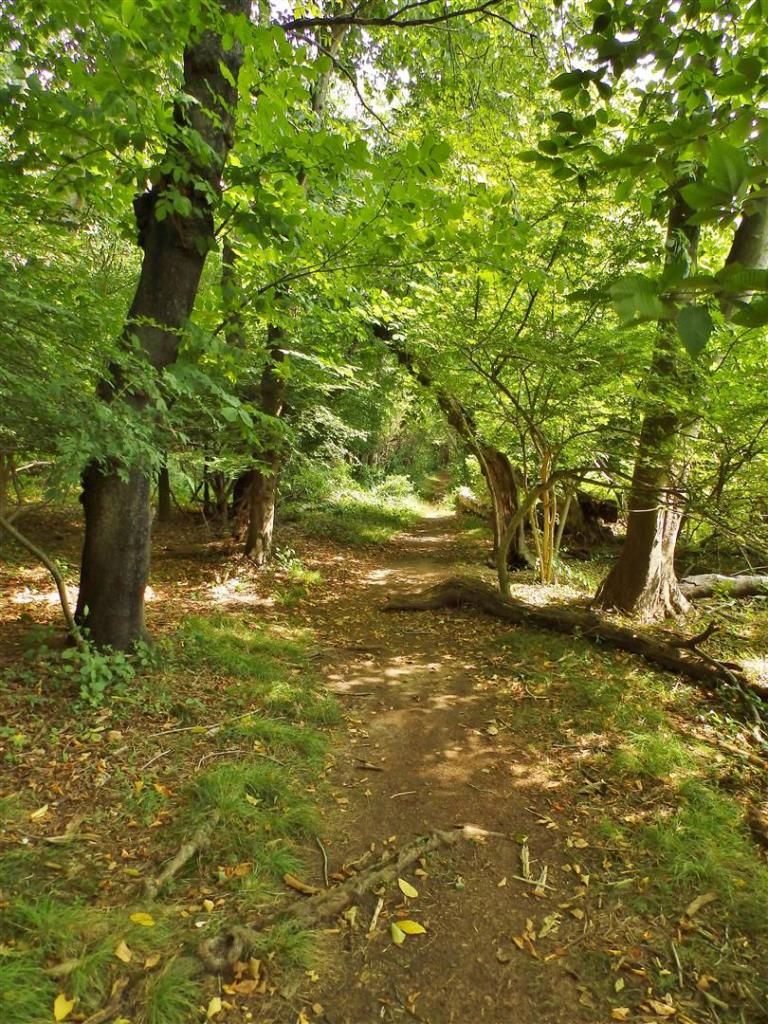 You're never far from water.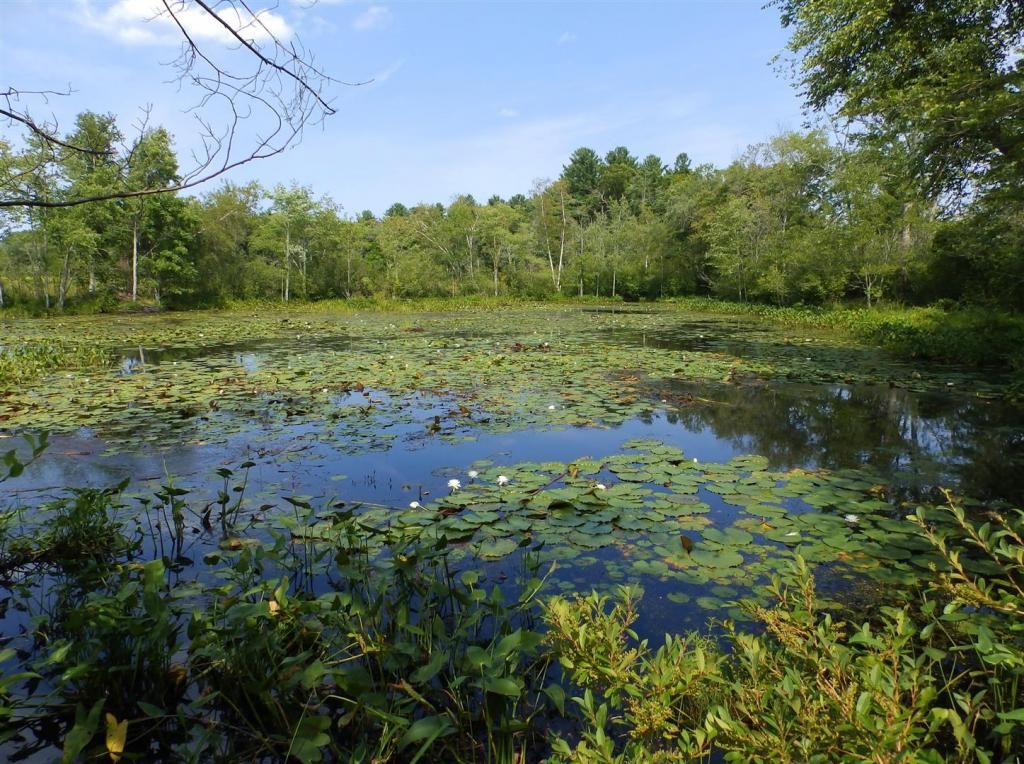 It was late for most summer wildflowers and early for autumnal ones, but the water lilies were in full bloom.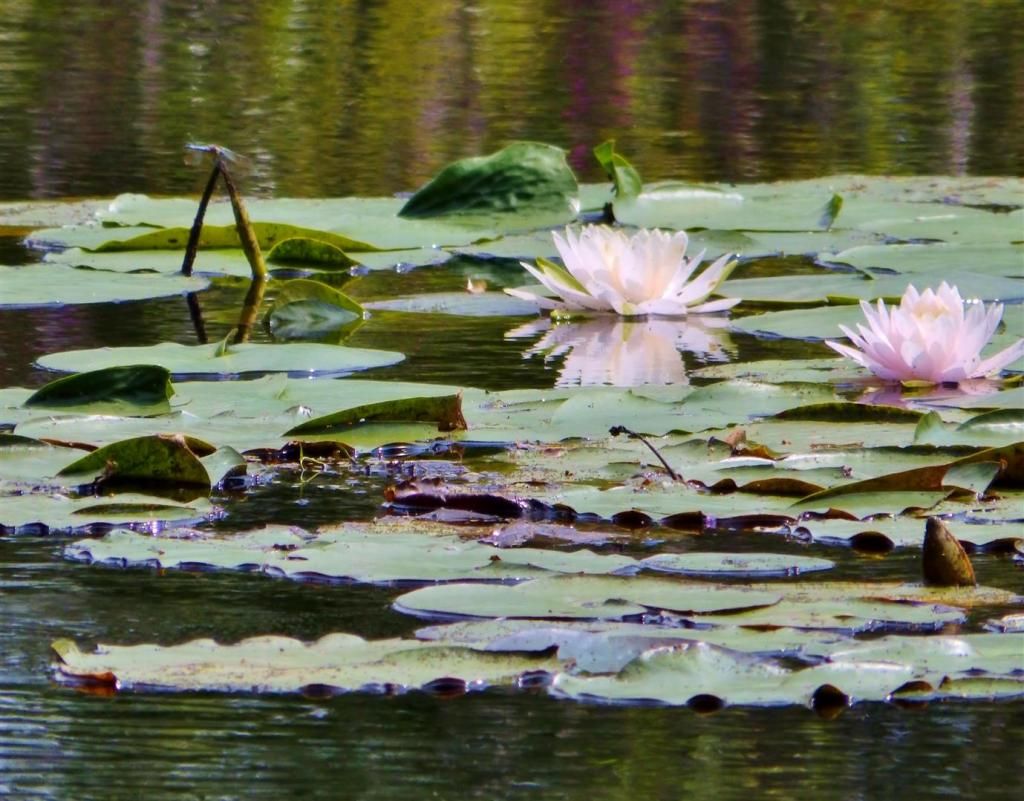 In the wetter spots, the trails are augmented with footwear-saving boardwalks.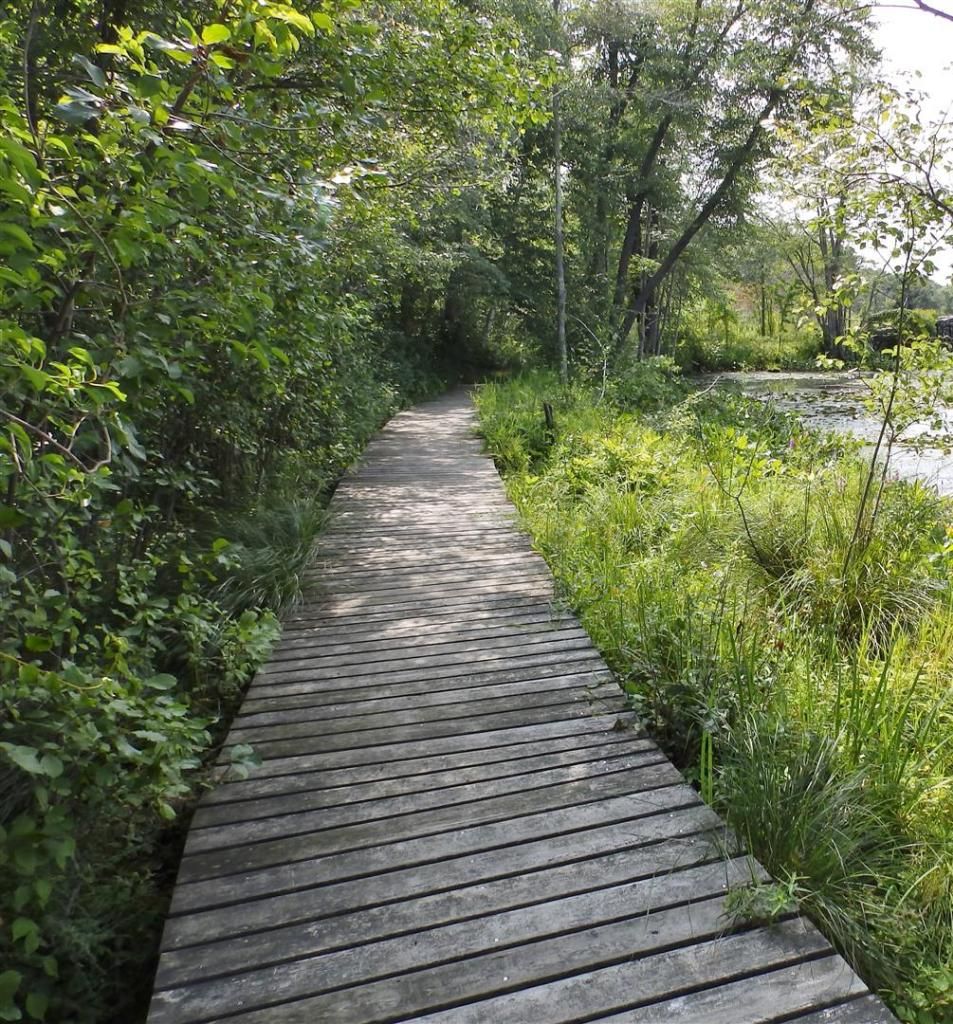 Some of the larger trails have formal bridges, including this stonework.
Some of the trails we chose meandered along sinuous
eskers
and over small
drumlins
; these glacial features allow vegetation that prefers well-drained soils to coexist virtually alongside the water-loving species. The up-and-down over the eskers and drumlins made the walk feel a bit longer than the simple linear measure would suggest.
But many portions were flat and very easy walking.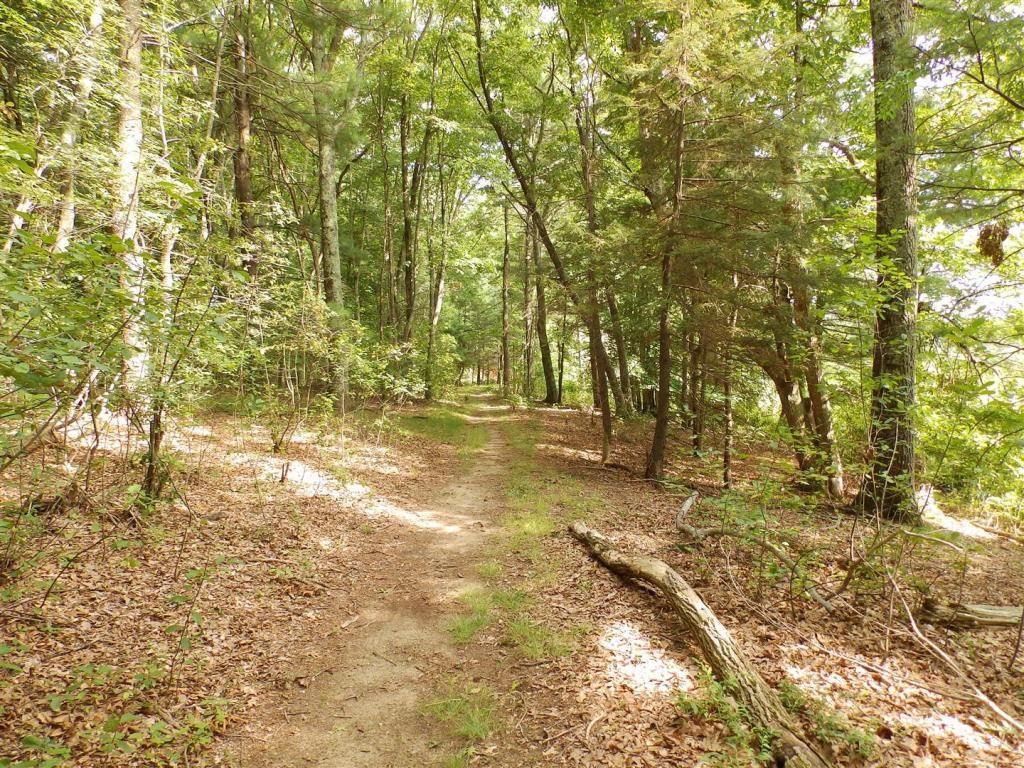 Parts of the Ipswich River reminded me a little of the Everglades --- but it's a river of reeds rather than a "
river of grass
."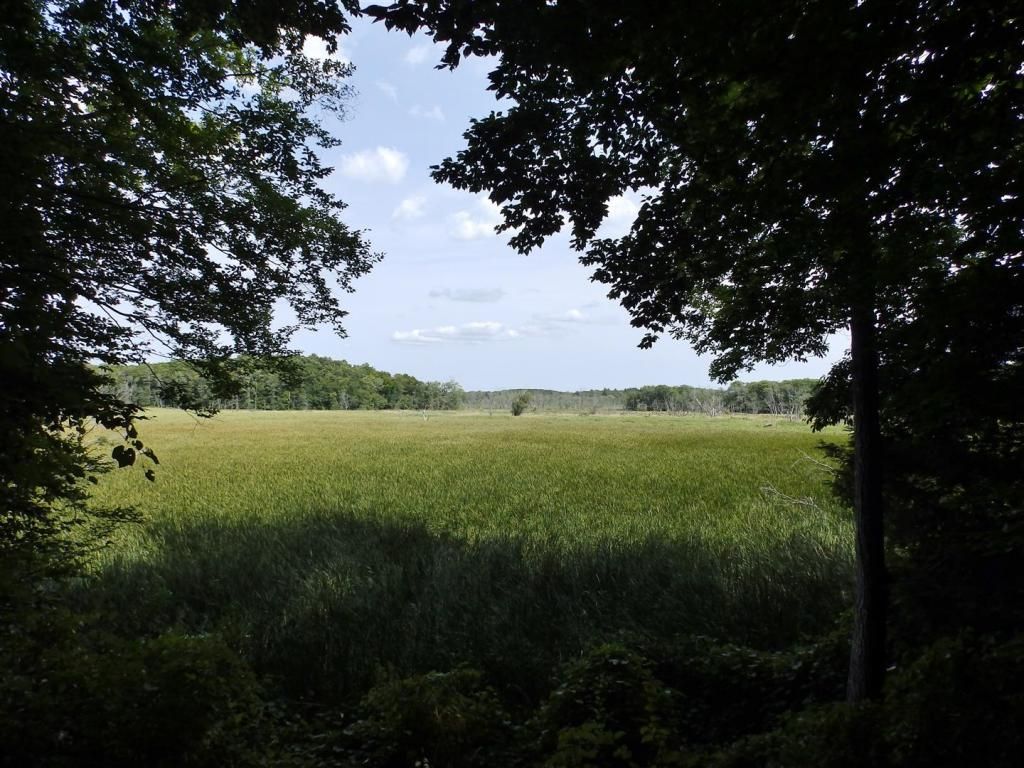 But patches of open water appear here and there.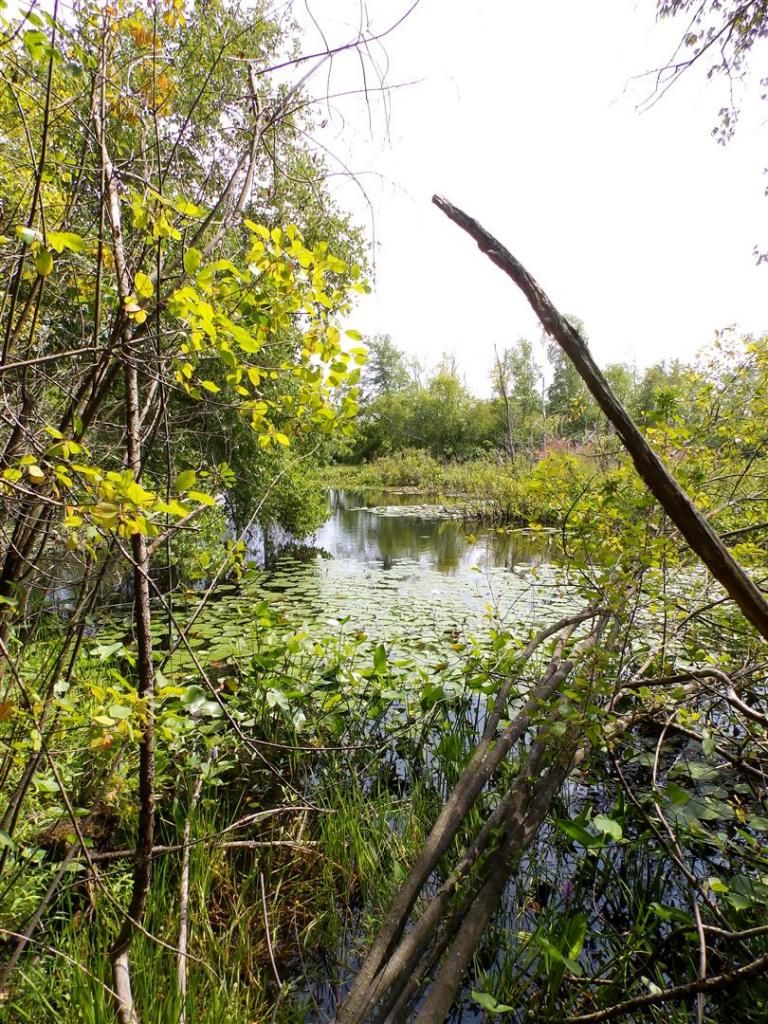 And that's where the water lilies were abundant.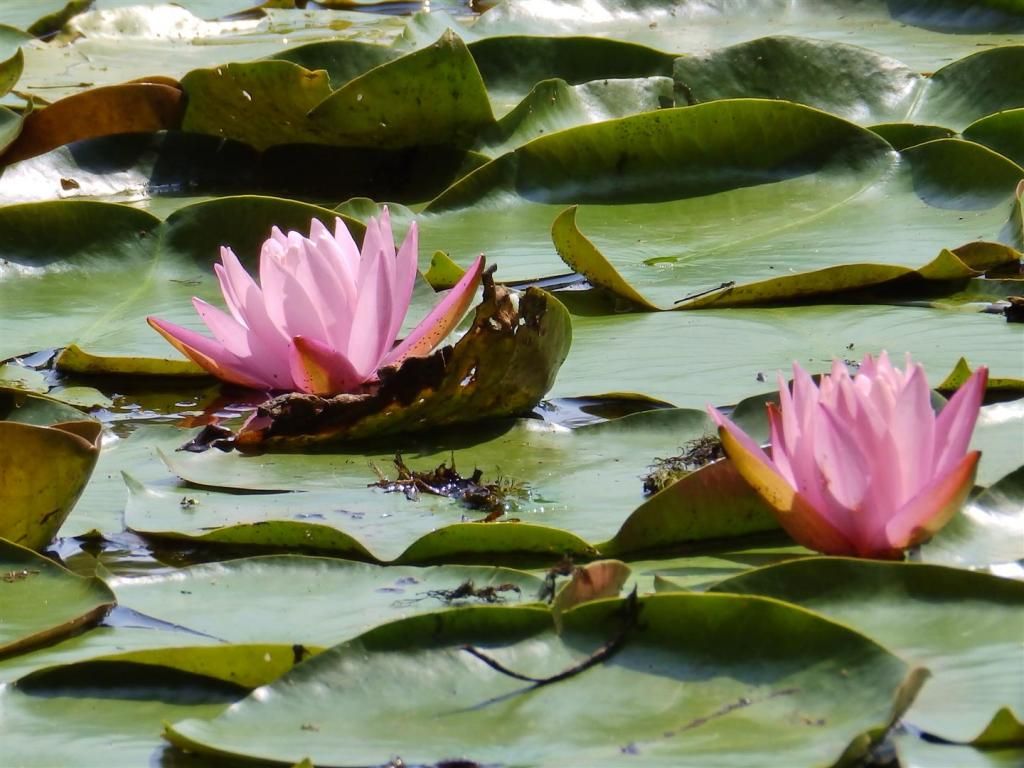 We saw a number of birds, and signs of very recent beaver activity.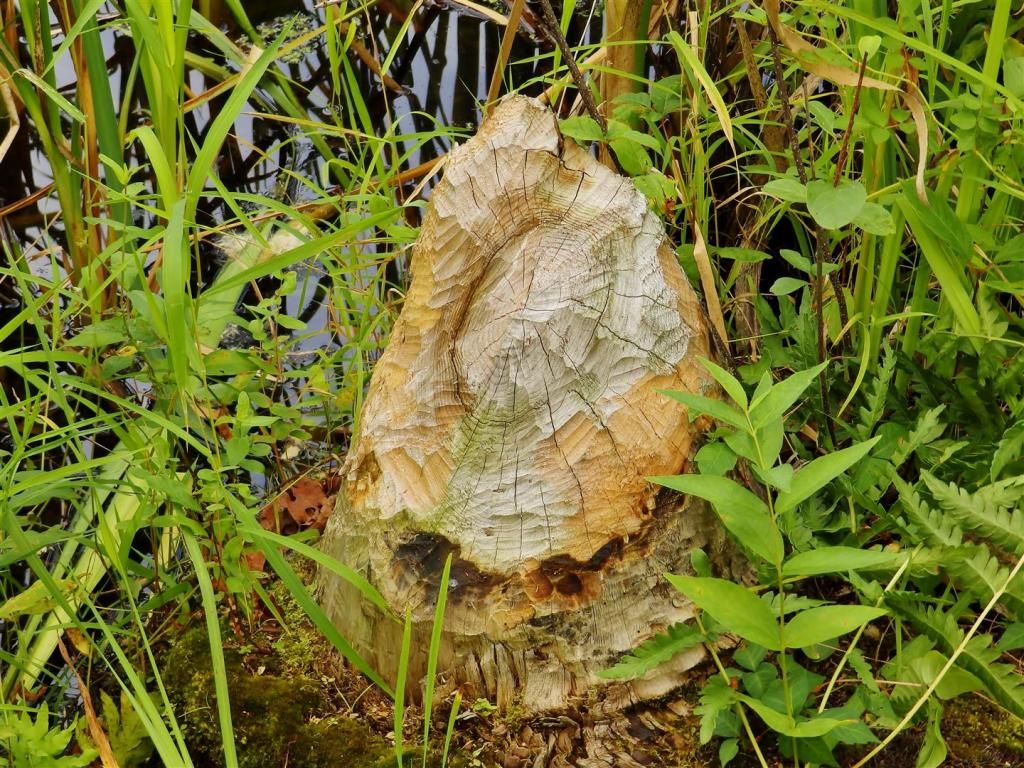 There are some nice spots for picnicking.
An easy walk back to the visitor center wrapped up the excursion.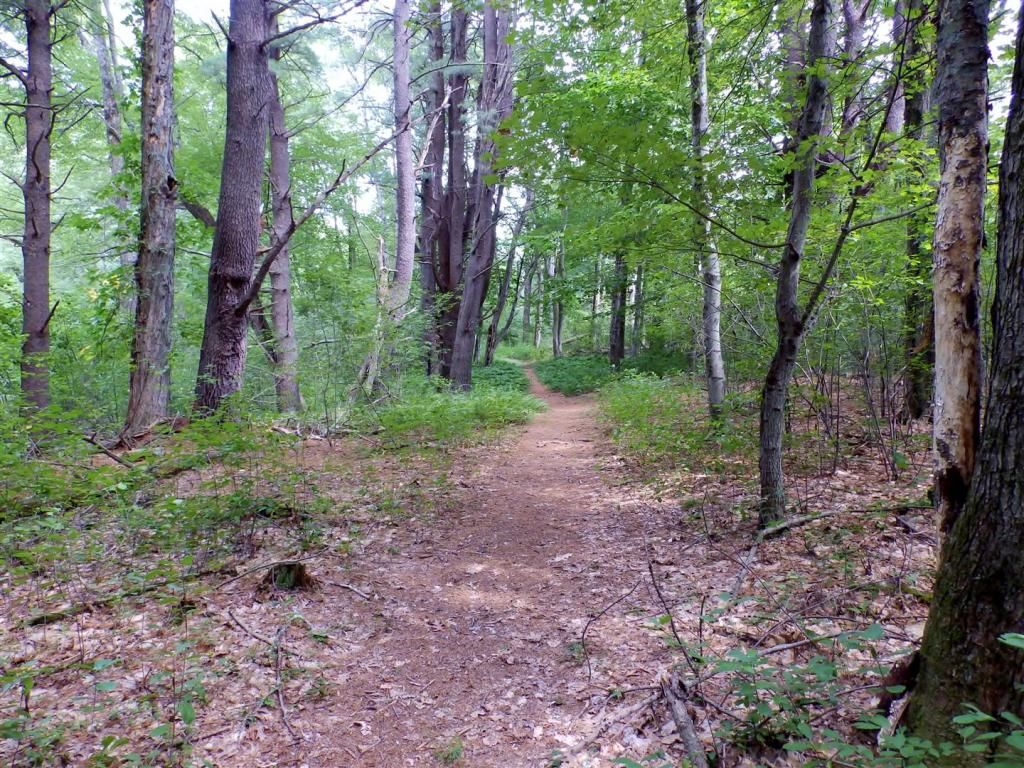 It was a very pleasant late-summer ramble.